It seems a never ending scavenger hunt to find some good face wash. My skin isn't great, but it could be much worse. So I am always on the look out for the next greatest thing when it comes to anything beauty related.
Most recently I received this NeoStrata Foaming Glycolic Wash from BrandBacker & NeoStrata. I have taken much longer than I would have liked to start reviewing it, but I was a bit leery to starting it as it says on the bottle to use sunscreen or avoid the sun while using this product. Then I was like duh, silly, you wear sunscreen daily anyway, don't fret. So then I dived in and started using it.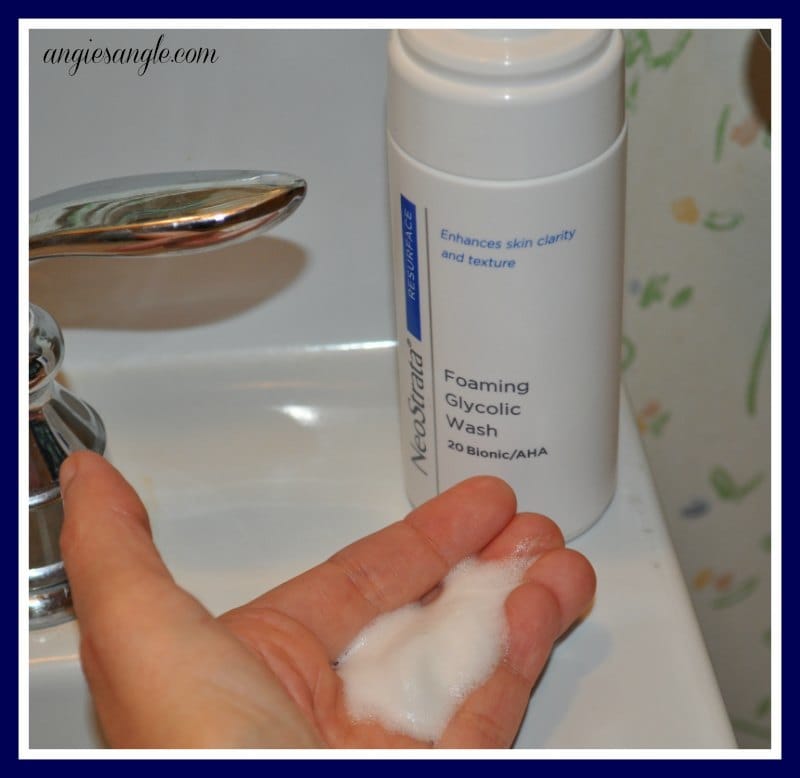 NeoStrata Foaming Glycolic Wash
• High strength, 18% Glycolic Acid smoothes skin texture and unclogs congested pores
• 2% Lactobionic Acid increases cell renewal
• Amphoteric system captures the benefits of Glycolic and Lactobionic Acid while minimizing the potential for irritation
• Soap-free, dye-free, and pH balanced; it's built to rejuvenate your skin and enhance your antiaging regimen
It does say that you should already be acclimated to high strength, potent AHA products and should be familiar with the benefits of Glycolic Acid. I guess I missed that part while applying to try it out, thankfully I haven't noticed any ill effects from not knowing a thing about those products.
The NeoStrata Skin Active system is made up of high-performance products, each formulated to deliver outstanding rejuvenating effects, including significant improvement in the appearance of deep wrinkles, crow's feet, sagging and uneven pigmentation.
I have noticed that my clogged pores on my nose are much cleaner after using this NeoStrata Foaming Glycolic Wash. I am kind of amazed after using it and putting my makeup on, once I take that makeup off my nose just looks cleaner. There are not these deep dirty pores I usually notice. Also, my red veins on the side of my nose seem to lessen with this product as well, which makes me highly giddy as those red marks can be quite embarrassing.
It is supposed to help with my acne, which I haven't noticed just yet. I am still breaking out like crazy but haven't been as regimented on using this product as I should have been to really test it out.
I love the foaming quality of the cleanser as well, it makes me look forward to washing my face because the foam can be fun. Silly, I know, but it's the truth.
This NeoStrata Foaming Glycolic Wash has been featured in Prevention's "Defy Your Age" Challenge, as well on the Today Show, along with touts in Fitness and InStyle magazines. Well noted and liked, just read some of the reviews for it – Rave Reviews.
NeoStrata Company has a long line of products to choose from, this NeoStrata Foaming Glycolic Wash is just the tip of the iceberg and you can buy it for $40 today on their website.
Powered by BrandBacker