Summertime. The word itself brings to mind images of warm temperatures, laughter and overall just being relaxed and happy. Those long summer evenings spent enjoy each other and enjoying those meals brought to you by your grill. The grill sometimes seems like a magic being that brings together people and helps mold relationships.
We don't have the greatest grill these days. A few years back we hosted a McCormick BBQ from Crowdtap. While Jason was starting up the first set of ribs (which mind you had soaked in their yums overnight) and he got those on and ended up putting the grill way to hot for whatever reason and poof up in smoke our grill went with the ribs in them. It was scary, there was black smoke and even a bit of flame's shooting out. Thankfully we got it all out and we were all good there, but our ribs were burnt to a crisp and our grates on our grill were horrible looking, especially the top rack.
So since then our grill isn't great but does the job well enough. We have tried to find new grill grates for it, but it hasn't been easy. So we were using these little metal things with holes to grill with and those worked well.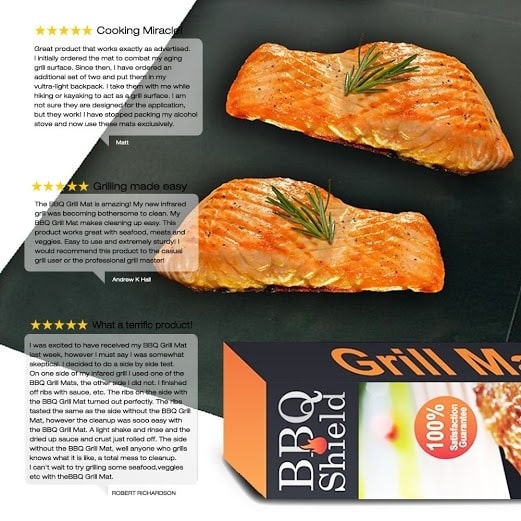 But, I was doing a giveaway back at the beginning of Spring and was happy to include these BBQ Grill Mats to giveaway. I noted that I'd love to try these grill mats because they sounded amazing. Lucky enough for me the company sent me the BBQ grill mats to try myself.
I have had them for quite some time, but we hadn't been using the grill. It wasn't cleaned up for the grilling season yet, but finally we got it all cleaned up and have used it lots now. The first couple times we used the grill we didn't think to pull out the BBQ Grill Mats that I had received, but then finally it dawned on us let's try them out.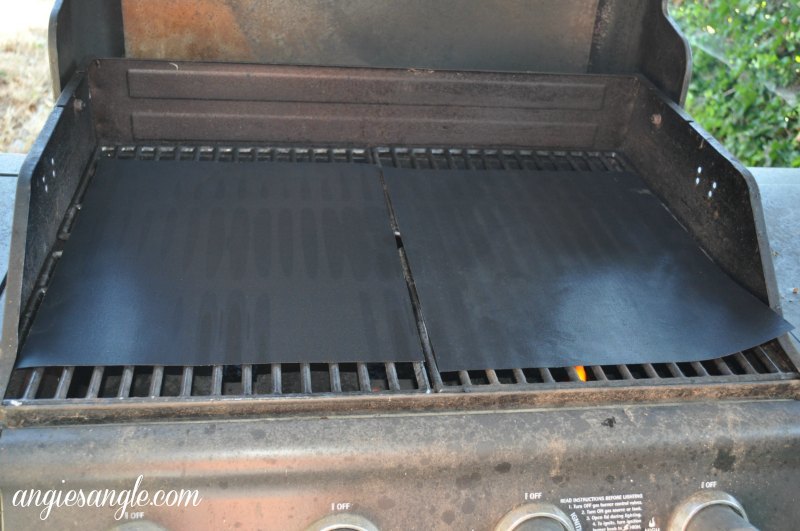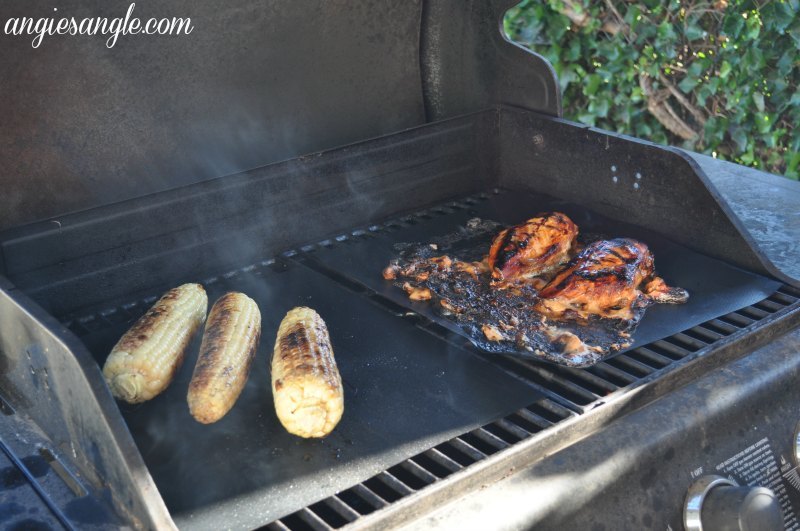 Can we say wow? They are amazing little things. They are so light weight feeling and it's almost like having nothing at all on the grill. You also still get the grill marks on your food. Which was amazing to us.
Also cleaning up is a breeze. Most everything that gets on the BBQ Grill Mats slides right off when you bring it in to clean it. It can take a tiny bit of scrubbing once you go to wash it to get off some of the burnt on gunk, but still fairly easy when it comes to things like this. I just realized too that they are dishwasher safe, how great is that? I had handwashd them since I didn't catch on they were dishwasher safe. yes!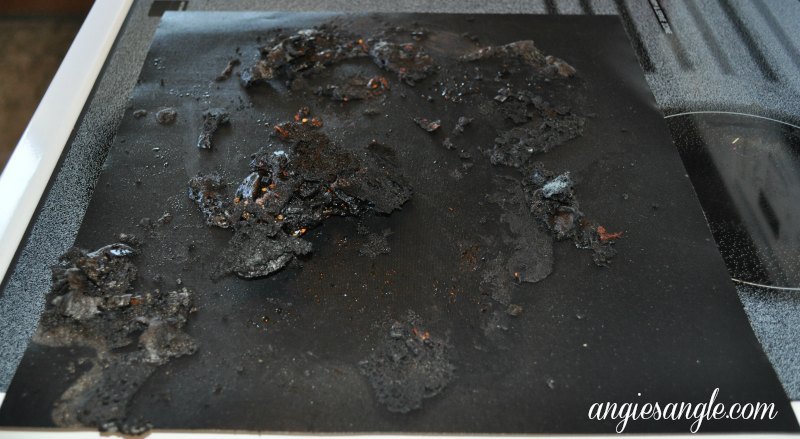 Burnt on gunk from the fish we cooked the first night we used these BBQ Grill Mats. Me I'd look that and fear that it's going to be such a pain to wash.
But just a little shake into the garbage can and voila….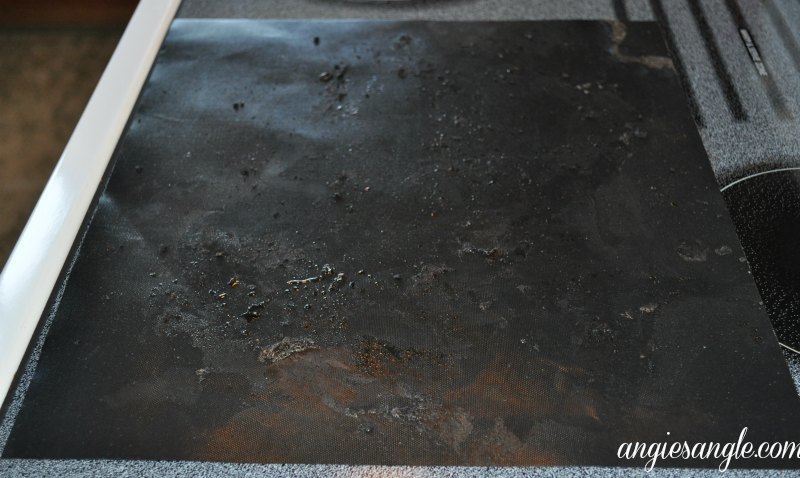 Not bad, right? It was so easy that I was thrilled.
There are two BBQ Grill Mats in the package and they both fit on either side of our grill perfectly. I am so pleased with this product though and look forward to using it more in the future. And probably buying another box to have another set around the house to use.
How to you use your grill? What do you think you'd cook up on the grill with these BBQ Grill Mats?