This shop has been compensated by Collective Bias, Inc. and its advertiser. All opinions are mine alone. #ShareYourSummer #CollectiveBias #ad
Debbie and I are two peas in a pod. She is the louder, much more outspoken side and I am the quiet observe it all and tell her later what I thought about it. We can spend hours together not really saying anything and yet be comfortable as can be. No need for words with your best friend. No need for big things to do together, we are just as content to sit side by side on the couch and work on our laptops.
I'm Debbie's Matron of Honor in her wedding next month with that life became hectic this last month. Not only is Debbie getting married next month, but they just moved into the house they bought this last week. Talk about just piling everything on at once. It left her fairly stressed out.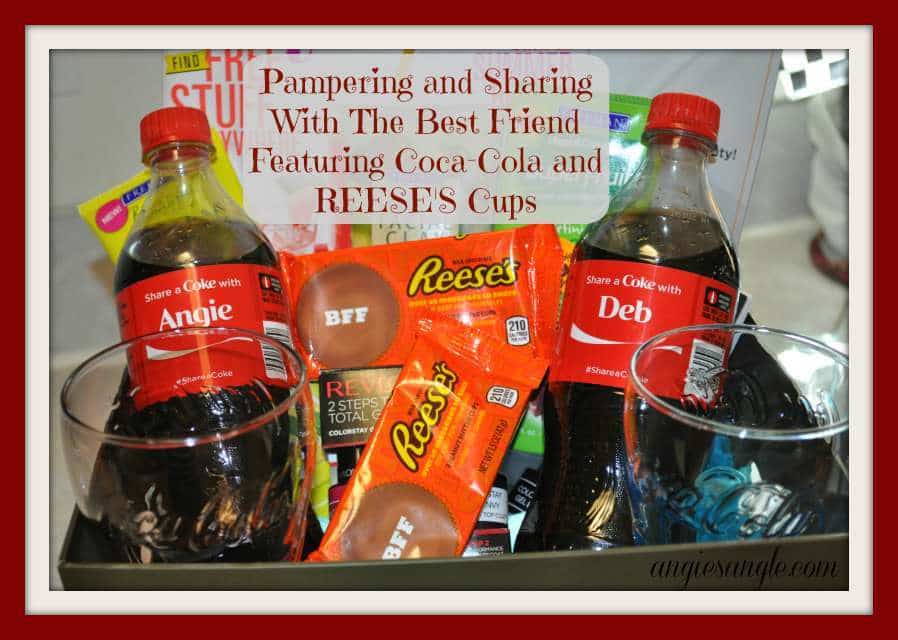 Pampering and sharing with the Best Friend was in order, it was time to de-stress and let the cares float away. The problem was I wasn't sure exactly what I wanted to do, but something to just take our minds off of everything and relax for a bit.
I ventured over to Walmart and right away saw this amazing display of personalized named Coca-Cola and specialized REESE'S Peanut Butter Cups. Perfect I thought!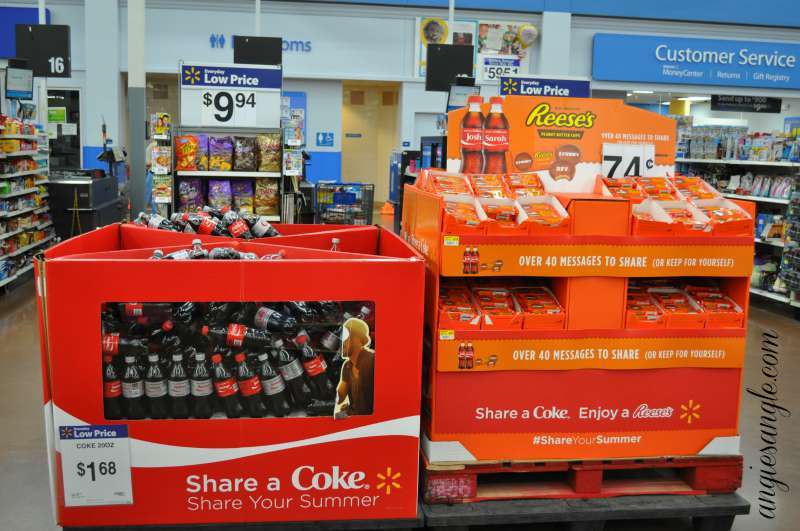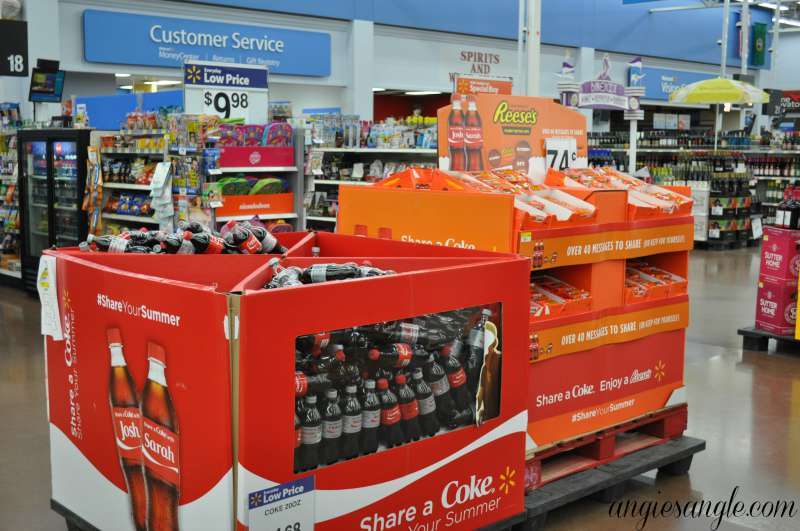 This year Coca-Cola has 1,000 different names printed on the bottles available at Walmart. Walmart also has the widest selection of 20oz personalized Coca-Cola products around and it was so well organized that it was a pleasure to find what I wanted. Walmart is also the only place you can find the specialized REESE'S Peanut Butter Cups in such sayings as "BFF", "My Fave", "Epic", and "Fab".
I quickly snapped up the fun specialized saying REESE'S Peanut Butter Cups that said"BFF", after all she is my best friend, and the 20oz personalized Coca-Cola bottles saying my and Debbie's name.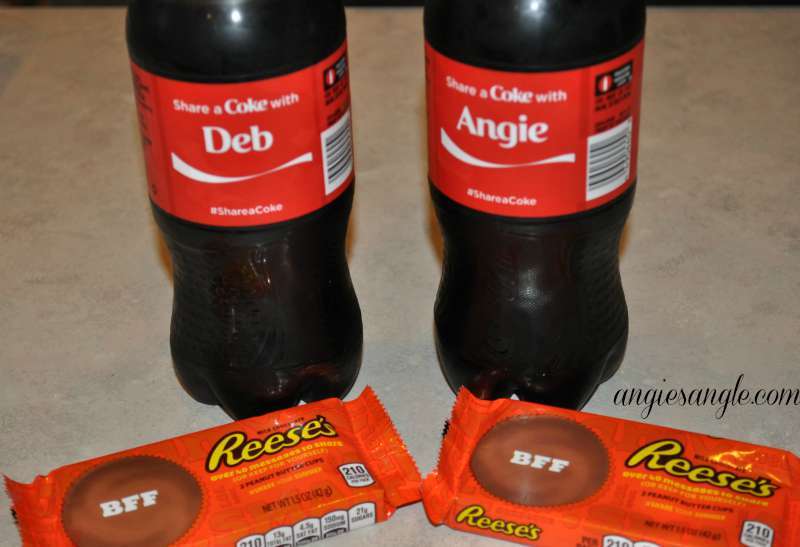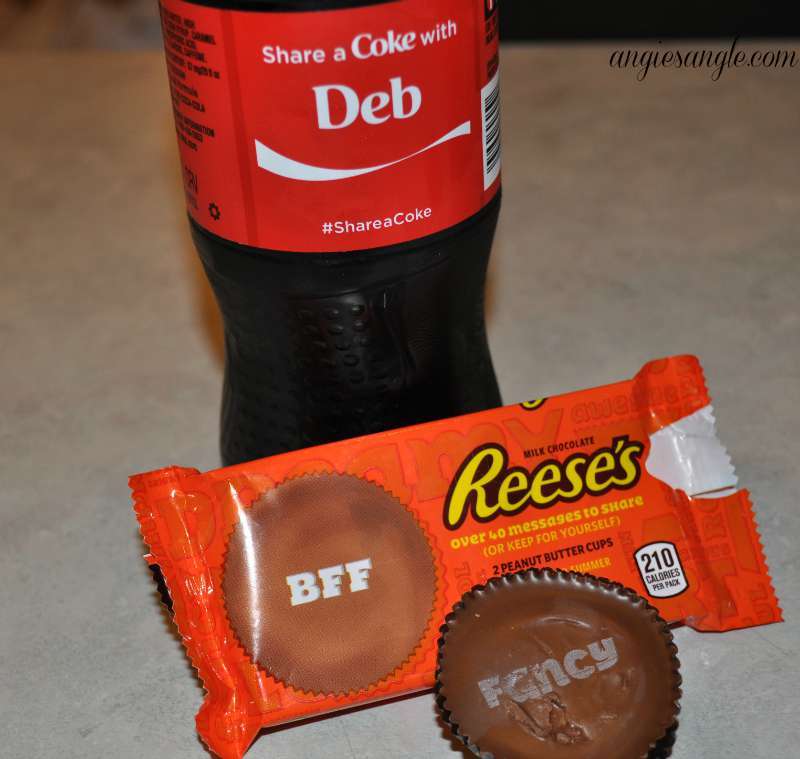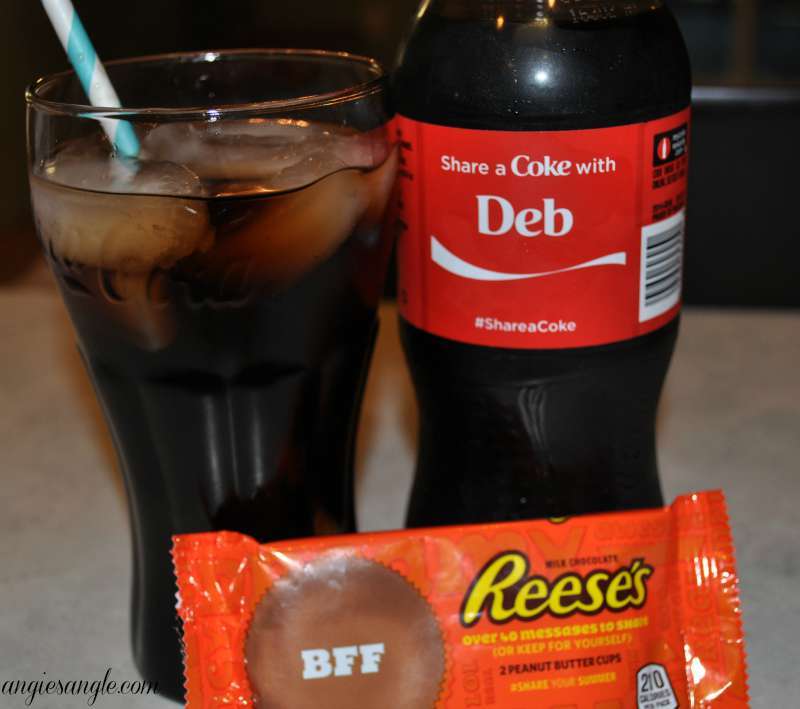 Once I had our treats of the personalized Coca-Cola and specialized REESE's Peanut Butter Cups with the fun saying of "BFF", which was right by the check stands, they inspired me to find other ways to pamper each other. Because Walmart is filled with anything else you might need, I was inspired to filled up a little basket of pampering products to surprise Debbie with to share and enjoy together.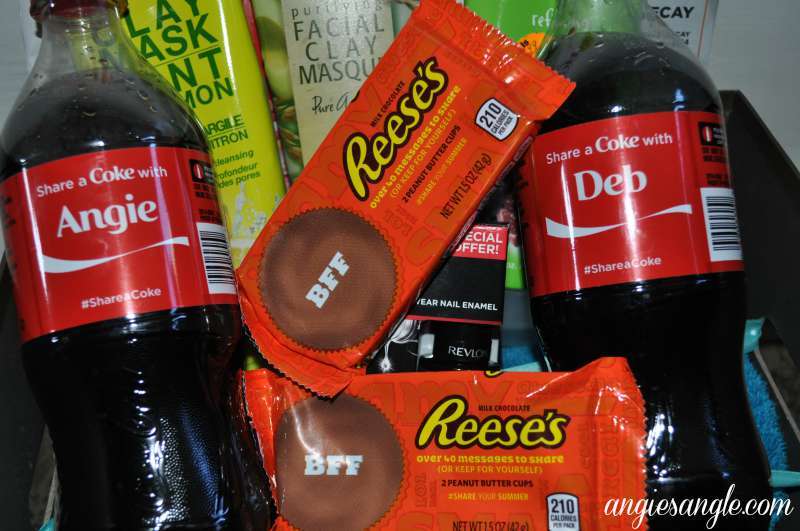 Yesterday I went over to Debbie's house to help her organize and surprised her with the basket of goodies. Pampering and sharing with the Best Friend was easy and relaxing, not to mention fun since we had our personalized Coca-Cola and specialized REESE'S Peanut Butter Cups.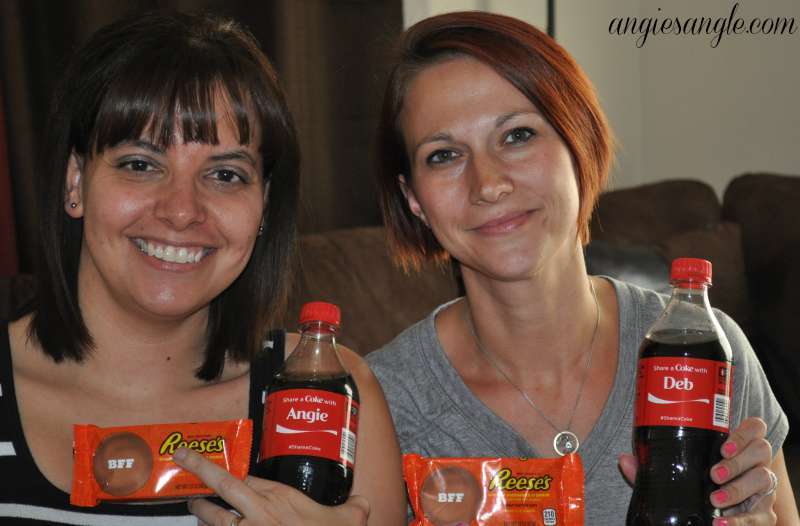 You can see if your name is available in the personalized Coca-Cola products, here.
How will you be sharing the personalized Coca-Cola and REESE'S Peanut Butter Cups? Need extra ideas on how to share this summer, check out some more ideas here.