This shop has been compensated by Collective Bias, Inc. and its advertiser. All opinions are mine alone.
#BrightMind #CollectiveBias
When we received Roxy three years ago, she was already five, so we missed a good chunk of her life. We missed all her fun puppy years, where she was super active, curious and wanting to learn new things. They always say you can't teach an old dog new tricks and while I don't agree with that fully it does get harder to get across to them what you are wanting from them as they age.
Roxy is pretty set in her ways now and a little stubborn and hard-headed. She likes things that she likes and things done her way or don't talk to her. Not really, but you get the idea. I have noticed that during the day when it's just her and I that she tends to sleep more than she had and just doesn't want to play as much. On the flip side, anyone else shows up and she is ready to party. It could be an age slowing down thing and it could be that she just gets bored with me. Who knows?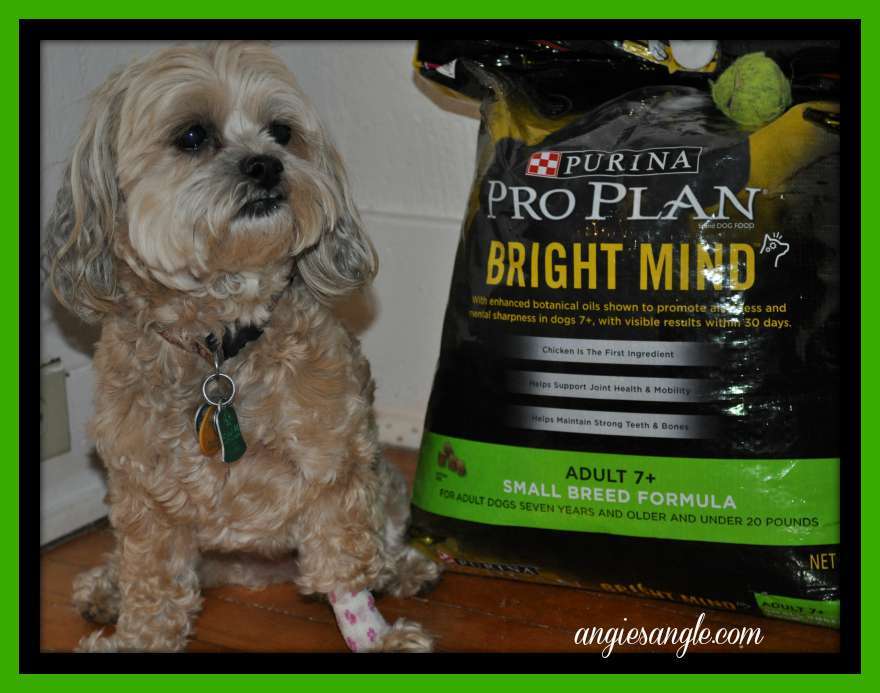 I started hearing about Purina ProPlan Bright Minds and Roxy and I decided to head to Petsmart to check it out. Roxy loves going to Petsmart because it means she can actually go into the store and see other people and dogs, she is such a people person.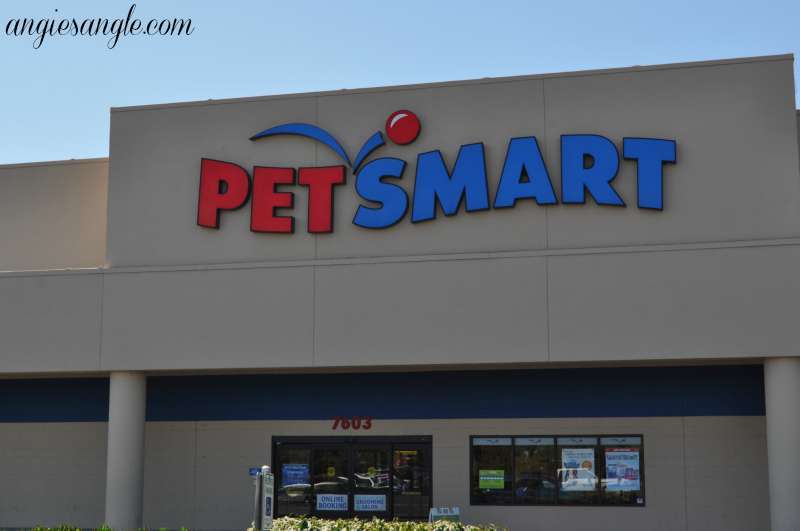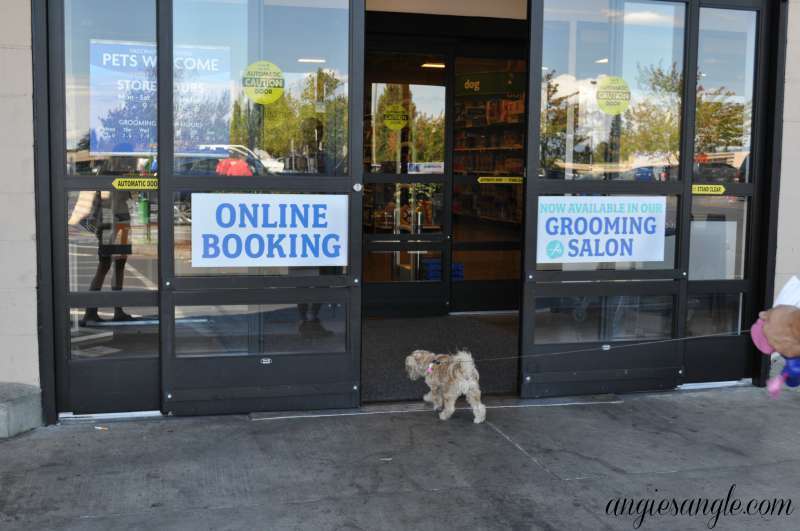 Purina ProPlan Bright Mind was easy for Roxy and I to find in Petsmart. Roxy quickly picked out her bag to take home with us. Proud as a peacock to have picked out her own food to try. You can quickly check it out over on Petsmart's website to see if they have the formula that will fit your fur baby.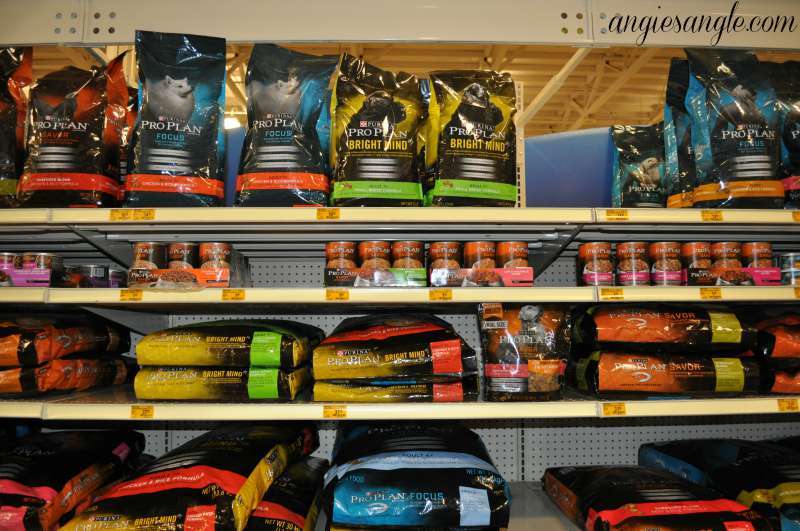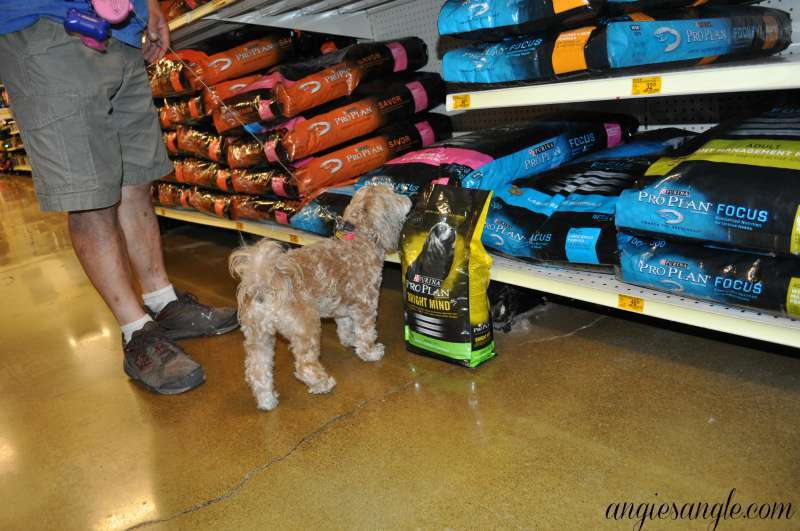 Did you know when switching your dog to a new dog food to do it slowly? Please remember to do a little bit in with the old and slowly get more of the new in their feeding time. Sometimes certain foods won't agree so it's best to go slow and let them get used to the new food. Don't want any sick puppies out there.
Purina ProPlan Bright Mind is made for senior dogs, which is classified for those over 7 years old. As a dog ages, it has been discovered that dogs glucose metabolism starts to change, which can affect memory, learning, awareness, and decision-making. Purina ProPlan found a new way to help promote mental awareness and mental sharpness in our senior dogs of 7+ with Purina ProPlan Bright Mind, how great is that?
With regular feeding of Purina ProPlan Bright Mind within 30 days, dog owners have noticed a difference in owner-dog interaction, interest in play, and the ability to adapt and cope with change. Amazing that it only takes 30 days. Blow me away!
I'm excited to see if Roxy has a bit more spunk during the day when it's just her and I.
What differences would you like to see in your senior fur baby?