Acne. How I loathe you acne. You make me feel so horrible about myself and like everyone is looking at me because of how horrible my acne is showing no matter what I do. I'm an adult, I am not supposed to be breaking out like a teenager.
I've battled it for years on and off, but these last couple months are the worst that I can ever recall them being, even as a teenager. I'd do anything to go back to my few breakouts here and there that I complained about. I don't know why this is happening and nothing seems to be working.
I asked my doctor if it could be my thyroid and she goes it could be and it could not be. Oh, how helpful that was!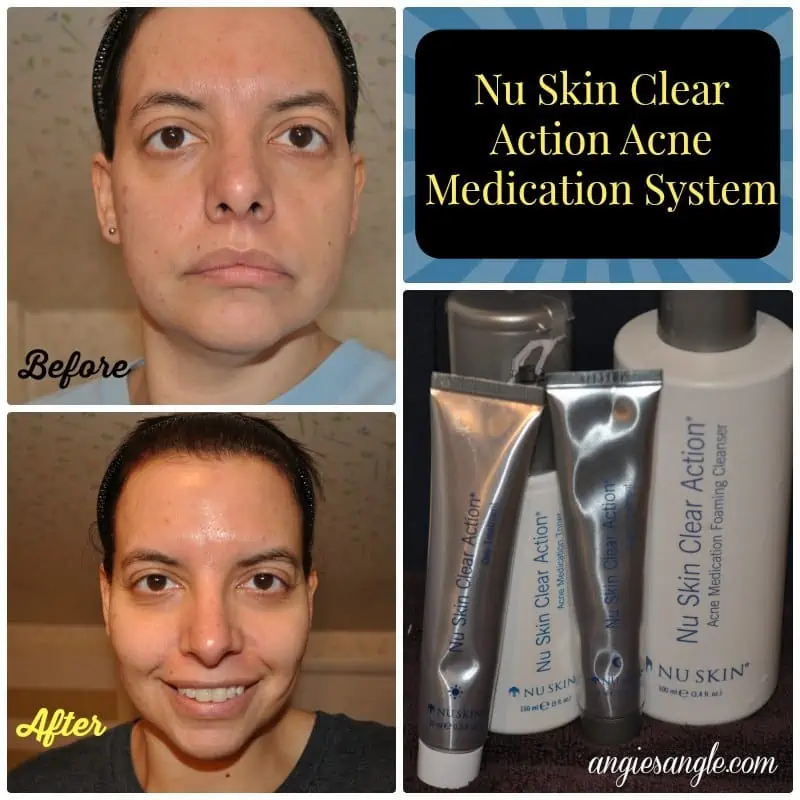 Which is why I was thrilled to try the Nu Skin Clear Action Acne Medication System. It includes a specialized clear action cleanser, a clear action toner, along with a clear action day treatment and a clear action night treatment. Designed together to help you battle that unsightly acne breakouts.
I've used the Nu Skin Clear Action Acne Medication System since September 16th, so three weeks now and I thought it was time to give you all my update on what I thought of it and how it worked for me during these last three weeks.
I have to say even after the first day of using the Nu Skin Clear Action Acne Medication System, I noticed a difference. My acne was less just with that one use.
You use the clear action cleanser day and night along with the toner. Then of course add in the day and night treatment depending on what time of day you are in. You leave the cleanser on for one to three minutes to let it work a bit before rinsing it off. I noticed that my face felt really great after I rinsed it off and the cleanser itself had a mild tingle while it on.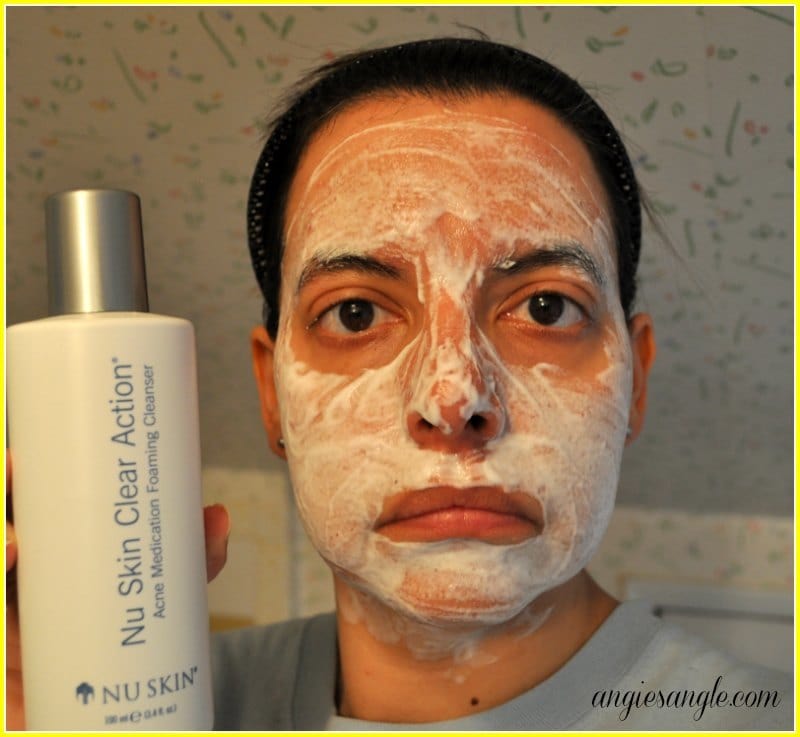 After you rinse off the cleanser and pat dry, you then apply the toner by putting a cotton pad on top of the bottle and pumping. I thought that was very different and got a kick out of it working that way.
I felt nothing as I applied the day and night treatments. No stickiness, no stinging.
The full system seems to work. While I still have acne, it does seem greatly reduced, I included a full face of before and after so you can compare and let me know if you can tell a difference.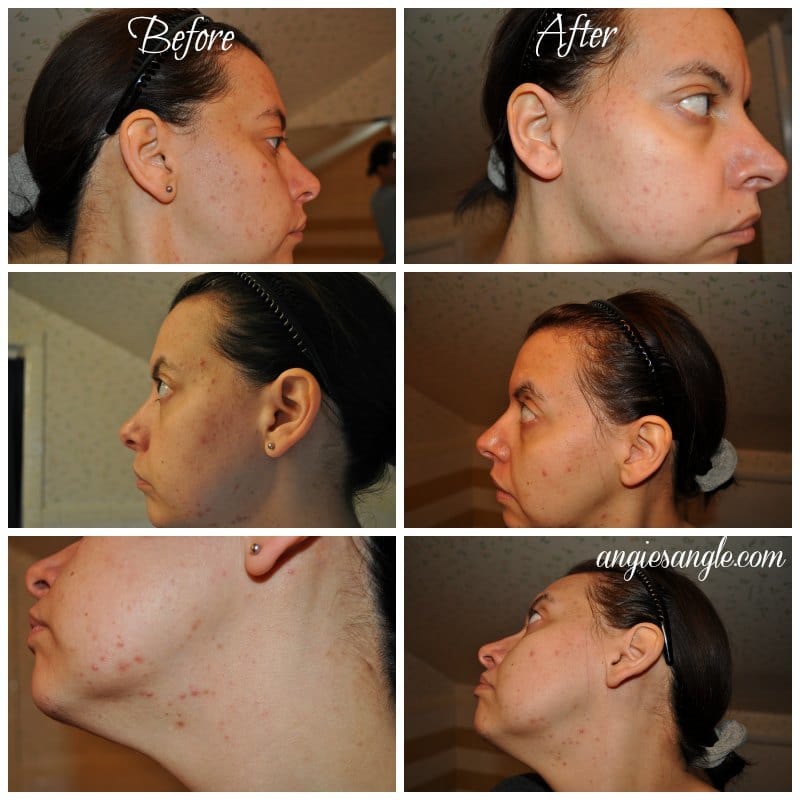 You can buy the Nu Skin Clear Action Acne Medication System yourself and save 20% by using EXCLUSIVE20 at checkout at Nu Skin. Only available through this link with the code: EXCLUSIVE20. Don't delay try it today and let me know if you have some great results too!
Also take a moment and check out what other people's results were with the Nu Skin Clear Action Acne Medication System by visiting Holly Homer.