I probably watch way to much TV, but I enjoy it and with me being home all day alone with just Roxy, it's my company and my enjoyment. Jason and I also enjoy watching our TV shows together. We just like TV. With how much TV I watch and enjoy it; I thought it was kind of strange with how little I actually about it on the blog since it is a big part of who I am. So I am trying to get a regular segment in on TV shows both currently airing shows on regular TV and Netflix shows.
I did a post about Currently Watching on Netflix, but it took me forever to get going back into a streak here on the blog, that I never got around to currently airing shows.
Today I bring you…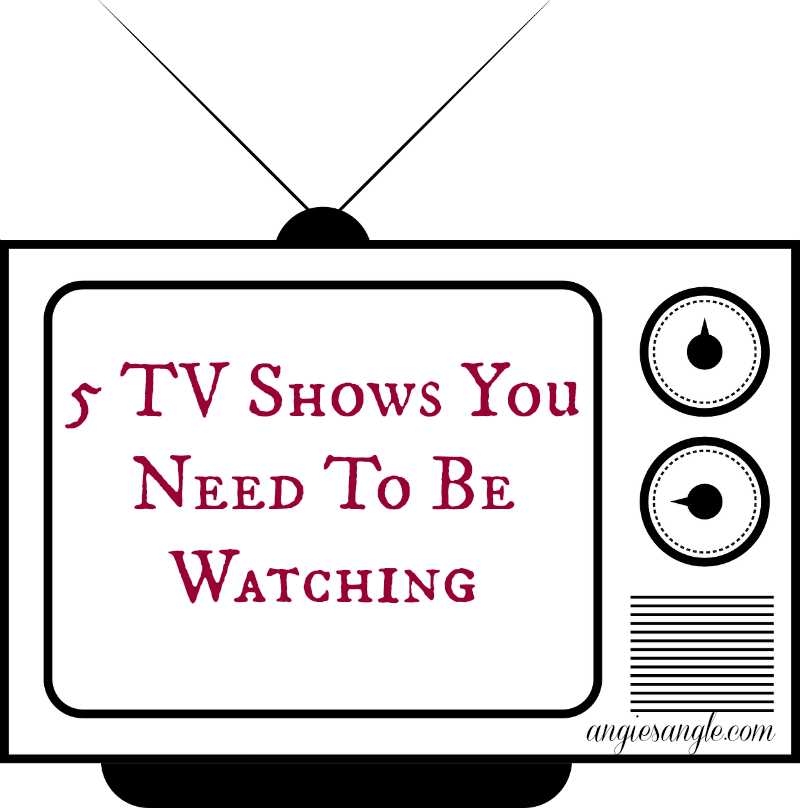 5 TV Shows You Need To Be Watching
Undateable – it airs on NBC, but just had its season finale. You need to watch the full episodes it has on their site and catch up and know why I love it. It just recently went live and it's the best ever. I love watching their antics and when they do things that weren't on the script while everyone is cracking up and trying not to. They also do a live band for each show. It centers around a bar in Detroit and a close-knit group of friends. You need to watch, seriously. I think it's shaky if it'll be back, but watch the shows on NBC and maybe that'll help boost it back up in the ratings too. (sadly, canceled)
Younger – which airs on TV Land and I watch it On Demand. This 40 something woman gets a divorce and hadn't been in the workforce forever, so to get a job, she lies about her age to get the job. Watch as she tries to keep that straight and build herself a new life. It's really quite good. It has Hilary Duff in it and stars Sutton Foster, who was in Bunheads, which was an excellent show too that got axed way to quickly on ABC Family (now Freeform).
Shadowhunters – which airs on Freeform Tuesdays at 9 pm – I read the Mortal Instrument series, which is what this show is based on it. It's about a young girl that on her 16th birthday finds out she has a hidden past and must figure out how to get her mother back while learning this new skill – Shadowhunter. It's really well done so far, it's only had a handful of episodes yet this season and even Jason likes it! (the show has run its course)
Married at First Sight/Married at First Sight: The First Year – I bundled these two shows because I think that is how it should be. The Married at First Sight has a team of doctors set up couples and they get married without ever meeting, it follows them through the first 6 weeks of marriage and they then decided if they want to stay married or divorce. Carrying on Married at First Sight: The First Year – is based on the first set of couples for the show (they are airing the 3rd season thus far), where you follow how they are doing and what bumps they have along the way. Both are really great, I think. They are a quirky look at marriage and all the trials there are especially if you never met before! It airs on FYI, I watch it all mainly On Demand though.
Hollywood Game Night – airing on NBC Tuesdays at 8 pm. A bunch of celebrities gets together to try to win the regular person some money. It's a fun set of games and laughter that we enjoy. It's fun to play along with the games and see who they are having on as guests each week. Jane Lynch hosts and she is awesome at it! You just have to watch, especially if you love games as we do!
So there we have my 5 TV Shows You Need To Be Watching. Most of these are probably not getting the audience they should, so why not check them out and see what you think!
Are there some shows you think should be added to this list?