This shop has been compensated by Collective Bias, Inc. and its advertiser. All opinions are mine alone. #MyUnique4 CollectiveBias
I'm a diet coke lover. I have one to two a week and look forward to indulging in it. It just has that taste I love. I started to hear about these new bottles coming out called Diet Coke It's Mine and I was jealous seeing all these people finding them in their stores, but I had yet to set eyes on them myself even though I kept looking and looking. From seeing all these people post about these amazing colorful Diet Coke It's Mine bottles, I had a thought of how fun it would be to loosely follow those amazing colorful design found on the Diet Coke It's Mine bottles to create colorful eyes that pop that match those cute bottles.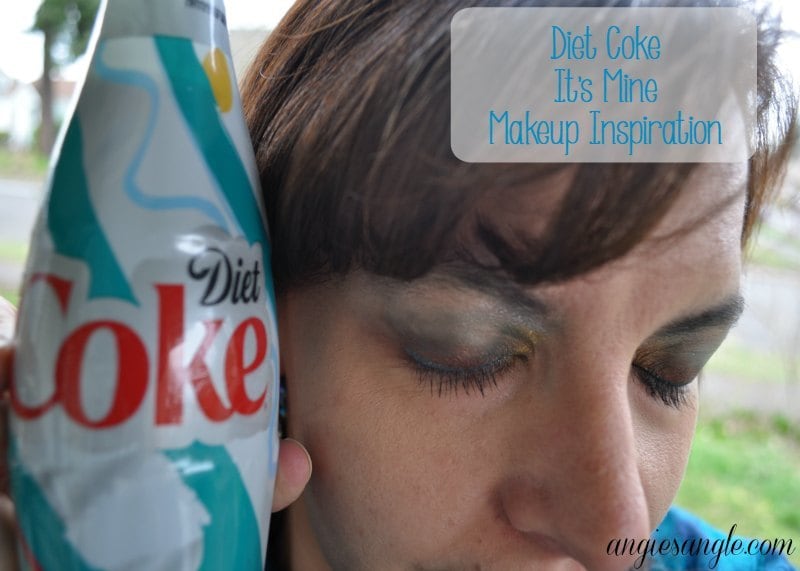 You could imagine my excitement when we went to our local Target late Sunday and there sat those amazing Diet Coke It's Mine bottles for my feasting pleasure! They were right there on display at the front register area, so you couldn't miss those beauties sitting out for all to see.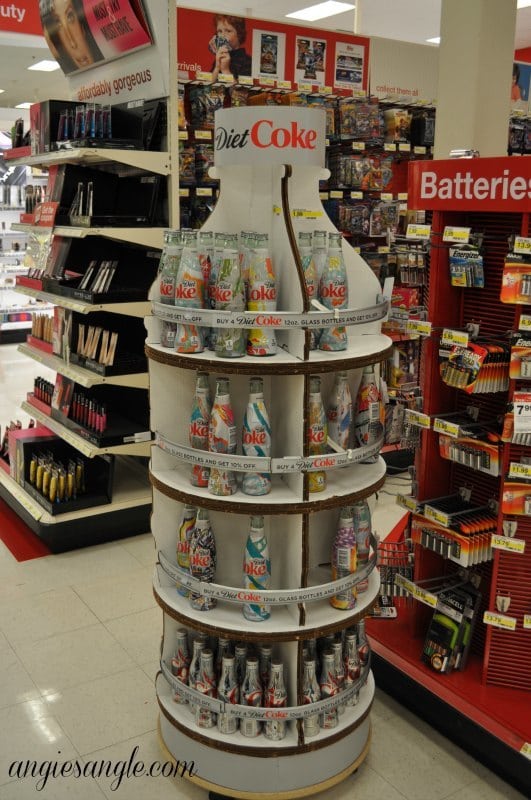 There are so many different designs on these 12oz bottles of Diet Coke It's Mine, no two are alike, which makes it even more fun to hunt around and find those that fit your personality. I have heard a special carrier can be found only at Targets, but sadly my store didn't have any carriers, but if you buy 4 you do get 10% off, which is awesome.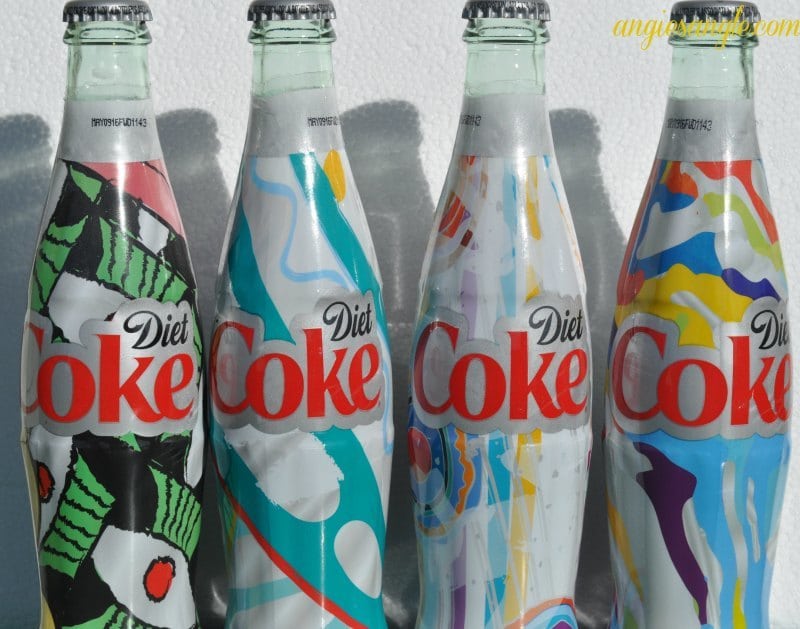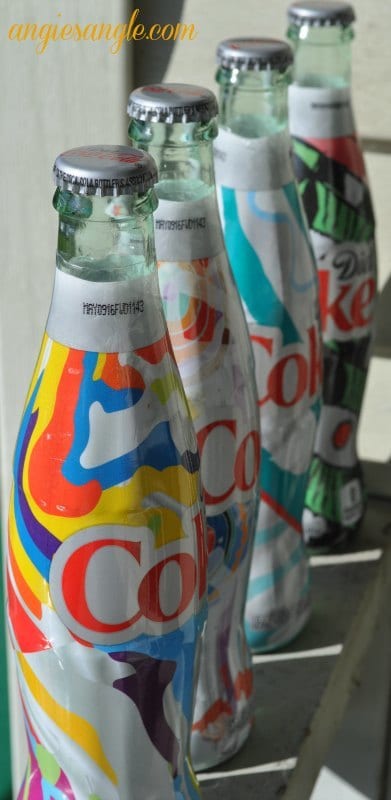 With this sweet Diet Coke It's Mine bottles in my hot little hands, finally, I went about figuring out my eye makeup steps and look! I took one of those pretty little bottles to base my eye makeup look off of, very loosely mind you. I'm excited to walk you through the process so hopefully you can recreate the look if you so choose.
I could have gone bolder and more colorful, but since I wanted a look that I could also feel comfortable going out on an average day, I just went more natural but colorful. My husband suggested to do swirls and fun stuff around my eyes, but while that could have been fun, it just wasn't me.
I picked one of the four beautiful amazing unique bottles to use as my inspiration for my eye look. With the light blue, the teal, the yellow along with the natural silver and red that is Diet Coke, I knew that this would be the fun one to base my eye makeup look with.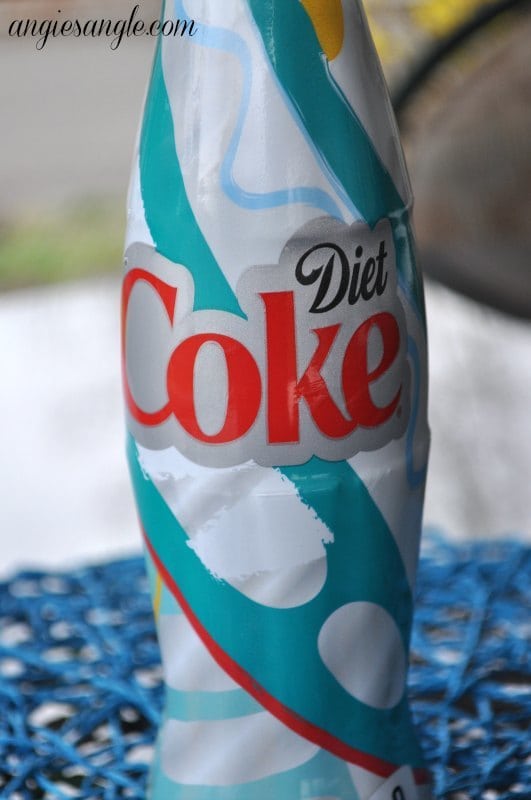 How To Do Colorful Eyes That Pop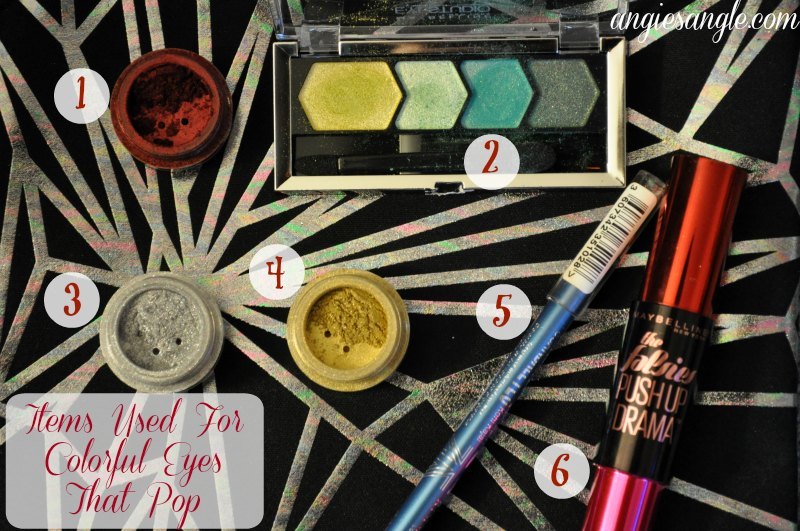 Before I start in with the step-by-step to create the look I ended up with, I want to give you a couple of tips of things you should do before diving in with the color.
Use an eyeshadow primer, always, before applying any makeup to your eye. If you want your look to last this is a very important step you don't want to forget. Buying a primer will save your eye makeup look, trust me.
Also to get bolder colors with your eyeshadow, slightly dampen the eyeshadow brush before you pick up the color. It just needs a slight mist.
Creating the Look
Starting with your eyelid base, I applied the Isis – a pretty powdery red that I thought matched the Diet Coke It's Mine writing for Coke. You just want to cover that base and try not to get too much into your crease.
Now we want to apply color into the crease of the eye. I usually like to do the darker more powerful color here. For this look, I applied the 3rd in from the right of gutsy green from the Eye Studio by Maybelline New York. I pulled this teal color from the stripes of teal on the Diet Coke It's Mine bottle.
After that, we want to apply color to the remaining lid. I used silver eyeshadow to complete the main look of the eye makeup. The silver, of course, comes from the base of the Diet Coke It's Mine bottle. Diet Cokes regular background color.
Last for the eyeshadows, I used a bit of Glimpse in the corner of my eyes. The gold color pulled from the yellow splashes seen on the Diet Coke It's Mine bottles.
For eyeliner I used Rimmel ScandalEyes in Turquoise to pull of the light blue swirls I saw on the bottle of Diet Coke It's Mine design.
Add in a bit mascara to darken, lengthen and curl your lashes. I used The Falsies Push Up Drama by Maybelline New York.

That is it. The look is complete. Hopefully, I captured the Diet Coke It's Mine bottle fun design enough for you to see what I was doing and what I had in mind. I do hope that I showed you how to do colorful eyes that pop. I was pretty pleased that it was a little outside of my normal routine.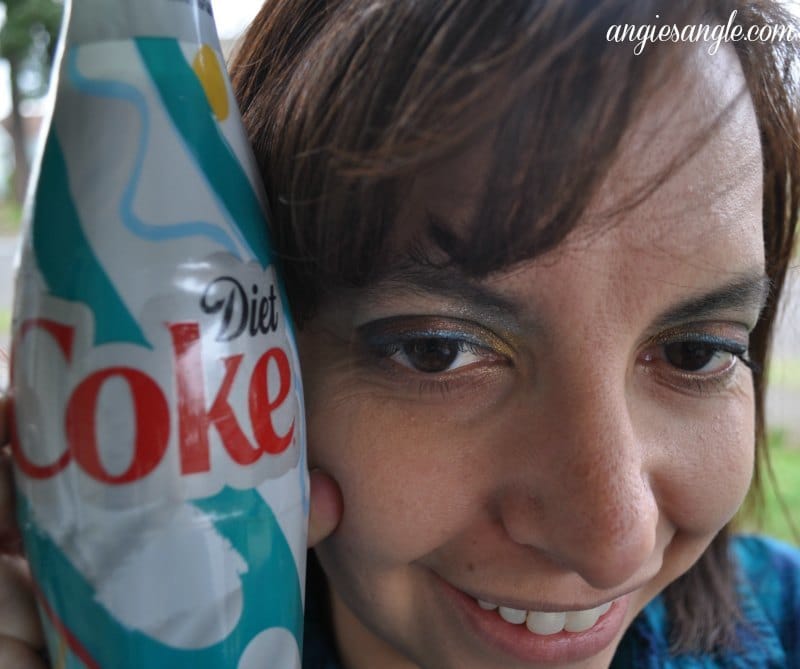 Would you create this look inspired by Diet Coke It's Mine bottles? What other fun things could you think of to use the Diet Coke It's Mine Bottles with?