Spring is starting to show itself very slowly. With Spring sprouting its beautiful head, most of us are thinking along the lines of Spring cleaning. Getting those winter blues out and putting that fresh spring air in while brushing away the dust. When doing your spring cleaning, do you think about your car? It's had months of use and in yucky weather, don't you think you should spring clean your car as well?
With that thought in mind, I am going to take you through some quick and easy ways to spring clean your car.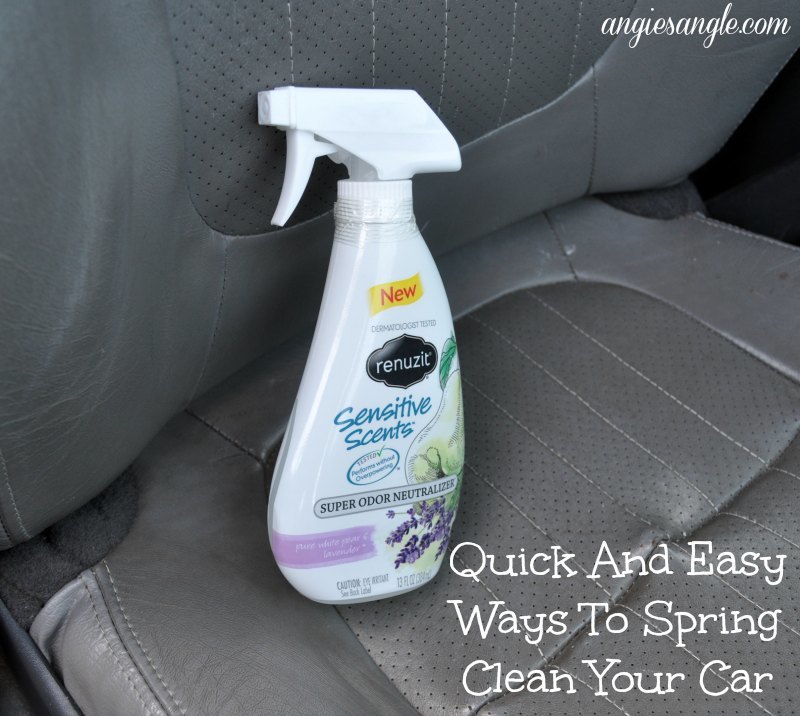 Spring Clean Your Car
Take Everything Out – Yes take it all out. It'll make it much easier to sort through what needs to go into the trash and what actually needs to go back in the car at that time.
Vacuum – This won't take nearly as long as you think it might especially since you already took the first step on taking everything out. Vacuum every nook and cranny you can reach.
Wipe It All Down – Use your favorite car cleaner and wipe down everything in the car. Again this won't take long since you still have everything out of there.
Use Carpet Refresher – Spray down that carpet surface in your car, it needs it. Use the new Renuzit Sensitive Scents trigger spray so that tight space in your car doesn't get overrun with scent and annoy everyone that gets in.
Renuzit has a new line out that is specially made for those that don't like an overpowering scent. Included in this new line are adjustable cones, universal scented oils, and the trigger spray.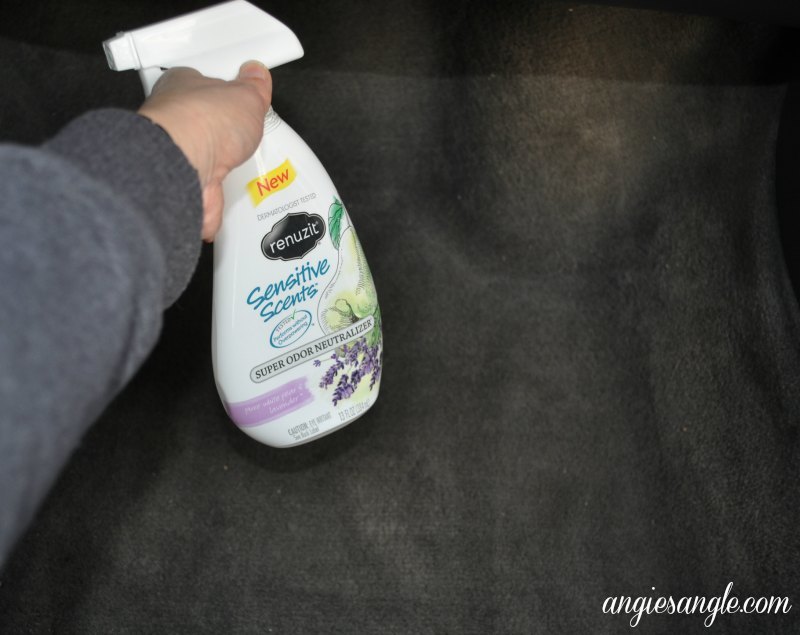 Even though my husband enjoys scent just as much as I, sometimes in the small space of car scents can get very overpowering and just gross, so I used this Renuzit Sensitive Scent and it was the perfect finishing touch to the spring clean your car!
We got in the next day after I used it and it was just a light clean scent, nothing overpowering about it at all.
Now that you are finished with your car, go use the Renzuit Sensitive Scents in your home for your home spring cleaning.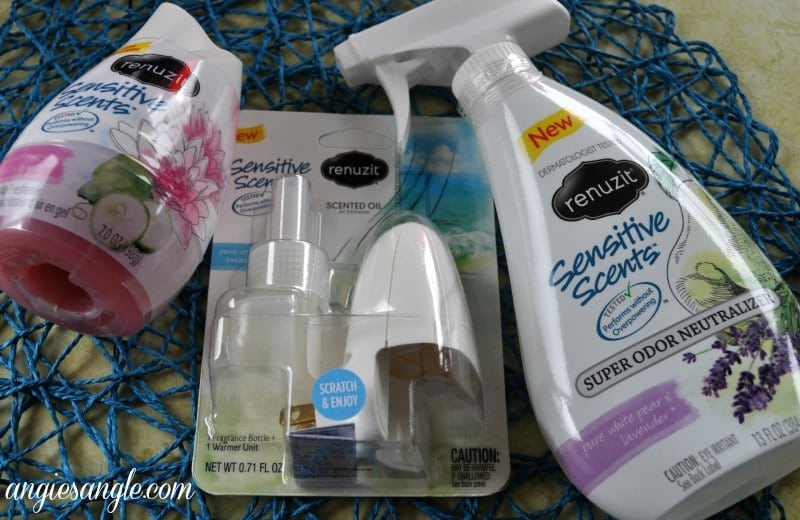 The adjustable cone is perfect for small spaces while lasting up to 4 weeks. The universal scented oils are meant to be used with any Glade or Air Wick oil warming unit. The trigger spray neutralizes tough odors, musky fabrics and other yuck with just a spray!
Giveaway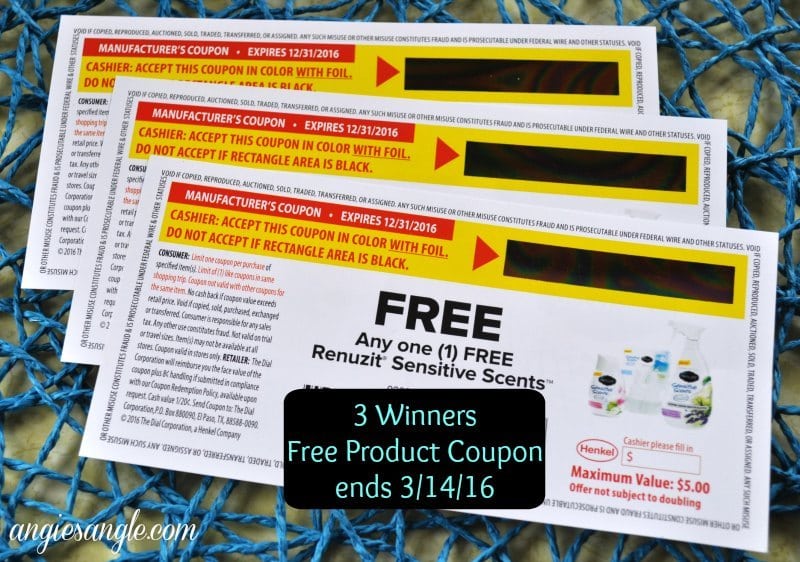 Now you can win your own Renuzit Sensitive Scent by entering the gleam platform below. Three winners will win a product coupon that is good for one free Renuzit Sensitive Scent with a value up to $5.00. USA only please. Winners will have 48 hours from the time I email them as the winner or I will be forced to pick a new winner. Good luck!!