I think it's safe to say I love trying out facial masks. To me, they are fun and a good way to decompress your skin and yourself. I feel relaxed after the mask is on my face. I am not sure why, but it tends to do the trick if I am feeling stressed out or worried for whatever reason, at least for a short time. If you looked under my sink, you'd see several different types of facial masks for me to choose from depending on what my skin is needing or what my mood is feeling. Which is why I do indeed like testing out different types of masks cause I just never know when I am going to find my next favorite one. I'll admit that I have a few favorite ones.
I am happy to share with you all my results with this most current facial masks called skin detoxifying clay mask by Valentia. If you've been around my blog, you'll know I have done a few Valentia products recently – Royal Rose Serum & True Glow Eye Cream With Hydration Mask.
The Valentia skin detoxifying clay mask is a treat I'll say. It also exfoliates your skin as you take off the mask, which is one of my favorite parts of it.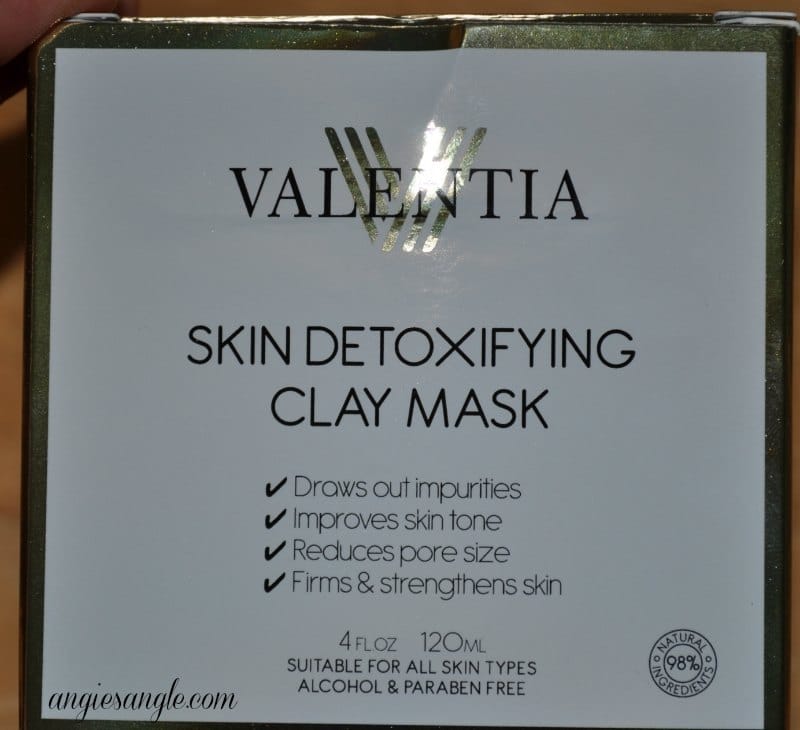 A bit about the skin detoxifying clay mask from Valentia itself:
Skin Detoxifying Clay Mask – Natural and Organic Ingredients – With Kaolin Clay, Hisbiscus & Cranberry Fibers

Specially selected ingredients work together to achieve optimum results.

KEY INGREDIENTS

– Kaolin Clay:Clay minerals draw impurities, improve skin tone, and tighten pores for smoother firmer skin.

– Plant Stem Cells:Naturally decreases the level of pro-aging toxins and works to soother the skin, reduce redness, and improve evenness.

– Spirulina:A botanical stimulant full of vitamins that hydrates the skin's surface and contributes to tissue regeneration of the skin.

– CoQ10:Lessens the appearance of wrinkles by reducing free radical damage and stimulating health collagen production.

– Hibiscus & Cranberry Fibers:Both lend their anti-aging properties to firm and reinforce the skin, helping to reduce the creation of new wrinkles.

CLEANSES & EXFOLIATES: Kaolin Clay works in this mask to effectively draw out impurities caused by the environment, leaving skin clean, clear, and smooth.

POWERFUL NATURAL INGREDIENTS: Hibiscus & Cranberry fibers, Spirulina and Astaxanthin have all been chosen exclusively for Valentia Detoxifying Clay Mask because they increase collagen production, anti-aging properties, reduce free radicals and restore skin elastic for a tighter and smoother appearance.

YOUNG & HEALTHY GLOW: CoQ10 is a key ingredient that reduces the appearance of wrinkles by stimulating collagen productions to reduce free radicals that can cause premature signs of aging. Smoothes out an uneven skin tone with astaxanthin, which is known to restore skin's natural elasticity so your skin looks and feels healthy.

REDUCE SIGNS OF AGING: One of the main ways in which free radicals damage skin and cause premature aging is by attacking the skin and leaving it weak and loose. Valentia Detoxifying Clay Mask reverses that damage so the skin is firm and strong, leaving you looking stronger and healthier.

SPA AT HOME: Pamper your skin with an expensive spa treatment right at home. Apply the clay mask and leave on for less than 15-20 minutes, grab your warm water and towel and wash gently off. Get the same deep cleanse and skin exfoliation the spa offers for less money and in the comfort of your home.
My Results With Skin Detoxifying Clay Mask
I have used this skin detoxifying clay mask twice now. And I loved it more each time I used it. As always is my way before applying a mask, I wash my face first and then apply the mask itself. I feel the mask can set better on a clean face and really get that deep down clean we are trying to achieve.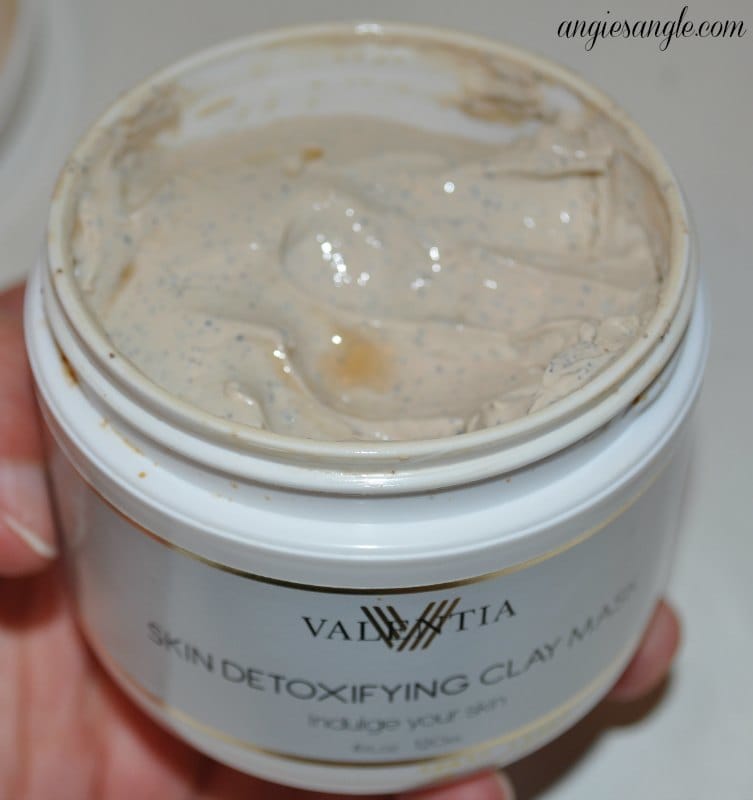 The mask goes on easily and has a very nice scent as it goes on. I put a light lather on and let it dry for about 20 minutes before going to rinse it. As you rinse, you want to take it off in small circles so you're taking advantage of the exfoliating power this skin detoxifying clay mask has.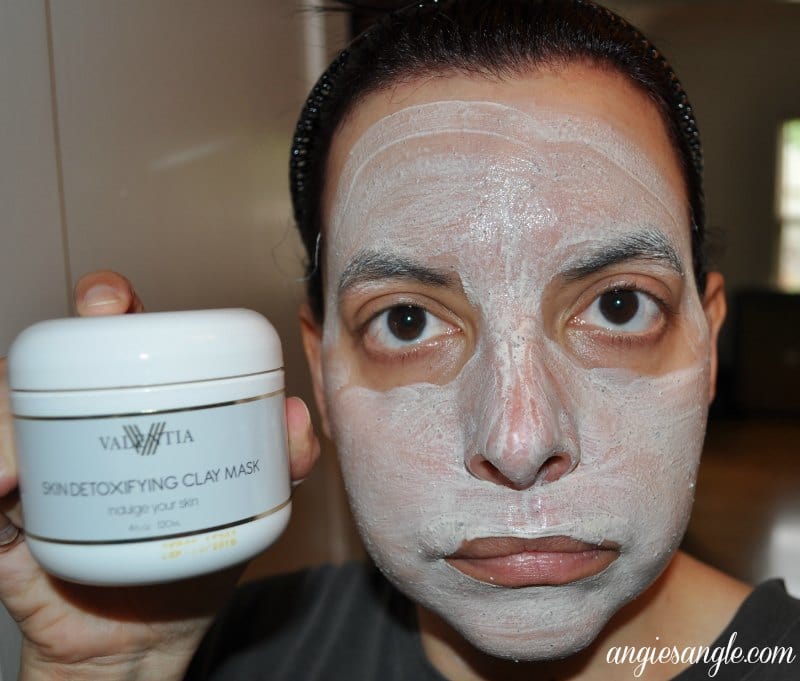 Once you have removed all the mask, you are left with a buttery smooth skin that seems much clearer and with more even skin tone. That was just after using it, so I can only imagine the difference one could see if you used this often.
Totally happy with this skin detoxifying clay mask and I bet you'd be too if you are a lover of facial masks like I am. I'm excited to keep using it and see more improvements along the way.
What kind of facial routine do you have? Do you do facial masks? How often? I'd love to hear all your details. Do you think you'll try this skin detoxifying mask yourself?
Want to keep up with all Valentia developments, follow them on Facebook & Instagram to do so!
Powered by BrandBacker