Thanks to Mitsubishi & DriveShop for the ride for the week. However, all thoughts are 100% my own.
You might be reading the title, Getting Our Ride On With 2016 Mitsubishi Outlander and thinking didn't she already review this car a couple of weeks ago? Why yes, I did receive a very similar model a few weeks back, the 2016 Mitsubishi Outlander Sport. While the styling is very similar, they do have their differences.
How often would you think to test out drive two so similar vehicles when shopping for a new vehicle for your household? You'd think oh well I already tested this Sport, why do I need to test out the full-size Outlander. It's at least how I'd think if I were car shopping right now. Because of that, I am pretty thrilled to give you the full low down.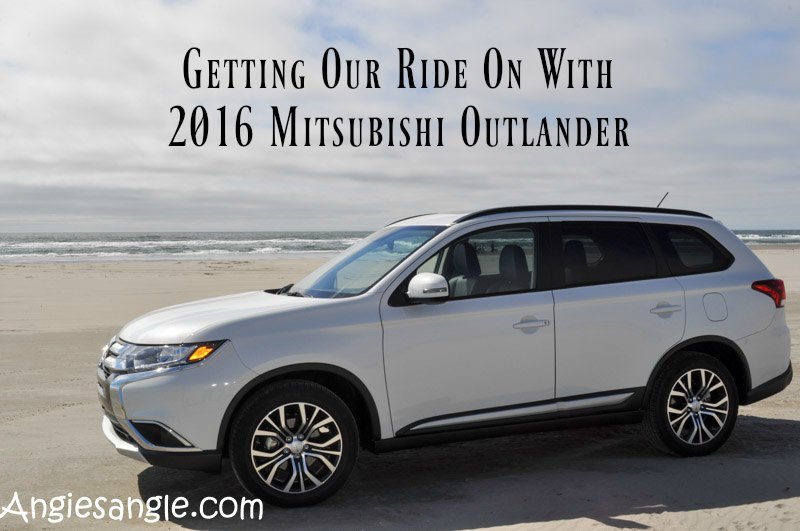 Getting Our Ride On With 2016 Mitsubishi Outlander
First, you'll notice that from the outside the two cars look almost the exact same. Even the length is almost the same length. Walking around the car, it's a stylish likable model. It has almost that sporty look to it while not being overly long.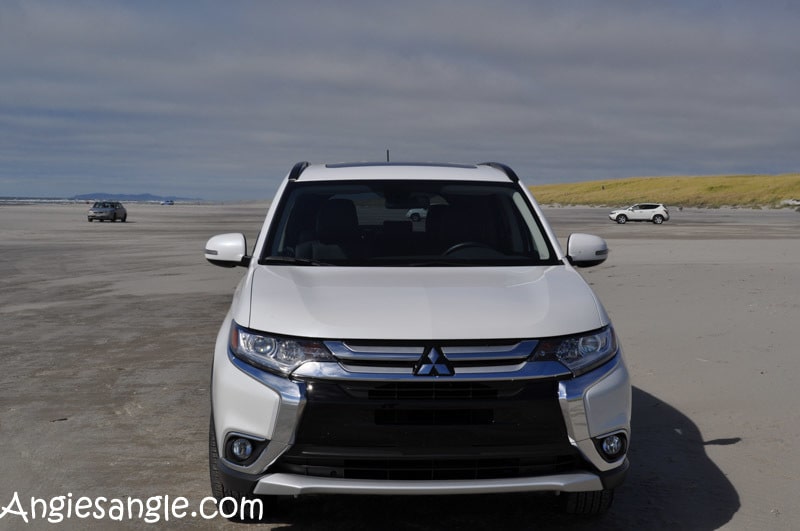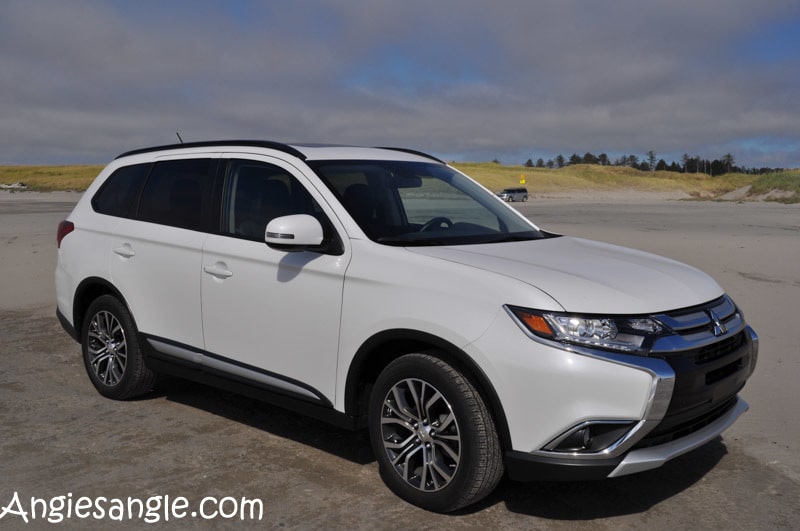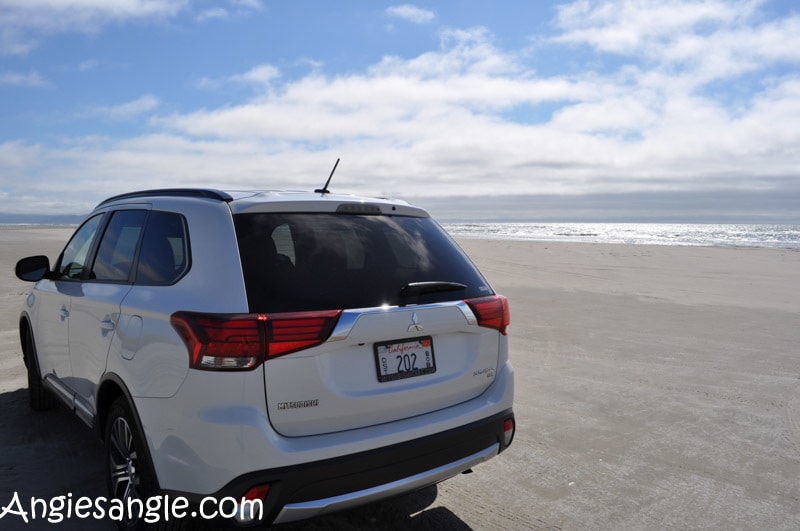 Inside, it's a roomy comfortable ride. If you recall right, I had an issue with the seats in the 2016 Mitsubishi Outlander Sport and feared I'd have that same issues with these. Either I figured out how to adjust the seat to be comfortable or the seats are just slightly different. Never once did I feel like my head was getting pushed forward while sitting and was actually a comfortable seat.
While driving, I felt like I was at a comfortable level with the steering wheel and the pedals, the steering wheel felt natural while driving and I could see the full dash. This 2016 Mitsubishi Outlander has the same engine as the Sport, a 2.4L MIVEC SOHC 16-valve 4-cylinder engine. Because of the Outlander being full-sized I feared that I wouldn't quite have the pick up and go that I'd like. Surprisingly, I never once felt like I was lagging behind and the engine wasn't picking up as it should.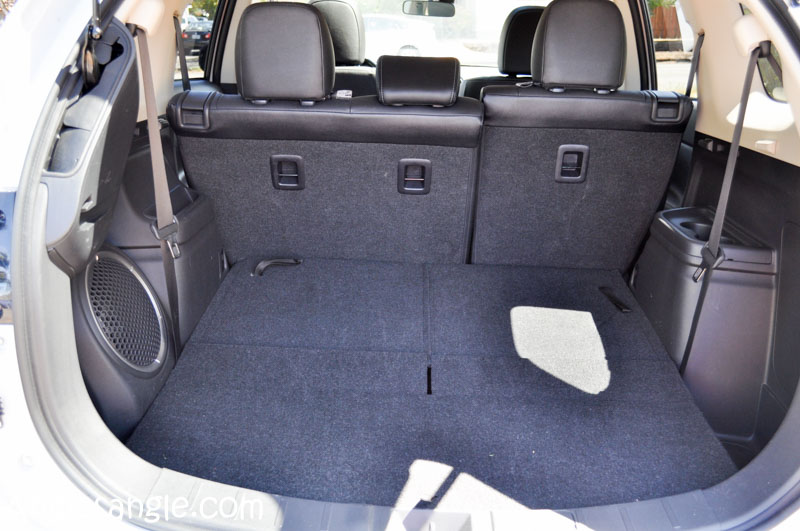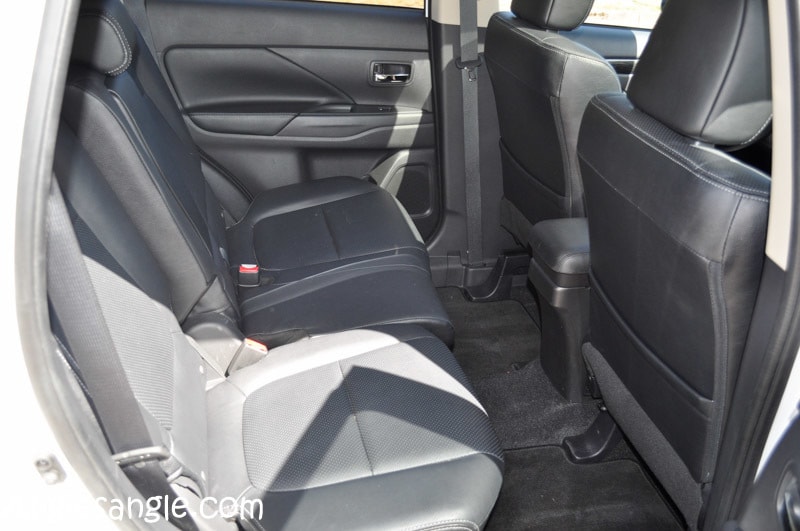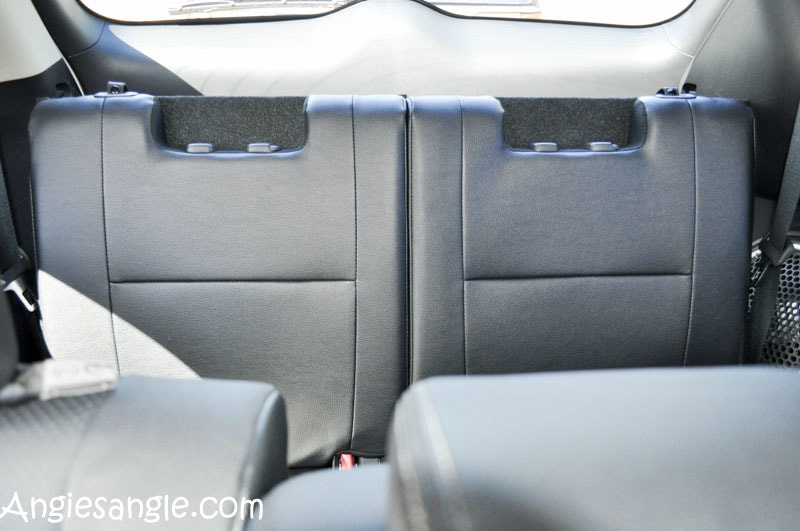 I found the middle seats super comfortable as well, it felt like it supported my back but wasn't stiff and straight. It had a slight curve to it that was just enjoyable. Now the third-row seats though to me are just odd, they almost seem like half seats. They could be useful when needed to haul someone for a short distance or maybe a baby seat.
With the third row seats up there is very little cargo space. With them down you have ample room to store all you may need to store. The middle seats also fold down for even more cargo space if you need to haul something.
Fuel economy is pretty good for such a bigger vehicle though with 24 city and 29 highway with an average of 26mph. We noted with our driving around that we got around 28mph, impressive!
This model lists for $26,995 coming equipped with so many great features. Some of my personal favorites:
Super All-Wheel Control
Heated side-view mirrors
Drive mode selector (AWC ECO, Normal, Snow, Lock)
Heated front seats
FAST-Key passive entry system with one-touch start/stop
Electronic Brakeforce distribution and brake assist
Rearview camera
The model we tested out for the week came with an extra package called the SEL Touring Package listed at $5,250. Which included a few of these amazing features:
Navigation system
Adaptive cruise control (which is awesome because you can tell it the distance you want to be from the car in front of you)
Lane departure warning
Power remote liftgate
Power glass sunroof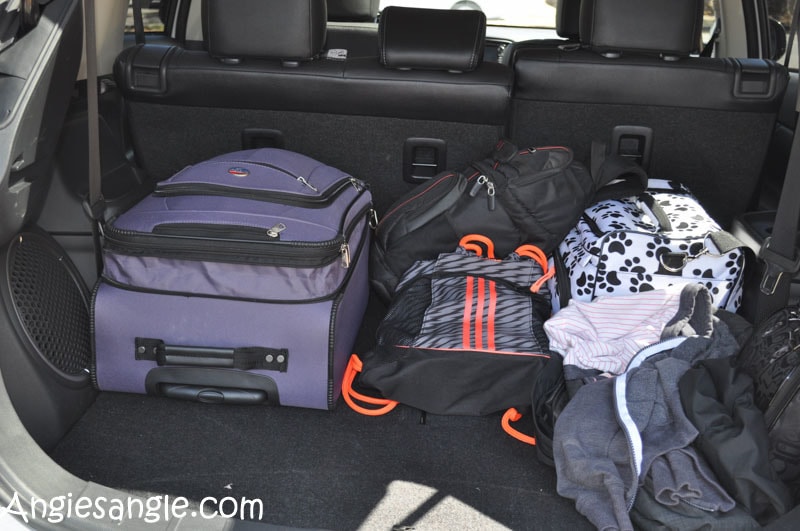 We were actually lucky enough to get away for a night in the 2016 Mitsubishi Outlander and we, of course, headed to the beach. It drove like a dream on the sand while driving the beach. It glided on that sand like it knew what it was doing. The seats stayed comfortable the drive from Vancouver, WA to Cannon Beach, OR and back. Of course, I took full advantage of the heated seats to ease my lower back pain.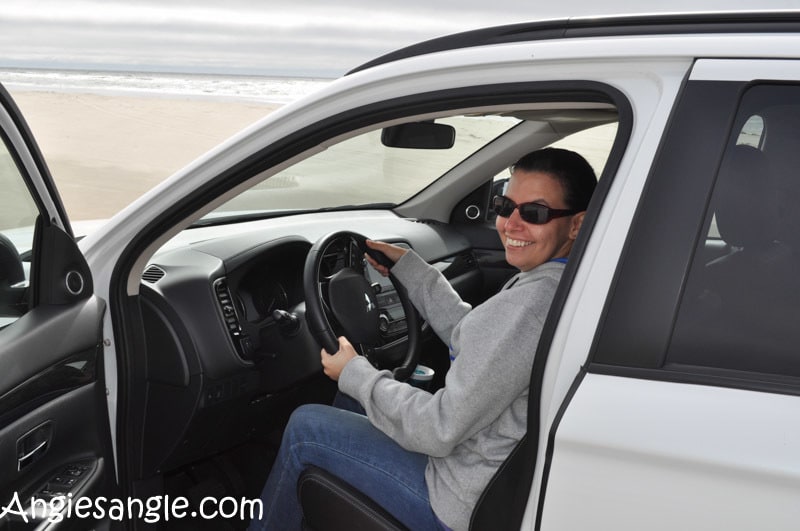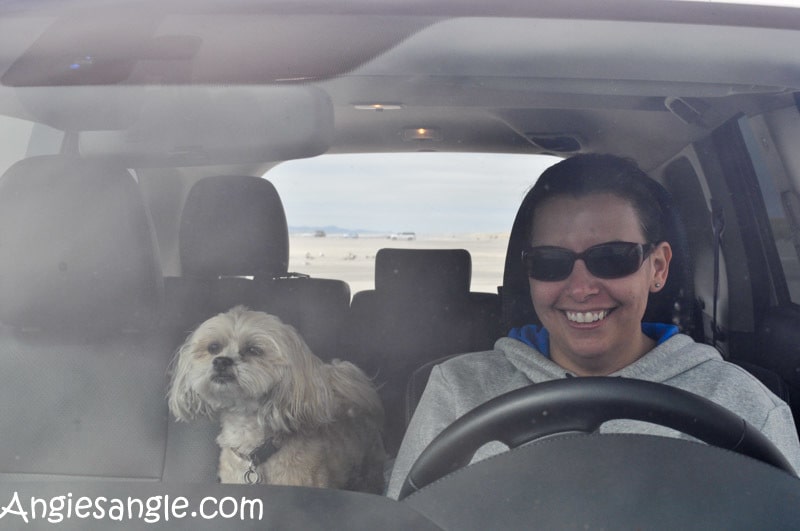 Overall, we found this mode of the 2016 Mitsubishi Outlander completely fun to drive and a comfortable driving experience.
What would be your favorite feature in this car? What kind of features you are looking for in your next car or is a favorite feature in your current car?