Slightly disappointed for this 2017 Catch the Moment 365 Week 18. Why? Because I ended up missing the last two days of this last week. Not sure what happened Friday, why I forgot. But Saturday I remembered but wasn't feeling anything at all to take a single photo of.
Otherwise, this week was yet again quiet. We are testing out the new 2017 Mazda CX-5 this week and are loving it. Am excited to share the details with you all for the next Wheels Wednesday installment. Besides that little tidbit, I did well on having some things scheduled for the blog. Which thrilled me to no end. This upcoming week though has nothing as of yet. Boring, bad Angie blogger.
2017 Catch the Moment 365 Week 18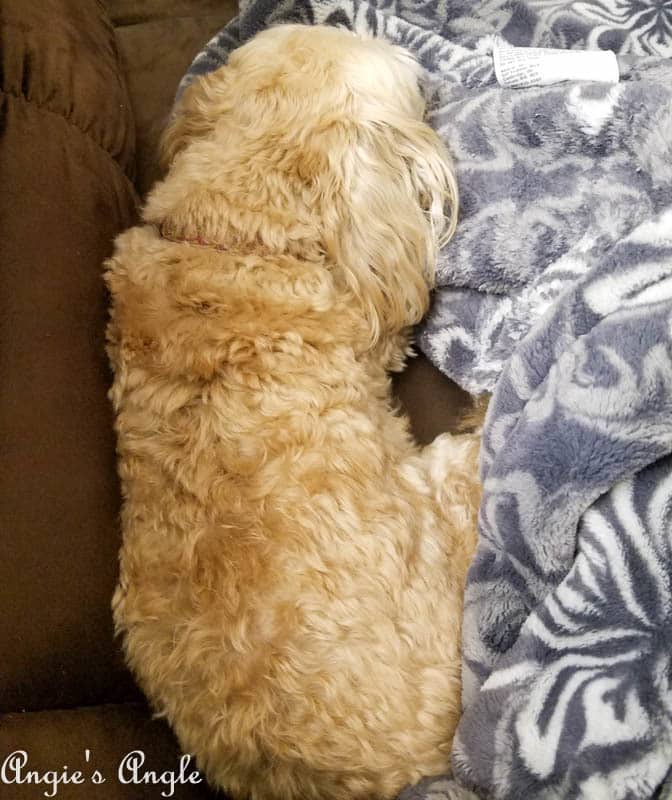 Day 120 – Sunday, April 30th – When it is late at night and you realize yet again you haven't taken a photo yet that day. You turn and take a photo of the cutie pie Roxy all tuckered out for the day.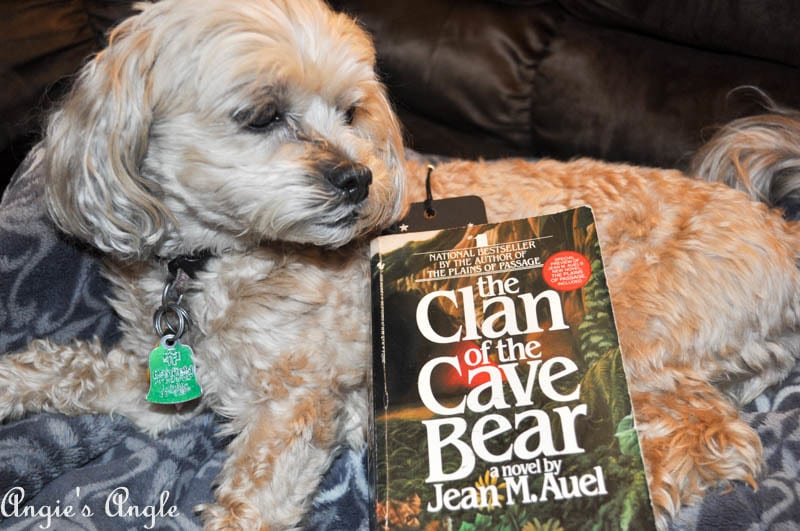 Day 121 – Monday, May 1st – Roxy showcasing Mommy's current book. I thought she did a splendid job on helping with this photo. Am really enjoying this though. I had mentioned to a friend years ago that I think I'd like to read this series and she found and sent me the whole series. I am just now diving in.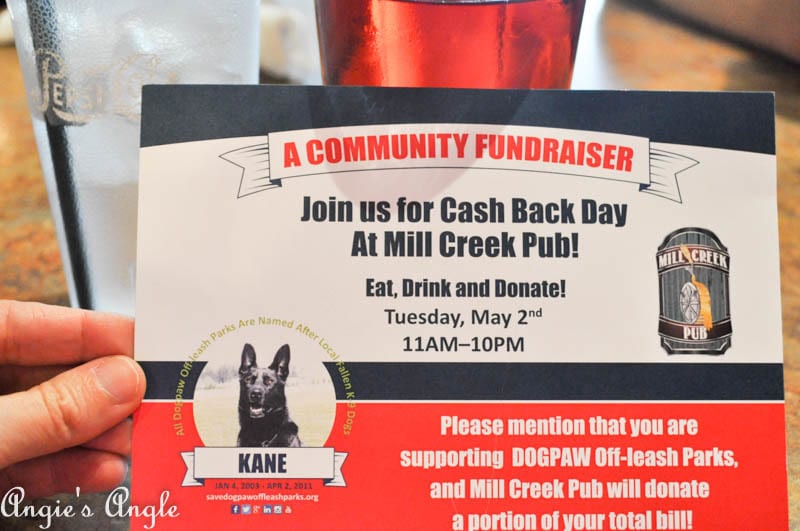 Day 122 – Tuesday, May 2nd – I had asked for the car mainly so I could go to this event for lunch. But, I chickened out going by myself and instead worked it out so Jason and I could go for dinner before soccer. It was super busy, which is good to hopefully help Save DogPaw.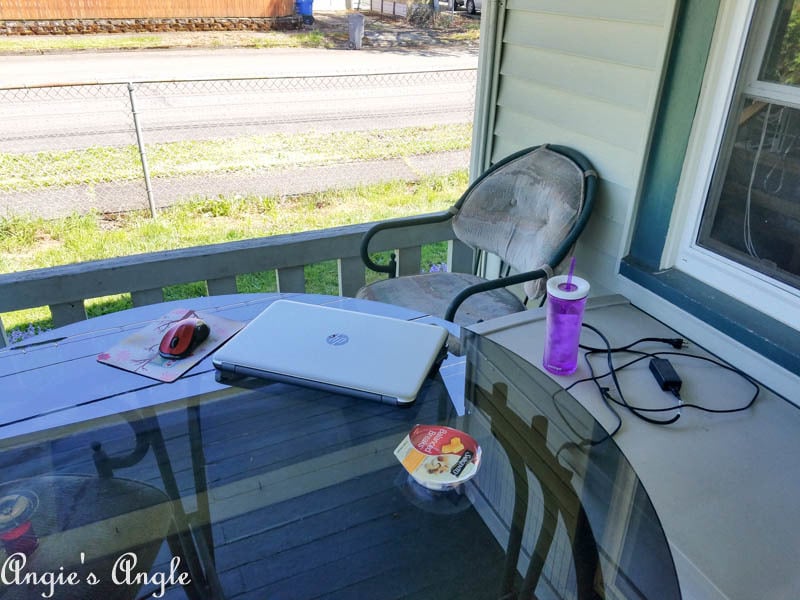 Day 123 – Wednesday, May 3rd – The weather has finally turned. I was able to move outside in the afternoon to get some work done.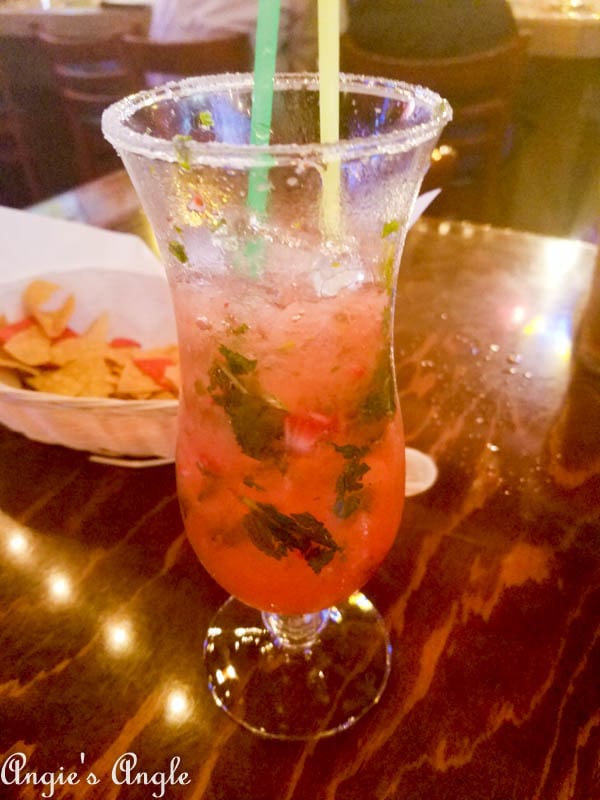 Day 124 – Thursday, May 4th – Strawberry Mojito for dinner out.
How was your week?