Links below may contain affiliate links as part of me being with Amazon. May receive kickback if you order through the provided link.
Gathering the photos for 2019 Catch the Moment 365 Week 9, I realized sadly that I again missed a day in the last week. Why do I not think to take a photo on some days? I don't know. It needs to stop happening though cause I want to have all 7 days to show.
This last week though was filled with skies, dogs, and books. I read a lot in the last week because I had this weird ear, nose, throat thing that I had most of February on and off. It would travel around those areas, then leave, and then come back. A weird head thing that I am determined to kick fully away for March.
Also, I want March to be an amazing month!! Am determined to make it happen and make a vacation happen to the best of my ability!
Here we go with last weeks snapshots!
2019 Catch the Moment 365 Week 9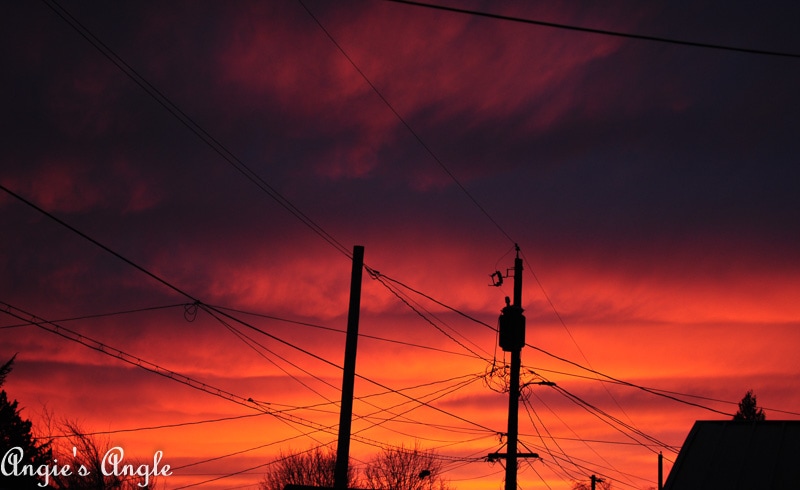 Day 57 – Tuesday, February 26th – I can tell when a beautiful sunset is starting to happen by the reflection on the houses across the street from us. The sunset sets in the back of us so otherwise I would be clueless. Even though it was darn windy and cold out, I needed to get out and take some photos of this beautiful sunset. It was amazing! Everyone seemed to have gotten a shot of it. You know what though? Every single one was different and just drop dead amazing! I loved that.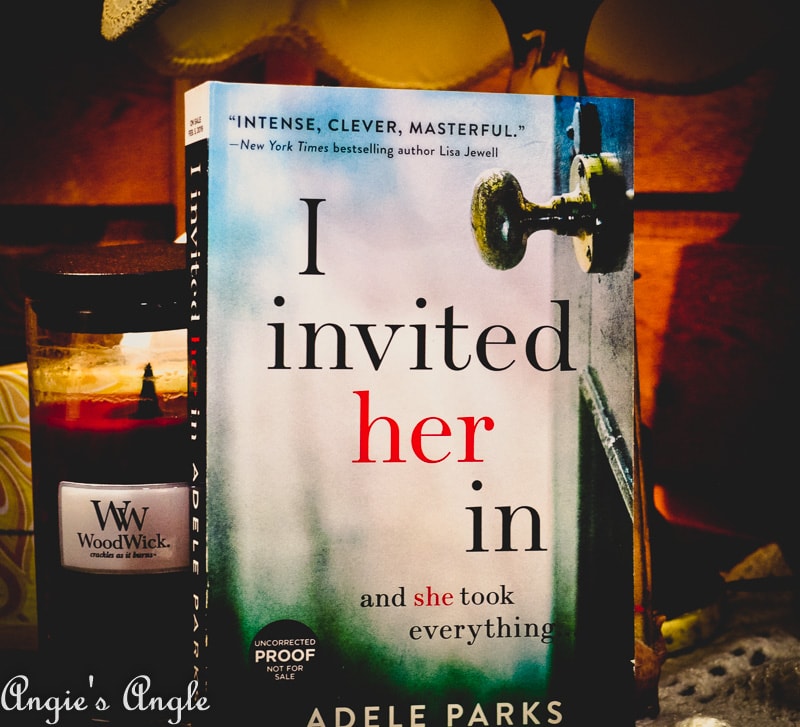 Day 59 – Thursday, February 28th – I won this book from Goodreads and quickly read it. It was so good you guys! I Invited Her In by Adele Parks was a bit of what I was expecting to happen with a few other tidbits thrown in as a surprise. A great read though! Giving it four out of five stars.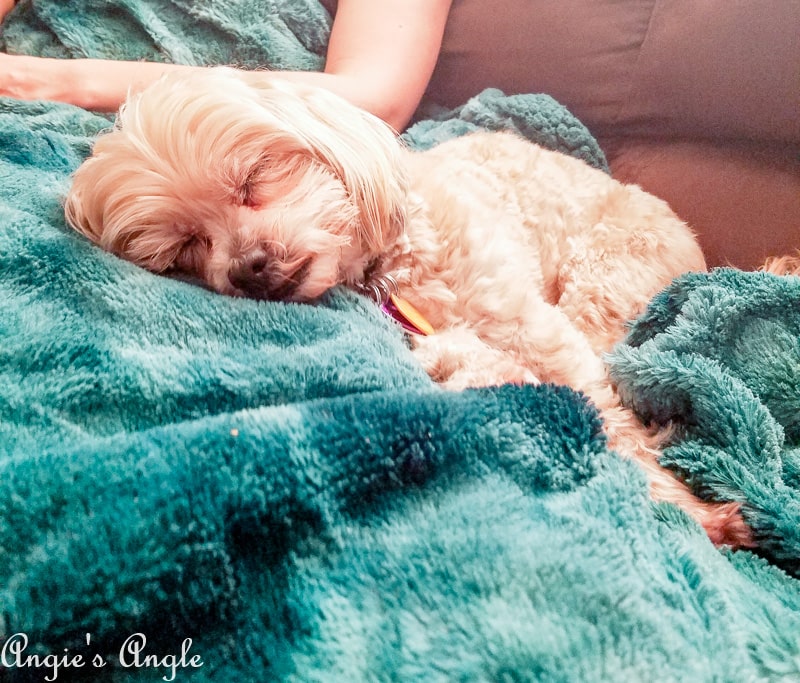 Day 60 – Friday, March 1st – My sweet baby girl was doing some serious cuddly with me. I had Jason get a few different photos.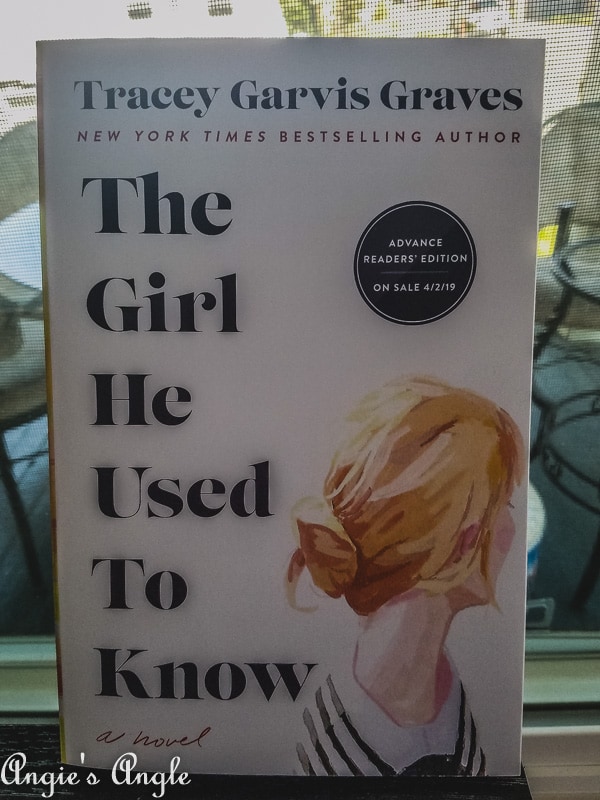 Day 61 – Saturday, March 2nd – Received this book from SheSpeaks & St. Martins Press. I think next week I'll tell you more about it, but it's so good you guys! So good.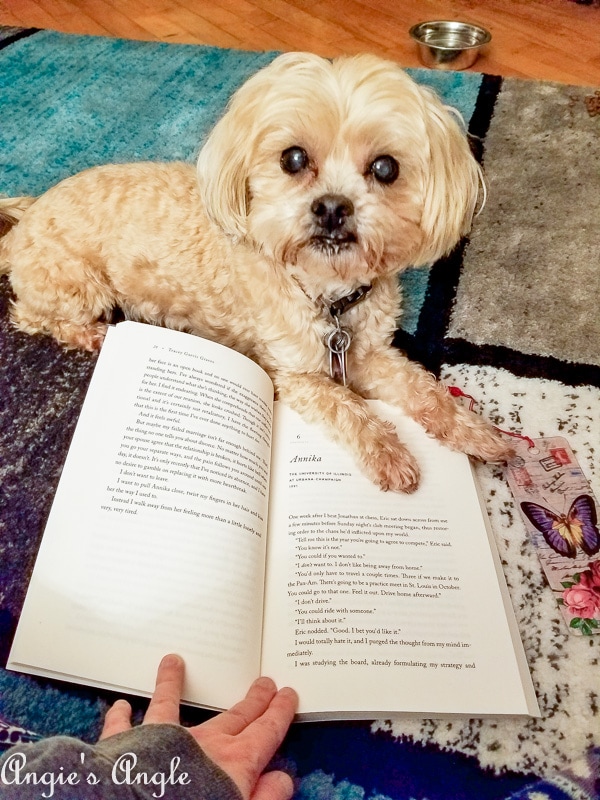 Day 62 – Sunday, March 3rd – Roxy says no, Mommy, no reading!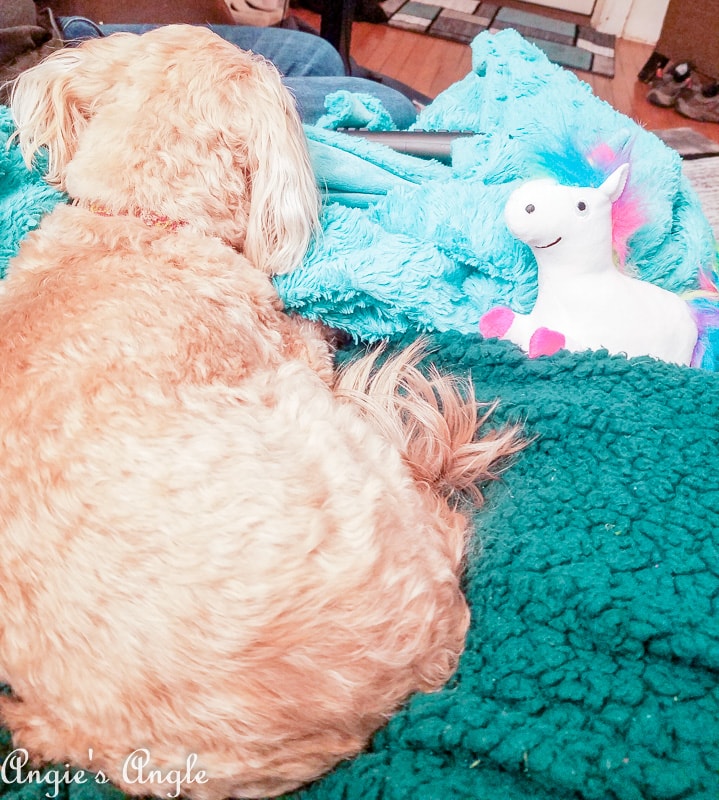 Day 63 – Monday, March 4th – My sweet baby girl still woozy from her dental cleaning. It all went well though. Roxy plans to an update on her heart murmur and how she is feeling coming next week. Stay tuned!
How was your week?