This post is sponsored by Wellness CORE but the content and opinions expressed here are my own.
Wanting to feed our dog the best food we can I think is something all of us pet parents look for. Right? Often though we have to listen and observe our dogs, to see what they like too. Roxy, without a doubt, leads with her nose to the best doggy food in her eyes. Does your dog?
Roxy can be a pretty picky eater. Not only what she eats dog food wise but how and when she eats it. I've read that not allowing Shih-poos to free graze their food because they'll often overeat. Not this girl, sometimes I am afraid she doesn't eat enough. Which is why we have a routine of her feeding and added in new routines since she was diagnosed with a heart murmur.
Recently adding in a couple of products by Wellness Pet Food called
Wellness® CORE® small breed. The Wellness CORE Petite Treats &
Wellness CORE Mini Meals have been added into Roxy's routine the last little bit and she is loving them.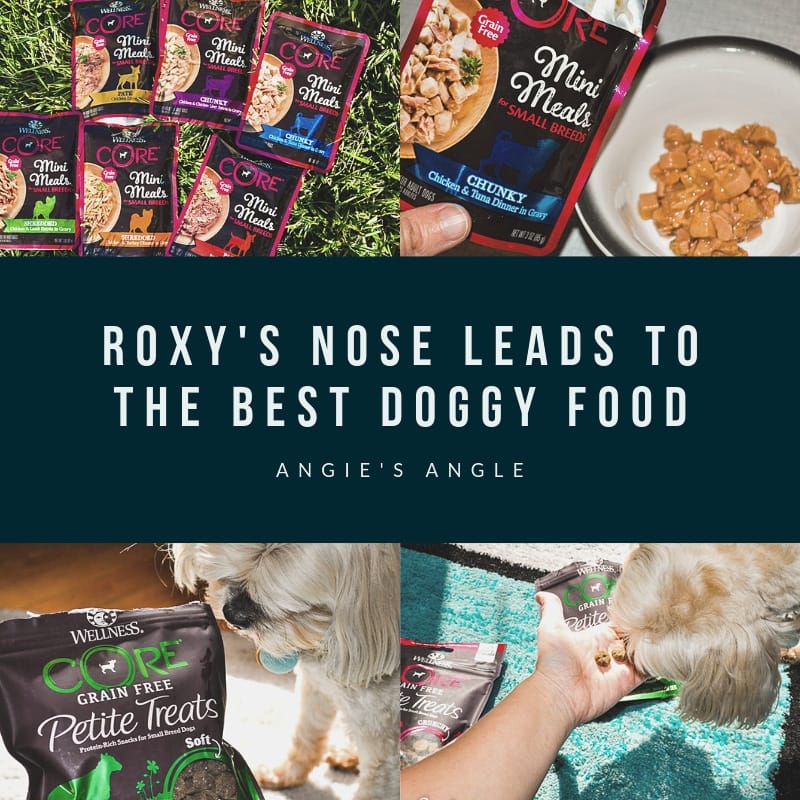 Roxy's Nose Leads to the Best Doggy Food
I mentioned above a few different routines we have around here, not only to hope she is getting enough food in her diet but to sneak in her special herbs and vitamins I have added in for her heart murmur.
Morning
Now before she would never eat in the mornings. Anything. Normally waiting until dinner time to eat anything and the only after playing but we'll touch more on that in the next area.
I started to give her a CoQ10 in the morning with a few little treats to get her to eat. Recently changing to a multi-vitamin in the evening that has the CoQ10 in it already, I still have kept her morning snacks.
What can I say she is used to having those little bits of treats in the morning and adding in the Wellness CORE Petite Treats has been a real hit in the mornings too.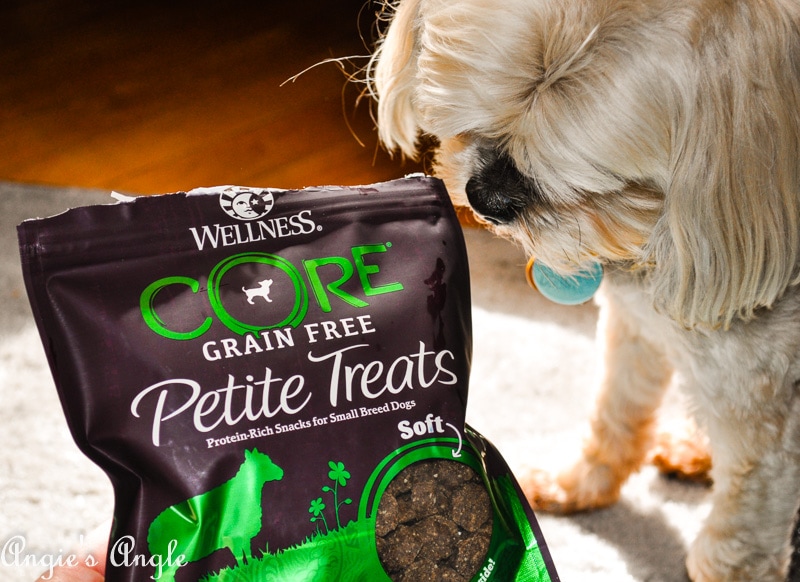 The Wellness CORE Petite Treats are tiny enough for her to eat on her own. But easy enough for me to break apart for me to feed her that way as well, which we both like. Coming in both crunchy and soft, Roxy much preferring the softer treats.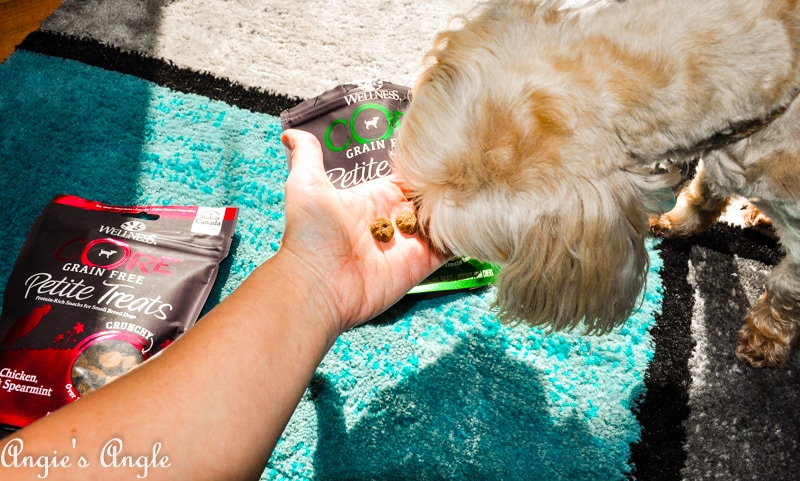 The flavor options in them are quite unique too, which again we both love. Crunchy came in chicken, cherries, and spearmint. And soft came in lamb, apples, and cinnamon. Not flavors you normally see in dog treats!
Packed with protein in a mini snack and being grain-free is also an added bonus.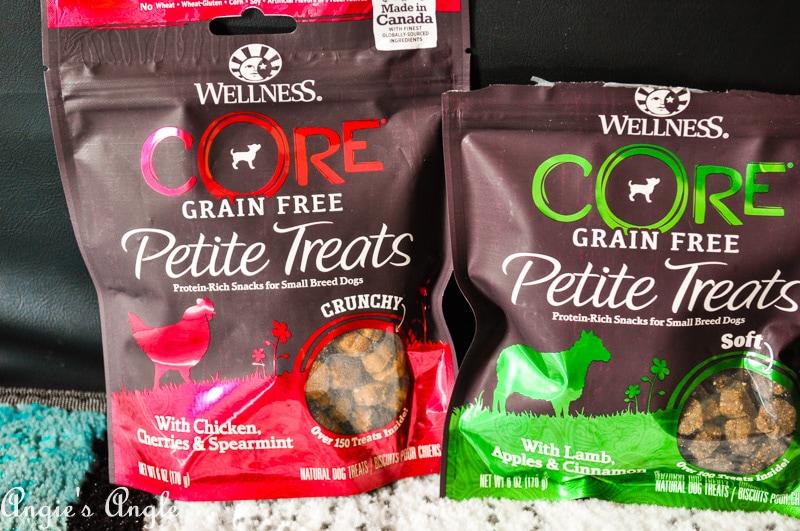 Roxy has been enjoying these little morsels in her morning snack time and looks forward even more to her dinner time routine.
Dinner
Roxy has always been weird about eating, as I previously mentioned. Usually only starting to eat her hard dog food after she has had some playtime. Rarely eating without playing first.
Since I started to give her liquid herbs, oil, and multi-vitamin I started to give her wet food as part of her dinner meal. Still opting to mainly feed her dry food.
Recently, again, switching to the Wellness CORE Mini Meals for small breeds. Love that they have different texture varieties for these mini meals. Coming in shredded, pate, and chunky. Being that they are also grain free and packed of protein makes me feel like I am doing the best I can for my Roxy girl.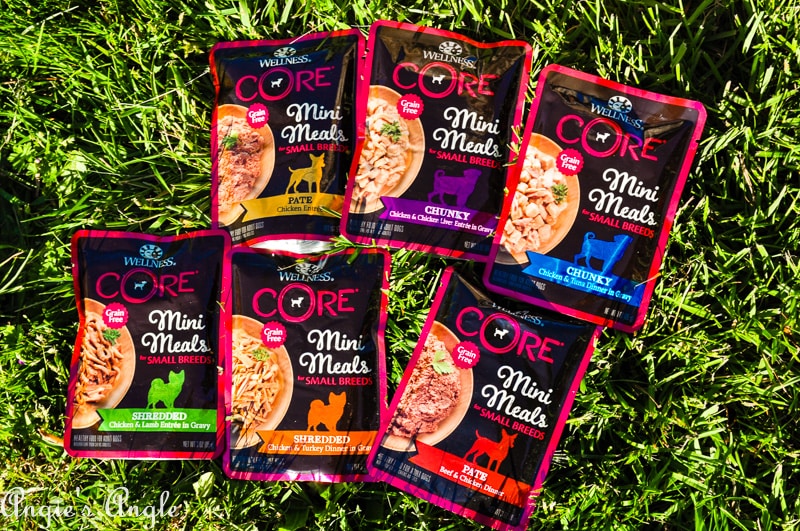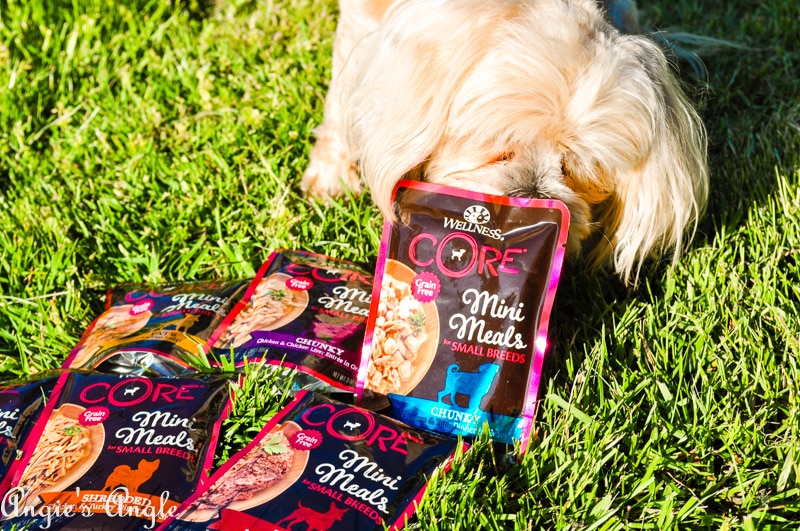 She loves the mini meals and doesn't even realize that I am sneaking in other stuff in the dinner.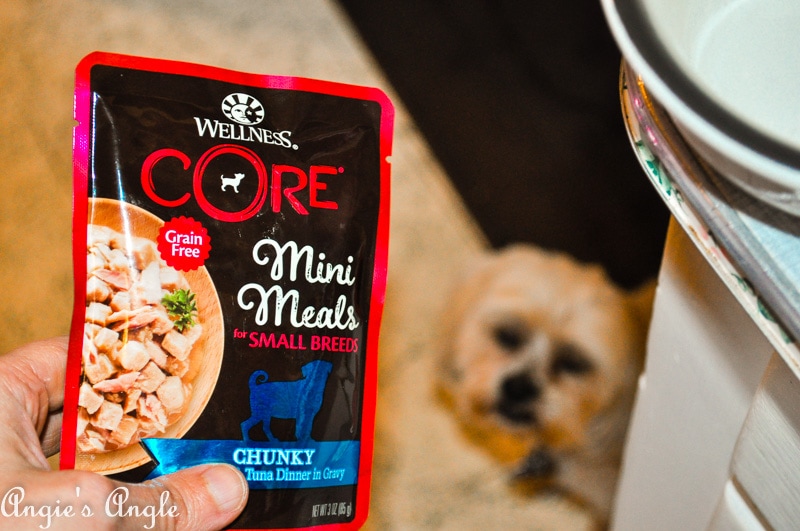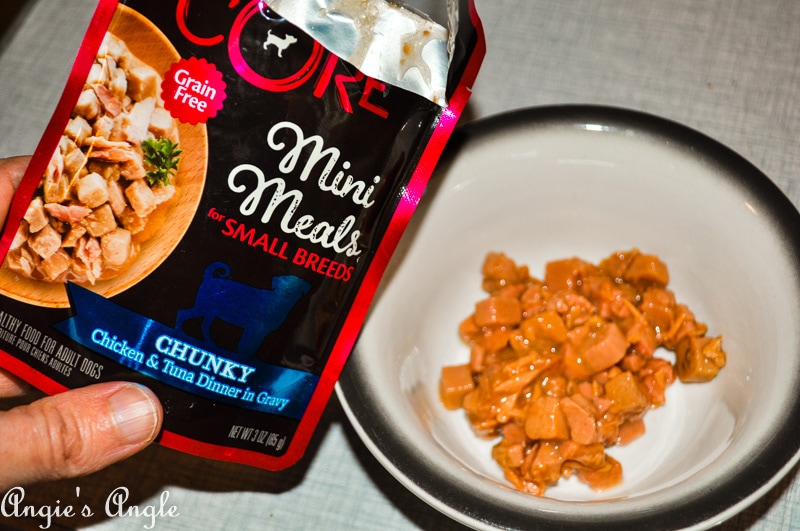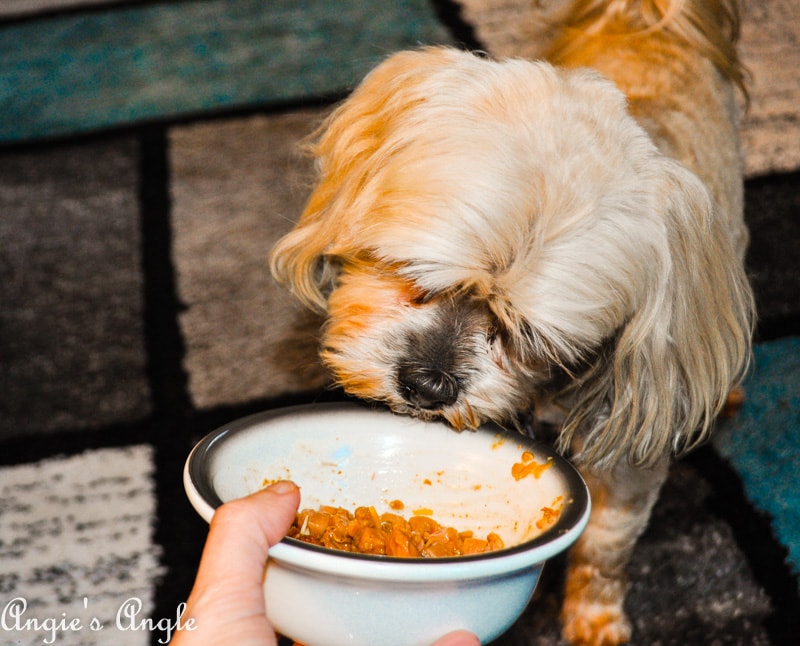 Roxy gives both her morning treats and dinner two paws up!
Wellness CORE Small Breed
Knowing we have loved trying out the Wellness CORE products, why not learn more about them by visiting CORE RawRev.
Finding out where to buy, here.
Maybe your dog and their nose will agree this is the best doggy food!
If you'd like to follow Wellness Pet Food on their social channels: Facebook, Twitter, and Instagram.