It was actually perfect timing on what I ended up doing as this giveaway. The book and Starbucks portion that I landed on. Because earlier this week I got the email for the Life's a Beach Giveaway Hop I had signed up for. Thinking I'd dig in my giveaway/gift tote in the attic to find what I was going to giveaway for it.
Instead, in the mail today I received my Goodreads giveaway win for The Guest Book by Sarah Blake. Not just receiving my book win but a second book to giveaway to a friend to read. Boom! Giveaway falling right into my lap and grabbing the last $10 Starbucks gift card I had, we have the perfect giveaway. Your chance to curl up with a book and a Starbucks in this giveaway.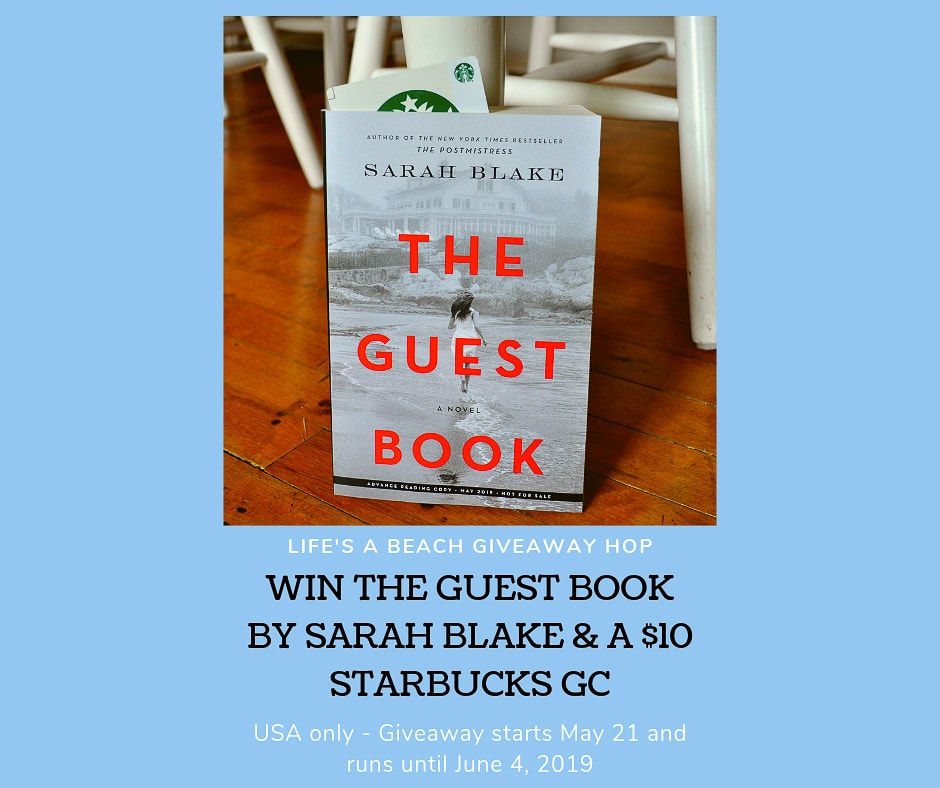 Curl Up With a Book and Starbucks Giveaway
A $10 Starbucks gift card is easy enough to understand as part of this prize. But let me tell you a bit about The Guest Book by Sarah Blake.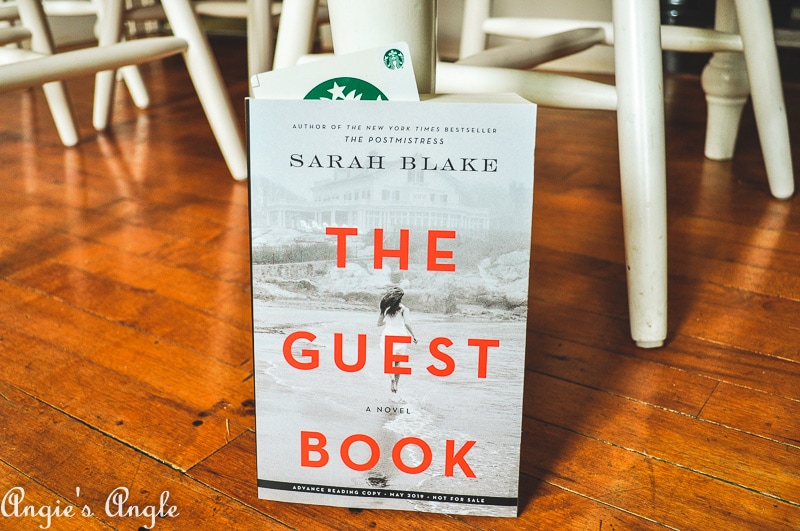 The Guest Book follows three generations of a powerful American family, a family that "used to run the world".

And when the novel begins in 1935, they still do. Kitty and Ogden Milton appear to have everything—perfect children, good looks, a love everyone envies. But after a tragedy befalls them, Ogden tries to bring Kitty back to life by purchasing an island in Maine. That island and its house come to define and burnish the Milton family, year after year after year. And it is there that Kitty issues a refusal that will haunt her till the day she dies.

In 1959 a young Jewish man, Len Levy, will get a job in Ogden's bank and earn the admiration of Ogden and one of his daughters, but the scorn of everyone else. Len's best friend Reg Pauling has always been the only black man in the room—at Harvard, at work, and finally at the Miltons' island in Maine.

An island that, at the dawn of the 21st century, this last generation doesn't have the money to keep. When Kitty's granddaughter hears that she and her cousins might be forced to sell it, and when her husband brings back disturbing evidence about her grandfather's past, she realizes she is on the verge of finally understanding the silences that seemed to hover just below the surface of her family all her life.

An ambitious novel that weaves the American past with its present, The Guest Book looks at the racism and power that has been systemically embedded in the US for generations. Brimming with gorgeous writing and bitterly accurate social criticism, it is a literary tour de force.
Sounds interesting, right? Now it's your chance to enter to win both the book and a Starbucks gift card.
The USA only. Enter below via the Gleam Platform. Remember to come back daily for your daily entries and entries may change over the course of the giveaway. The winner will have 48 hours from the time I email them as the winner to get back to me otherwise I will be forced to pick a new winner.
Good luck and have fun!
Book and Starbucks Giveaway
Life's a Beach Giveaway Hop
Now that you've entered my giveaway. It's your chance to hop around to everyone else and see what other goodies you could win!