This post has been sponsored by BOOST Glucose Control®. All thoughts and opinions are my own.
When having type 2 diabetes, it can be a scary process. Not knowing how well you are going to be able to control it or where to turn. Thankfully, there are products out there that have amazing taste and are made just for people with diabetes. Jason lucked out when he tried and loved BOOST Glucose Control® from Nestle that is made especially for those with type 2 diabetes. And believe it or not, there are ways to conquer life when having type 2 diabetes.
Let me tell you a bit of a back story. Back in 2016, I finally got Jason in to get a full physical. All was well at the actual appointment. The doctor said Jason seemed in good health and exercised as he should, etc. He sent him down for some regular blood work to get levels to base off of since Jason hadn't been in for years.
Sad news once we got those test results. His glucose was majorly high, likely because of diabetes. He does have a family history and was overweight many years before. It was from that point forward that he was listed as a type 2 diabetic.
I was utterly devastated. Feeling like our life was going to have to completely change and I was going to lose him. Crying for days in complete and utter fear because, hello, it's how I am.
Happily, that devastation needn't have been felt. Below, you'll find some of the steps we've taken to keep Jason's type 2 diabetes under control and it's nothing drastic.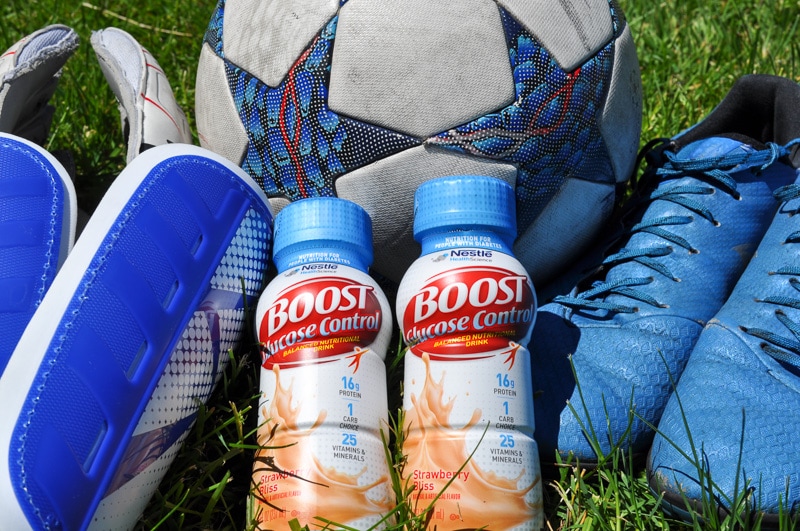 Ways to Help Conquer Life When Having Type 2 Diabetes
Get Moving
Move that body. It doesn't have to be anything drastic. Simple walks after eating dinner help greatly. For Jason though, he kept playing indoor soccer and did massive amounts of walking at work like normal. The whole "get moving" thing wasn't an issue for him, as he was already doing it.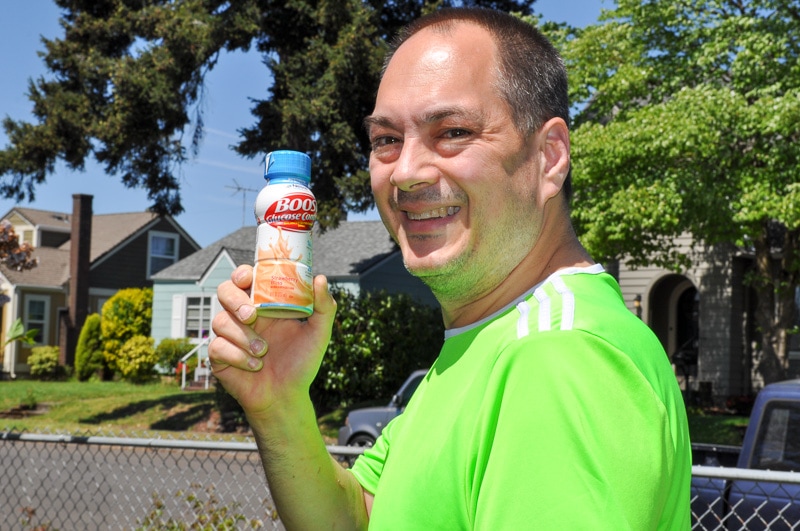 Jason plays indoor soccer up to 3 times a week and at least 4 games a week; depending if he does any subbing, it can be more. Because he plays so much, we have to watch his water and food intake to make sure his blood sugar levels are staying within his normal range.
Eat Right
There is nothing really off limits when you have type 2 diabetes. Which is the nice thing that I didn't realize when Jason was first diagnosed. It's just about finding the right amount and balance of carb and non-carb foods.
We do tend to look for lower carb foods and do a lower carb food diet. Not always following it but doing our best to eat healthy and wholesome. Making sure that he is getting loads of fiber into his diet to help balance out the carbs he does eat.
Drink BOOST Glucose Control®
With Jason playing indoor soccer, he is often starving after playing—even if we were able to have dinner beforehand. Which is why the BOOST Glucose Control® drinks have been so helpful. We've been trying to find that right "snack" after playing, sometimes finding the right thing and other times not. So far, these BOOST Glucose Control® Nutritional Drinks have been the ticket.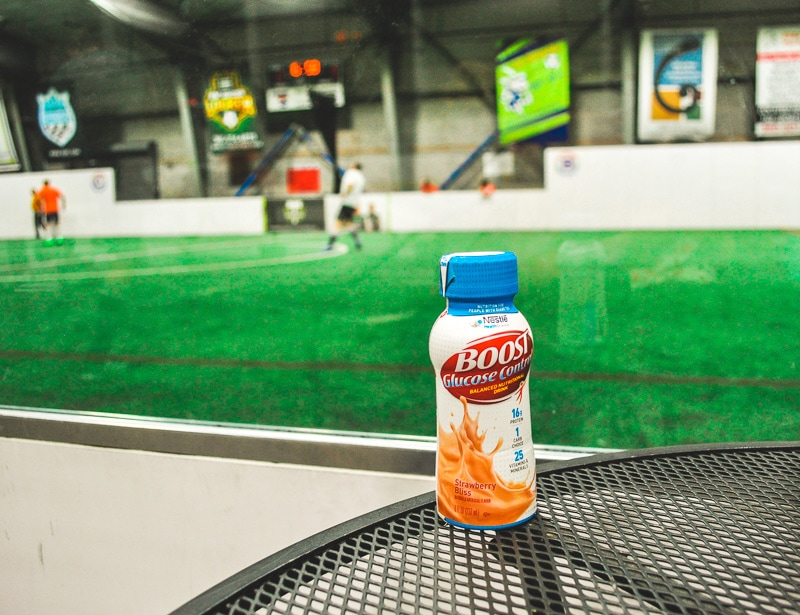 These drinks have a unique blend of protein, fat, and carbs to help manage blood sugar levels as part of a balanced diet while also being clinically shown to help manage blood sugars levels vs. a standard nutritional drink in people with type 2 diabetes. Most importantly, it is backed by a *great taste guarantee!
Coming in three different flavor varieties—strawberry, chocolate, and vanilla—there is sure to be a flavor you love. Or maybe you'll love them all like Jason has and be able to mix and match with your moods.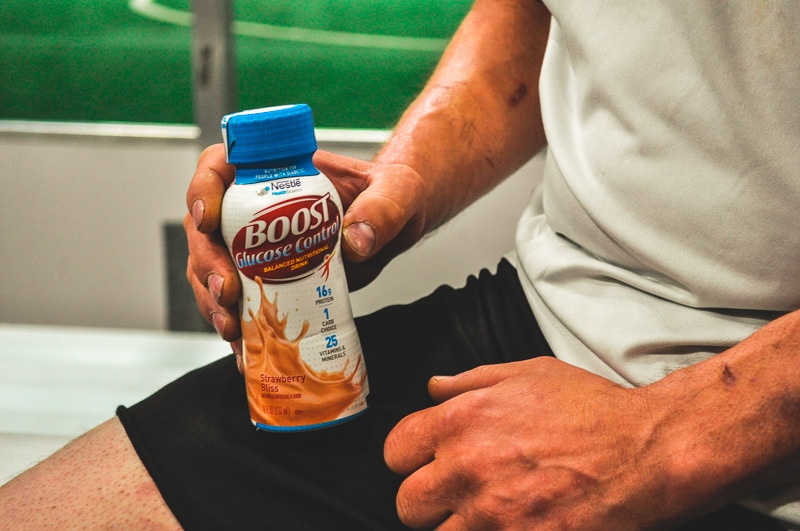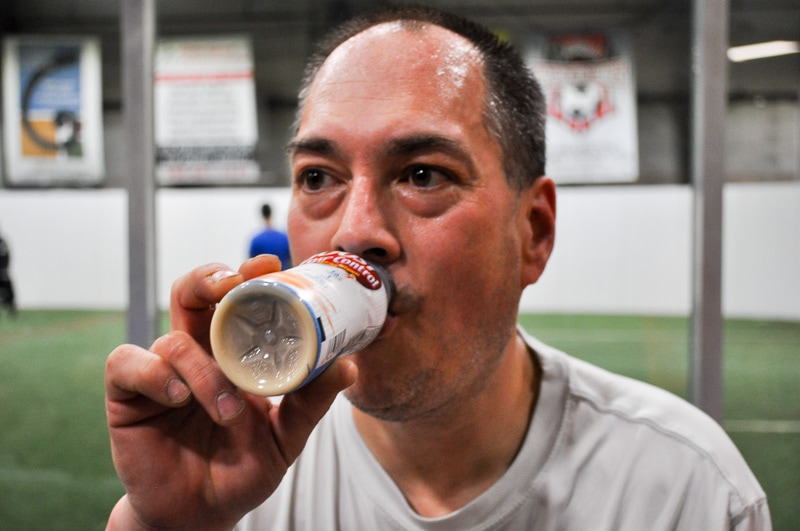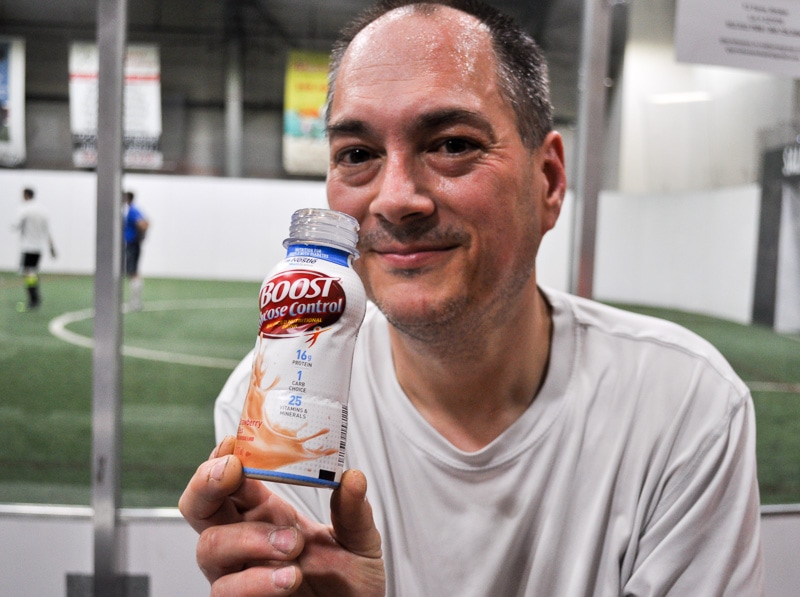 Find the Nestlé BOOST Glucose Control® Nutritional Drink.
Being able to conquer life when having type 2 diabetes doesn't have to be scary or daunting when putting these tips into play. Breathe. You got this!
*The Great Taste Guarantee means if you don't like Boost, you can get your money back. Offer only applies to one (1) purchase of BOOST® Nutritional Drink 4-pack or 6-pack up to a maximum refund price of $11.99, excluding sales tax. All purchases must be made between January 1, 2019, and December 31, 2019, as shown on the original purchase receipt in order to qualify for a refund. Not valid with any coupons for free BOOST® products.