Recharged and revived. Feelings that come to mind after a vacation. Yet, I always feel so drained after. I need a week or two just to recharge myself and get back into life. Add in getting sick too, well, it's been hard. Which is why we are having back-to-back Catch the Moments without any blog posts between them. This 2019 Catch the Moment 365 Week 39 may be only six photos but I am okay with that.
Feeling exhausted the day after we arrived home, caused me to forget a photo. Then I was super sick, felt better, then the headache came back. It's been a rough week.
Here I am though with the week's photos and hopefully getting my butt back into working.
Won't you take a peek?
2019 Catch the Moment 365 Week 39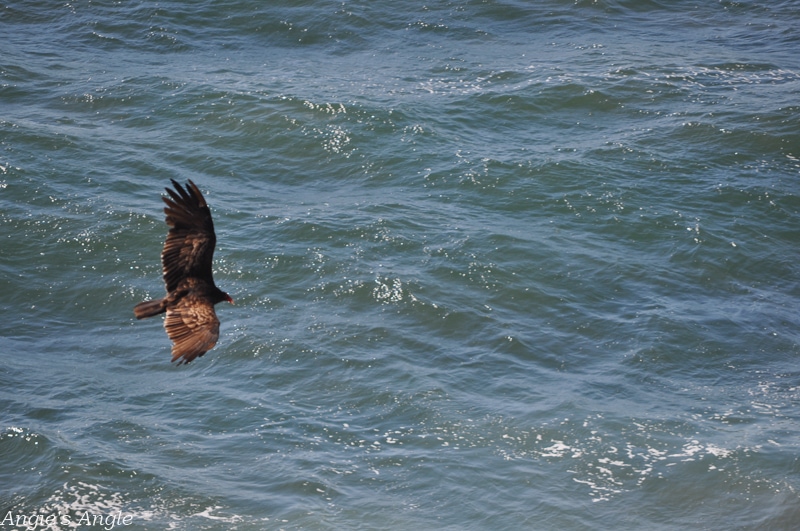 Day 267 – Tuesday, September 24th – My Birthday and another beautiful day on the coast. We explored near Newport today and Jason captured this amazing shot while we were exploring Devil's Punch Bowl area. I couldn't believe how clear and beautiful it was when I pulled it up on the computer. Zero edits on this one.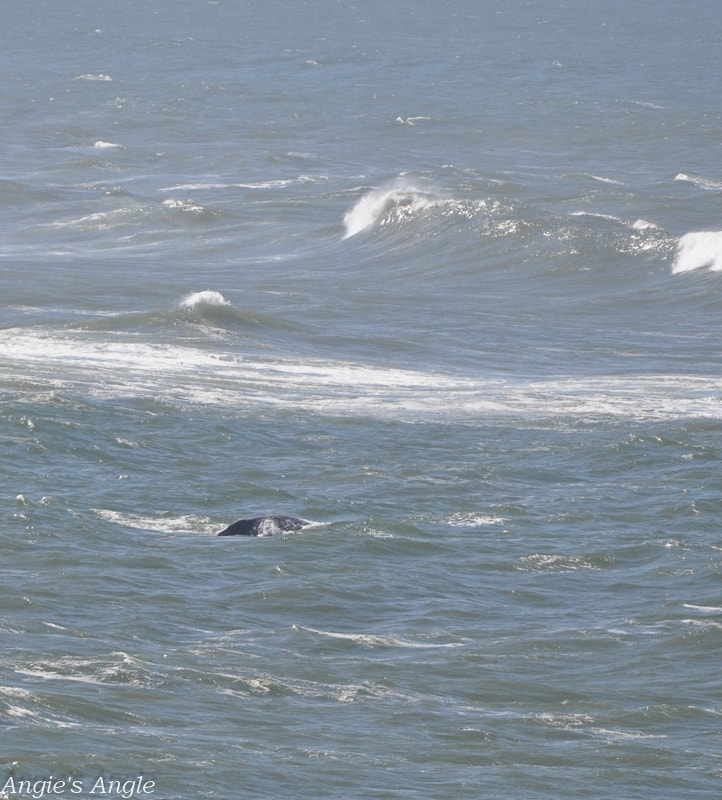 Day 268 – Wednesday, September 25th – Whale watching! See the whale? I told Jason that on our way home I wanted to head up to Depoe Bay before we did. Reasoning why I wanted to head there, that it's my favorite and I wanted to browse the shops and eat lunch. Instead, we spend the majority of the time whale watching. We saw glimpses of them greatly. Another sunny beautiful day but the wind wreaked havoc with my ears and left me not feeling well.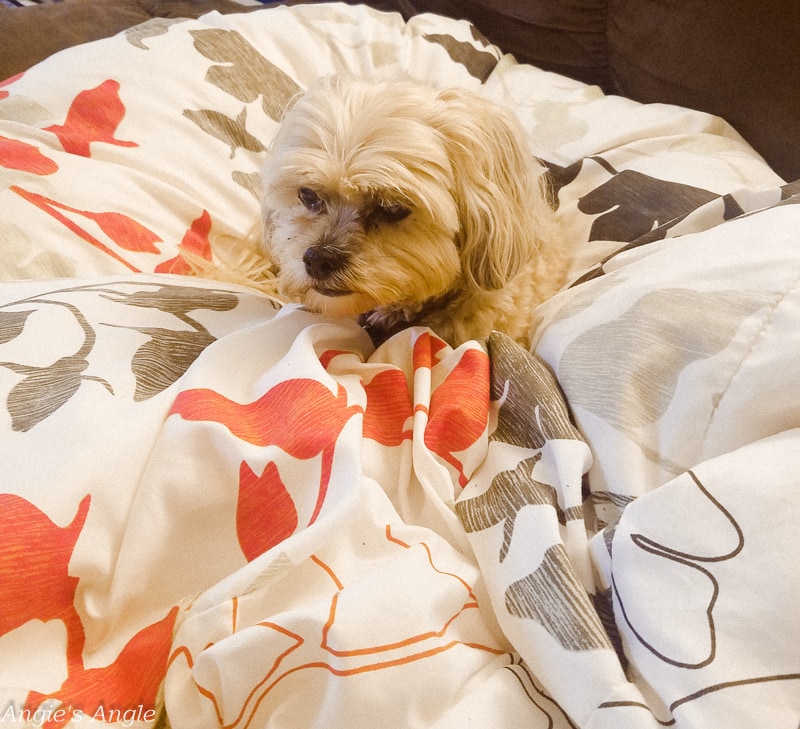 Day 270 – Friday, September 27th – So sick. I woke up with one of my headaches, which quickly progressed to throwing up and being weak. I was out for the count the whole day and turns out Jason also got sick. It was not a fun day. This cutie though, she laid in my pile of comforter for a few minutes but then went to the chair to let Mommy fully rest on the couch.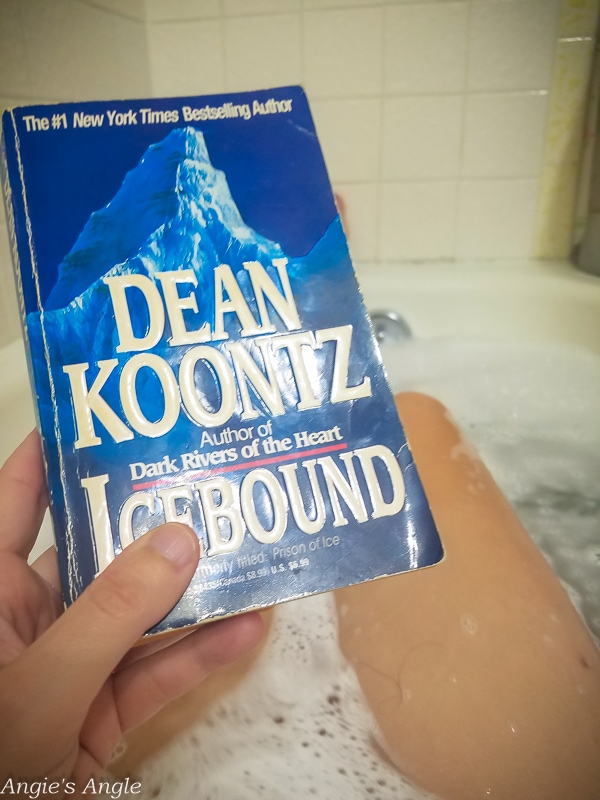 Day 271 – Saturday, September 28th – Feeling much better today. Please ignore that big long hair on my leg, it's driving me nuts each time I look at this photo. It was a busy day with getting the yard cleaned up for neighborhood clean up day and a Costco run. It was a good day with a lingering headache still.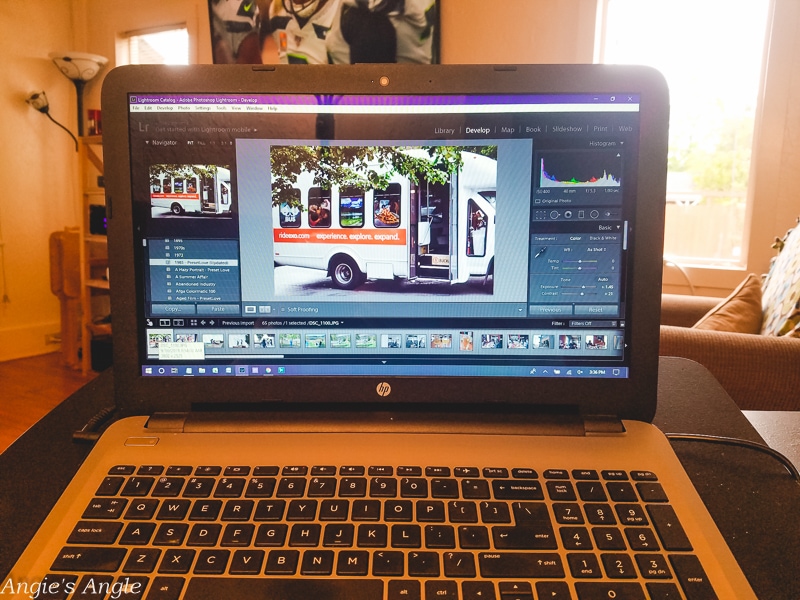 Day 272 – Sunday, September 29th – Working on this Sunday. Edited the photos for the Gorge Brewery Experience for a local Tuesday spotlight. Hopefully going live this Tuesday!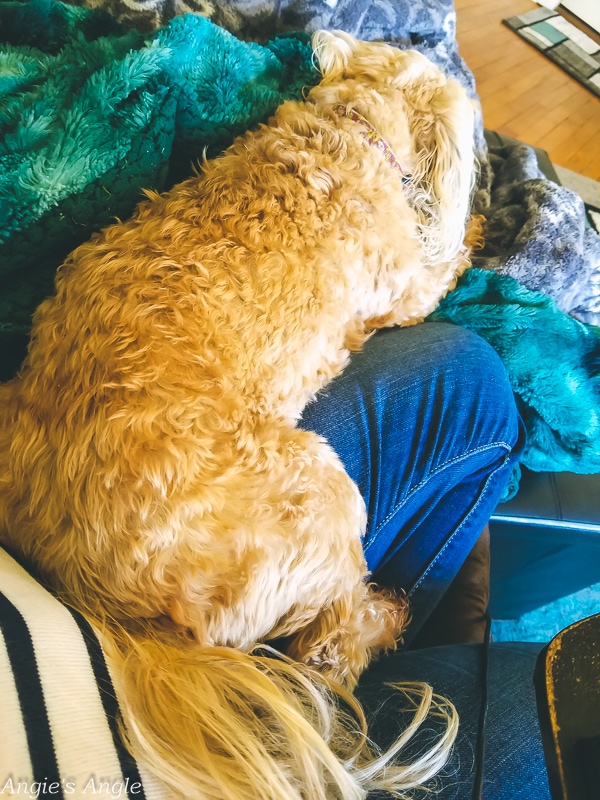 Day 273 – Monday, September 30th – Chilly morning cuddles before Debbie came to get me for our birthday tradition lunch and shopping.
How was your week?