I already had the pleasure to share with you delightful reasons to stay at Alsi Resort. Which is where we stayed for my 40th Birthday getaway. Today though, I am going to share how our lazy exploring for my 40th Birthday on the Oregon Coast went.
I bet you're a bit curious why I am calling it lazy exploring. As you read you'll probably get it. Planning is my jam but when it comes to the actual trip, I mostly just say whatever and see what happens.
Our trip to the Oregon Coast for my 40th birthday was basically just that, let's see what happens.
Care to see what DID happen?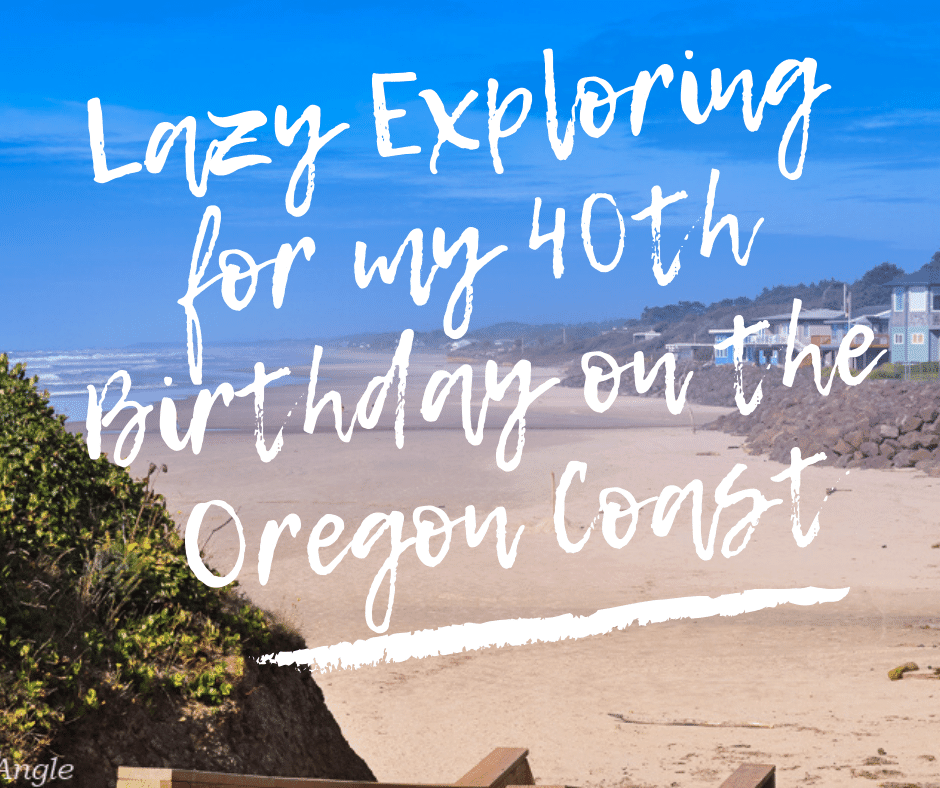 Lazy Exploring for my 40th Birthday on the Oregon Coast
This trip for my 40th birthday was four days and three nights. Which makes you think you have time to do things and yet relax too. Relaxing and stuff did happen it just feels like nothing actually did happen? It's a weird feeling. Like we should have done more, I guess?
Sunday, September 22nd
Where our story starts. Arriving late afternoon to Alsi Resort in Waldport, we settled into our room and relaxed some. Browsing to see what was to eat around the area and what we'd like to try out. Landing a few different times on the Hilltop Cafe Bistro right there in Waldport. Everything we read about it was raving about this place and finally decided that was where we'd be going for dinner.
And I am so happy we did. The place was hands down amazing. It's a small little place and for a Sunday late evening just after the summer season, you wouldn't expect it to be very busy. Yet, it was so busy with only one gal working and one to two cooks. Even then we never once felt ignored or unwelcome. It was the BEST food and amazing service. Our new favorite place on the Oregon coast without a question.
Just look at our food. I had the chicken cordon bleu with green beans and rice pilaf. Jason had a reuben with a side coleslaw that tasted like nothing we've tried before. Delicious!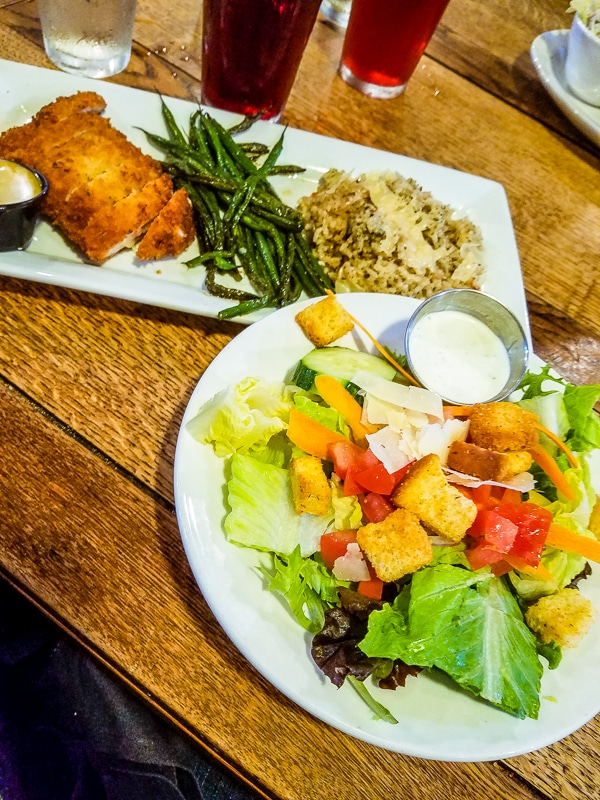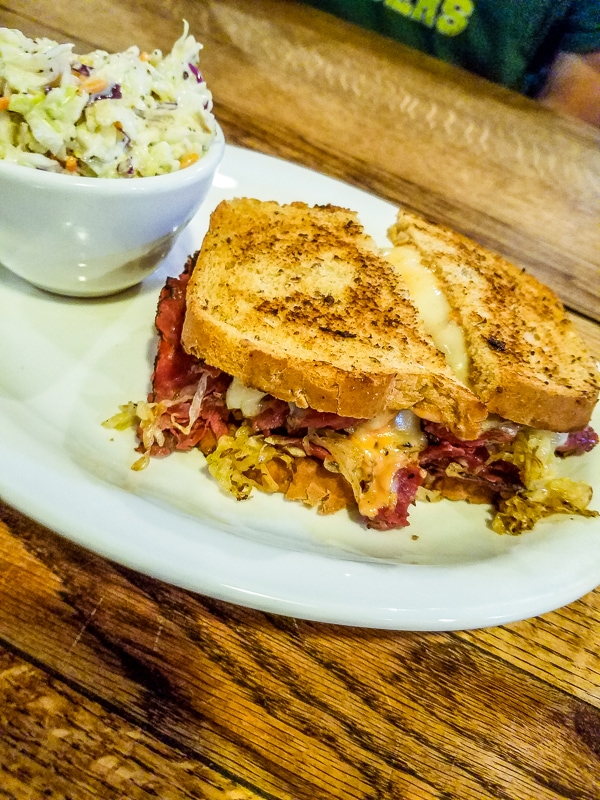 After eating we headed back to Alsi and just settled in for the evening. Nothing really special this night besides the yummy dinner.
Monday, September 23rd
Waking up with the view of the Alsea Bay Bridge was one of my favorite things to wake up to. It's how I gauged the weather and it was so pretty. I got a few things done on the computer for work before I got ready for the day.
A little past lunchtime we finally left Alsi Resort to find our adventure for the day and boy was Roxy ready to seek it out. She was thinking we took way to long to get moving.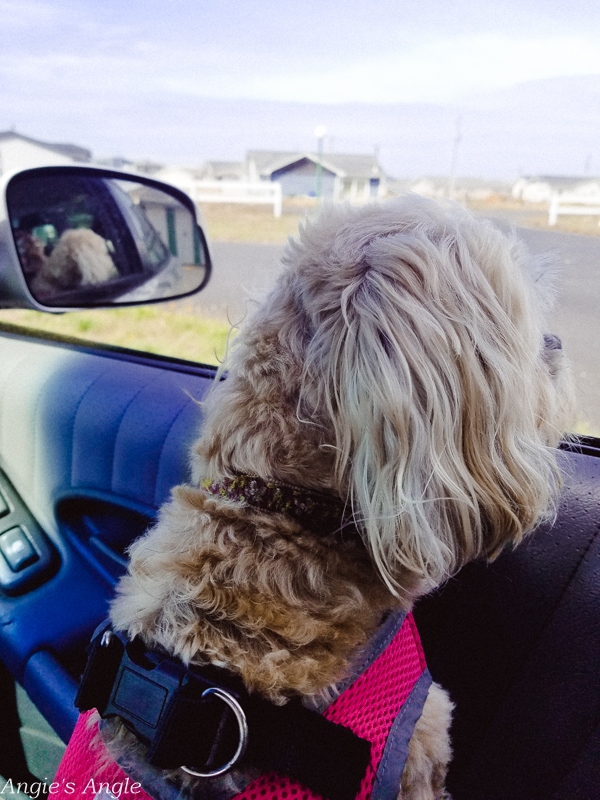 Driving around Waldport some as we looked for somewhere to eat and not finding anything grabbing our attention. We decided to head down to Yachats to find lunch and explore there for the day.
Landing at Yachats Brewing for a bite to eat before figuring out where else we'd go for the rest of the afternoon. We had a tasty enough meal but somewhat expensive for lunch and what we had. But we were able to sit outside with Roxy and the weather was beautiful, so that was a win.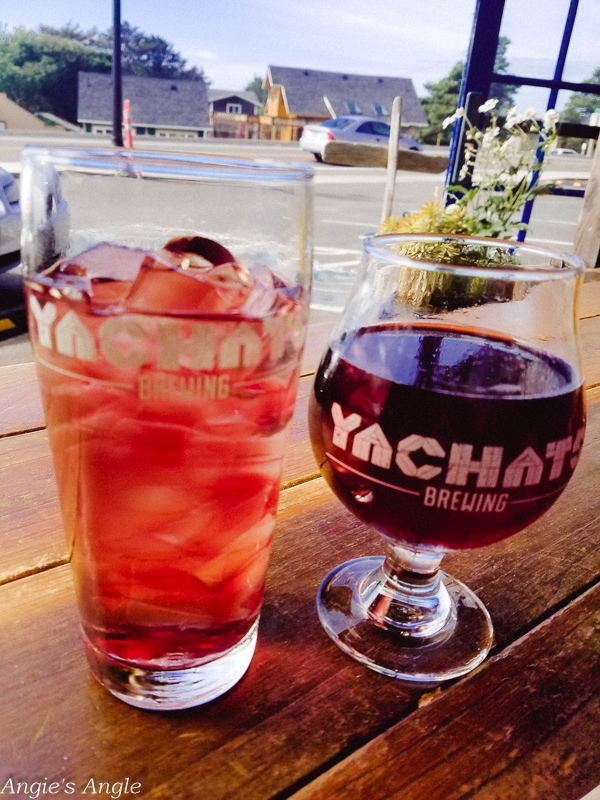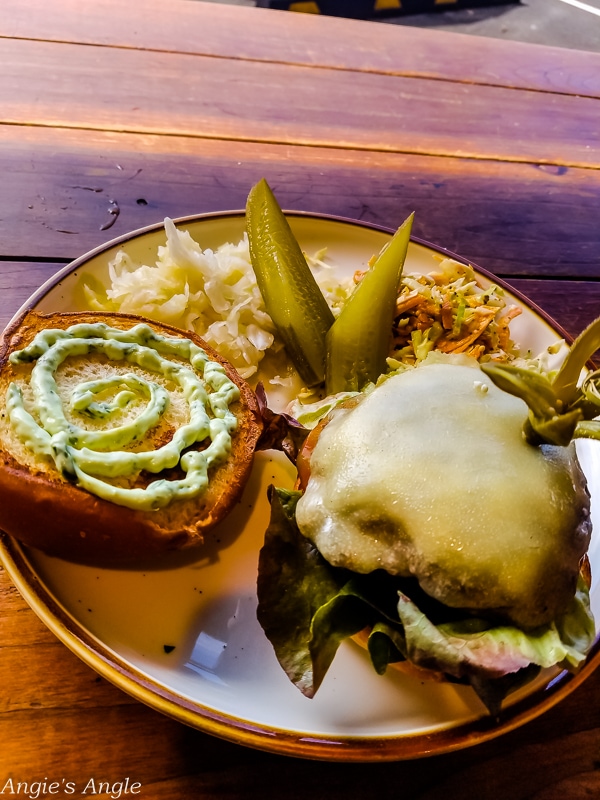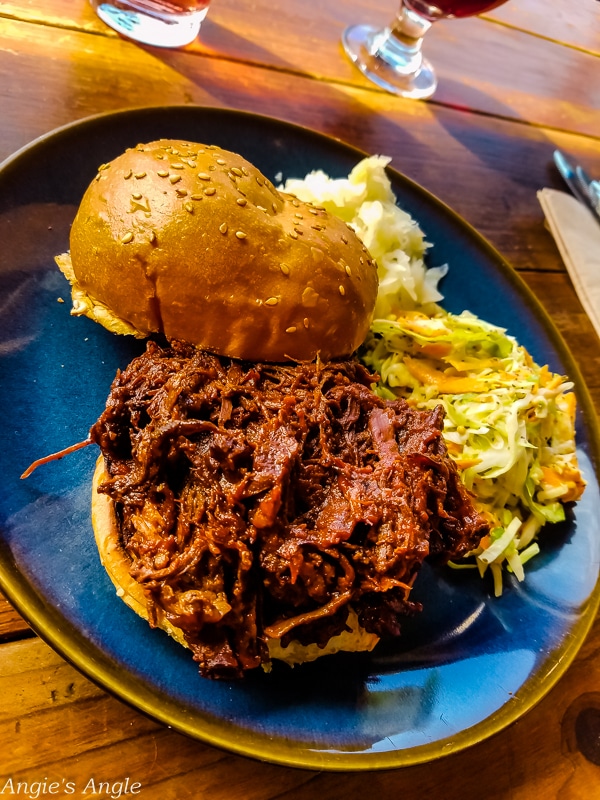 After we enjoyed our meal, we wandered along the walking coastline around Yachats. Enjoy the beautiful day and just absorbing the sea air. We seriously couldn't ask for better weather.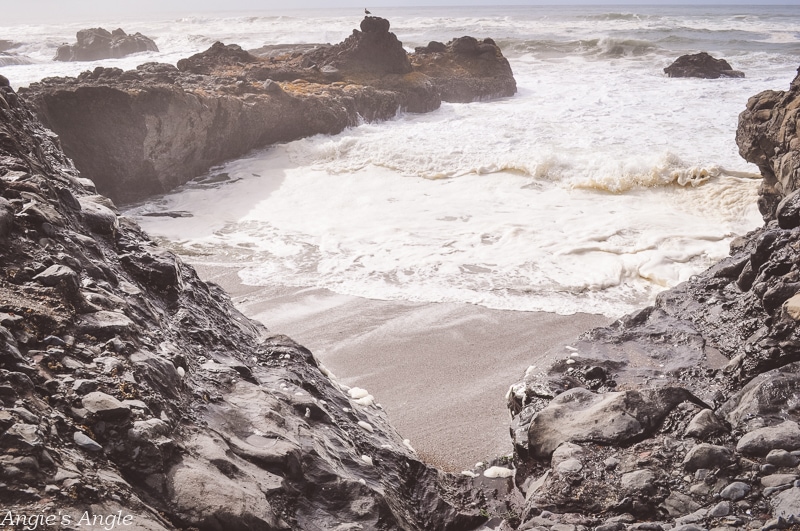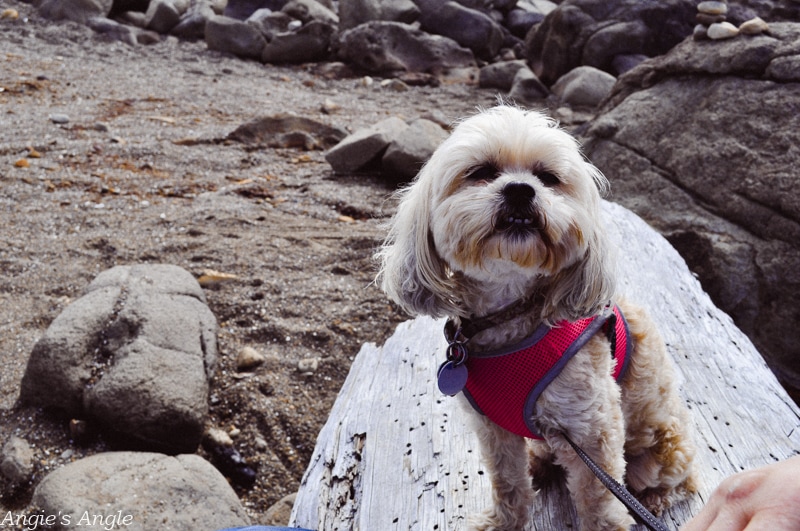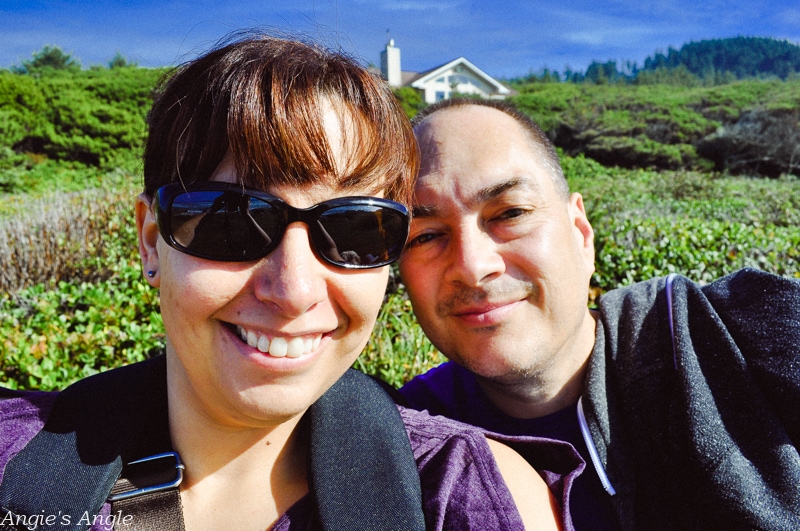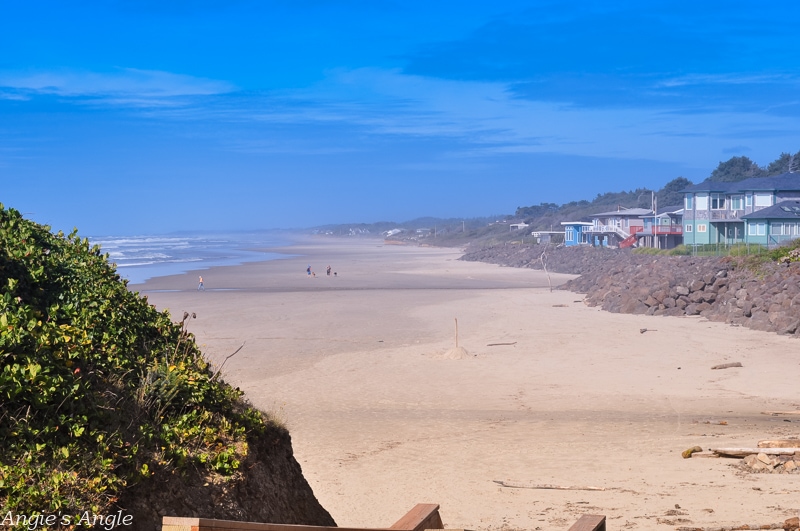 After our full walks and enjoyment, we made our way back to Alsi and ended up just ordering a pizza to pick up. Enjoying it in the room while Roxy played, Jason and I played a round of Skip-bo, and watched the series premiere of The Voice.
Tuesday, September 24th
It's my Birthday! It's my Birthday! Waking up on my birthday morning much like the previous morning. A little taking in the sight and getting some work done before getting myself ready for the day.
Today was a little different though I knew I wanted to head up towards Newport for the day. For one to get my free birthday Starbucks drink and two I knew we were eating dinner this night at Georgie's.
But before we made our way north for the day, we made our back over to the Hilltop Cafe Bistro for some lunch this time. And again, we were completely impressed. So yummy!
Up North we headed over lunch, grabbing my Starbucks first and then making our way to Devil's Punch Bowl.
Devil's Punch Bowl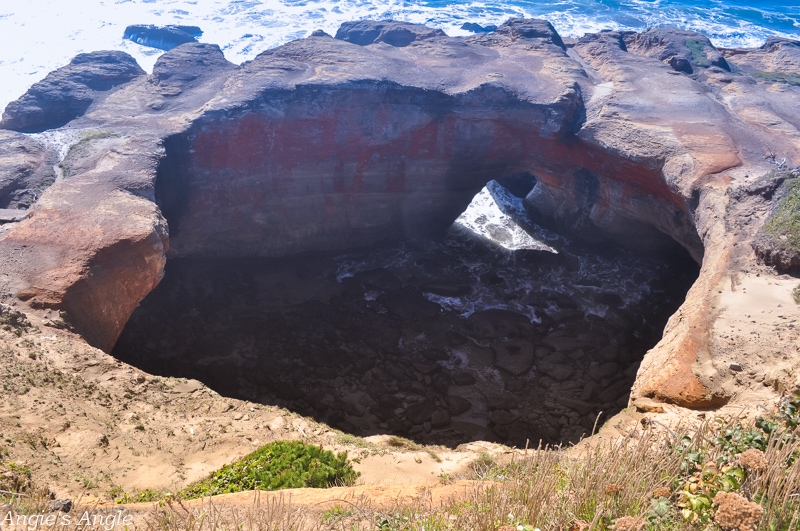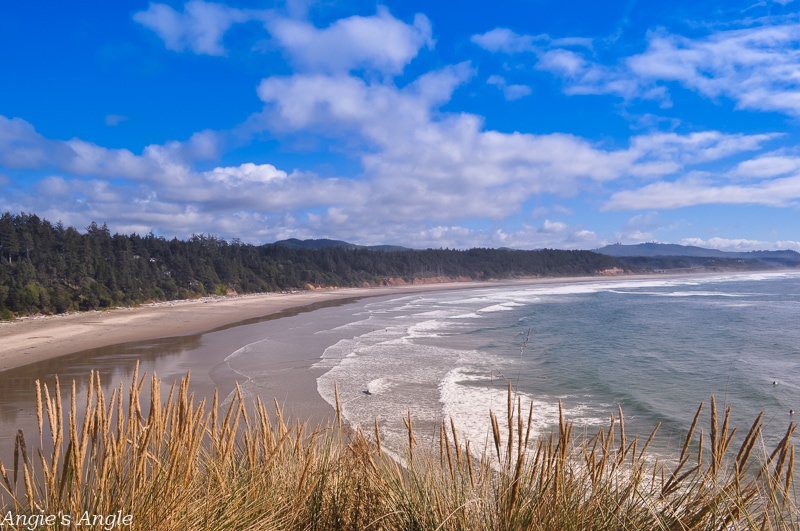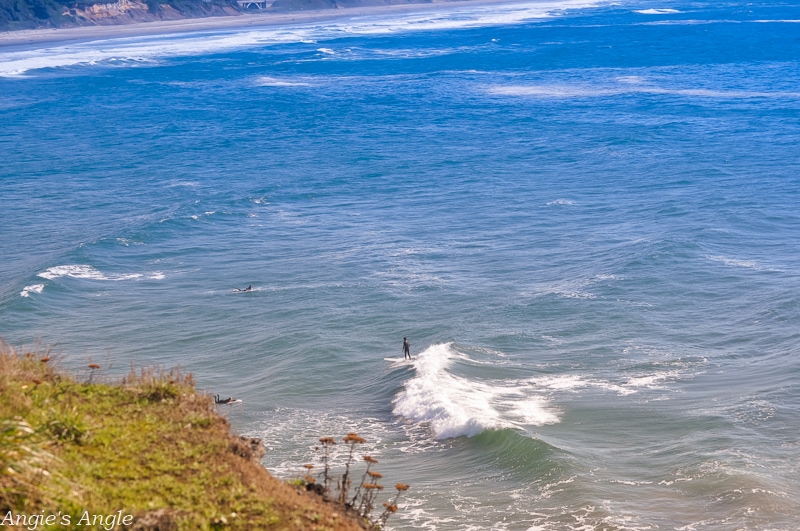 Such a pretty area and very popular with surfers. We were able to capture one up on a slight wave. And we got this shot of this beautiful big bird floating in perfect capture.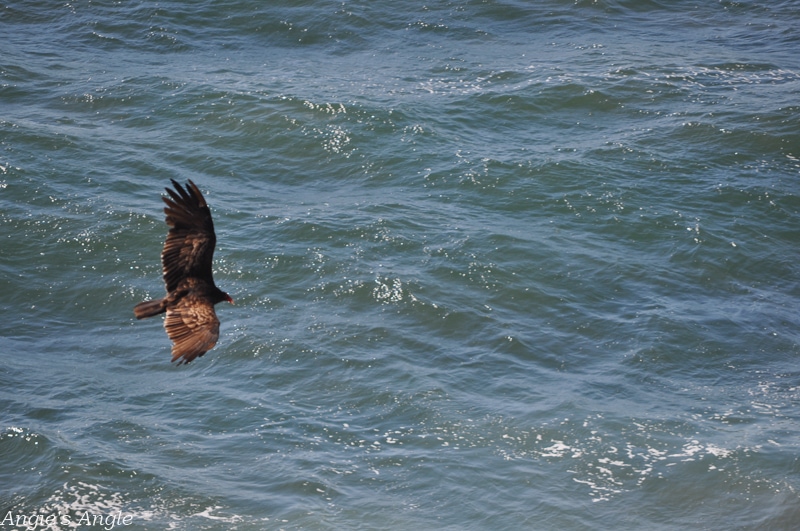 Newport Historic Bayfront
After leaving Devil's Punch Bowl, we made our way down to the historic bayfront of Newport. I wanted to see if there were any shops open, take in the air down there, and see the seals. Sadly, no shops were open. It was late afternoon on a Tuesday offseason. But we did get to see big boats, the seals, and a huge anchor.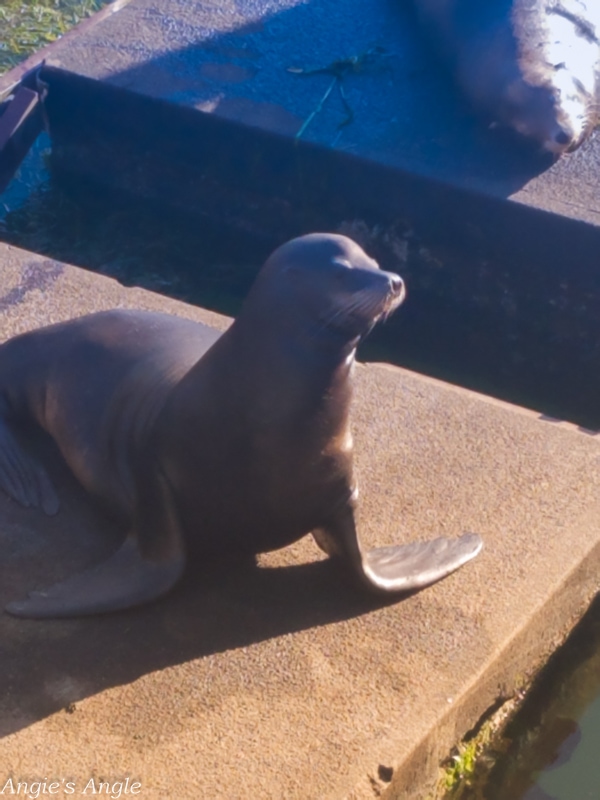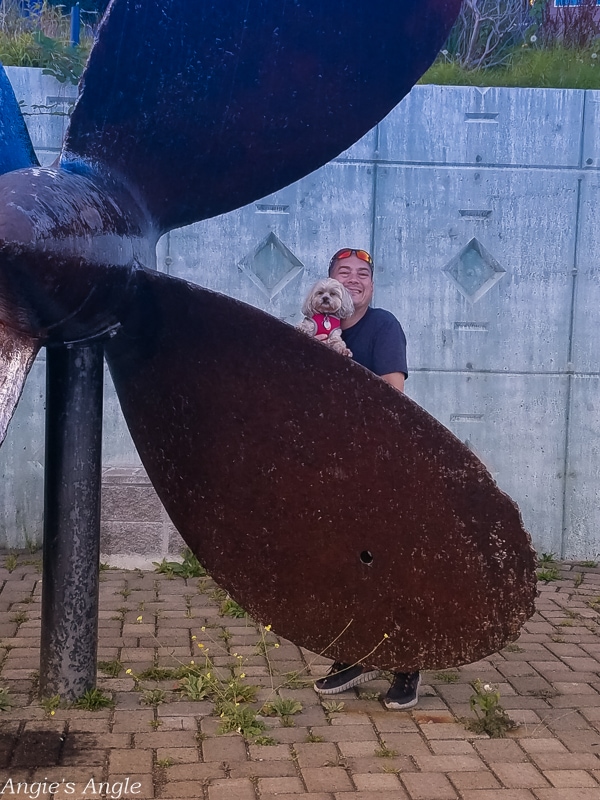 Georgie's Beachside Grill
Georgie's has been one of our all-time favorites since we went to Hallmark Inn in Newport for our honeymoon. And popular it is, remember it was a Tuesday evening, yet there was an hour wait for us to even get seated. It was so busy.
It was dark by the time we sat, so we only saw boat lights out on the water. The food was tasty though and it was the perfect birthday dinner.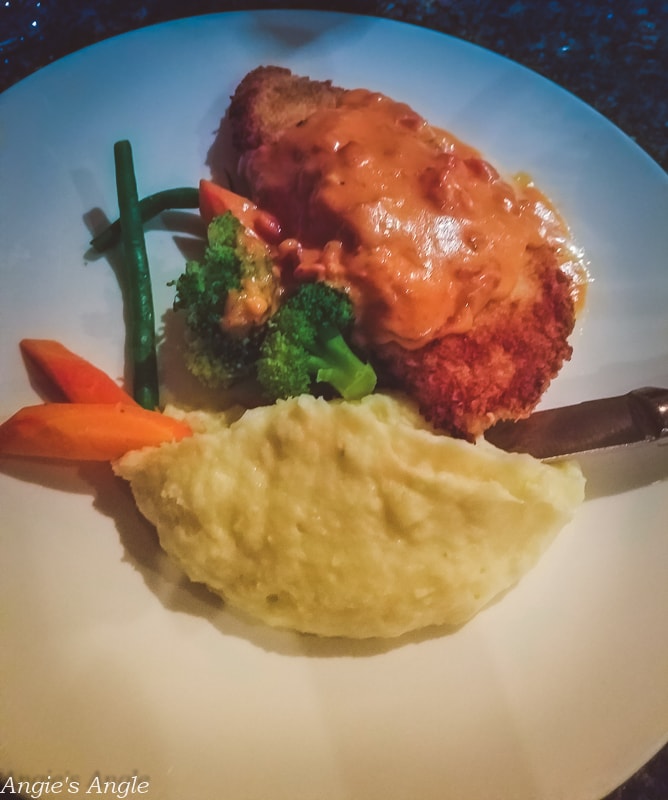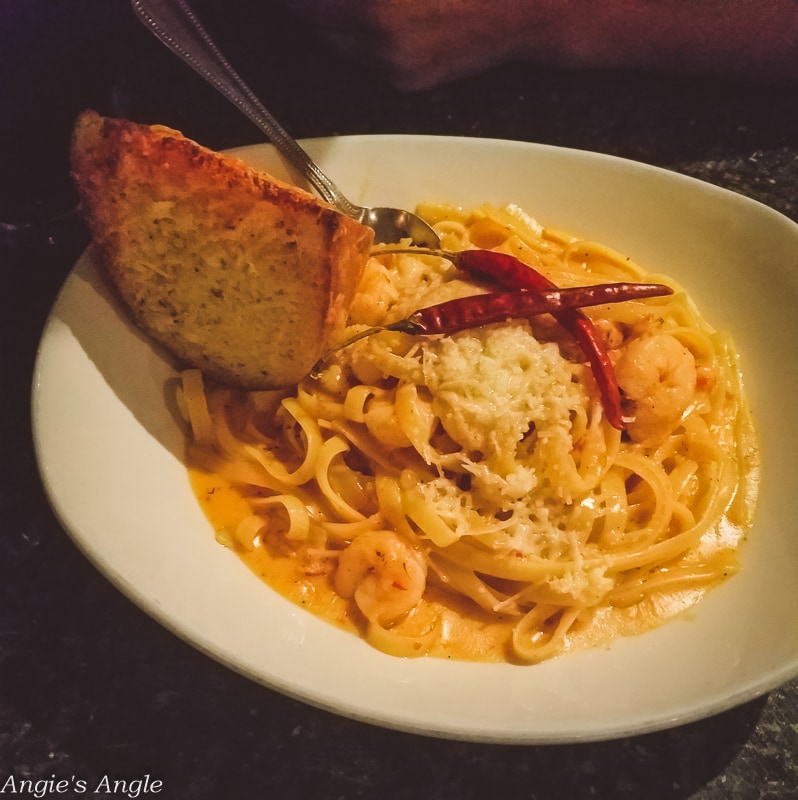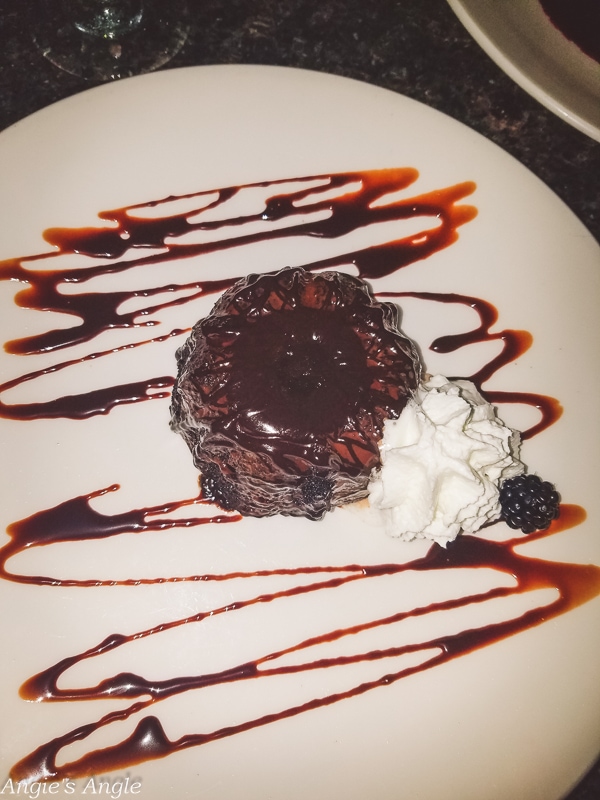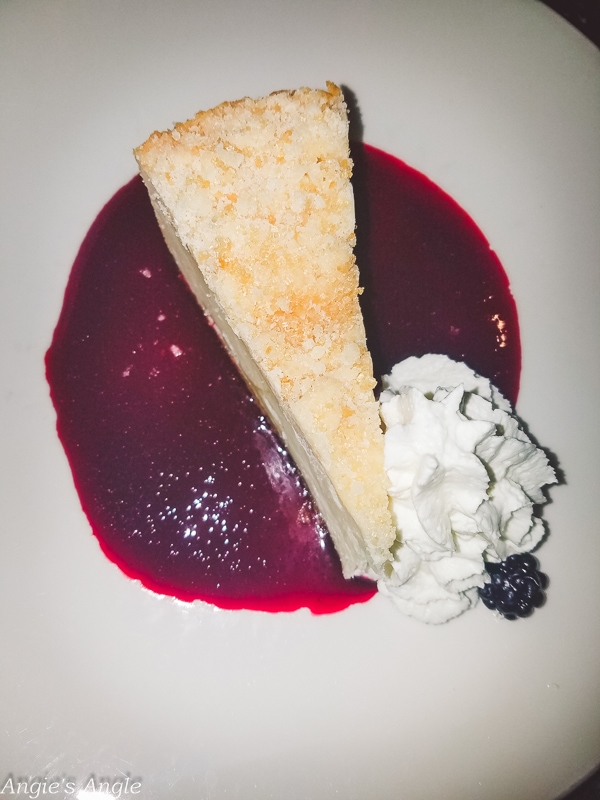 Our evening pretty much ends here, we did get some night shots of Alsea Bay Bridge and trees around the Alsi Resort.
Wednesday, September 25th
Time to check out of Alsi Resort and make our way home. Roxy was not ready to leave our adventures. She said she wanted to explore more. Which is always her way.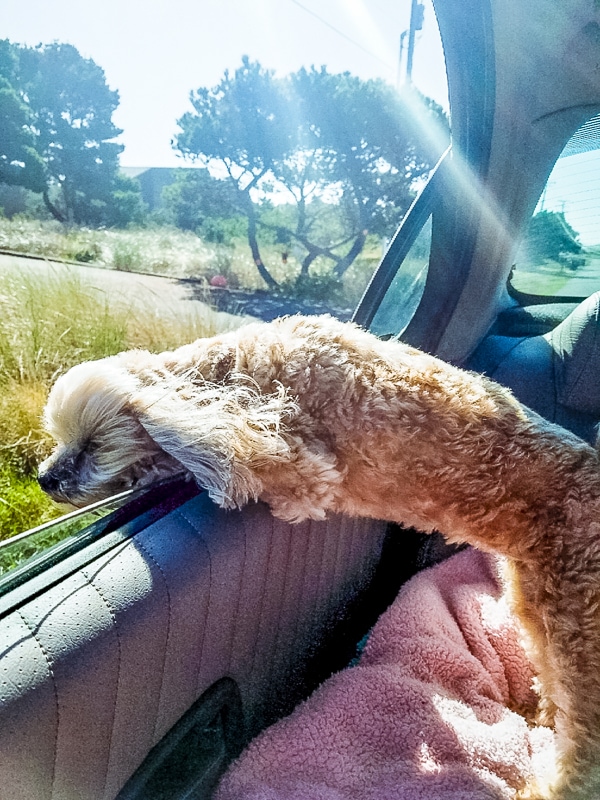 I knew I wanted to stop in Depoe Bay on the way home too. It's one of my favorite little towns and was hoping to peek in some shops and eat lunch there.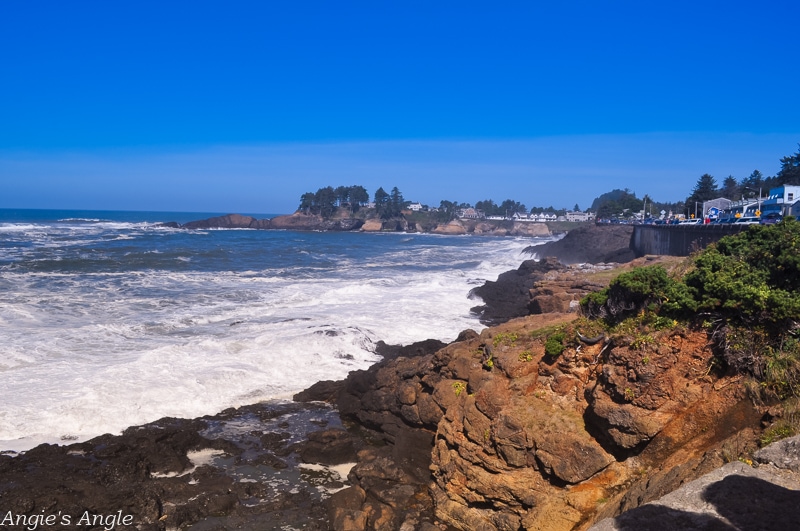 Instead, we spent most of the time there whale watching. There were several right in front of the whale watching area. Which is right off Hwy 101. And we were able to kind of capture them, just little peeks. Exciting though.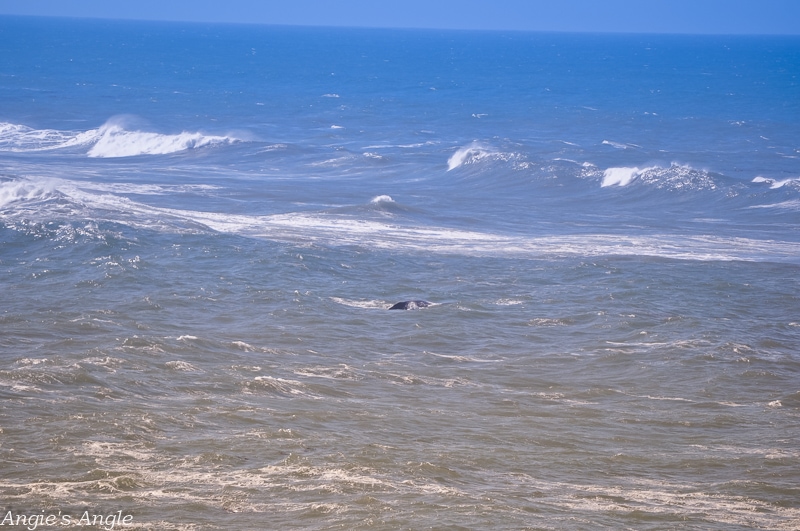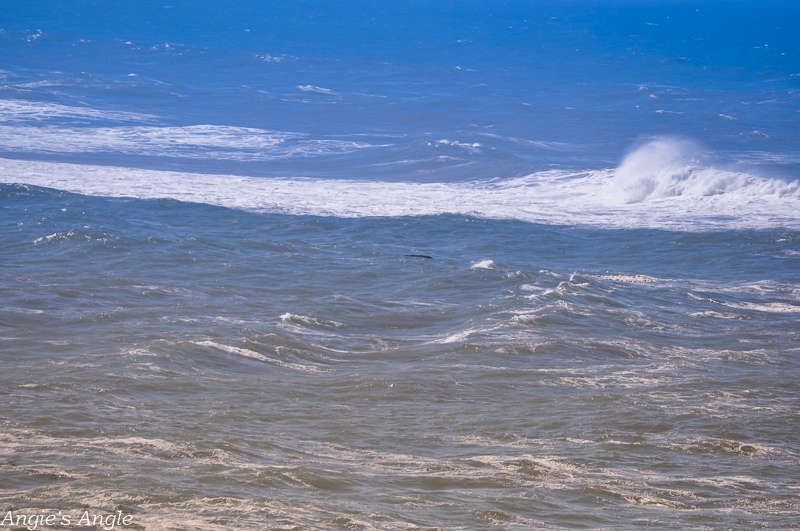 While it was still super sunny and warm, the wind was bothering my ears and making them ache. Which was the downside of whale watching.
We looked into the shops a bit but was having a hard time trying to decide what to do eat since it was so warm we couldn't leave Roxy in the car as we'd normally do. End up ordering a place to-go and eating in the whale watching area, worked out perfectly. Just not how I imagined it would.
That is the downfall, really the only one, of traveling with dogs. If the weather is too hot or rarely too cold, you can't do as many things as you'd like to because you have nowhere to put your baby. This was one of those vacations. Which is why I couldn't do the aquarium or museums. Which I love. But I know how much she loves traveling and exploring and us with her. There was no question we wouldn't go without her along.
There was our lazy exploring for my 40th Birthday. Understand now why I said lazy? And part of that lazy was just it was too darn nice and warm. So do what we could do with the little one.
Do you have any questions about the area we explored? I'd love to try and answer them.