Somehow I missed the last day of this 2019 Catch the Moment 365 Week 44. I finished scheduling out my Instagram for the next couple of weeks with the prompts I had. I took my bath and shower and somehow completely forgot to take a photo for the day. Ooops.
I do at least have six of the seven days to share with you all and to me, that is always a win.
The post below may contain affiliate links. Buying through provided links may provide me with a kickback for you doing so, at no extra cost to you.
Doggy cuddles, sneak peeks of upcoming posts, and jigsaw puzzles are the themes of the week.
2019 Catch the Moment 365 Week 44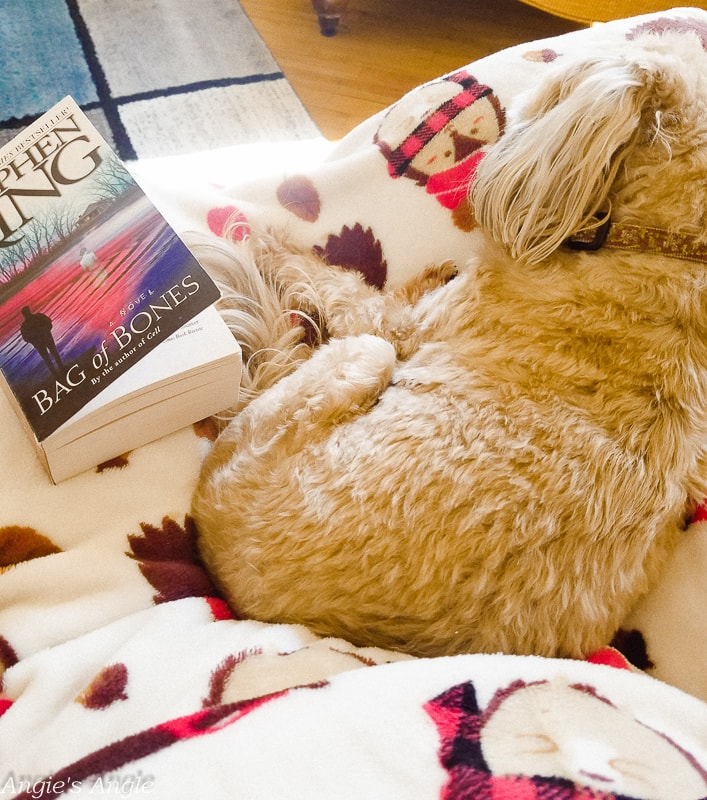 Day 302 – Tuesday, October 29th – Just your average cool morning cuddles. A girl, her book, her dog, and her coffee (not pictured). Bag of Bones by Stephen King – still same book from last week but almost done and still SO good.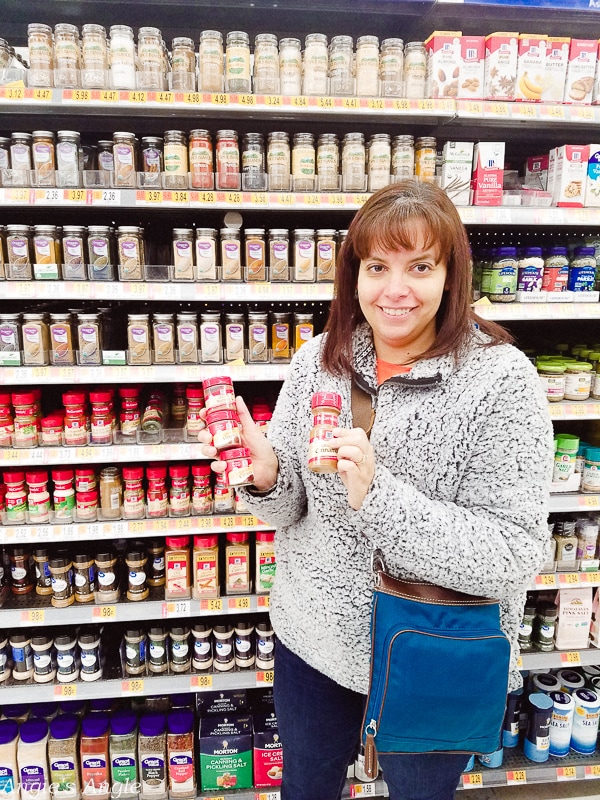 Day 303 – Wednesday, October 30th – Just a little late-night Walmart shopping for an upcoming campaign.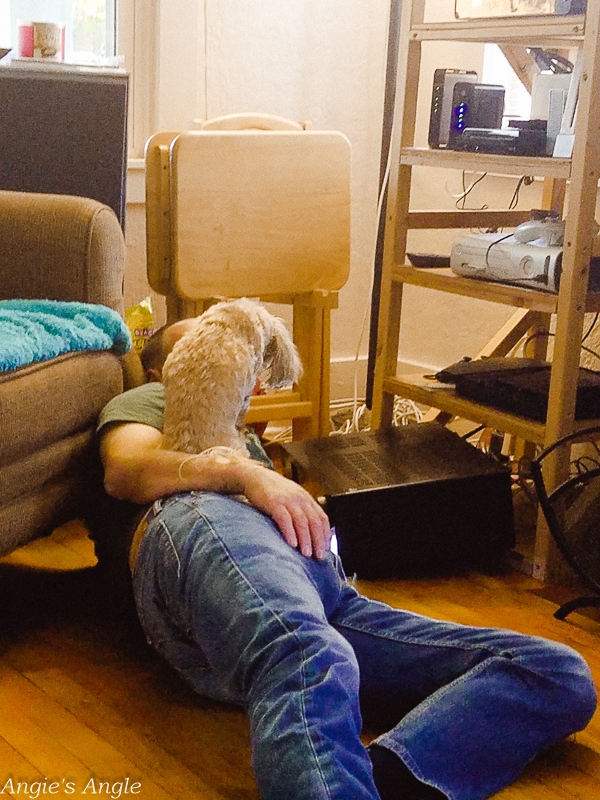 Day 304 – Thursday, October 31st – It was hilarious, Jason was down on the floor trying to get the stereo to hook up to Alexa. Roxy was curious about what was happening, so she crawled up his leg and side to get to his face.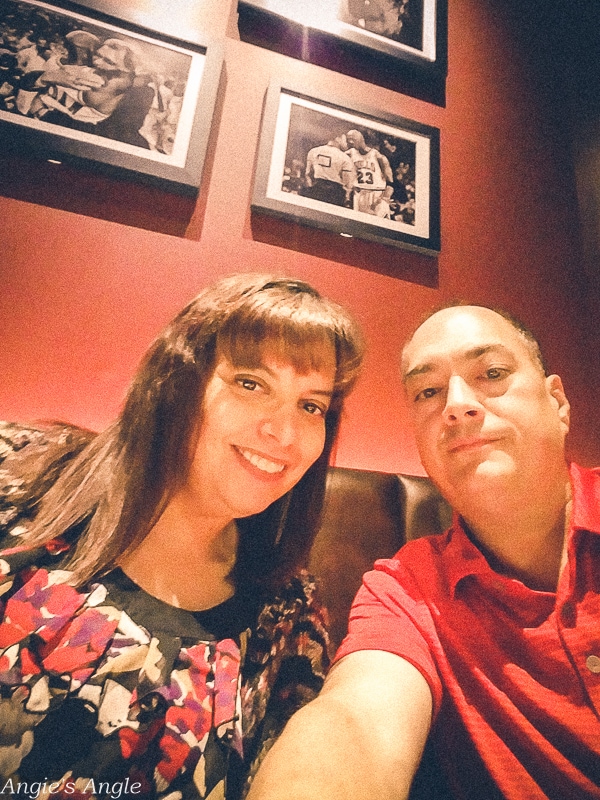 Day 305 – Friday, November 1st – My selfie camera was being weird and blurry, so Jason was testing to see if him cleaning the front made it less blurry. It did! I don't know what it is about that weird crimp in my hair there. It has been showing itself for months now and hadn't before, no matter how much I flat iron it.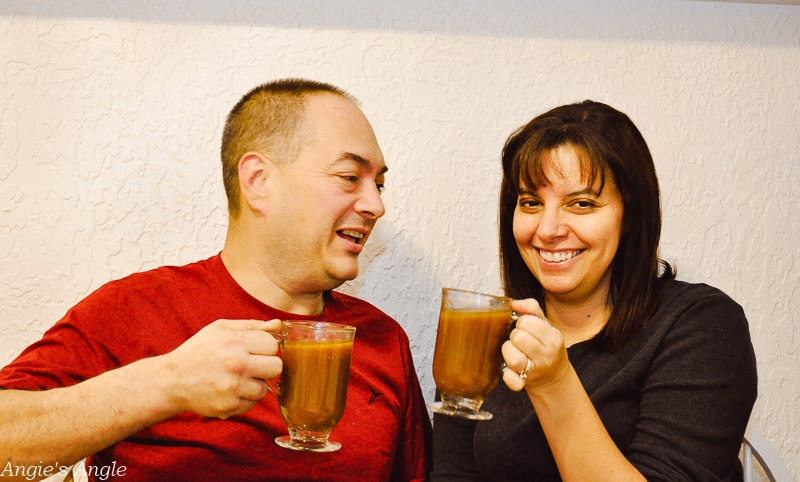 Day 306 – Saturday, November 2nd – Just a little outtake for an upcoming blog post.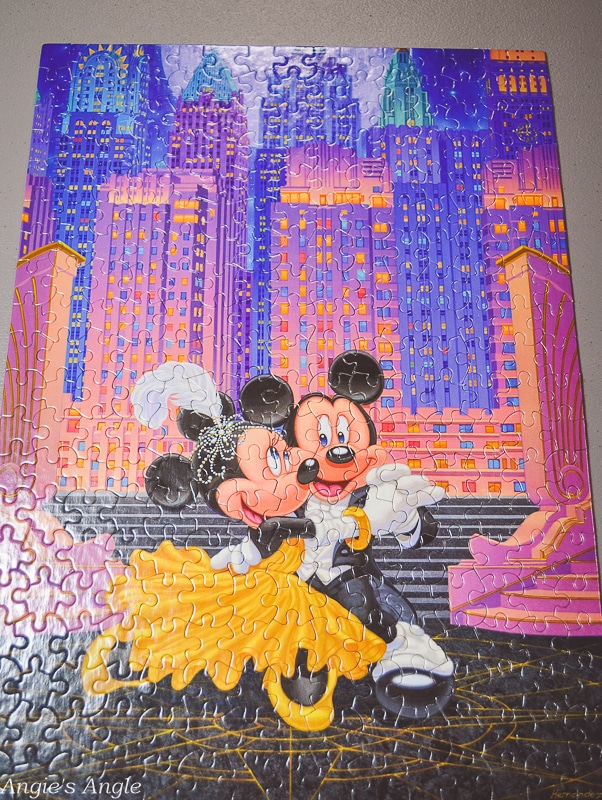 Day 307 – Sunday, November 3rd – Finished this little cutie in one evening! Part of the Ceaco Disney 5-in-1 jigsaw puzzle! This was the other 300 piece one.