It was no secret I was trying to figure out what we'd be doing for my 40th Birthday for months. The idea of Vegas was very real and could have happened but I decided in my gut it didn't feel right. So what was a girl to do? I didn't know. I kind of wanted to just stay home and do stuff around here and I kind of wanted to go on an adventure. Thankfully, over this year I started to form a friendship with Alsi Resort on Instagram and approached them to work together for my Birthday. We were delighted when they said yes and I am finally here giving you the delightful reasons to stay at Alsi Resort!
Our stay at Alsi Resort was sponsored. However, all thoughts and images are 100% my own.
Now, this is getting up a little later then I had hoped. For whatever reason, my body had decided to rebel against me since we got home. First I had a headache, which I think may have been one of my migraines that left me completely down and out for a full day. After that, I got this cold that is hanging on and not wanting to leave. Which has left me super duper tired and getting little done that I need to. Here we are though, slowly on the road to recovery, still tired but getting better and less so. Let's hope it vanishes itself soon though.
Let's head into the fun details on our time at Alsi Resort though. This will be part one of two of our little Birthday getaway. So get ready!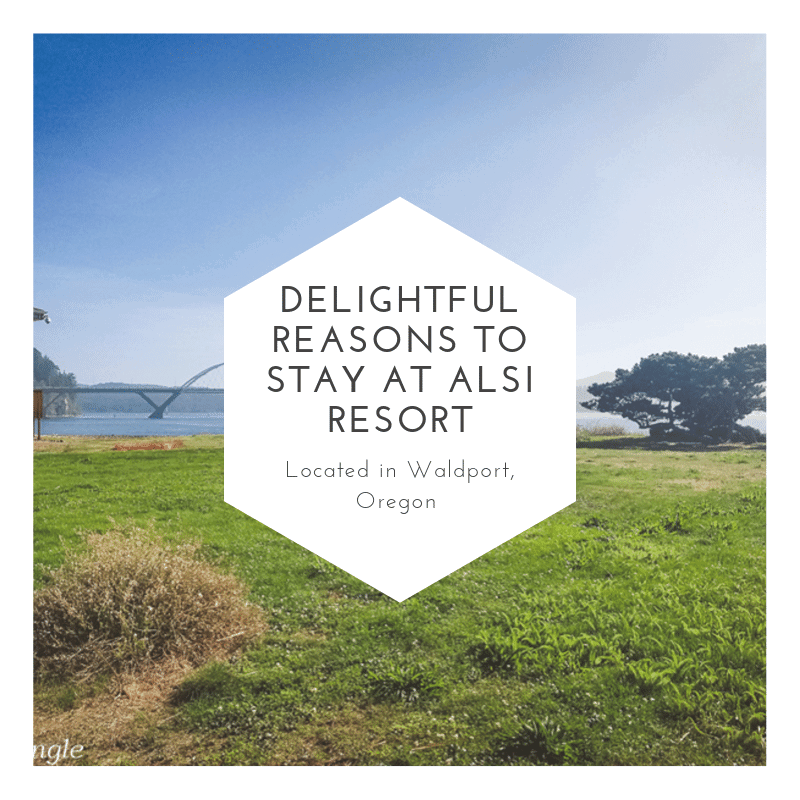 Delightful Reasons Will Make You Want to Stay at Alsi Resort
The mid-Oregon coast range if one of our favorite places to vacation to. We love that we can do day trips north or south to explore the Oregon coast with ease. Waldport was a teeny tiny spot we never really stopped at to explore before. Because of that, I was excited to stay there at Alsi Resort and really absorb the area.
A little secret, we enjoyed it so much!
Now for a small few of our own highlights on why we enjoyed our stay at Alsi Resort so much.
On Alsea Bay
Alsi Resort is nestled on this cute little island surround by Alsea Bay. The view from the resort is one for the books. And from our room on the bottom floor, I could see the ocean lapping into the bay just a tinge. And it was lovely. The view of Alsea Bay Bridge is also a highlight of the location. I loved looking out first thing in the morning to see what the weather was like and my eyes would also pull to the bridge to take it in first. Beautiful. I couldn't take enough photos. It was always changing too.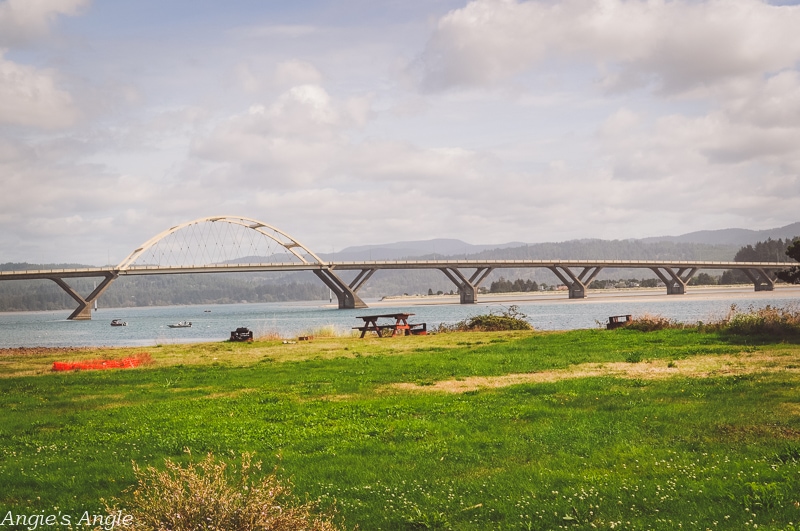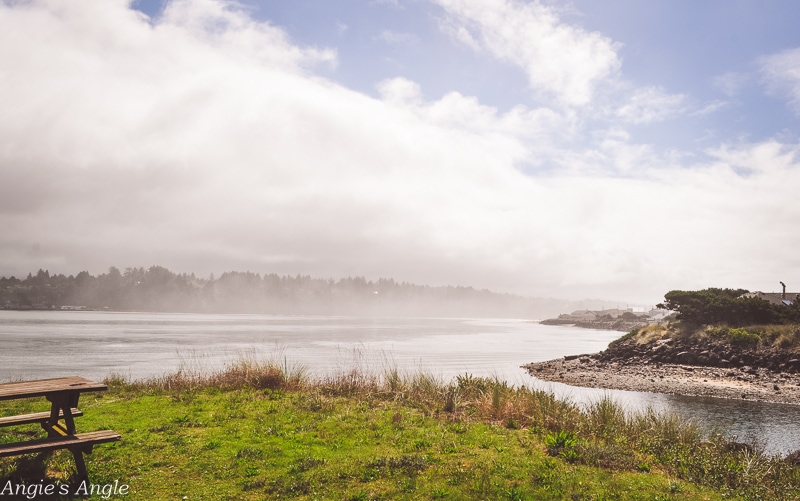 Pet-Friendly
Number one for us is this one. We hardly go anywhere without Roxy. She is the light of our lives and makes trips more enjoyable. Plus she loves traveling just as much as we do. There will be no leaving her home if we can help it.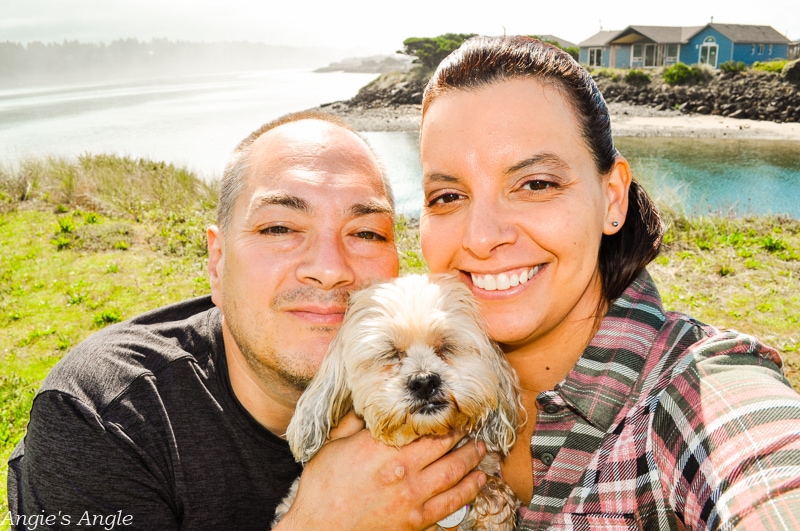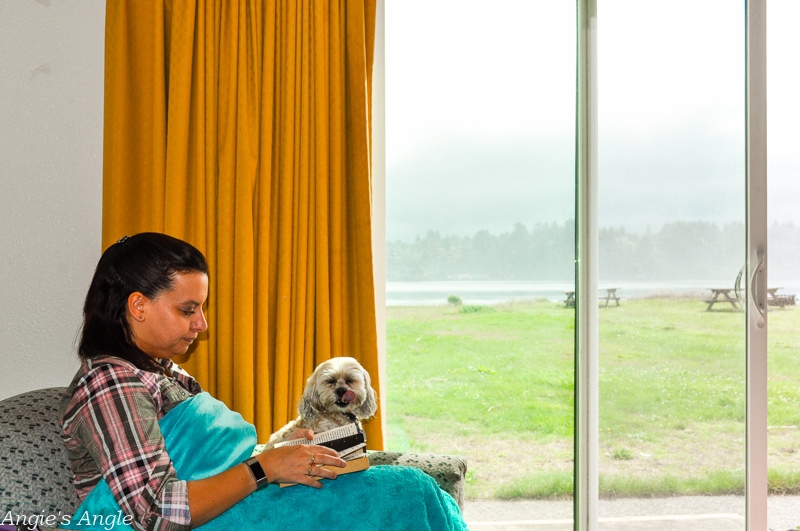 It does make it harder to do certain things, especially if the weather is nice like it was for our getaway. Still, though pet-friendly wins us over and Alsi Resort did just that. Look at Roxy playing happily in the room one evening. Take note of that fluffy soft carpet!
The full bottom right side is completely pet-friendly. And sweet dogs started to really appear the night before we left. Before that, it was pretty quiet around the parts & Roxy had the back pretty much all to herself. Quiet=another win!
Updated Rooms
They are taking pride in their rooms and slowly starting to upgrade them all to make them comfortable and inviting for all guests. Our room had a completely updated bathroom that was beautiful. The showerhead needed a little attention but still, it was nice and hot, which in itself was awesome for a hotel shower.
Take a nice look at this little room tour I took a video of before we "moved" in. Plus a peek at what our view was. Hands down, amazing!
The carpet has I mentioned above is completely new and so soft.
Comfortable and cozy is what comes to mind for these rooms right now.
I did bring my own comforter because I am weird about that.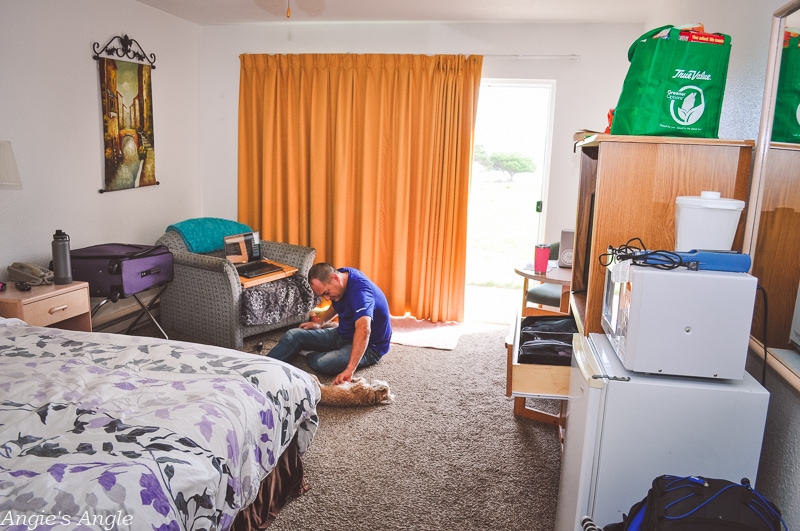 Mid-Oregon Coast
As mentioned, Alsi Resort is located in Waldport, Oregon which is the mid-Oregon Coast area. What makes this nice it's nestled right between Newport & Yachats. Which leads to amazing day trips with tons of things to do and see. Easy to travel around and yet make it back to your hotel for the evening to relax. In our eyes, the perfect location.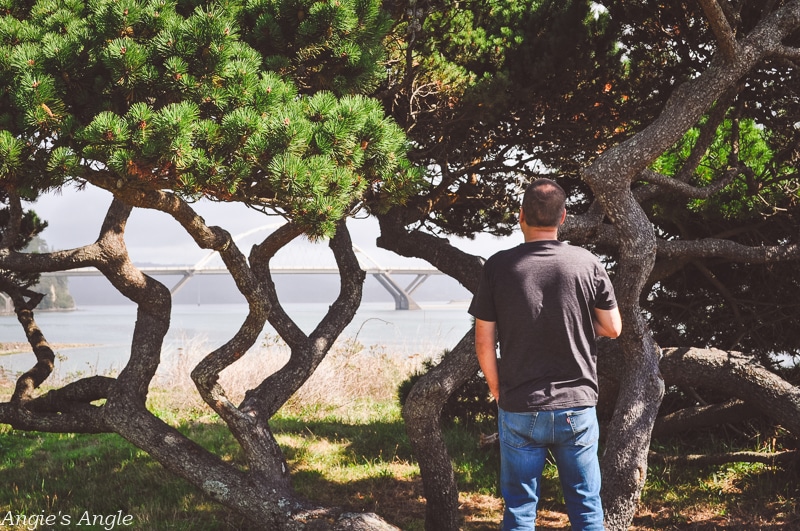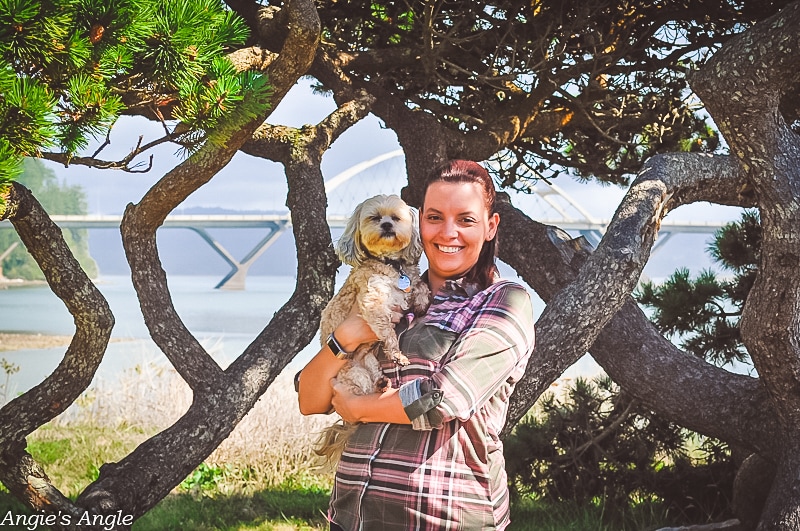 These are only a few of the reasons we enjoyed our little getaway for my 40th Birthday and our stay at Alsi Resort.
Take a peek at the little walkaround tour I did before we left and a little peek at the Waves Restaurant and Bar.
You may want to check out Alsi Resort for your next vacation. Stay tuned for part two of what we did while in the area!
Alsi Resort
902 NW Bayshore Dr.
Waldport, Oregon 97394
Facebook
Instagram