National Game and Puzzle Week couldn't have come at a better time. Which is probably why they did it the week before Thanksgiving. Just in time to enjoy the family game time during Thanksgiving and Christmas. Now on the fourth day of this week-long event, I am sharing our favorite games list.
The post below may contain affiliate links. Buying through provided links may provide me with a kickback for you doing so, at no extra cost to you.
I think it's safe to assume that most households have a few games that they always pull out to play. Everyone knows how to play, it's fun, and it's easy because you already know it. Right? So today I am going through and sharing our favorite game list and maybe you'll find a couple to add to yours!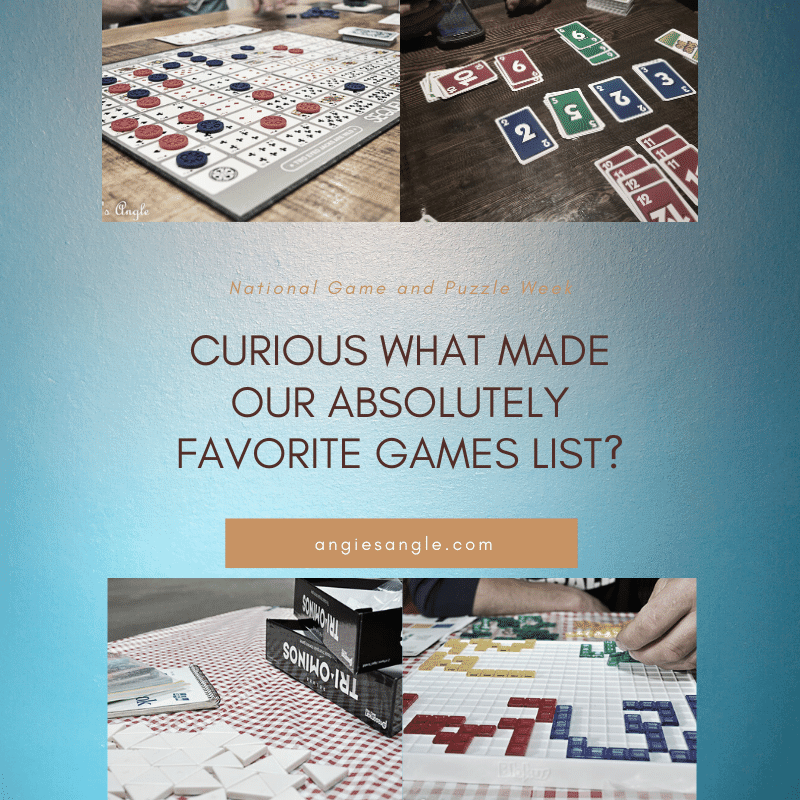 Curious What Made Our Absolutely Favorite Games List?
That's it for my go-to games. What is on your list of go-to favorite games list? I'd love to hear them. Who knows maybe they'll appear our next round-up!
Happy Gaming!