It's that time of year with this 2019 Catch the Moment 365 Week 49 to decide if I will keep doing this segment next year. I've been doing this for several years now but it doesn't seem to get much attention but it's my one constant always on the blog.
What do you all think? Keep my Catch the Moment 365 series going or do I stop this year? I'd love to hear your thoughts on this. Help me decide if I keep going or stop now.
This last week was me still having congestion and getting the house decorated for the Holidays. Not a super busy one, which was good for me!
Care to see a peek?
2019 Catch the Moment 365 Week 49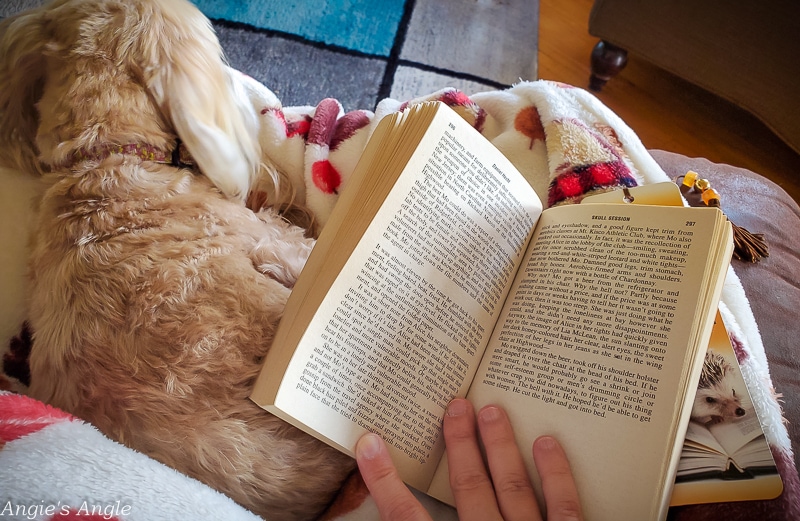 Day 337 – Tuesday, December 3rd – Just another photo of my favorite routine of the whole day.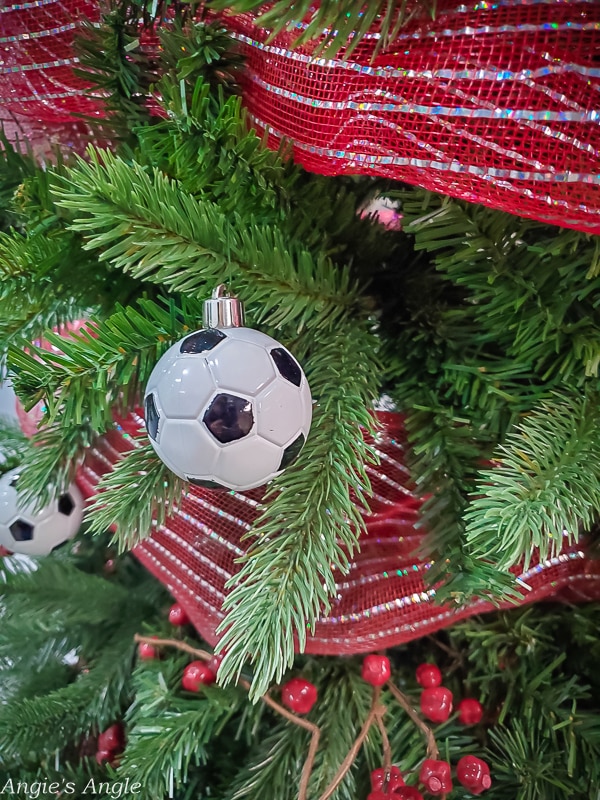 Day 338 – Wednesday, December 4th – These little soccer ball ornaments at Salmon Creek Indoor are so stinkin' cute!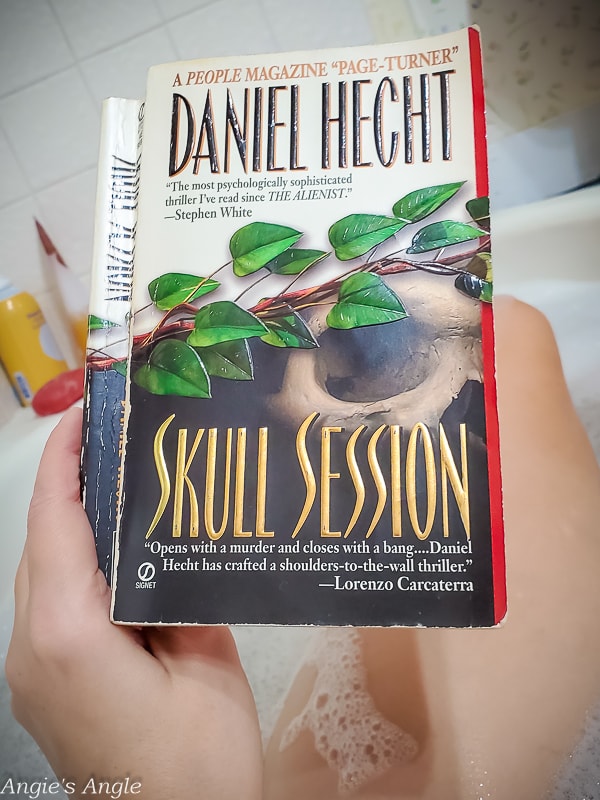 Day 339 – Thursday, December 5th – Just a bubble bath and my current book. Something I try at least one to two times a week.

Day 340 – Friday, December 6th – A cheat photo for the day. I did a screenshot of the savings I was interested in so while in-store I didn't have to bring up the actual app.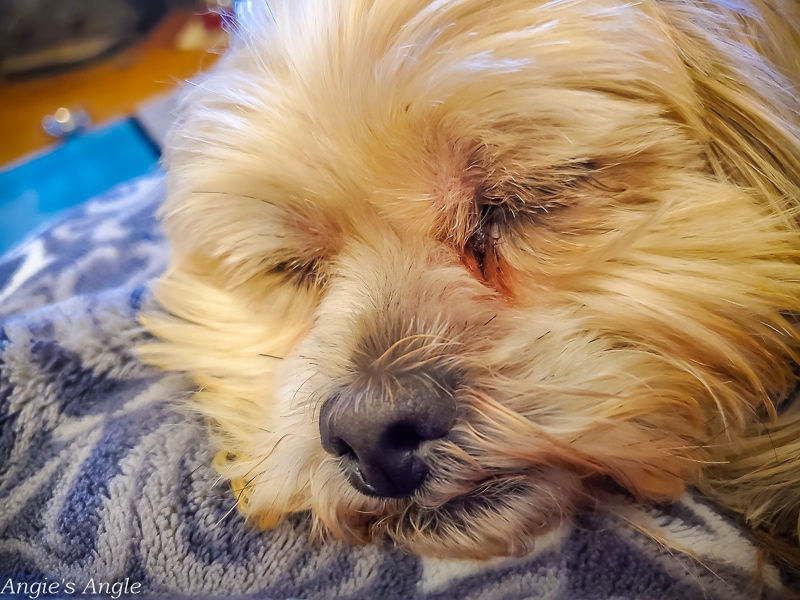 Day 341 – Saturday, December 7th – Just my sweet cuddly girl. She's been so cuddly the last couple weeks. Plus I am loving my new camera on my phone!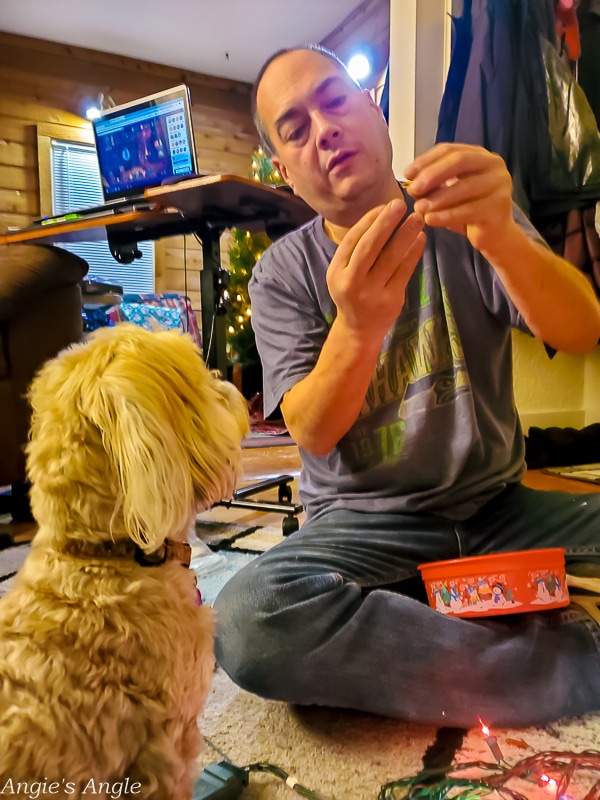 Day 342 – Sunday, December 8th – Roxy watching Daddy change out the burnt lights was one of the cutest things ever. She had such a sense of wonder in her eye and was in rapt attention.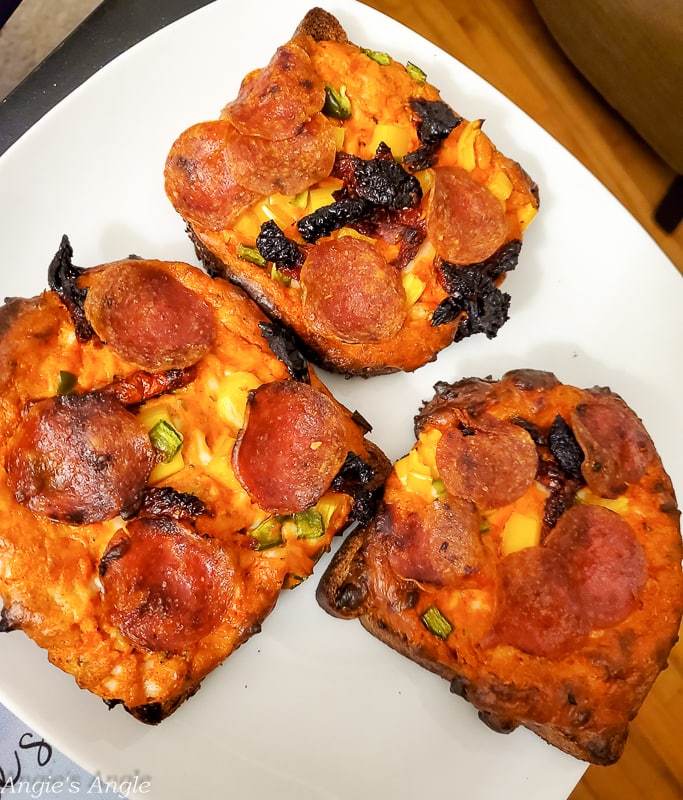 Day 343 – Monday, December 9th – Jason made up a twist on pizza since we didn't have one ingredient to make ou regular crust. It was tasty!
How was your week?