Personally, I don't think anything super special needs to happen on Valentine's Day. To me, I think spending quality time with your other half is the best thing ever. And you can't always get that if you go out somewhere. This is why I thought it would be fun to show you how to have a cozy Valentine's Night in.
Post below may contain affiliate links, which I may receive a kickback on if you order through the provided link, at no extra cost to you. Items below are also partially sponsored, however, all thoughts are 100% my own.
Think about it. A cozy night in. In comfy clothes, having big belly laughs with your other half without ever leaving the house. Sounds pretty good, doesn't it? Read on to see how I set the scene for this special night in.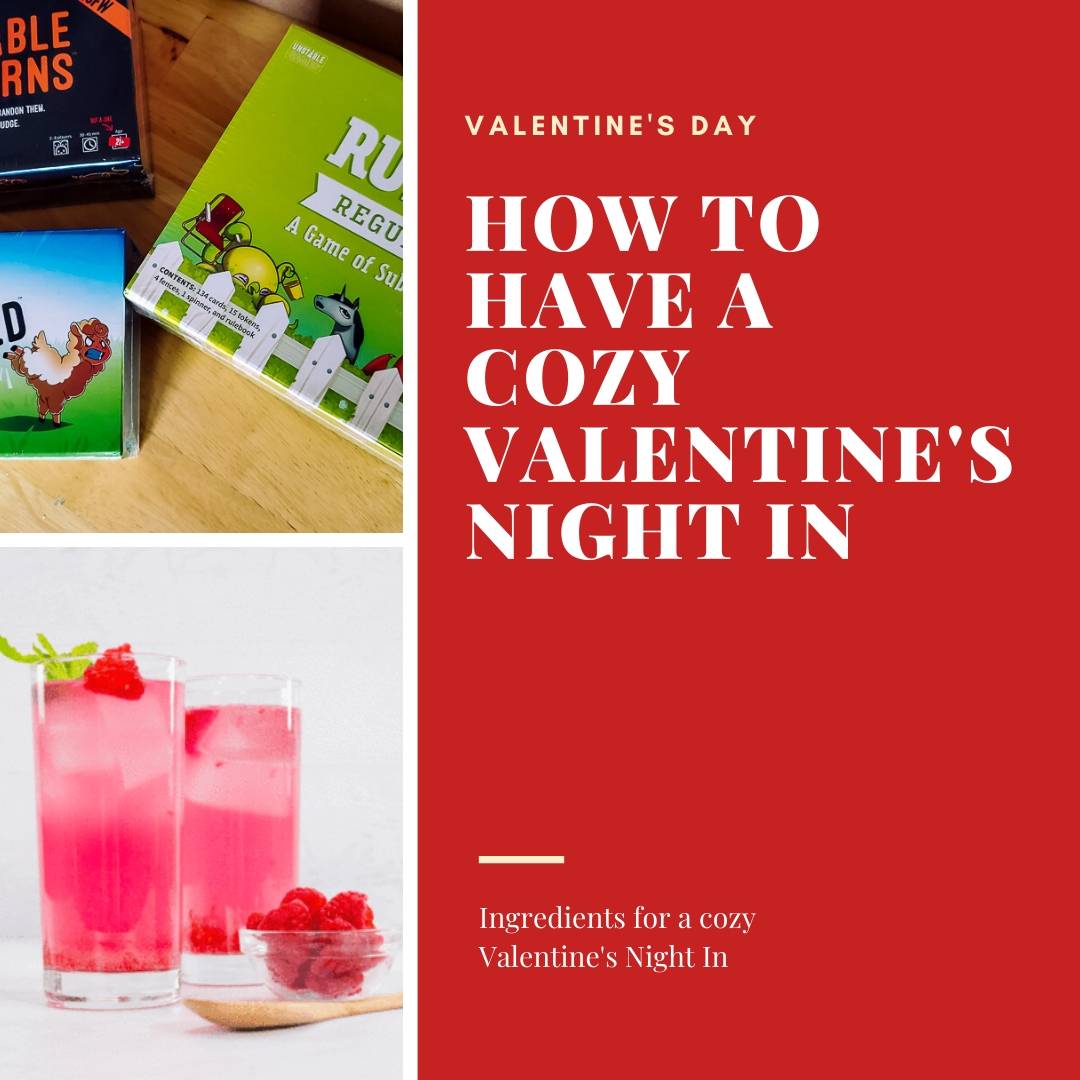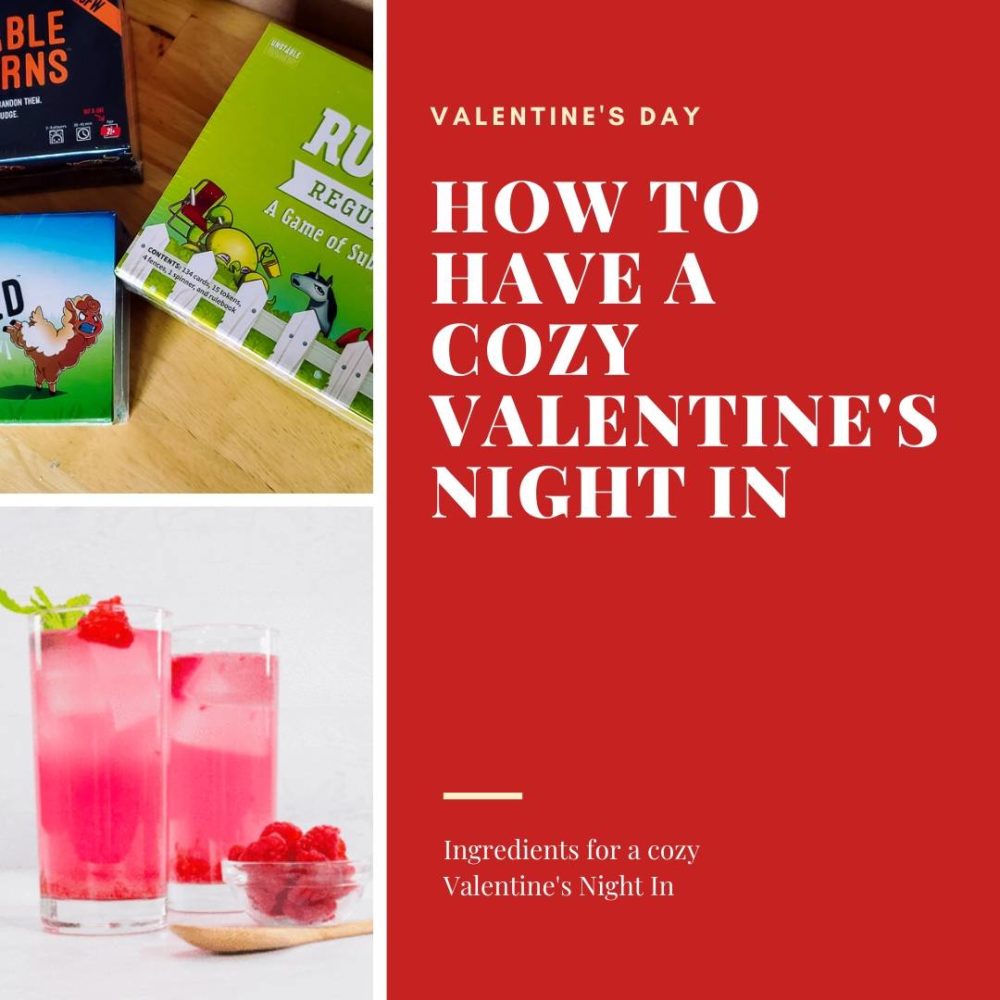 How to Have a Cozy Valentine's Night In
Food
If you are a cook, which I am not, whip up one of your favorite meals to share together to kick off the night. If you are not a cook, like me, then order in or have something simple to pop in for the evening.
Papa Murphy's or a frozen pizza come to mind for me if I were doing the "cooking". Simple. Easy. Yet filling and doesn't take much time so you can move on to the fun stuff.
You could make these steak bites with bleu cheese though, these are great and easy. Side with any raw vegetable to make it even easier. Have a fondue pot, put the melted cheese in that. Yum! Or if you have a bit more time, our special sweet n' sour chicken that is a family favorite.
Drink
As dinner is cooking or arriving, whichever you choose. Time to pick out what you both want to drink tonight. Of course, you could pull out a bottle of wine or champagne or any other drink that is your favorite.
But why not try something different, like this drink below. Made as a mocktail but of course, you can easily change into a cocktail to your liking.
Raspberry Mojito Mocktail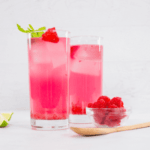 A healthy yet yummy drink perfect to share with your loved ones as is or whipped into a cocktail.
1 310 Raspberry Lemonade
A Few Mint Leaves
6 oz Cold Water
2 oz Sparkling Water
1 tbsp Fresh Lime Juice
Raspberries for Garnish
Ice
Mix 1 Raspberry Lemonade stick packet into 12-16 oz. of water.

Add the Lemonade into a pitcher with the water and sparkling water.

Add in the lime juice and stir.

Add in fresh mint leaves.

Add ice into a glass and pour the drink into it.

Add a few raspberries onto the side of the glass, or in it if you prefer.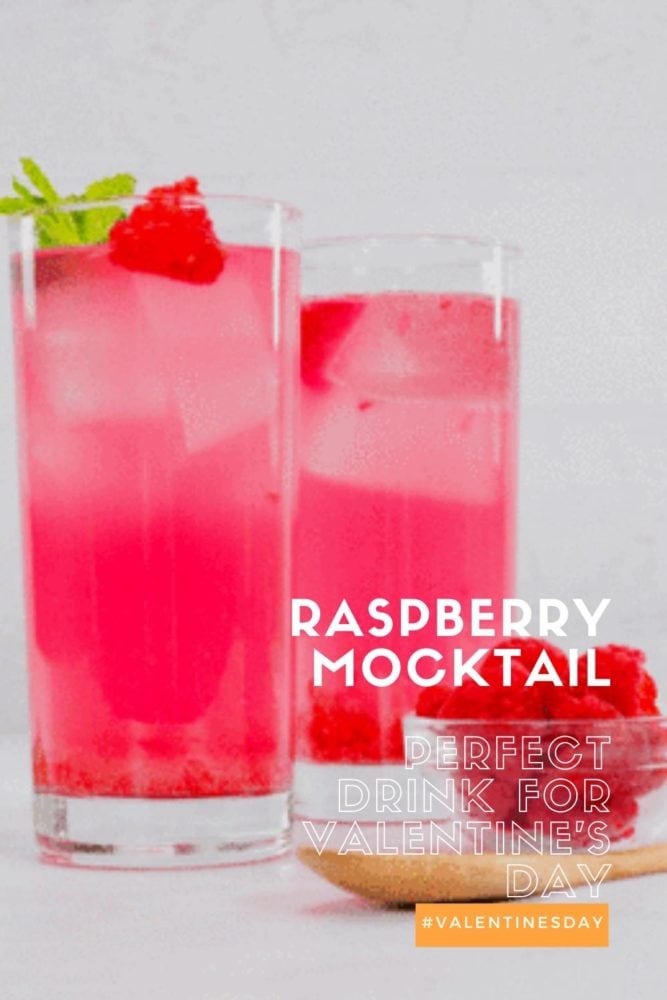 While this calls for the 310 Raspberry Lemonade, of course hence the raspberry lemonade name. I also think it would be really tasty with this 310 Blackberry Lemonade. Yum!
Games
Now that you have your food and drinks, it's time to gather some good two-player games. Why games you ask? Why not a movie? A movie is fine, but how much do you actually interact with your partner when watching a movie? Not a lot right?
Games get that interaction away from electronics and connect you. Which is one of the reasons I am on the hunt for good two-player games. They are not easy to find.
Lucky for us, Unstable Games is coming out with some great ones that perfect for that date or double date night. I'll be doing a more full post of good two-player games down the road but these are good ones to pick out now and get playing while you wait.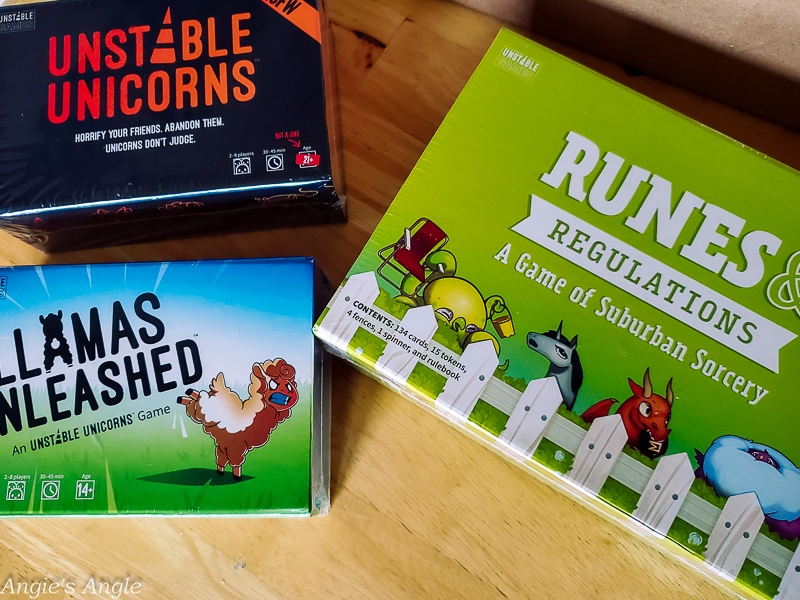 Runes & Regulations: A Game of Suburban Sorcery, Llamas Unleashed, and Unstable Unicorns NSFW.
While Jason and I haven't had a chance to play these just yet, we are itching to and can't wait to share more details with you all.
These ingredients though will be a good base for you all for a cozy Valentine's Night In!