This 2020 Catch the Moment 366 Week 10 is getting up much later than you'd normally see it. And sadly is the only post going up this week. Life, as most of you probably already know, is nuts lately. As the meme going around, can we just unplug 2020 and replug it back in to see it comes back better? Lord!
On the happy news of things, I do have all seven days to show you. That, we all know, is a win!
As usual, it's all basically the Roxy show this week, so get ready for her cuteness. And some signs of spring!
Ready?
2020 Catch the Moment 366 Week 10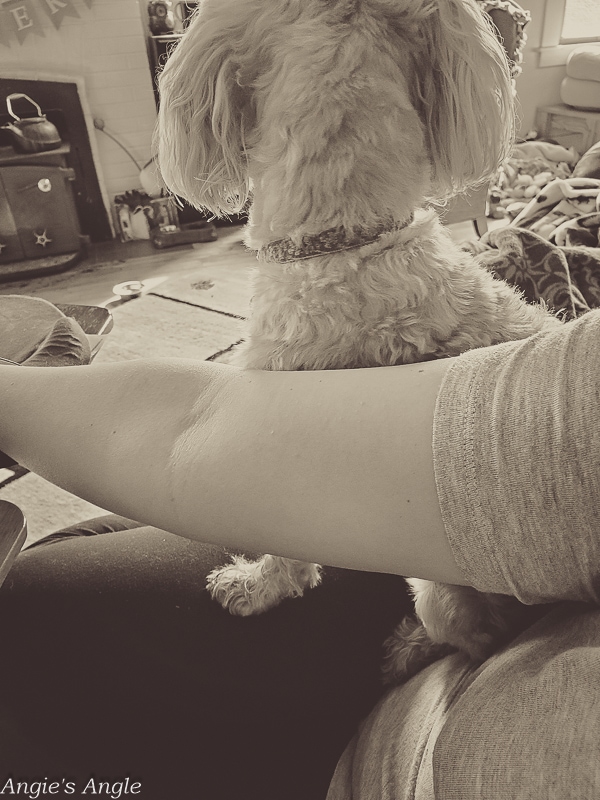 Day 64 – Wednesday, March 4th – Lately ever single morning this is how Roxy starts sitting. I am not sitting on my side of the couch yet. But I am getting my husband's computer going for the day and she hates sitting over on that side of the couch. So for a bit, she sits on my side/legs until she gets even more annoyed and shoves her way into my lap. Which means she then gets mad at me for trying to reach the computer over her head. We battle like this every single morning. She just started this too the last couple of months, before she normally would wait until I got into my seat but no more.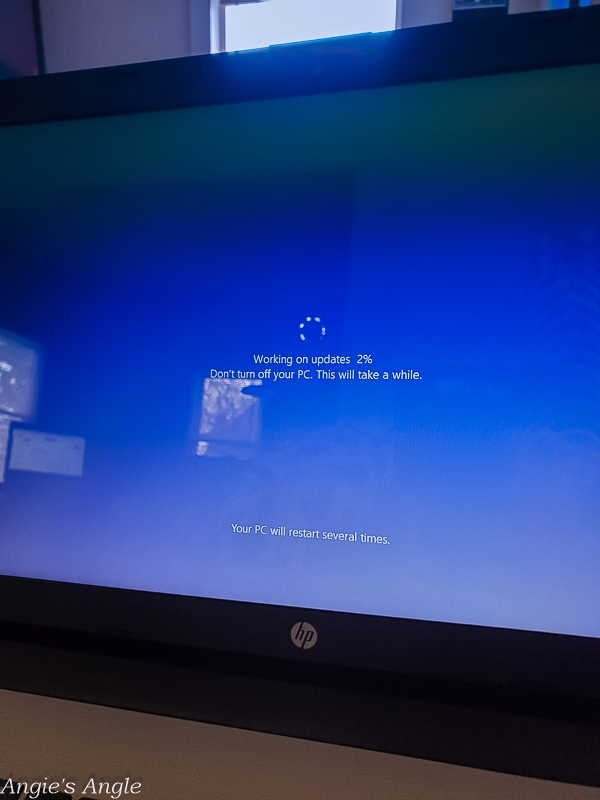 Day 65 – Thursday, March 5th – When you restart your computer after you see there is an update. After that one finishes you see there is another waiting, so you decide to run that one. Wrong decision. It took the whole darn day. Which meant no blog work getting done but both bathrooms got cleaned.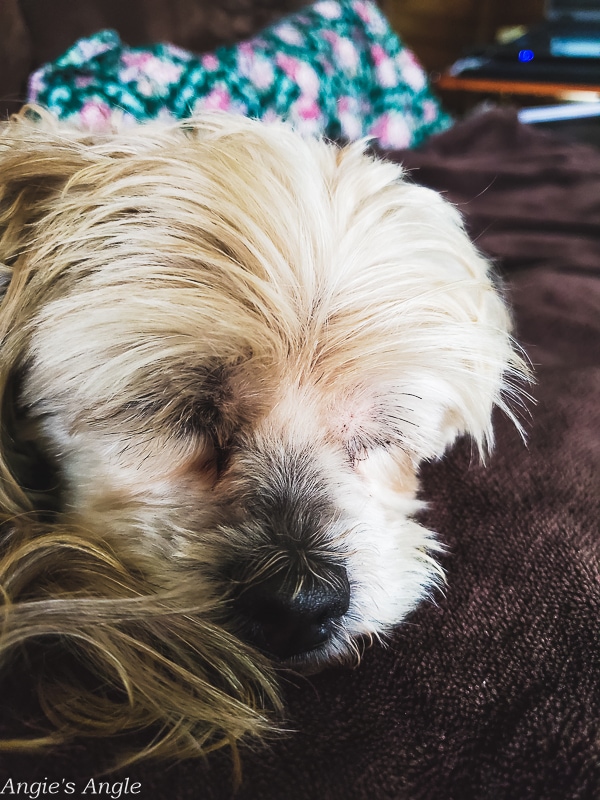 Day 66 – Friday, March 6th – Just a sweet snuggle bun face.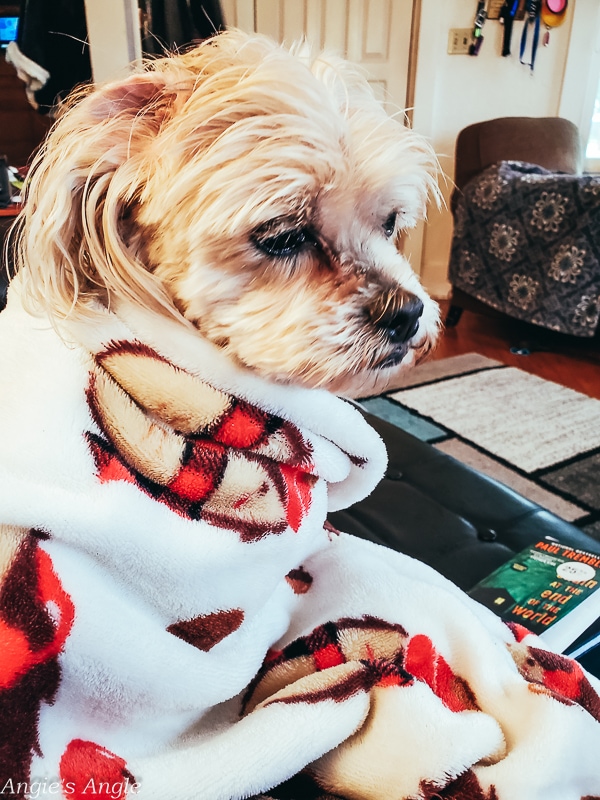 Day 67 – Saturday, March 7th – Someone was super cold, therefore, I wrapped her up but she wasn't really happy with that development.
…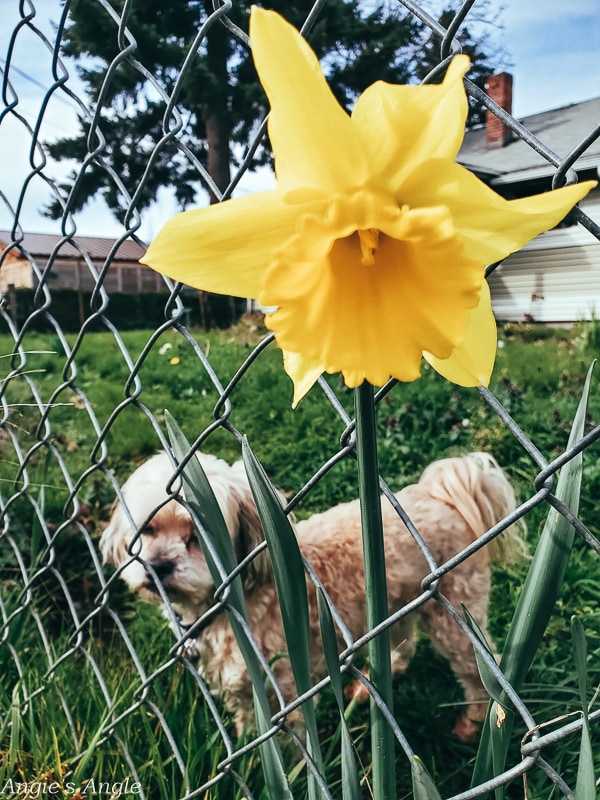 Day 68 – Sunday, March 8th – The last few days I was seeing these beauties growing in the corner of our yard. Decided to go out this day and grab a few photos, Roxy wanted to help too. The truth is she was just pissed that I was outside the fence and she wasn't.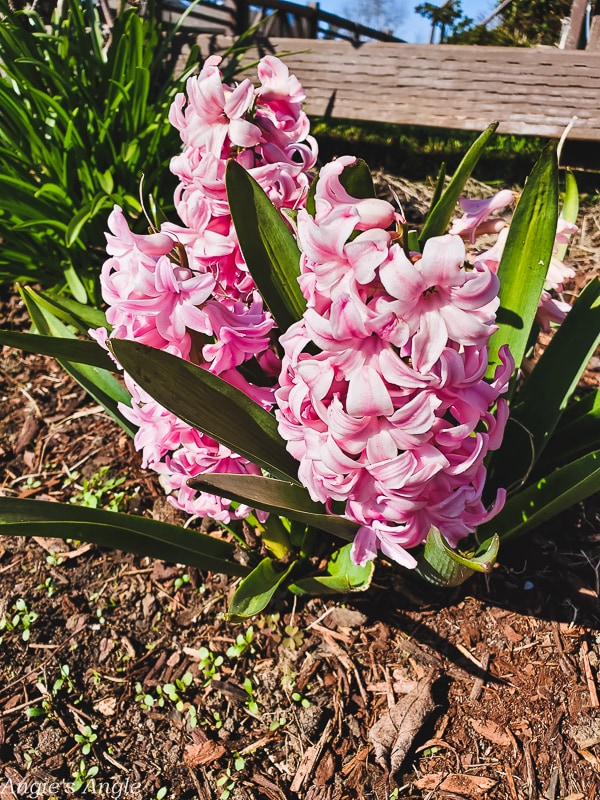 Day 69 – Monday, March 9th – Roxy and I got our butts together and took a walk this day. And we found some cute little flowers popping out. Can you believe these are from my camera phone?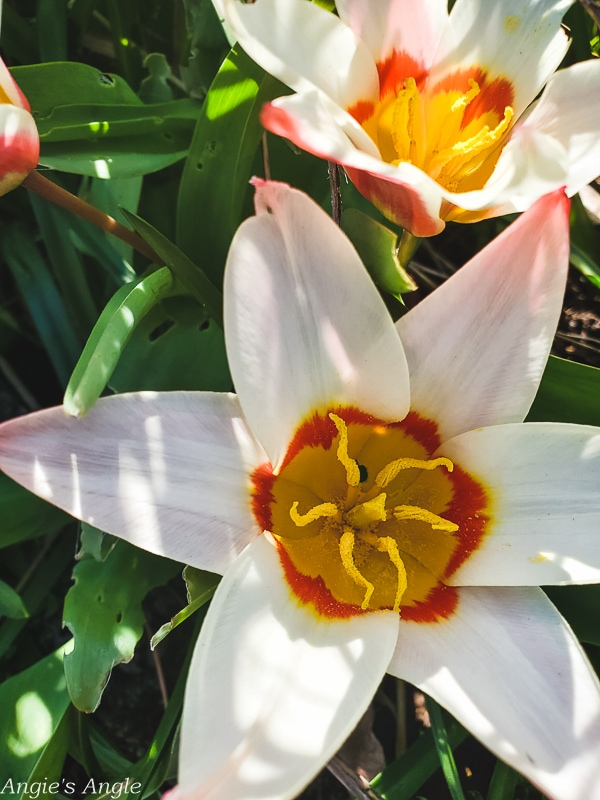 Day 70 – Tuesday, March 10th – And two days of walks in a row which meant more pretty flowers to take photos of!
In conclusion, how was your week?