Summertime for readers means, usually, beach type reads that we can enjoy on a nice warm beach. Or in my case, anywhere that is nice and warm will do. Who doesn't want to read more beach reads this summer and have suggestions on more? Today I'll be sharing 7 easy beach reads you'll need for this summer.
Post below may contain affiliate links. Which I may receive a kickback on if you order through the provided link, at no extra cost to you.
Of course, you can read these anytime of the year. But there is something more magical about them when you read them during the summer. Do you agree? Now this only a very small list, there are so many amazing ones out there.
Looking for a new book? Something fitting for the summer vibe? Read on for a few to grab now. I may end up doing another list in a few weeks; time will tell.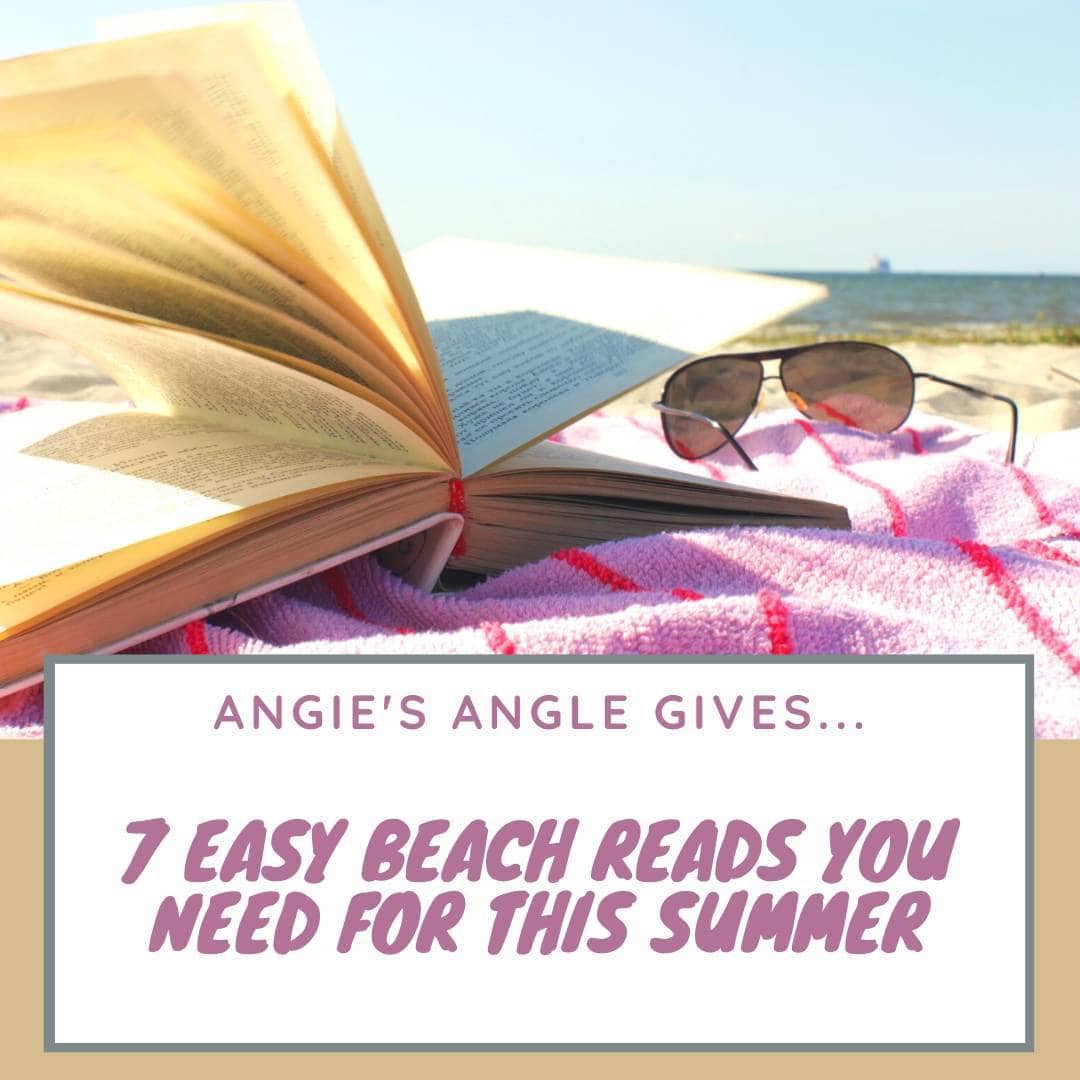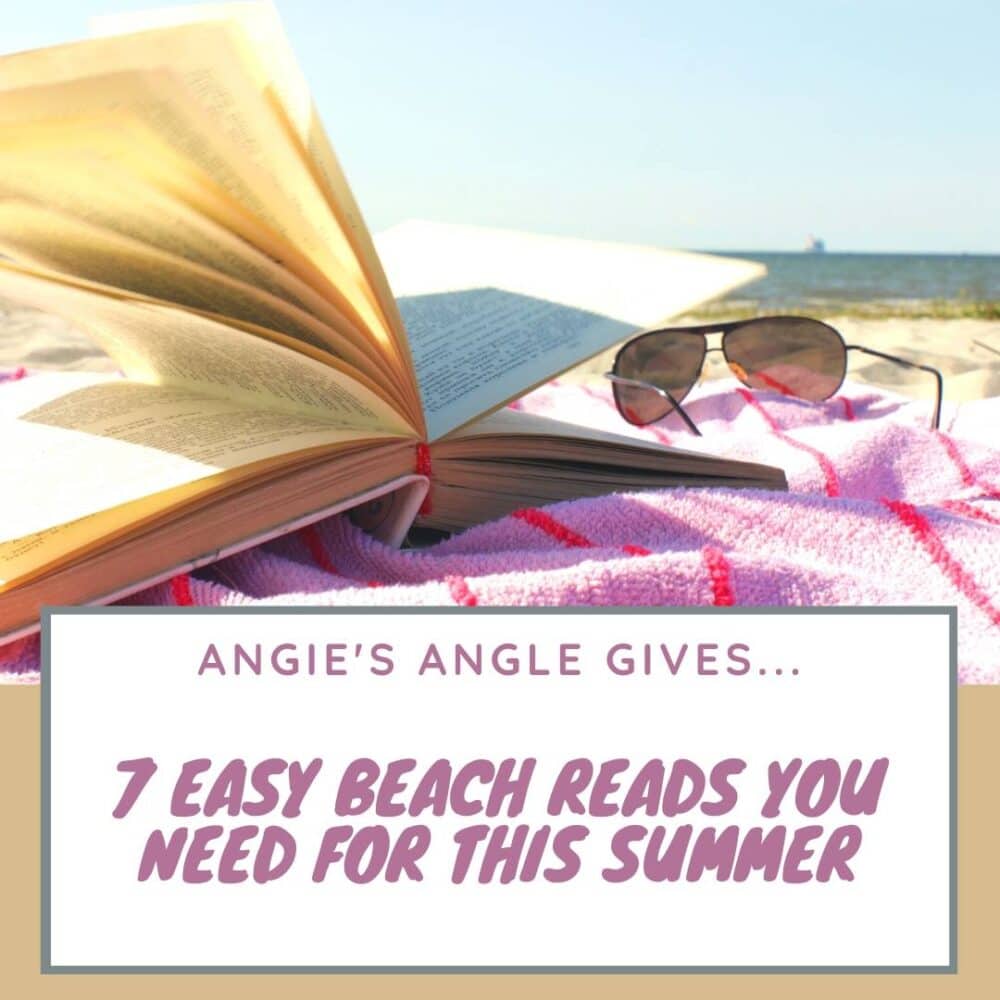 7 Easy Beach Reads You Need For This Summer
I read this one at the beginning of nice season and fell in love with it. So much so that I ended up adding a bunch more Jenny Hale books to my Amazon Wish list. It was THAT good.
Callie Weaver and her best friend Olivia Dixon have finally done it: put their life savings into the beach house they admired through childhood summers, on the dazzling white sand of North Carolina's Outer Banks. They're going to buff the salt from its windows, paint its sun-bleached sidings, and open it as a bed and breakfast.

Callie's too busy to think about her love life, but when she catches the attention of local heartthrob Luke Sullivan, his blue eyes and easy smile make it hard to say no. He's heir to his father's real estate empire, and the papers say he's just another playboy. But as they laugh in the ocean waves, Callie realizes there's more to this man than money and good looks.
Just when true happiness seems within reach, Callie and Olivia find a diary full of secrets . . . secrets that stretch across the island and have the power to turn lives upside down. As Callie reads, she unravels a mystery that makes her heart drop through the floor.

Will Callie and Luke be pulled apart by the storm the diary unleashes, or can true love save them?
I don't recall exactly when I picked this one up but it was so enjoyable. Heartwarming and even heartbreaking but I couldn't put it down.
Caretta Rutledge thought she'd left her Southern roots and troubled family far behind. But an unusual request from her mother—coming just as her own life is spinning out of control—has Cara heading back to the scenic Lowcountry of her childhood summers. Before long, the rhythms of the island open her heart in wonderful ways as she repairs the family beach house, becomes a bona fide "turtle lady" and renews old acquaintances long thought lost. But it is in reconnecting with her mother that she will learn life's most precious lessons—true love involves sacrifice, family is forever and the mistakes of the past can be forgiven.
Edge of my seat mystery while still having that beachy feel. Mystery, love – what's not to love about this?
t's Nantucket wedding season, also known as summer-the sight of a bride racing down Main Street is as common as the sun setting at Madaket Beach. The Otis-Winbury wedding promises to be an event to remember: the groom's wealthy parents have spared no expense to host a lavish ceremony at their oceanfront estate.

But it's going to be memorable for all the wrong reasons after tragedy strikes: a body is discovered in Nantucket Harbor just hours before the ceremony and everyone in the wedding party is suddenly a suspect. As Chief of Police Ed Kapenash interviews the bride, the groom, the groom's famous mystery-novelist mother, and even a member of his own family, he discovers that every wedding is a minefield-and no couple is perfect. Featuring beloved characters from The Castaways, Beautiful Day, and A Summer Affair, The Perfect Couple proves once again that Elin Hilderbrand is the queen of the summer beach read.
This book is actually book #2 of the Summerhouse series, which you should totally read the first one too. But I think you can read this easily without having read the first one. The first one is The Summerhouse, which I read many moons ago. Both very good!
Magic most definitely resides in the Maine summerhouse where the mysterious Madame Zoya has granted the innermost wishes of its visitors. Now, three women have come to this special place with one thing in common: a painful past they would each like to rewrite. Amy, who hides a heartbreaking loss behind her seemingly perfect marriage and family…Faith, a widow in her thirties whose deepest grief is for a man from years ago…and Zoe, an artist shunned by her hometown for reasons she doesn't know, after a traumatic night erased her memory.

With their mystical powers, Madame Zoya and her sister Primrose are about to transport the trio to eighteenth-century England to alter Amy's ancestry. But although surprises await each of them, will stepping back in time bring the women the happy endings they seek?
Friendship and reconnecting, all things I value. I read this many years back so can't tell you a lot about it. But I did give it four stars so I must have truly enjoyed it. Reviews are hit or miss though.
Mel, Sara, Annie, and Lola have traveled diverse paths since their years together at a small Southern liberal arts college during the early 1980s. Mel, a mystery writer living in New York, is grappling with the aftermath of two failed marriages and a stalled writing career. Sara, an Atlanta attorney, struggles with her own slowly unraveling marriage. Annie, a successful Nashville businesswoman married to her childhood sweetheart, can't seem to leave behind the regrets of her youth. And sweet-tempered Lola whiles away her hours—and her husband's money—on little pills that keep her happy.

Now the friends, all in their forties, converge on Lola's lavish North Carolina beach house in an attempt to relive the carefree days of their college years. But as the week wears on and each woman's hidden story is gradually revealed, these four friends learn that they must inevitably confront their shared past, and a secret that threatens to change their bond, and their lives, forever.
I received this book way back in 2014 as a review book and fell in love with it. Giving it five full stars and have recommended it time and time again. I think having a "blogger" in the book really pulled me in. Thrilling me showing that bloggers do work and it's a full-time job.
Charlotte and Nicole were once the best of friends, spending summers together in Nicole's coastal island house off of Maine. But many years, and many secrets, have kept the women apart. A successful travel writer, single Charlotte lives on the road, while Nicole, a food blogger, keeps house in Philadelphia with her surgeon-husband, Julian. When Nicole is commissioned to write a book about island food, she invites her old friend Charlotte back to Quinnipeague, for a final summer, to help. Outgoing and passionate, Charlotte has a gift for talking to people and making friends, and Nicole could use her expertise for interviews with locals. Missing a genuine connection, Charlotte agrees.

But what both women don't know is that they are each holding something back that may change their lives forever. For Nicole, what comes to light could destroy her marriage, but it could also save her husband. For Charlotte, the truth could cost her Nicole's friendship, but could also free her to love again. And her chance may lie with a reclusive local man, with a heart to soothe and troubles of his own.
For me, it was the first book I read by Kristin Hannah and fell in love. She is an amazing writer. This is the first of a two-part series and you'll want to also grab Fly Away to read after.
In the turbulent summer of 1974, Kate Mularkey has accepted her place at the bottom of the eighth-grade social food chain. Then, to her amazement, the "coolest girl in the world" moves in across the street and wants to be her friend. Tully Hart seems to have it all—beauty, brains, ambition. On the surface, they are as opposite as two people can be: Kate, doomed to be forever uncool, with a loving family who mortifies her at every turn. Tully, steeped in glamour and mystery, but with a secret that is destroying her. They make a pact to be best friends forever; by summer's end, they've become TullyandKate. Inseparable.

For thirty years, Tully and Kate buoy each other through life, weathering the storms of friendship—jealousy, anger, hurt, resentment. They think they've survived it all until a single act of betrayal tears them apart . . . and puts their courage and friendship to the ultimate test.
Those are my 7 easy beach reads for this post. Any catch your eye? As I mentioned, I am pretty sure I'll compile another list of beach reads in the next couple of weeks, so stay tuned. Any that you want to mention that others and/or I should read next?