Honestly, we had no real plans when we received the 2020 Ford Ranger XLT for the week. It's rare we get a vehicle to play in and have no real plans with it. Vehicle stories can sometimes be crafted around daily everyday things, while occasionally, little adventures happen to make the story even better. The just because it was the case this time around, and I am grateful since I think I got some fun photos for this single day adventure.
Thanks to Ford and Page One Automotive for this beautiful 2020 Ford Ranger's loan to craft our story. All photos and thoughts are 100% our own.
Even if this single day adventure couldn't have happened this time around, I could have skillfully crafted another story to showcase this pretty red Ford Ranger's use. I love that I know I could do that even with no real plans. So bring on those stunning cars for us to showcase to you. Right?
Are you ready to see where the 2020 Ford Ranger 4×4 XLT took us?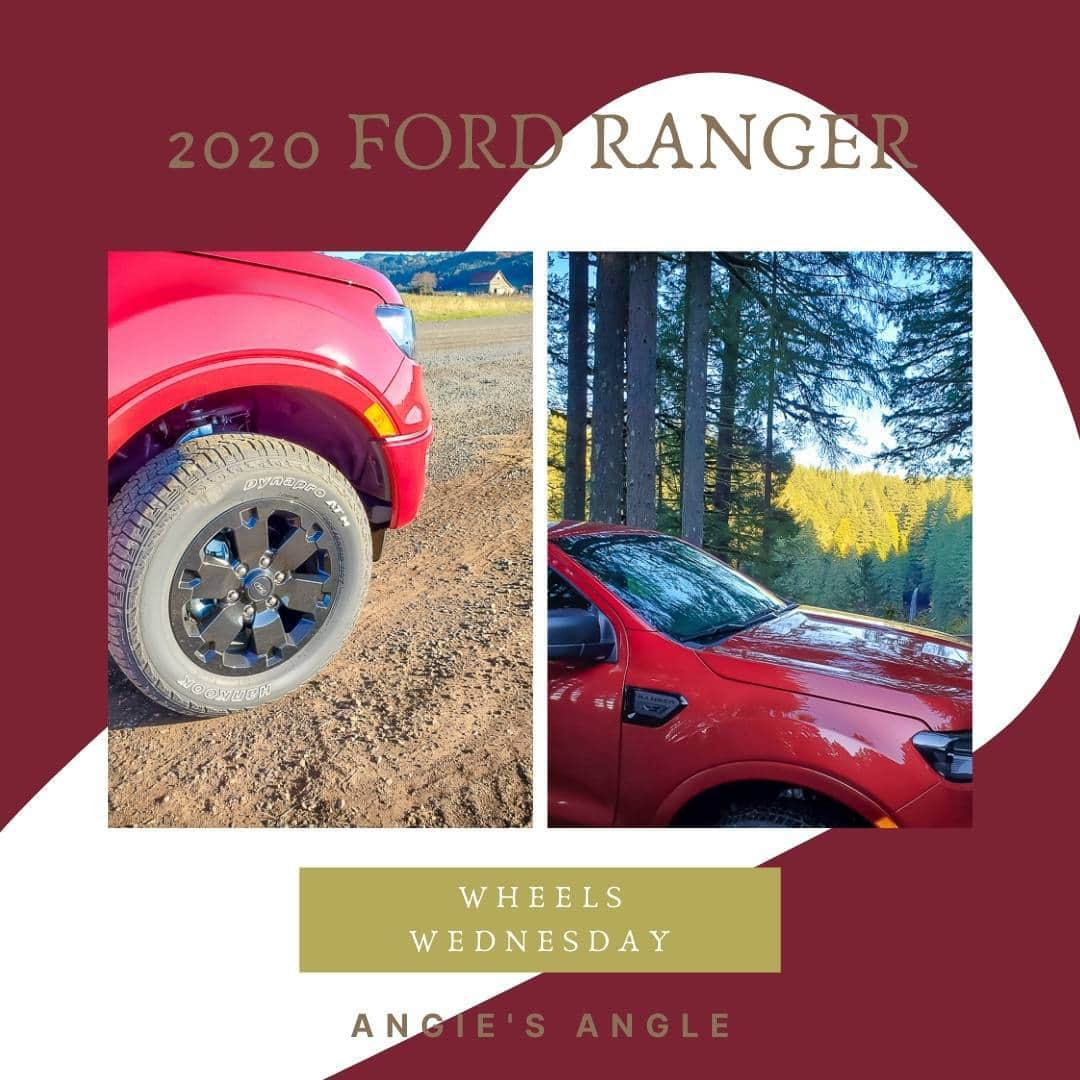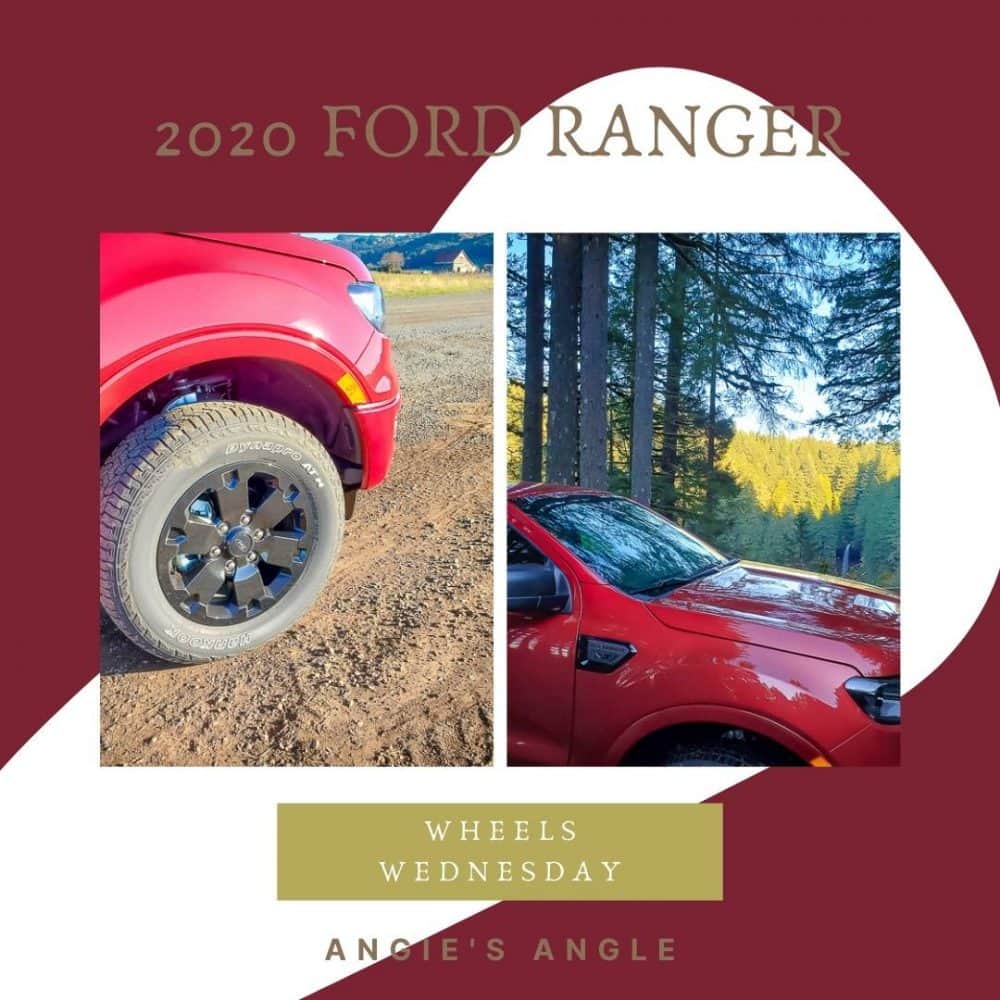 The 2020 Ford Ranger XLT Took Us on a Day Adventure to Silver Falls
I'll admit I was pretty darn giddy when I saw I was getting the Ford Ranger in the rapid red metallic. I seem to get quite a bit of black cars, which are excellent, don't get me wrong, but it was fun to get a pretty color to showcase.
Plus, I was excited to get the new Ford Ranger, as we have the 1995 Ford Ranger. Fun to slightly compare the models, even though there are many years between them. And the model we had the chance to play in is quite a bit bigger than the one we have.
The first impression when I sat inside the Ford Ranger was how nice it was. Comfortable, fun accents for the dashboard that drew my eye, and it felt so big compared to what we usually get. We drove to the Portland Costco & Fred Meyer the evening we got it. We felt like everyone was looking at us. We'll say it was because the truck was so pretty to look at (because it was!), but it also could have been the Michigan license plates; one shall never know.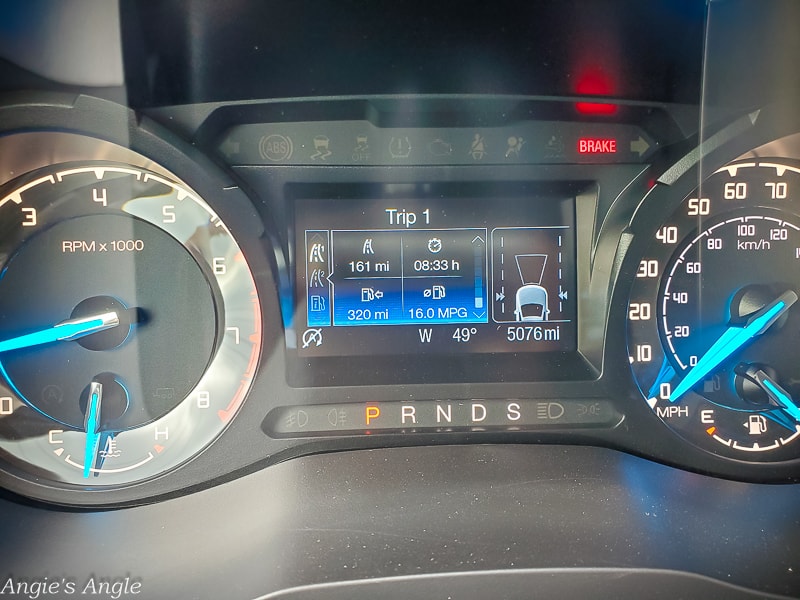 Day Trip to Silver Falls State Park in Oregon
We had no idea where we were heading when we left Sunday, November 1st, for our day adventure. I had original thoughts to head over to Mt. Hood and/or take a quick overnight trip to Bend. Neither of those felt right. Plus, we got a late start to seek our adventure that day, so that a short little trip would do.
The weather was beautiful as we made our way and decided we'd head to Mt. Angel and see what we would find there. There ended up not being much for us to get pretty photos within that general area. Instead we went a bit further to Silver Falls State Park. And that was a perfect choice.
On the way, we found such excellent farmland. We lucked out and found a perfect spot to pull over and take some photos. And I am glad I did; look at that pop of color with the red Ford Ranger. Plus the perfect area for this truck to find itself.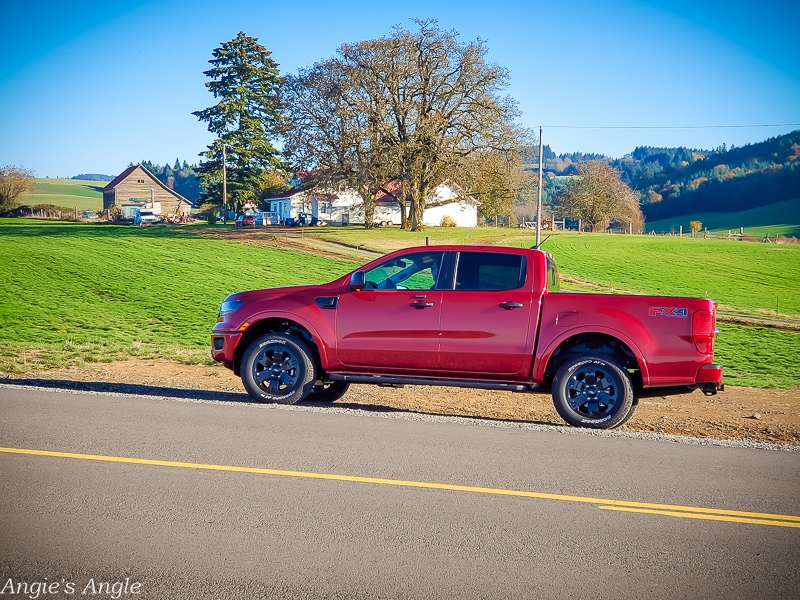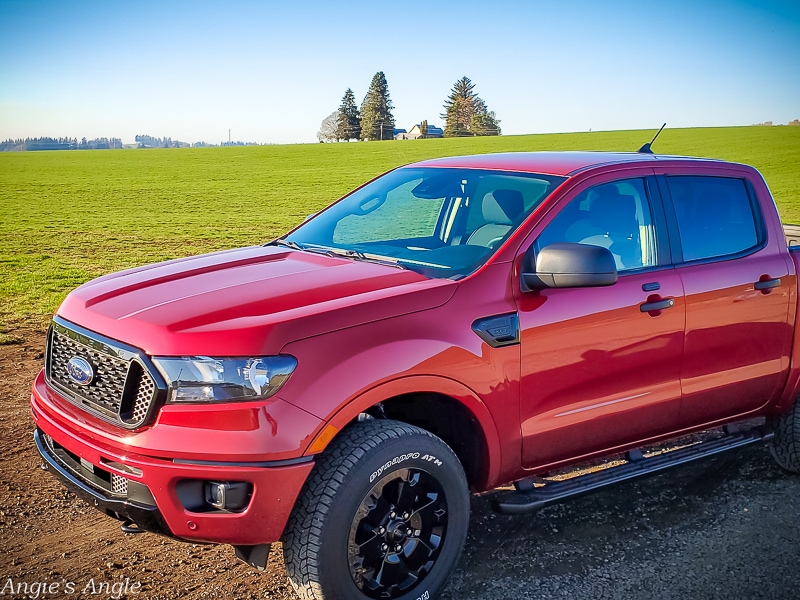 Silver Falls
When we arrived at Silver Falls, we found such pretty colors, a few deer, and a slight peek at one of the Falls in the area. While it was too late to do much exploring or hiking, so we opted for quick looks at everything. I can't wait to go back, though, when we have more time and explore more. I can see why it's such a popular area. May be booking it for our anniversary camping trip in June even.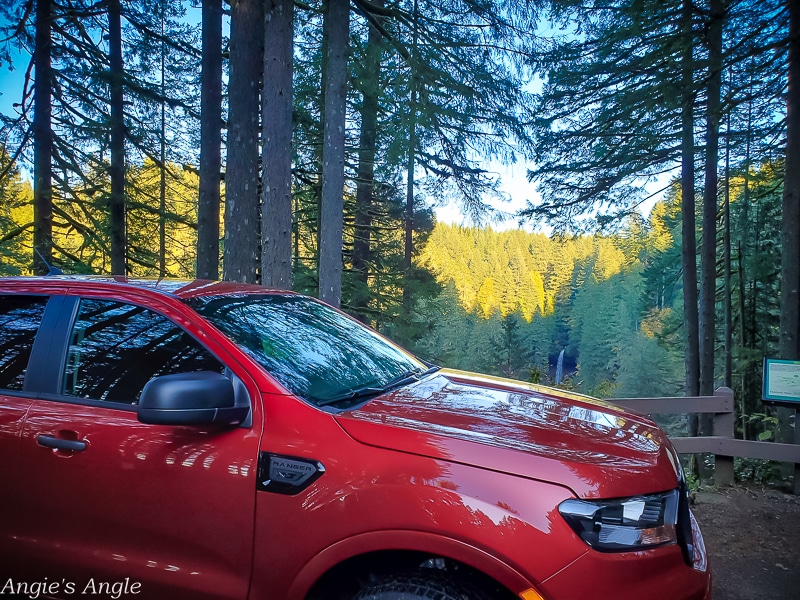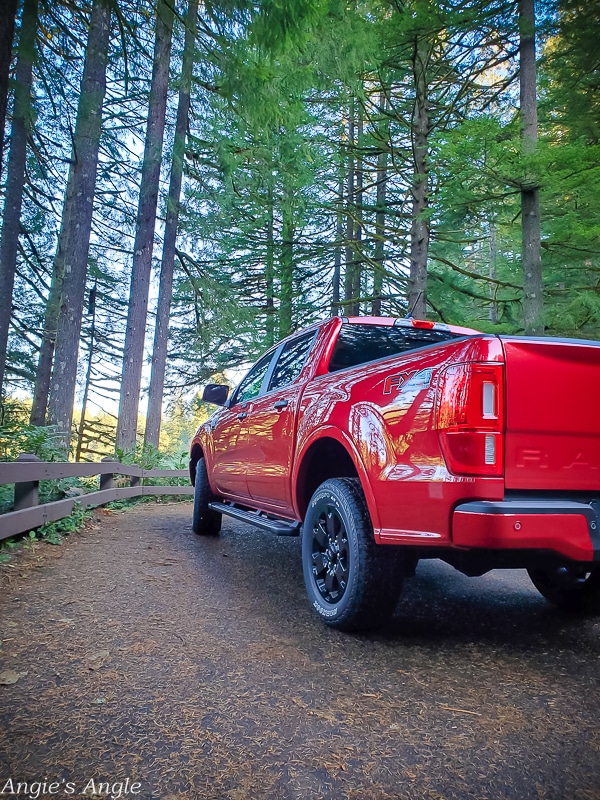 You all should know by now one of the most used features in any vehicle we get the chance to play in is the heated seats. And these seats got warm; it was so lovely. They turn down as it's on, but I felt very little difference as it turned itself down. Thankfully. Aww, comfort at it's finest.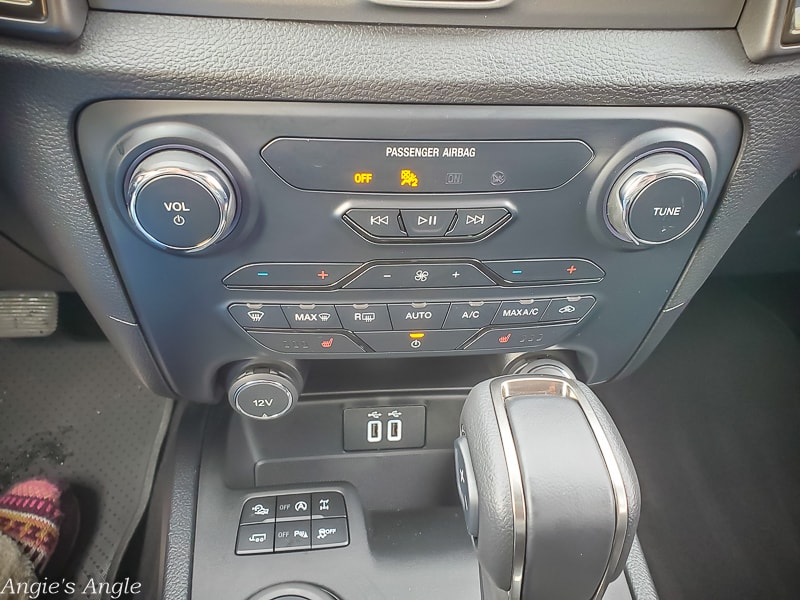 It was a great little day adventure. We ended the day by stopping at B.J's Brewhouse before heading back home for the evening.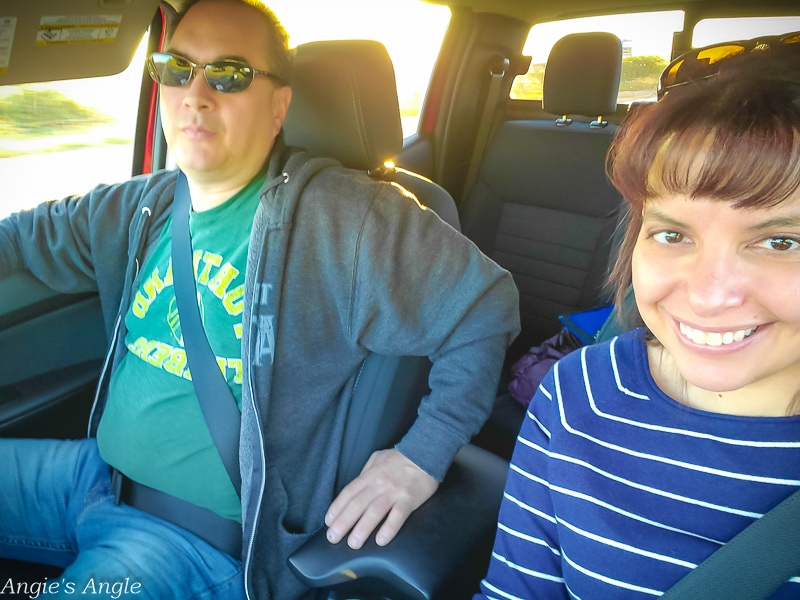 2020 Ford Ranger 4×4 XLT
We enjoyed our week in the Ford Ranger greatly. My husband noted you really have to pay attention to your speed because he found it easy to speed and not even realize it. Again we have no real reason to try out the 4 wheel drive this go around, darn it again. Someday we'll get the chance to actually use the 4 wheel drive that comes in one of these vehicles.
The controls on the steering wheel also felt a little off to easily use while you were driving. It didn't feel like their placement was ideal for use while driving like most.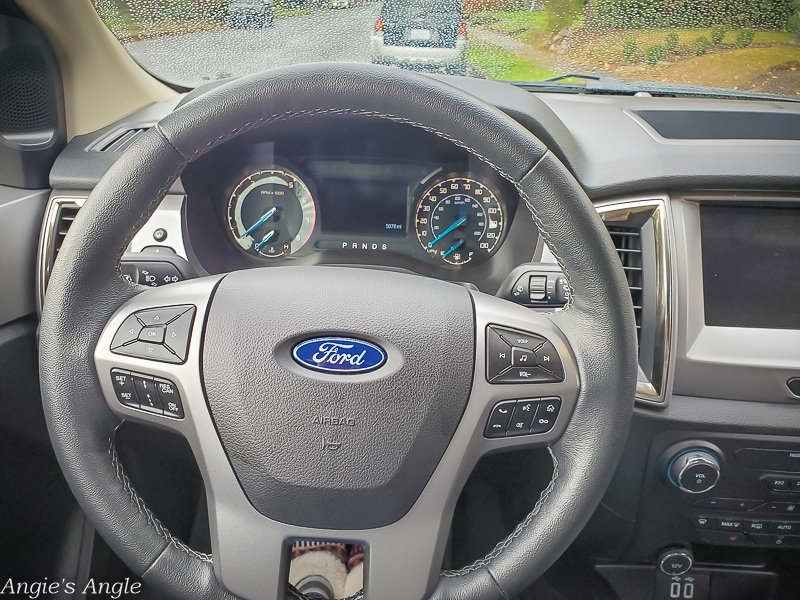 But those were the only two slight negatives we felt while playing in the 2020 Ford Ranger 4×4 XLT. And truly the excellent speed isn't so much a negative, right?
The following are a few of the things we truly loved.
Part of Standard Equipment
Headlamps – Auto High Beam – one of the best features, I think, so you don't have to remember to switch between high and low beam, it does it for you. Greatness.
FORDPASS™ Connect 4GWi-Fi – loving being able to connect to wi-fi easily in the car. (free trial when you buy)
110V Outlet – loving having a regular outlet on hand just in case we need it.
2nd Row Fold Bench – the backseat bench folds down if need be. Handy when hauling certain things.
Part of the Additional Packages That Were on this Ranger
Remote Start – Jason loved using this in the mornings when it was frosty to get it warmed up before he headed out for the day. An excellent feature for us in the cold areas of the world.
Adaptive Cruise Control – set your speed and distance between cars and the smart car does the rest.
Trailer Tow Package – while, of course, we didn't get to use this feature it was nice to have. We have hopes in the future of getting a camper of some kind, so it was nice to see what is out there for that.
Any questions? I'd love to try and help answer them for you. Check out the options the 2020 Ford Ranger has to fit your needs. Hope you enjoyed this segment of Wheels Wednesday, can't wait to share another with you all soon.
Check out the video below to get a bit more feel of the full 2020 Ford Ranger.