This last week, I'll admit, was super lazy for me. I felt I needed to recharge badly after Roxy not feeling well for a couple of days. You'll see a bit of that in these 2021 Catch the Moment 365 Week 12 photos. And this last weekend didn't go quite as planned, so I don't have a blog post ready later this week as I hoped either. I swear things are all over the board for me lately, but I keep pushing.
Post below may contain affiliate links, which I may receive a kickback if you order through the provided link at no extra cost to you.
As for what you'll see this week, basically the Roxy show. With her sick and then me laying down a lot because of lack of sleep, it's a pretty boring average week. And I also missed a day, which was disappointing but didn't surprise me. Are you ready to see the Roxy week?
Scroll on down then.
2021 Catch the Moment 365 Week 12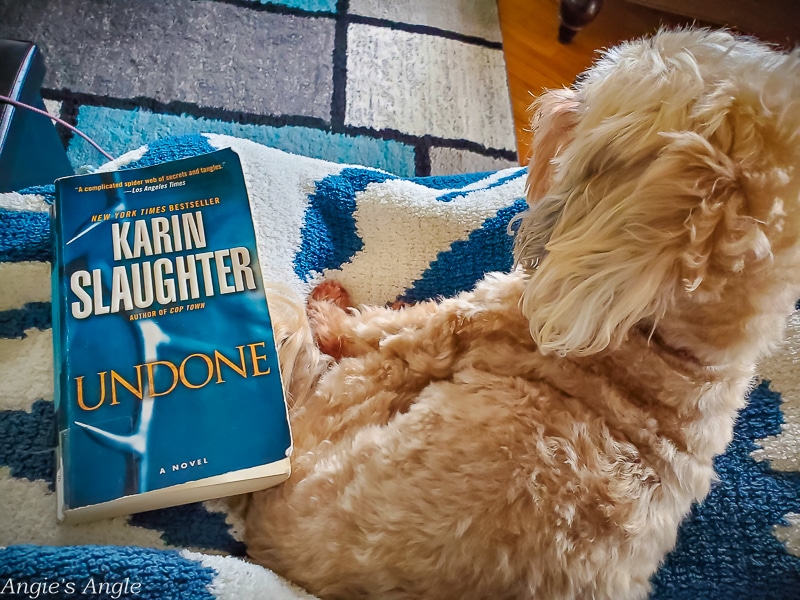 Day 78 – Friday, March 19th – Just our normal scene for the morning time cuddles. Undone by Karin Slaughter – Will Trent Series number 3, good as always. Can't go wrong with Karin.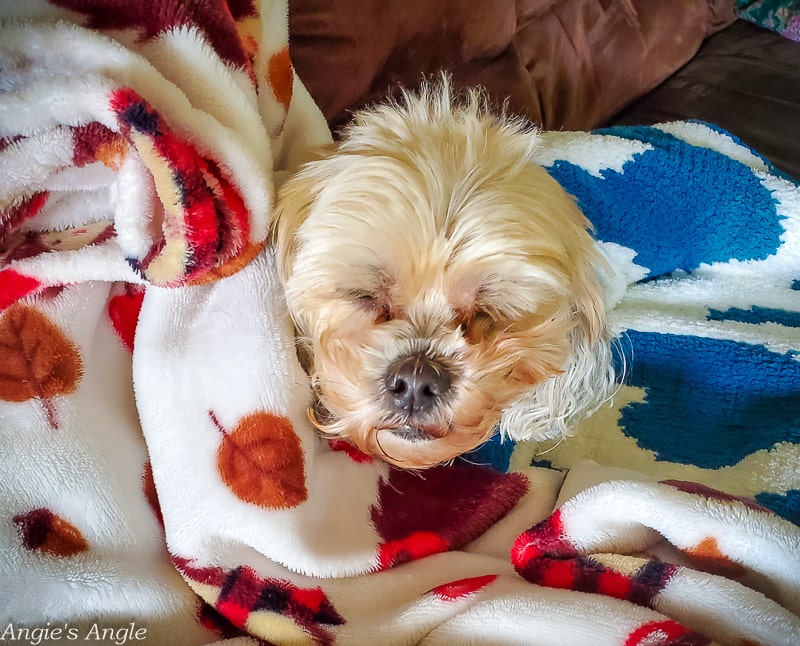 Day 79 – Saturday, March 20th – My poor baby girl wasn't feeling well at all. I think you can tell that from this photo too. She woke up early morning and had to go outside, which isn't like her. She had the runs and had to go out every couple hours from them on. I think she also threw up once or twice too. But it was hard to tell since it was still dark when she started it. We thought she felt better later this day, which I think she was, but she got runs the next day again.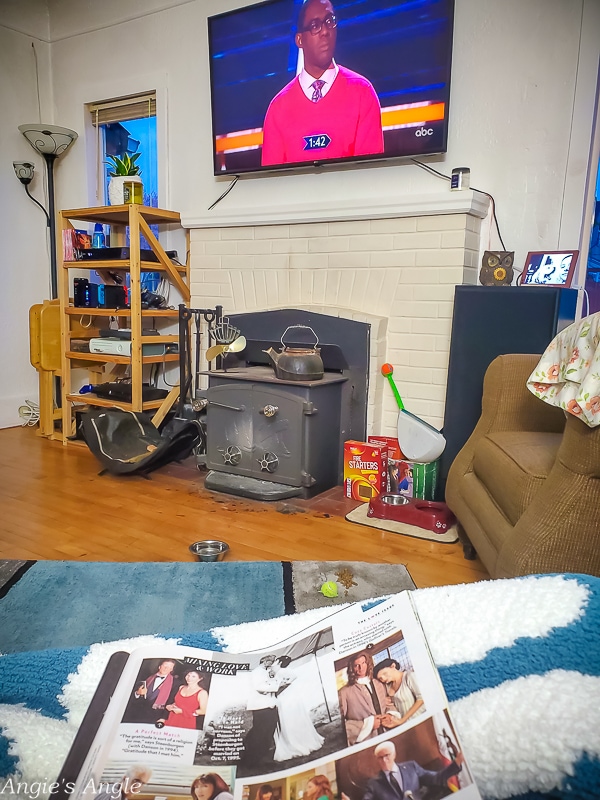 Day 80 – Sunday, March 21st – After working on a problem in the blog background most of the day and a nap from lack of sleep, this is how the evening ended. A little People magazine reading and The Chase on DVR.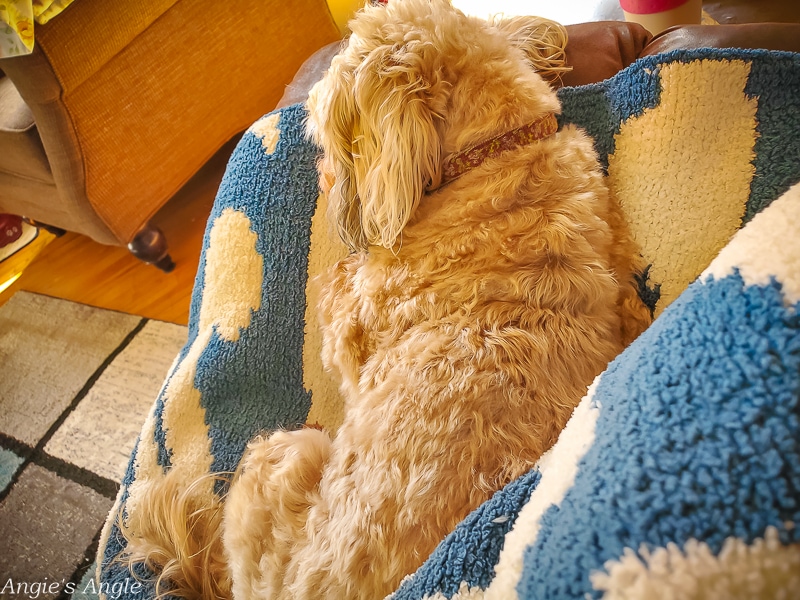 Day 82 – Tuesday, March 23rd – How Roxy was lying with me this morning made me giggle. Her head on the arm of the couch, and she reminded me of a little human. The sun was streaming in as well, which is always welcome.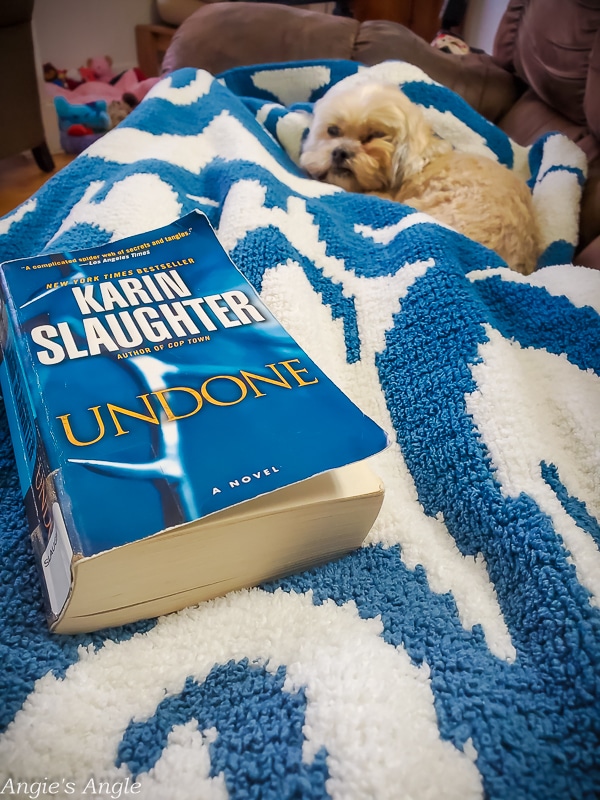 Day 83 – Wednesday, March 24th – The new normal of an afternoon rest. Roxy was looking a bit rough here, I think. But she was back to herself.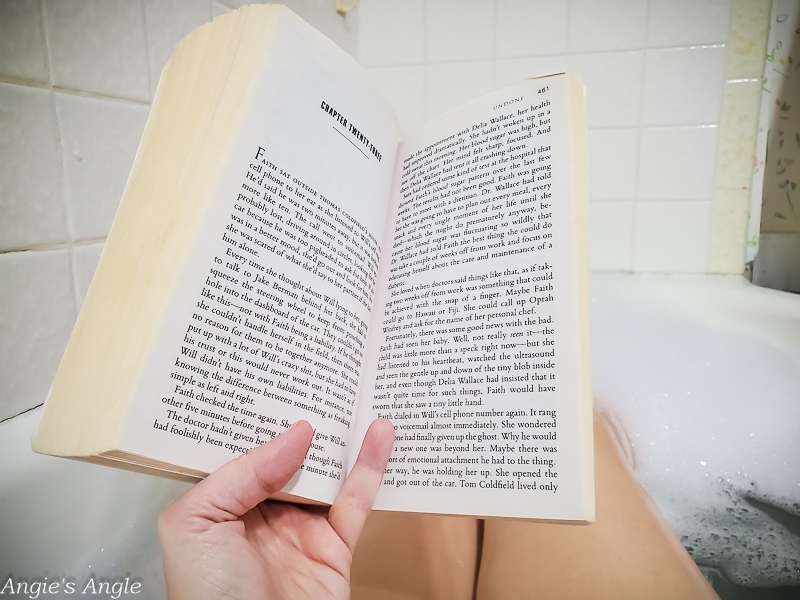 Day 84 – Thursday, March 25th – A little late-night soak with the book I'd been reading the whole week. I finally finished it while in the tub, though. Yay!
How was your week? Missed a week of Catch the Moment 365 2021? Catch up now.