I've done a lot of posts and talks about our house on here over the years. We've done little updates, but big updates are needed. Nothing like a little one coming to make some of those big updates start to happen. While the current planned baby's room won't be a huge update, it will take some planning and small renovations. Why not share it here for you all to see too? I love doing house updates, and this seems like the perfect fit.
But first, what our plans? Where will the baby live for a big part of its life? Until six to eight months, I plan to have it upstairs with us in a bedside bed. After that, they'll head to their room. And I hope that naps will also happen in this room. We'll see how it all goes, but this is our current plan.
Let's dive into our plans.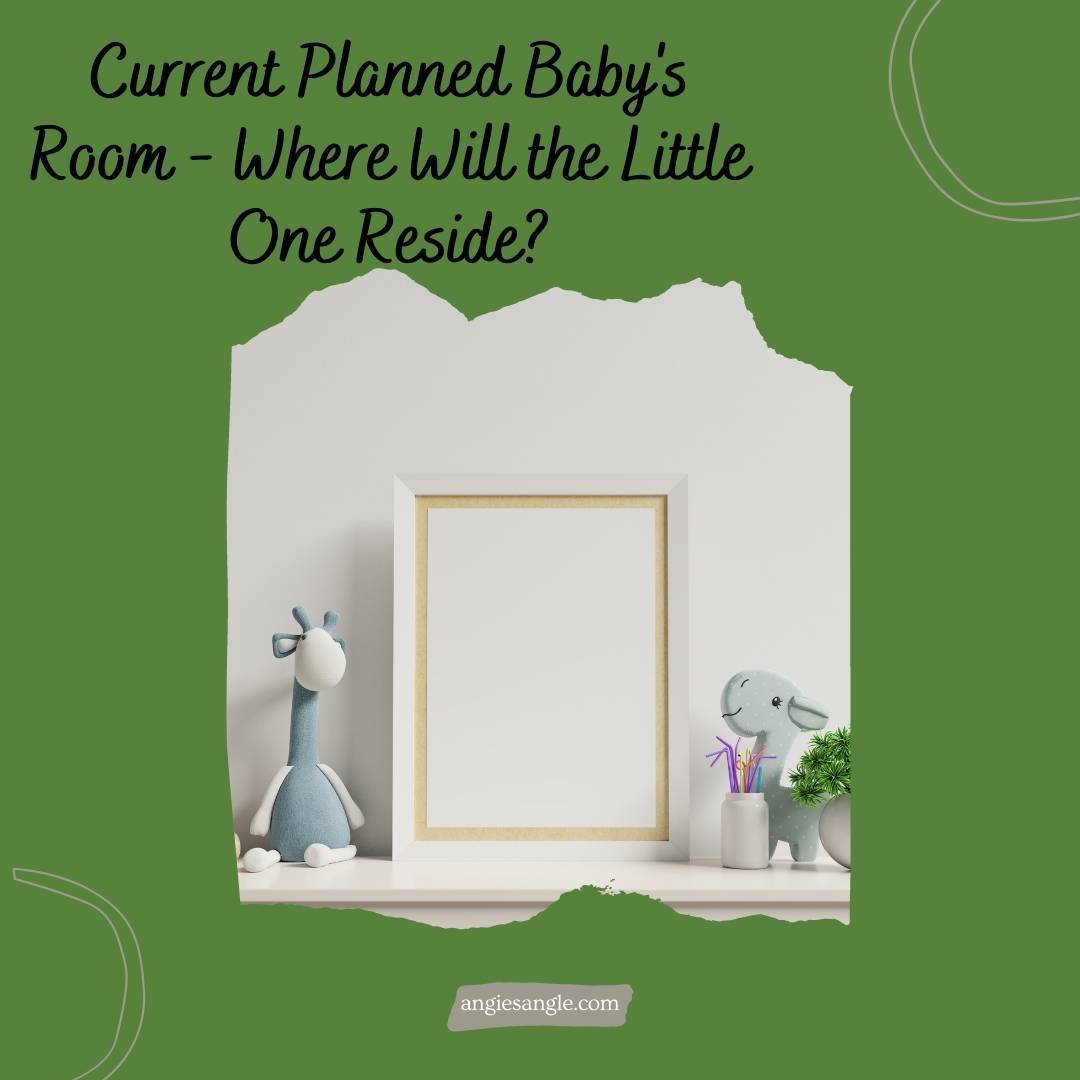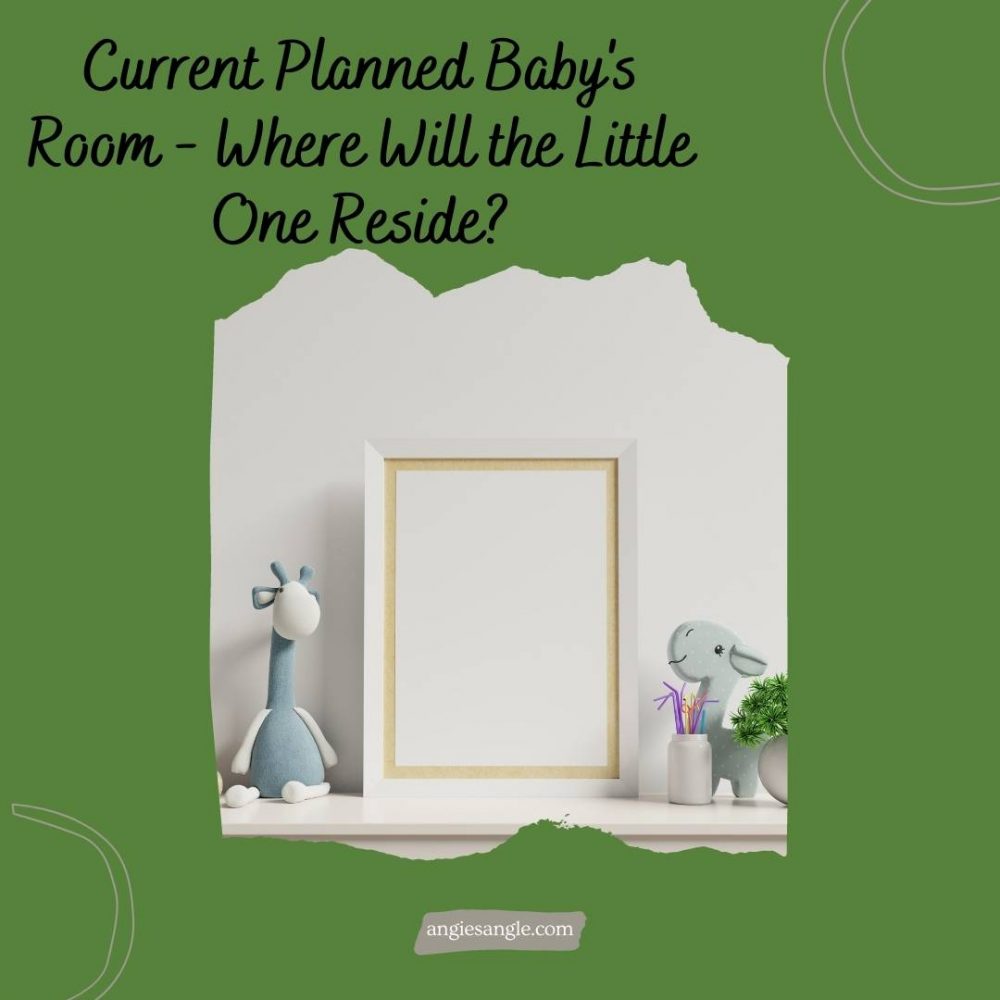 Current Planned Baby's Room
Since I've taken you all through a blog post tour of our house and our plans of what we'd like to do with it, it'll be easy to reference the space. The room that will be the baby's room is what was the main floor guest room.
It's the only bedroom on the main floor, and it makes me a tiny bit nervous about having the baby on the main floor with us upstairs, but it is what it is, and it'll be fine. You can bet, though, I have a baby camera set up on my registry!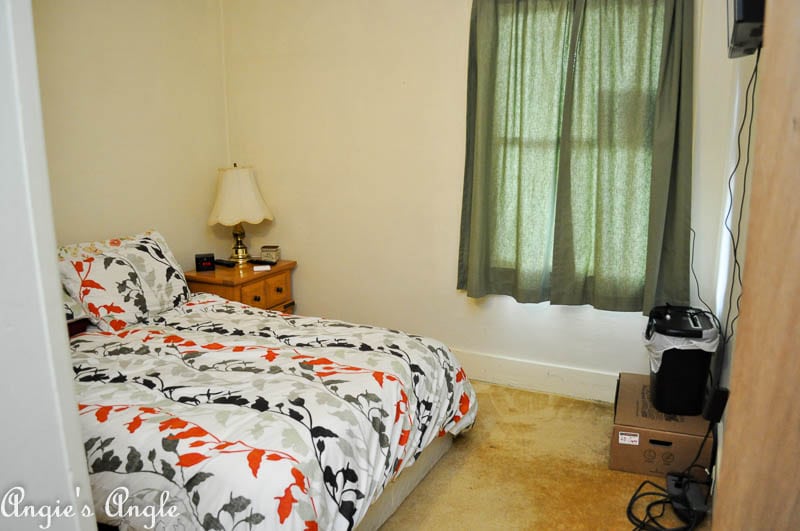 That yucky carpet will be going, as we've wanted it to go for years. We'll put down some wood and then add in a good throw rug to make it soft. The Tv will stay, it's a bit big, but we already have one in the downstairs guest room. Figure it could come in handy too. We'll finally paint in here, but I am unsure what yet. And take down the wallpaper banner at the top of this room that you can't see. That current curtain will be going as well. I am not sure if I'll go with some in blind and curtain or just a curtain again. We'd love to change out this window while we are doing stuff here too, but unsure that will happen just yet.
My beautiful shelved game shelves in the closet will have to be moved downstairs, but I think I have a space for it, so it should work out well. I am just sad to see it go after Jason did it so perfectly.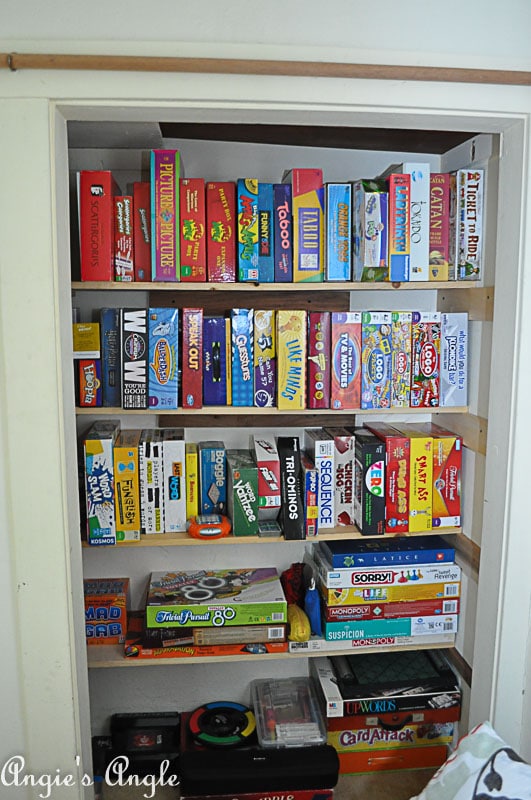 I think we'll put the Ikea dresser down in the guest room up here and get a small rod for a small selection of hanging things.
We'll add in a rocker, of course, along with a crib and changing table. I am clueless on any themes yet, but I keep getting drawn to wild animal babies. Like cute giraffes, sloths, etc. Am pretty sure, no matter the sex, that is the theme I'll be going with in some form. It's just too cute!
I, of course, will be sharing updates here as we do things. And that includes things we'll be doing elsewhere in & outside of the house. I am excited to have some new content ideas coming your way.