Once again, it's been awhile since I showcased a room in the house. Part of it had to do with my struggling self. And part just because half of the house is in chaos. Chaos getting ready for our yard sale that is. A mess!
But a few weeks back I did get some more photos taken of the house to continue the Our House series. Happily, we got the main floor bedroom cleared because we thought we were going to have overnight guests. I took that opportunity to take the photos I needed for this here blog post!
Pretending we haven't taken you through the house (exposing the state of the backyard), let's head into the main floor bedroom.
Be Our Guest in the Main Floor Bedroom
The main floor bedroom is right off the dining room. Now it's not a big room at all. Right now we have a full mattress in here that is just sitting on the floor. Down the line, we want to put in here one of the platform beds with drawers under it. Saving space yet having places for the sheets and other things.
This is the view when you first enter while standing at the door.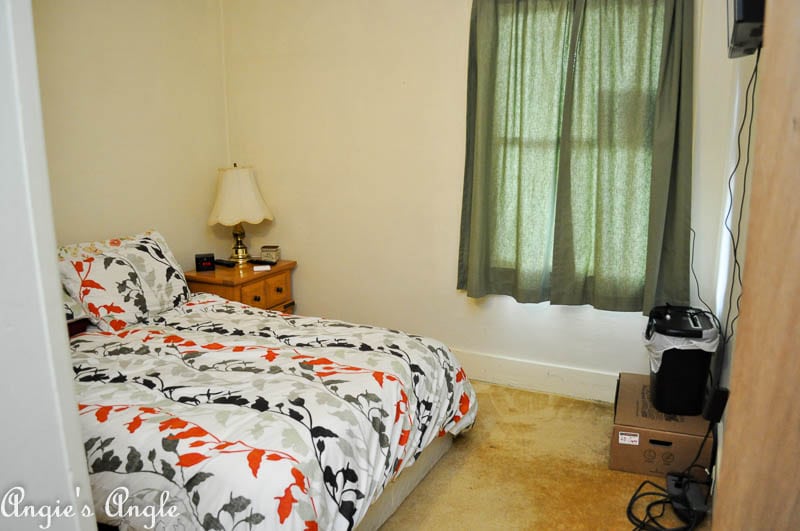 The carpet will go as soon as we get into this room to redo it. Not sure if I want hardwood (probably) or a nice soft carpet. Time will tell once we do dive into this room. For this room, the idea is to do a black, white, and red feel.
You can tell it's small just from this view. Flipping from the window you'll see a tiny closet.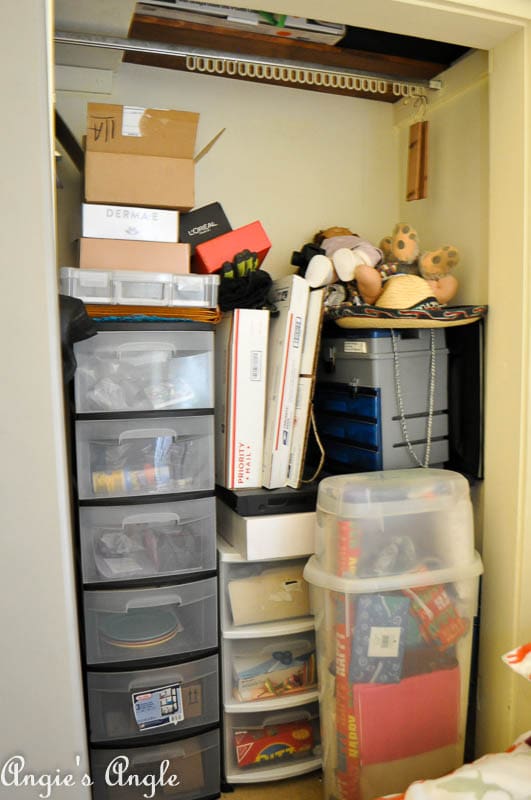 As you see a closet. Nothing special. Stuffed full of stuff at this point. But no longer as I pulled out all my scrapbooking stuff for the yard sale. It looks much different already. Am not sure what I am going to use this closet for just yet. Am hoping something will come to me once we get in here or hopefully before.
There you have our main floor bedroom. It's not much but am hoping over time it'll be a cute little place to rest one's head.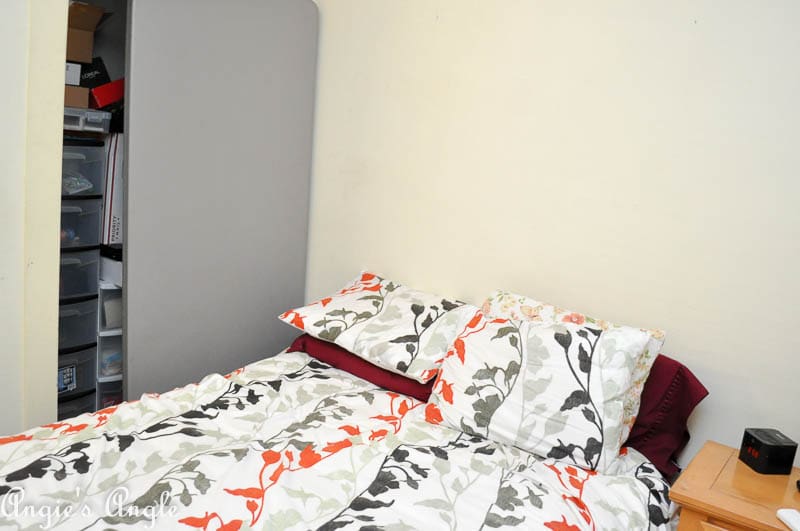 Catch Up On Our House Series Thus Far
In case you missed the rest of the Our House tour of rooms and the state of them now. You may find them by following the links below.
Introducing You to Our House
Front of the House
Main Living Room
Second Living Room
Main Bathroom
Gaming Nook – Spiral Staircase
Master Bedroom
Master Bathroom
Upstairs Nook