Brightness is what comes to mind for this 2022 Catch the Moment 365 Week 14. Hopefully, as you look at this last week of photos you'll see why I say that. I am still over here trying to get my feet under me. Some days I feel like I got this, others not so much. It would help if I stopped feeling so gosh darn tired. Today is the first day in a while, I haven't tried to lay down too for Lily's afternoon nap. Also, it feels like I've gotten a few things done today, it's promising.
Post below may contain affiliate links, which I may receive a kickback if you order through the provided link at no extra cost to you.
Even though today has been promising, I fear that I'll never get my feet back under me and that is a scary feeling. I feel so useless not getting any work done. We'll shove that fear though and hope that I will still get going again very soon. Such as a Lily update, house(s) update, and many other things just calling to be blogged about.
Is it no surprise that most of this last week is Lily? But for good measure, there are two different ones added to the mix. Ready? Keep scrolling to view the week.
2022 Catch the Moment 365 Week 14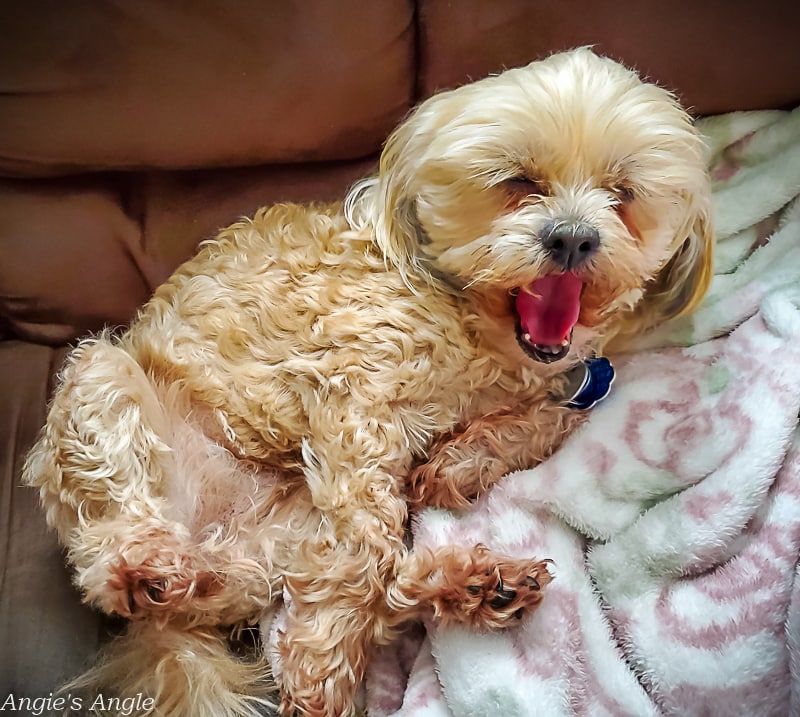 Day 92 – Saturday, April 2nd – Silly Roxy! She made me nervous at first when I walked by her, cause her one back leg was up and nothing else. Ended up, she was just sleeping comfortably. Woke up when I went to take a photo, of course.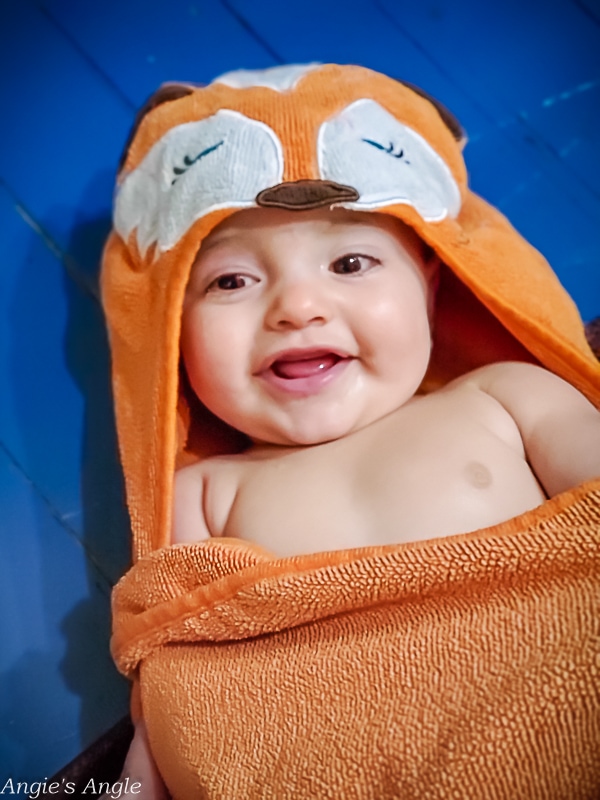 Day 93 – Sunday, April 3rd – Just our little Foxy Lily fresh from her bath. Love our buy nothing group on Facebook, got this cute fox towel plus a few others!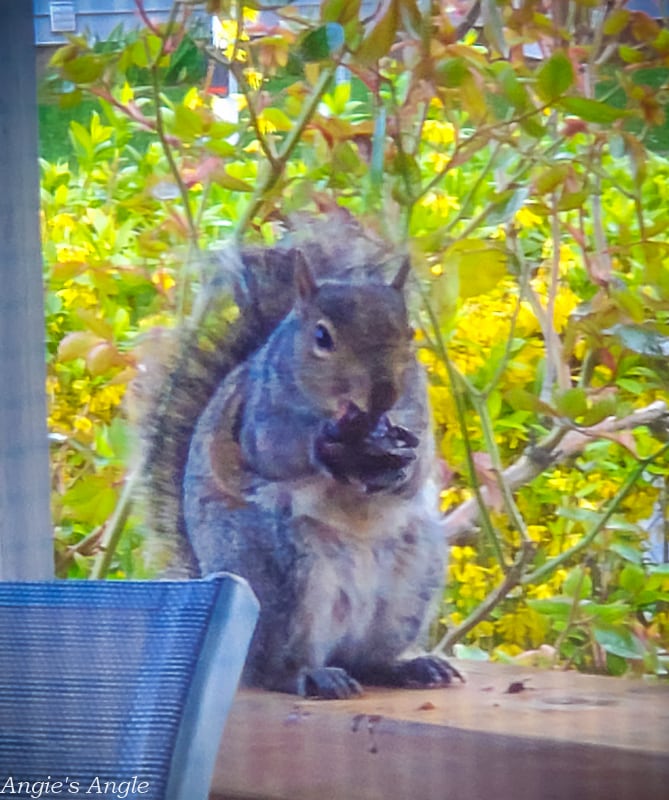 Day 94 – Monday, April 4th – I happened to look out our front window to this cuteness. Happily, he stayed right there when I went to get my camera to snap a shot.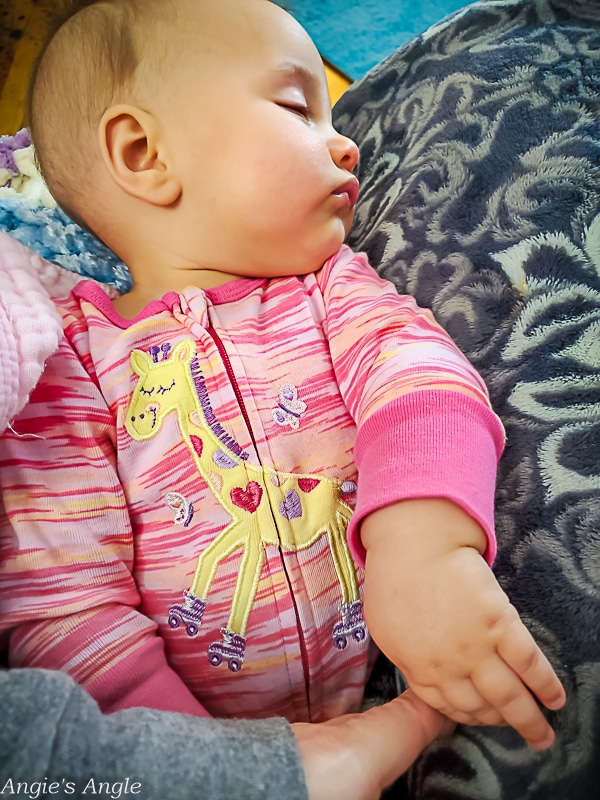 Day 95 – Tuesday, April 5th – Lily went to sleep while drinking her night milk. Looking so cute in one of her new pj's from Costco. And note her holding my finger.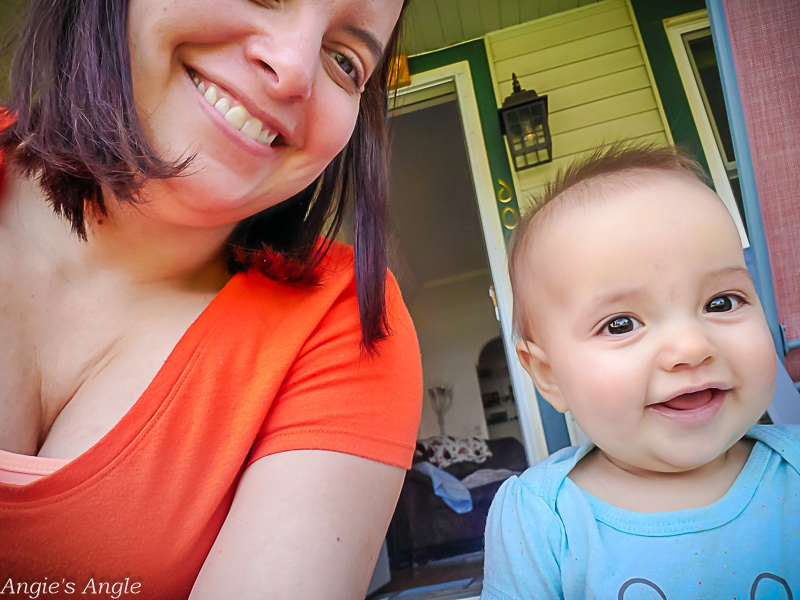 Day 96 – Wednesday, April 6th – Just sitting on the porch in the nice afternoon.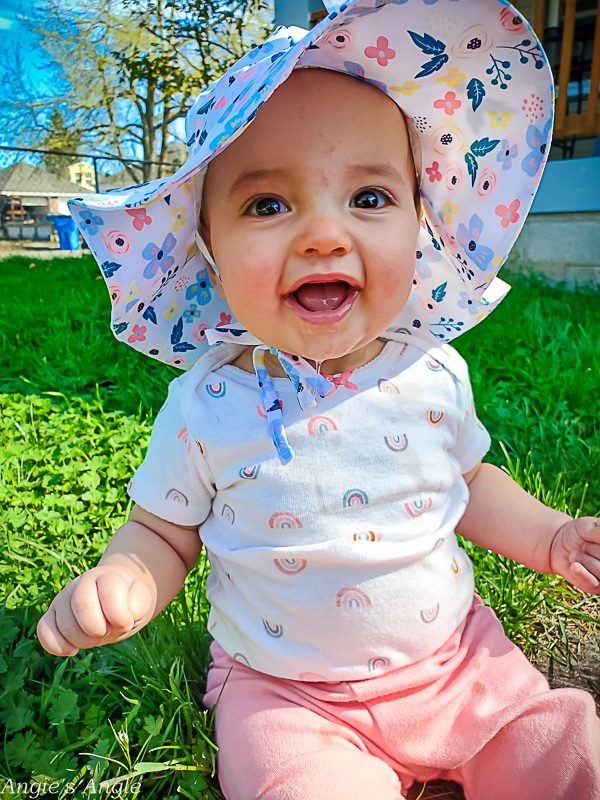 Day 97 – Thursday, April 7th – Grabbed Lily a sun hat from Amazon cause I knew she needed something to protect her head on these sunny days. Doesn't she look adorable and so happy? It was a beautiful Spring day of 76!
How was your week? Yes, I missed a photo again this week to close out the week.