Lily has been a little bugger with nighttime sleep lately, which has left me bone tired during the day. However, naps happen for me in the afternoon, and I am just rolling with it. Lily just now laid down for her afternoon nap, so I will throw up this 2022 Catch the Moment 365 Week 20 and then see how I feel. I slept reasonably well last night, but a snooze sounds lovely.
Post below may contain affiliate links, which I may receive a kickback if you order through the provided link at no extra cost to you.
Looking at the line-up of this last week's photos makes me smile. I think there is some great variety, and of course, cute Lily. I love it when a week doesn't seem like the same thing is on repeat. This week wins on the variety factor.
Ready to see what this week held? Keep scrolling for a small glimpse!
2022 Catch the Moment 365 Week 20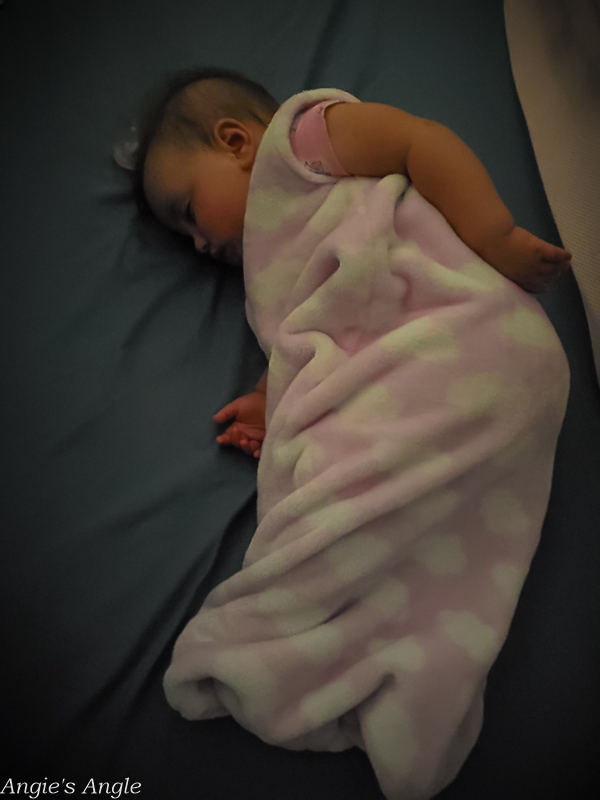 Day 134 – Saturday, May 14th – Lily was sound asleep in her crib when I came up for bed. That little arm. Cuteness. She hates when she can't use this sleep sack and has to use the lightweight one. I believe she likes the fluffy, coziness of the one she is in here.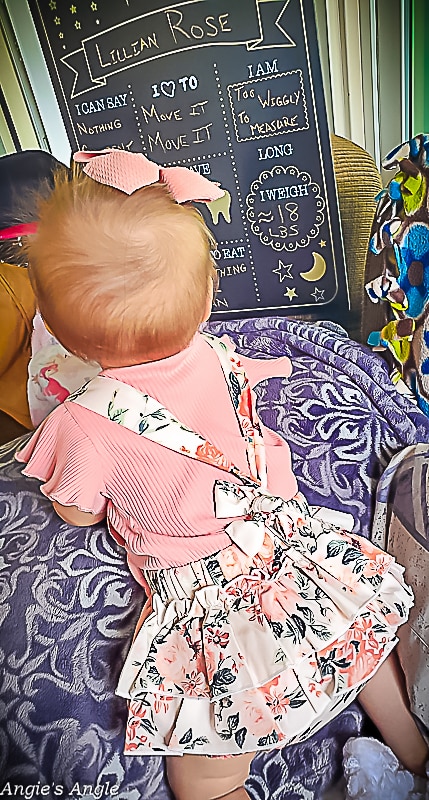 Day 135 – Sunday, May 15th – Lily turned 9 months! It was adorable how she kept looking at the board we filled out for her. It was like she was really taking it in. Plus, her outfit. Too cute!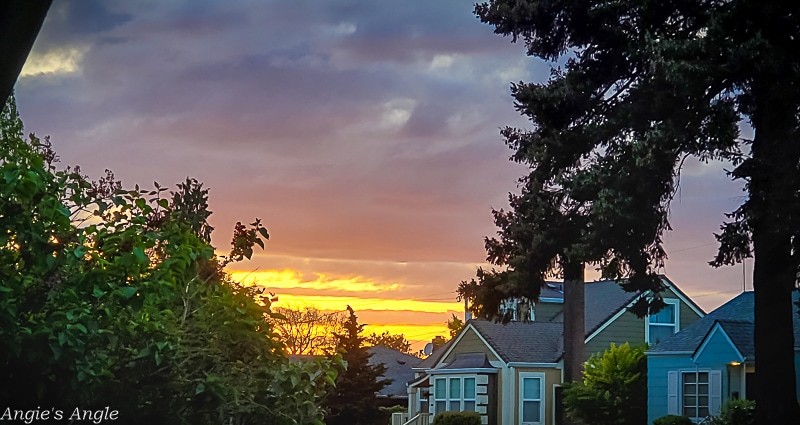 Day 136 – Monday, May 16th – I finally captured a decent sunset with my camera phone.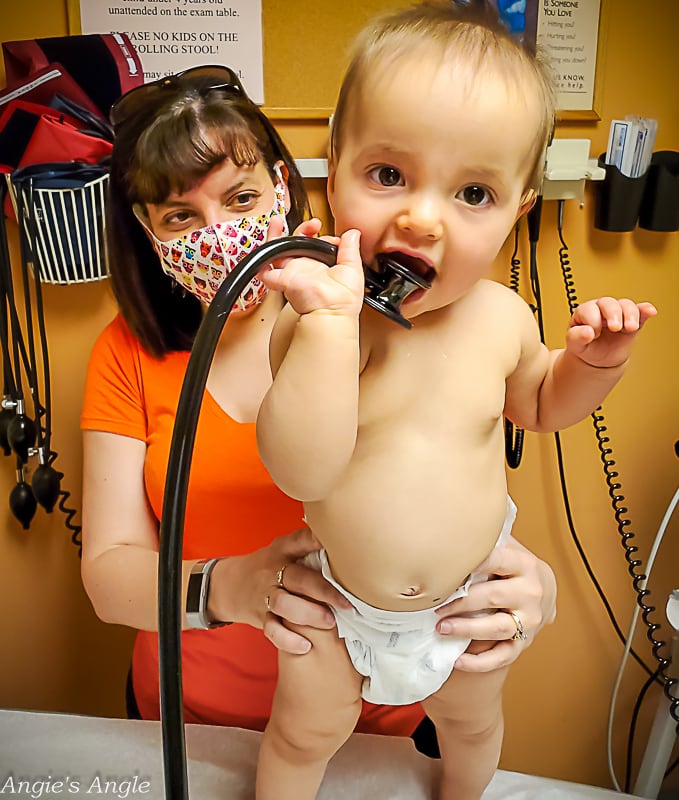 Day 137 – Tuesday, May 17th – Here we are at Lily's 9-month check-up. The doctor thought she looked adorable with her stethoscope and wanted a photo. But she didn't think it would be ethical to take one for herself, so I told her she could take it with my phone. And here we are.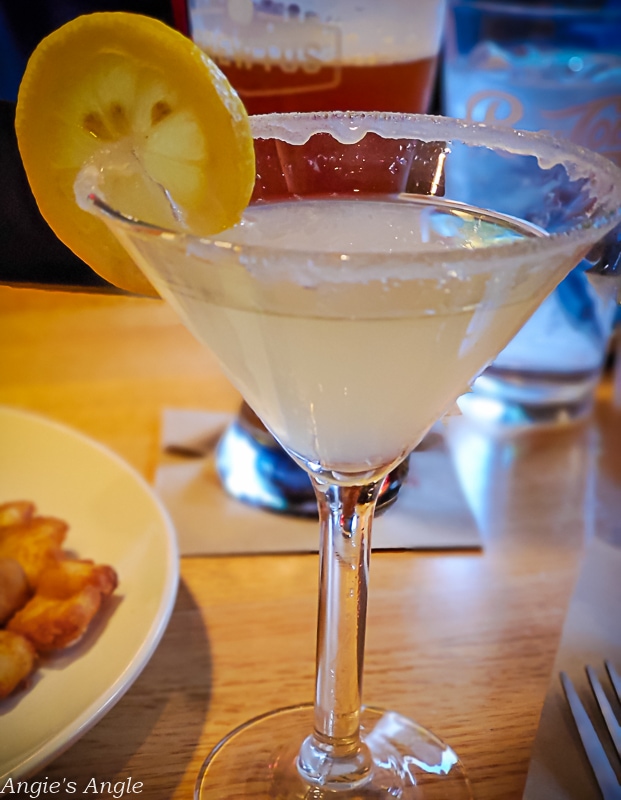 Day 138 – Wednesday, May 18th – A little dinner out with the soccer guys. We tried to make it more than just a soccer team and a family, but some don't like to play along. But anyway, here we have my very favorite lemon drop. Yum!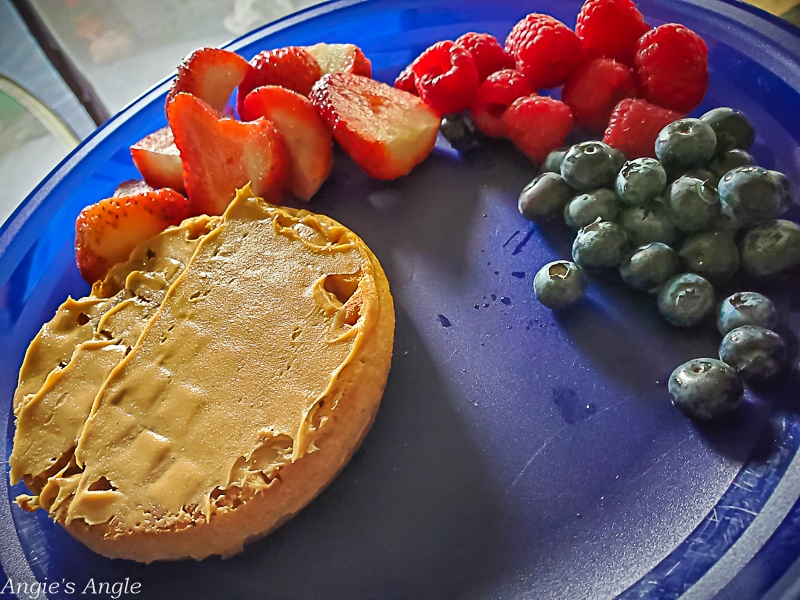 Day 139 – Thursday, May 19th – I've never been a breakfast eater. But since I had Lily and forced myself to eat, I wake up hungry more often than not, which is still weird for me. So I've been trying to find more variety in what to have in the mornings and bought some frozen waffles even though I am not huge on waffles.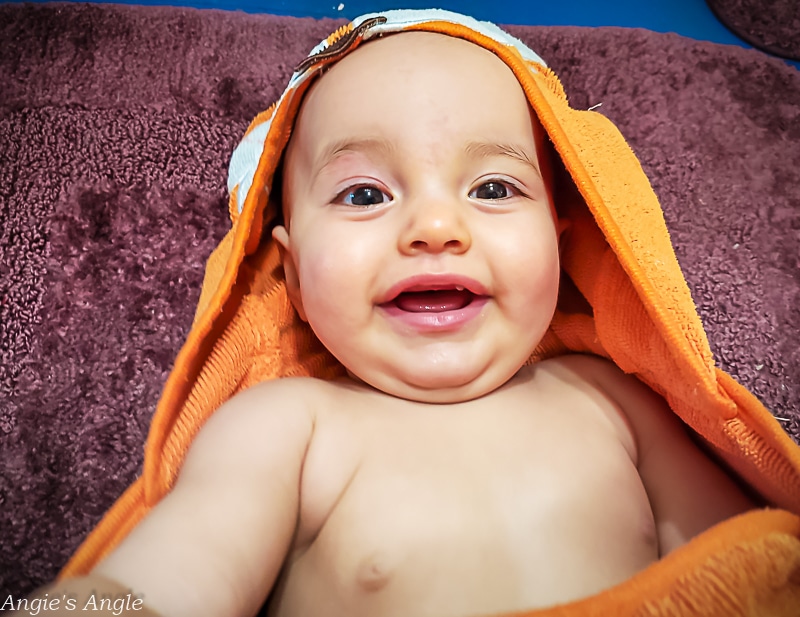 Day 140 – Friday, May 20th – The cutest little fox you ever saw. Her cute bath towels make bath time even more fun, I think.
How was your week?