I just had a refreshing nap, and I will do my darndest to get this up before my little (BIG) 10-month-old wakes up from hers. But, for some reason, words are failing me for this 2022 Catch the Moment 365 Week 23. Most of the time, the words flow pretty quickly, but I've been flipping screens trying to think of what next after my first sentence. It's kind of weird, truthfully.
Post below may contain affiliate links, which I may receive a kickback if you order through the provided link at no extra cost to you.
Maybe it's because this last week was weird too. An odd mishmash of photos, I think, which I think is mostly good, but none truly pull me in either like normal. So we'll push forward, show you a bit of our last week, and move on.
Ready to get this awkward post going? Me too!
2022 Catch the Moment 365 Week 23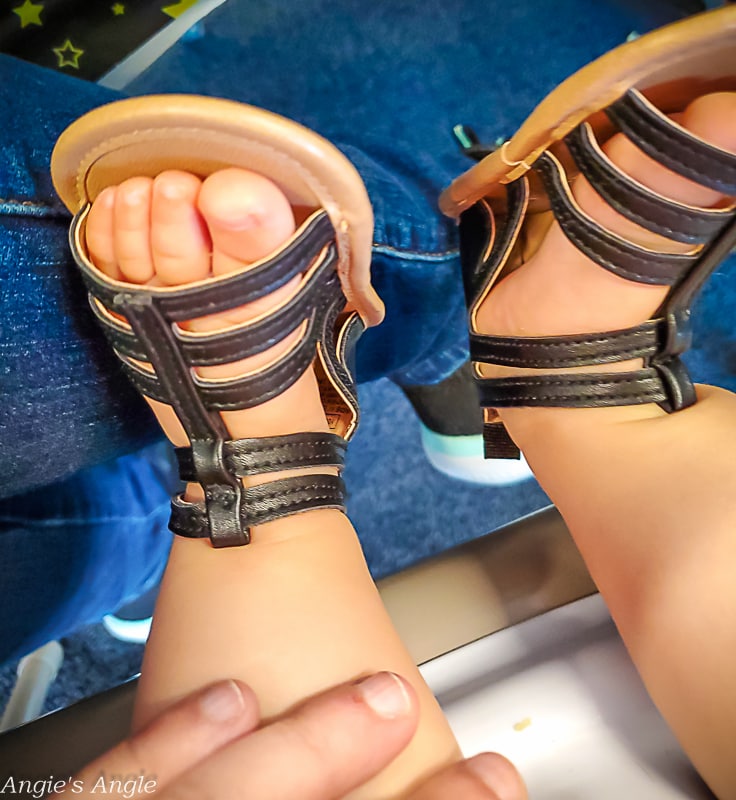 Day 155 – Saturday, June 4th – Lily wore the cutest dress to a graduation party, and I took plenty of pictures of her in it. But I didn't share them because it was going to be her 10-month-old photo shoot dress (today!). So instead, you get a cute picture of these adorable shoes! You should have seen her keep checking them out once we put them on her. Freaking cute is what it was!
Day 156 – Sunday, June 5th – Sometimes, the furry baby just needs some daddy cuddles. Even if the Lily storm was raining down, note the Lily half body in the picture too.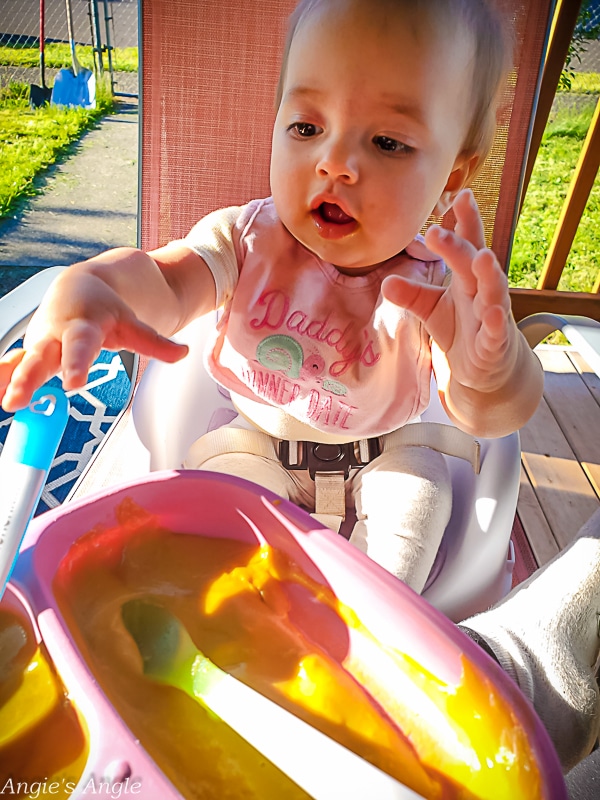 Day 157 – Monday, June 6th – The weather was finally nice enough to get some outside dining in for dinner. Lily loves her spoons yet hasn't got the concept of feeding herself, but I am trying to show her by using less messy food choices.
Day 158 – Tuesday, June 7th – Lily lounged in her rocker while watching me straighten my hair. The way she was sitting was making me laugh. She was curled up just like Mommy would sit.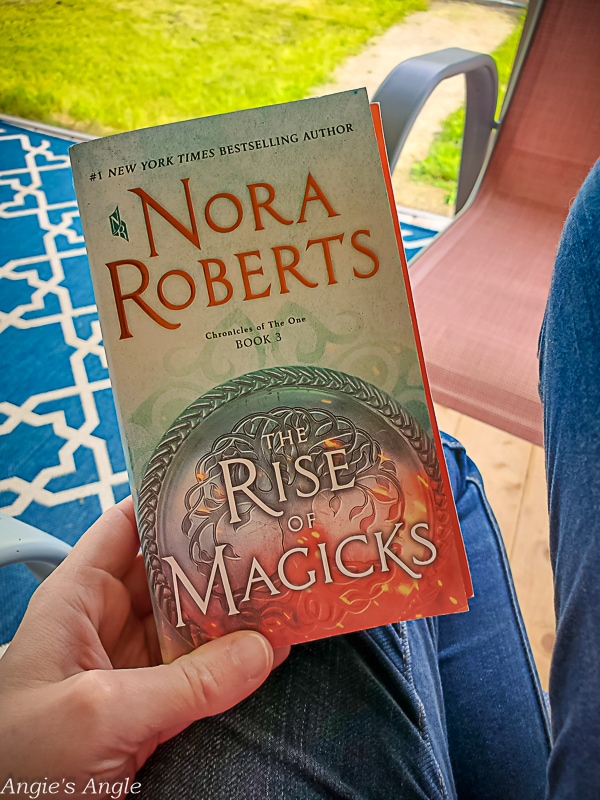 Day 159 – Wednesday, June 8th – Nothing beats some outdoor porch sitting with my current book. Yes, I am still reading The Rise of Magicks by Nora Roberts. I haven't felt I have gotten much reading time in the last bit, so this one is taking me forever to finish.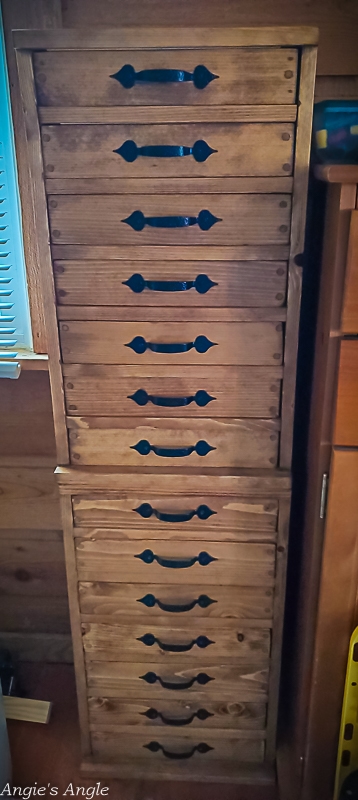 Day 160 – Thursday, June 9th – We brought home these beauties from the Idaho house. Tim, Mom's boyfriend, had quite the talent for woodworking. He made these for her sewing threads, and I knew I needed them at home. I have used one for all my makeup thus far and love it.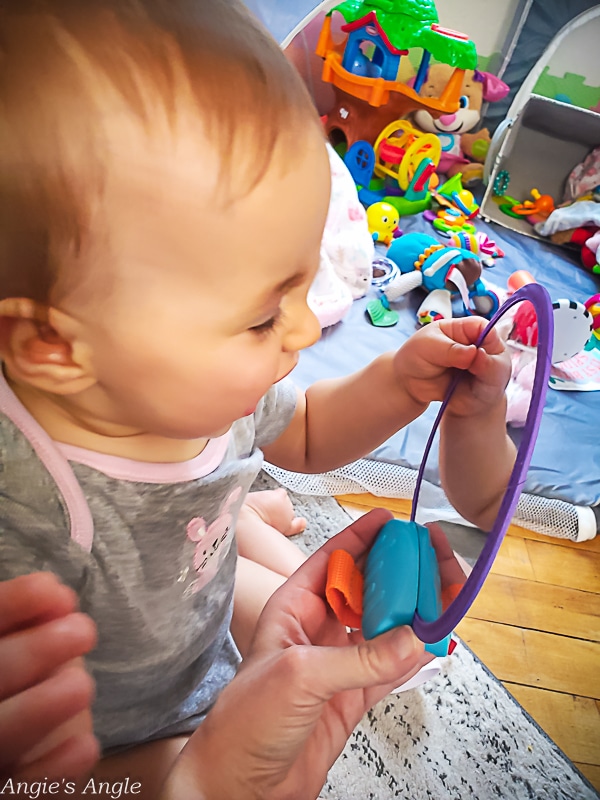 Day 161 – Friday, June 10th – I remembered she had a removal mirror from her little gym. While she won't use the mat nowadays, I knew she'd love this little mirror. "Who's that cute girl?" asks Lily?
How was your week?