Summer camps. Watching Instagram stories blows me away; you must book your summer camp adventures now. What? So if you have already signed up (or getting ready to) your child for those fun summer camps for your kids, look no further than here to ensure things come home from summer camps with Name Bubbles!
This is a sponsored post with Name Bubbles. However, everything is 100% my own opinion and photos. Affiliate links below may give me a small kickback at no extra cost to you.
Of course, Lily isn't old enough to go to summer camps. Thankfully she still has a few years before requesting those fun camps. Yet, I already have a splendid idea for these super cute labels for our use. Of course, I can also think of a million other benefits, but let's talk about summer camps and ensuring all those precious things come home with your child to the best of your ability.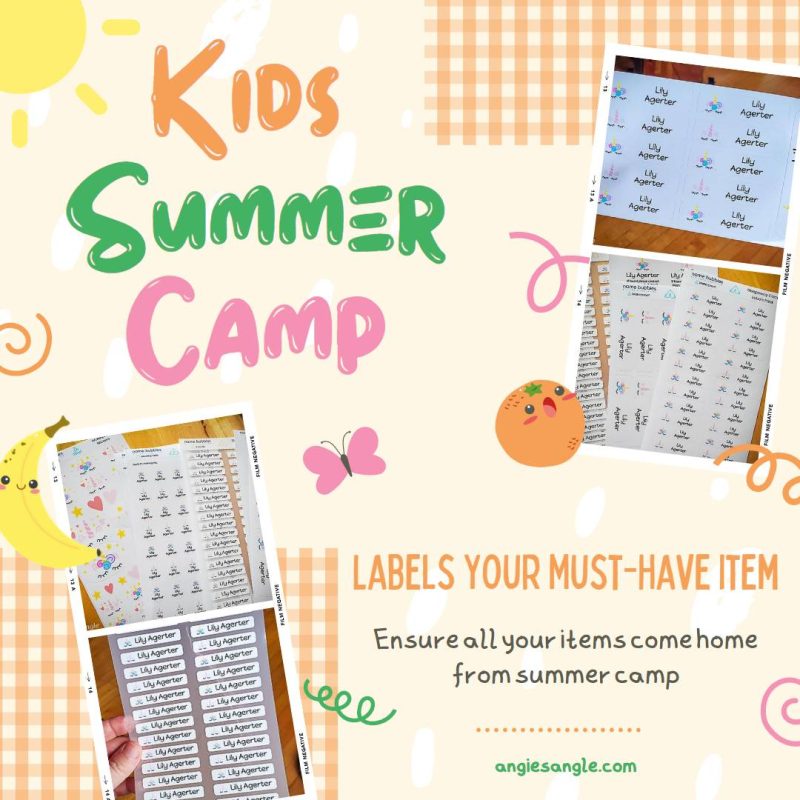 How to Ensure Things Come Home from Summer Camps with Name Bubbles
It may be odd, but I never attended any summer camps when I was younger. My big adventure was heading to my sibling's house for two weeks. Oh, the joys of having older siblings already out on their own. We couldn't have afforded any summer camps, even if I wanted to go. An introverted child wanting to go out with strangers for weeks at a time? No, thank you!
With that said, I do hope Lily is much more adventurous than I was and will want to go to summer camps.
Now if you are anything like me, you are probably making a list of everything you need to pack for your child's summer camp. Now I have a new item to add to your list! Labels with your child's name can be used on various items. Yes, even clothes! You can even get labels with your contact information instead of just your child's name, so if it gets misplaced, it's more likely to find its way back into your hands quickly.
Check out the labels I picked out for Lily. Aren't they cute?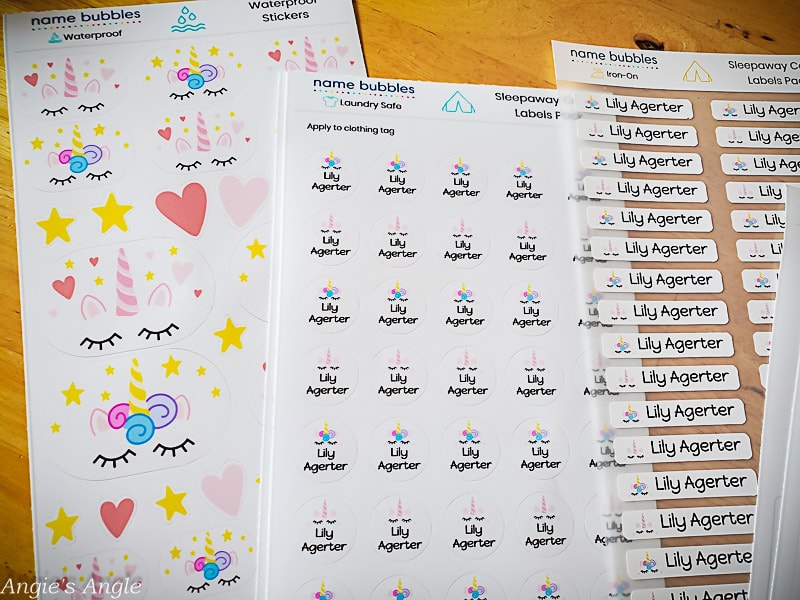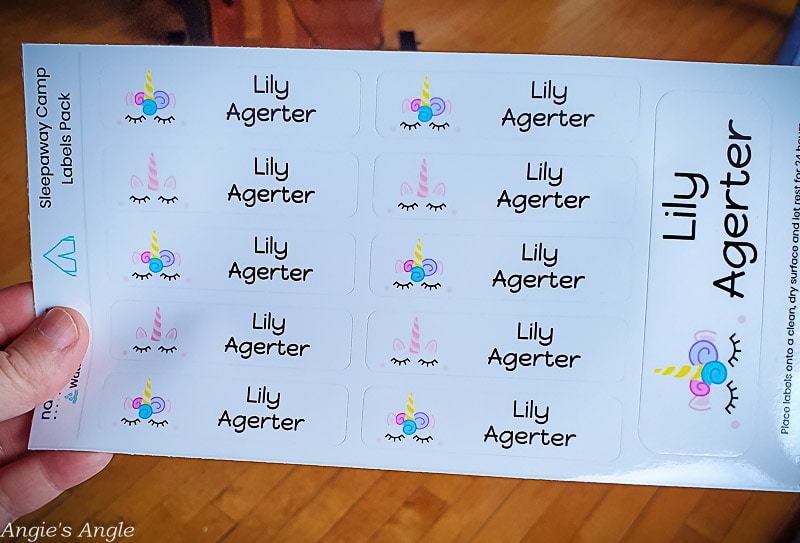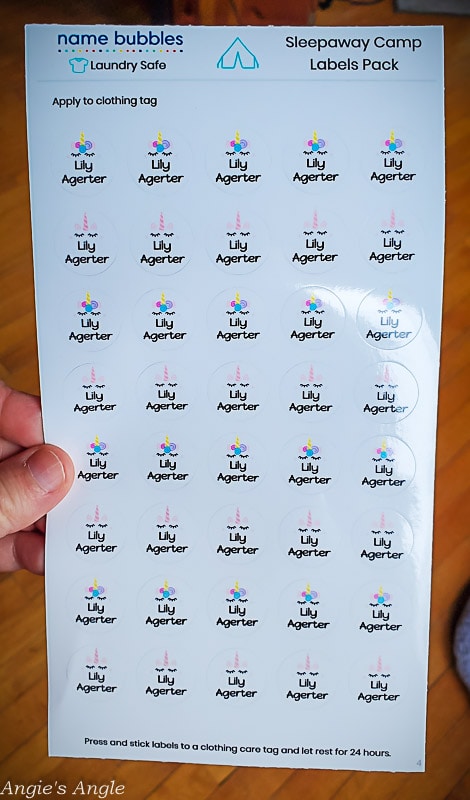 I hope to get Lily into swim lessons soon, so I thought these would be fabulous to put on things we'll take. Ensuring that if a frazzled Mommy state happens, it will likely find its way back to us. Lifesaver!
Name Bubbles Camp Labels
There are many perks to choosing Name Bubbles instead of any other labels.
Extra durable for those big adventures. No tearing or ripping off.
Washable! So yes, put them on those clothes.
Sun-block proof. Go ahead and protect yourself.
Even bug spray proof as well.
There are also so many different designs to choose from.
Sigh of relief; these Name Bubbles Camp Labels have all your dots dotted.
It's time to head to Name Bubbles and check out their line of summer camp labels. I know you'll find something that will scream your child to you & you can save on it with my 10% discount code. Just use angiesangle to save on your order at checkout.