Funny enough, when I signed up to do this giveaway hop, the prize I am giving away was not my original reason for signing up. This means you'll see another giveaway soon after this ends. Yay! Did you know that March 2nd is Reading Across America? Because of that, I will give you two new books to enjoy. Your chance to win two books with ease. What fun!
Post may contain affiliate links that I may receive a kickback for you ordering through the provided link at no extra cost to you.
With me trying to get my feet back under me this year, I thought it would be fun to bring back some giveaways. While there might not be many, I will sprinkle some throughout the year. So keep your eyes peeled – not only for normal postings but giveaways too!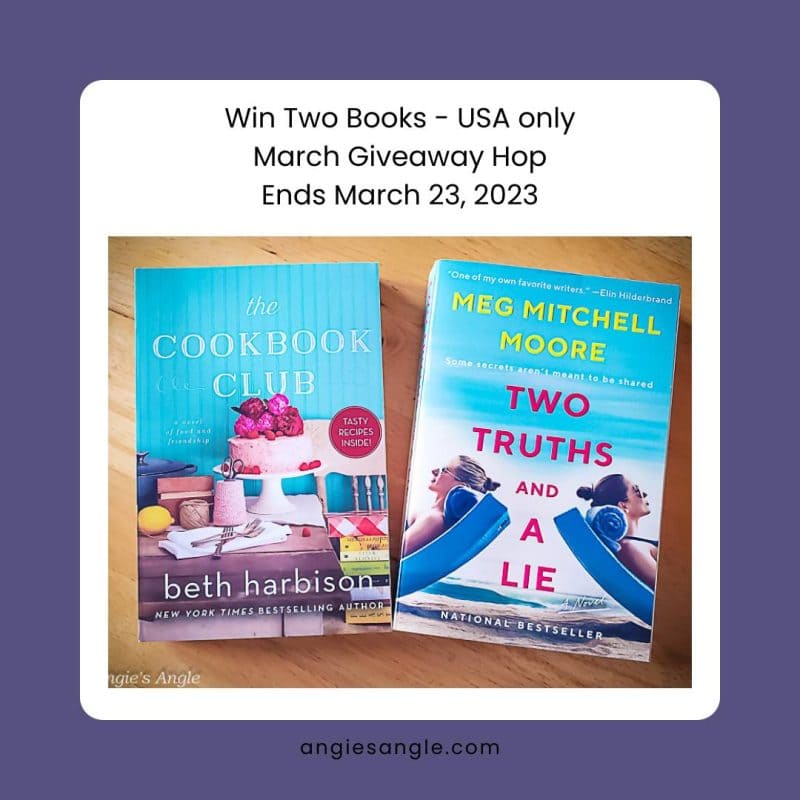 Win Two Books
The fun thing about joining giveaway hops is that you can enter my giveaway by visiting my page and finding many others to enter simultaneously. At the end of my giveaway, you'll find links to others that have joined in to bring you more things to enter. So make sure to remember to check that out as well.
You can win the two books below, with a little snippet from them, to learn more. I've read and enjoyed both, so I think you will too.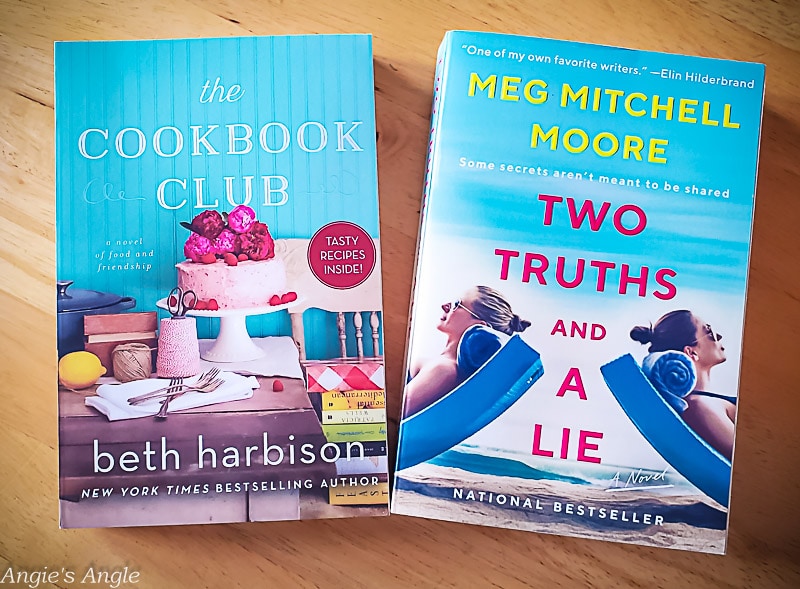 The Cookbook Club by Beth Harbison
MUST LOVE BUTTER: The Cookbook Club is now open to members. Foodies come join us! No diets! No skipping dessert!

Margo Everson sees the call out for the cookbook club and knows she's found her people. Recently dumped by her self-absorbed husband, who frankly isn't much of a loss, she has little to show for her marriage but his 'parting gift'—a dilapidated old farm house—and a collection of well-loved cookbooks

Aja Alexander just hopes her new-found friends won't notice that that every time she looks at food, she gets queasy. It's hard hiding a pregnancy, especially one she can't bring herself to share with her wealthy boyfriend and his snooty mother.

Trista Walker left the cutthroat world of the law behind and decided her fate was to open a restaurant…not the most secure choice ever. But there she could she indulge her passion for creating delectable meals and make money at the same time.

The women bond immediately, but it's not all popovers with melted brie and blackberry jam. Margo's farm house is about to fall down around her ears; Trista's restaurant needs a makeover and rat-removal fast; and as for Aja, just how long can you hide a baby bump anyway?

In this delightful novel, these women form bonds that go beyond a love grilled garlic and soy sauce shrimp. Because what is more important in life than friendship…and food?
See it on Amazon
Two Truths and a Lie by Meg Mitchell Moore
Truth: Sherri Griffin and her daughter, Katie, recently moved to the idyllic beach town of Newburyport, Massachusetts. They've been welcomed by Rebecca Coleman, unofficial former leader of the Newburyport Mom Squad, and her teenage daughter Alexa, Katie's new babysitter.

Truth: Alexa has time on her hands after a falling-out with her friends involving her popular YouTube channel. Katie can't be left alone because of nightmares that don't jibe with Sherri's vague story about her past. Rebecca Coleman has been spending time with someone she doesn't want people to know about just yet.

Lie: There's no new man in Rebecca's life, and it's definitely not one connected to the Mom Squad. Alexa isn't seeing anyone new herself and plans on shutting down her YouTube channel before leaving for college. Sherri Griffin's real name is Sherri Griffin, and a bad divorce is all she's running from.

A blend of propulsive thriller and gorgeous summer read, Two Truths and a Lie reminds us that happiness isn't always a day at the beach, some secrets aren't meant to be shared, and the most precious things are the people we love.
See it on Amazon
Your Chance to Win Two Books Below
USA only, please. I will be shipping the two books to you personally. The winner will have 48 hours from when I email them as the winner to get back to me. Otherwise, I will be forced to pick a new winner. There are daily entries, and sharing is caring! Most of all, have fun, and good luck!
Win Two Books – March Giveaway Hop
MARCH For The Love Of Reading Giveaway Hop
As I mentioned, now that you've entered mine, check out all the other giveaways you can enter below! All are open until March 23, 2023.