If someone had told me in 2019 that life would drastically change within the next year, I would have laughed at them. After laughing, I would have sat there and worried and made my anxiety super high as things shifted (more than it already did with everything that happened). Looking back, I still can't believe everything that happened and how our life has changed. It's no wonder that finding me again has been so hard. I am happy to report that pieces of me are finding their way back together, and it feels good. Today I will re-introduce myself and answer the question, who am I?
Almost three years of changes. Hard to believe looking back now, but here we are, picking myself back up and trying to establish my work again.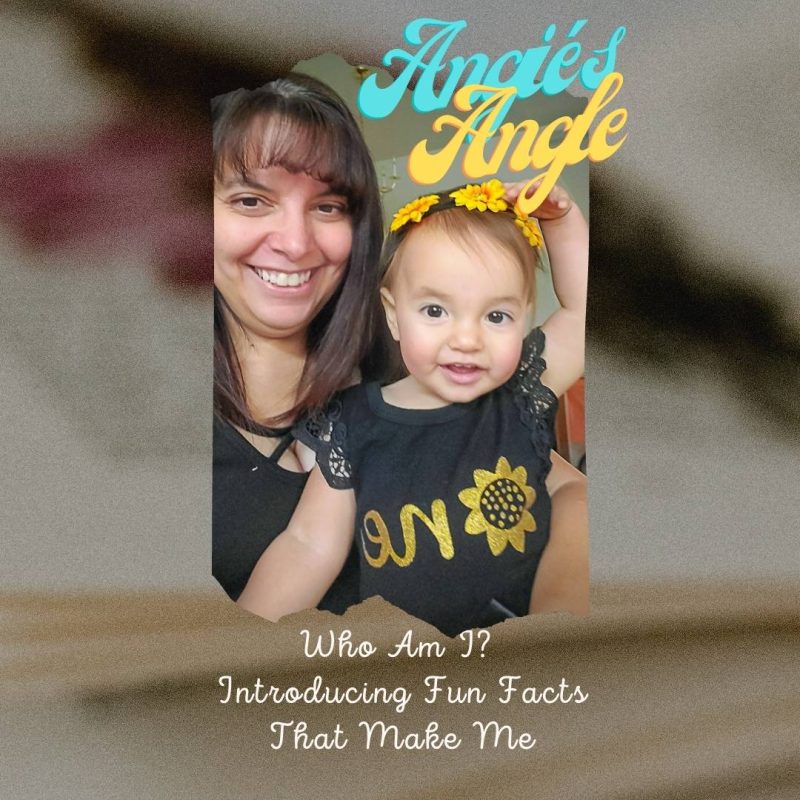 Who Am I – Hi, It's Me, Angie of Angie's Angle
Simply stated – I am a wife, mom, sister, niece, and friend. You would think an all-about-me post would be pretty easy to write up. Yet, I get so far each day and can't think how to move forward. My mind is a mangle of thinking, who am I anyway? What can I tell you that I do on a daily that doesn't involve, Lily?
I wouldn't have imagined that finding me again would be hard or take this long. Lily is almost 19 months, and I am just now starting to feel more like me again. Who knew? After this long of not feeling like me, who am I now? Am I still regular Angie, just an actual human Mom? Can I pick up the pieces of my long-time job and find myself and work again? I can sure try. And try this year I am – and it feels lovely.
What do I like while not being "on" with Lily? Those times seem so short when you want to do so much yet have so little of it. Naps for myself often win in afternoon nap time, so writing doesn't happen, but I am getting better about working while she is up and during those nap times.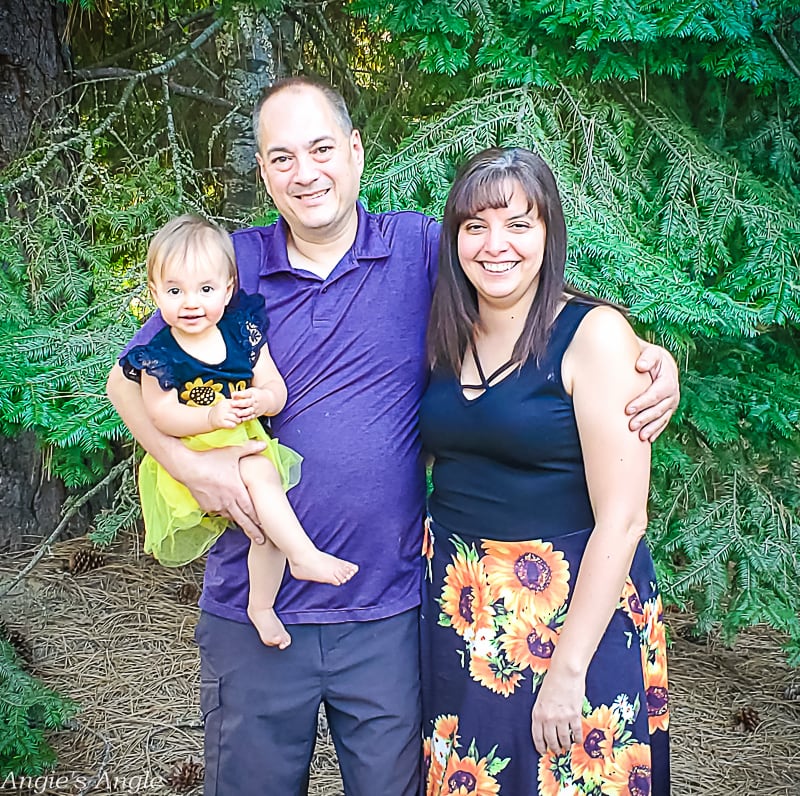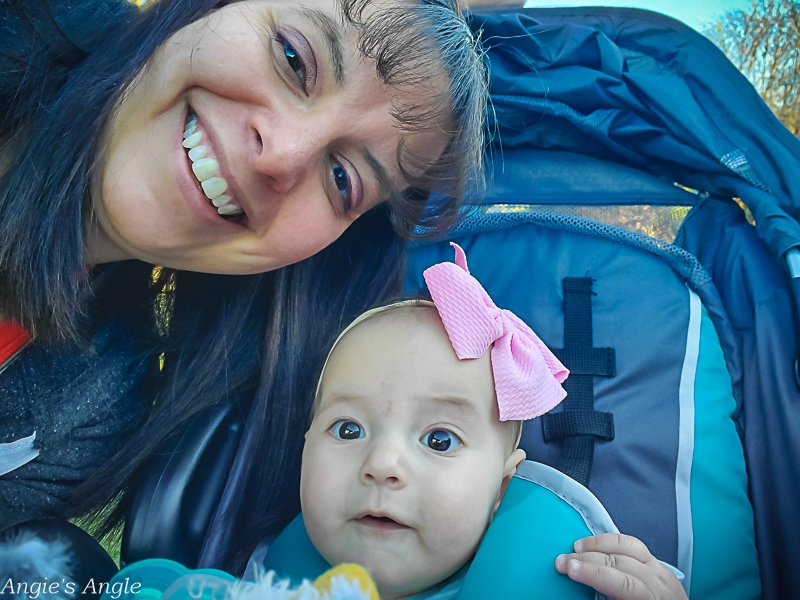 Pieces of Me
Still a reader. And I am finding more and more pockets of time to be able to read. Last year I was annoyed with how little I could read, but this year already feel better. Still read two books at a time – one in a physical book & one on my kindle. Physical books are for during the day, and the kindle is for nights. Perfect combos.
Heart of a traveler. While we made a lot of trips to Idaho last year, it didn't feel like actual "travel. I am hopeful this year, we can bring back that general joy of traveling. Both sponsored & regular. There is nothing more special than getting away from your routine and exploring. And, of course, taking lots of photos.
I love capturing the moment with photography. While my beloved Nikon doesn't work as it once did, I still love taking photos. It just isn't the same without my Nikon. We hope to get a new phone this Spring; with that, some joy should return to more photography. Someday I'll be able to update my Nikon, though; there is magic in holding it. I do videos, but it doesn't hold me like a simple photo.
Bring me all the games. While we haven't physically played any board or card games in a while, I still love them. Just finding the energy to sit down and play is hard. I do play a few games on my phone that I enjoy. It just isn't quite the same as a board or card game. I still love video games but haven't found the zip to start that again.
A Serial Tv Watcher is me. I love way too many Tv shows. And I'd rather watch most of them with Jason, so they pile up on our DVR and watch lists on our streaming services. Current favorites, to name a few, are the Good Doctor, The Connors, 48 Hours, and Emily in Paris. A very select few; there are many more.
Just a gal that loves to write. From blog posts to social media posts, and any other area I can sit and type type type brings me joy. I am an introvert and do better communicating in the written word. Which is one of the primary reasons I run a blog.
As mentioned, I am a wife. Jason and I have been together since 1998 and married in 2003. This year we celebrate our 20th wedding anniversary (which is why we hope to do something special) and our 25th year together. Our lives are so entwined; I don't know what I'd do without him by my side.
A newly minted Mom. While I've been a fur Mom for many years, I never thought I'd be a human Mom. Yet, here we are 19 months later, and she is a handful. Already too bright for her own good and full of mischief.
You can also find me enjoying – camping, walks, sniffing the flowers (and candles, who I am kidding?), hosting things in my home, road trips, listening to music (and podcasts), and I am sure many other things.
Who Am I? Good question, but all these little pieces help make me me. Ever changing and evolving. Life sure is different than it was in 2019, but balance is finding me again.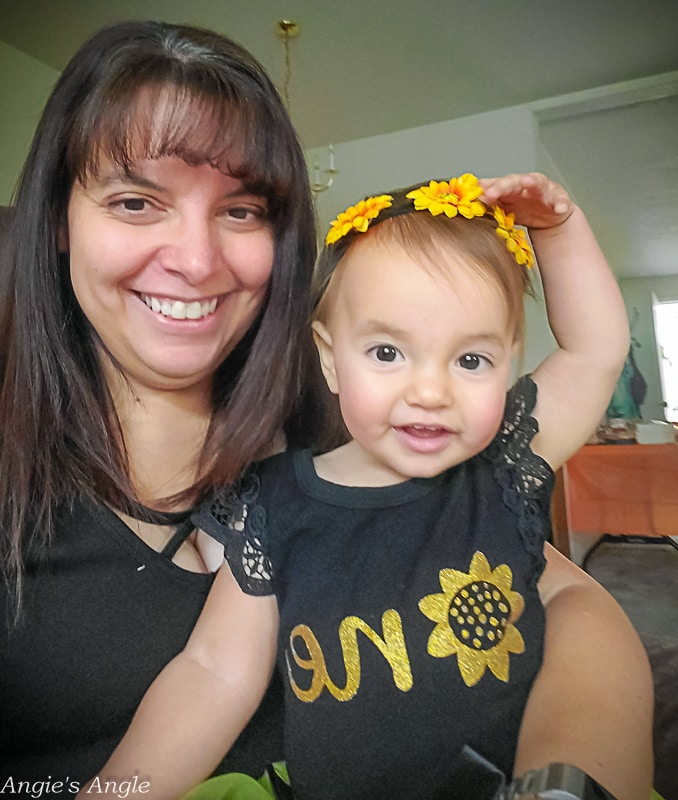 Tell me one thing about you! I love learning about you too!