I love my Healthy Tuesday segments. While I might not have something to post each Tuesday for it, I do try and do it fairly often with recipes and activities and whatever might fit into the segment. We found a new juicing combo that we both loved and so I thought it would be a perfect one to share with you all for Healthy Tuesday – Mint Julep Juicing Juice.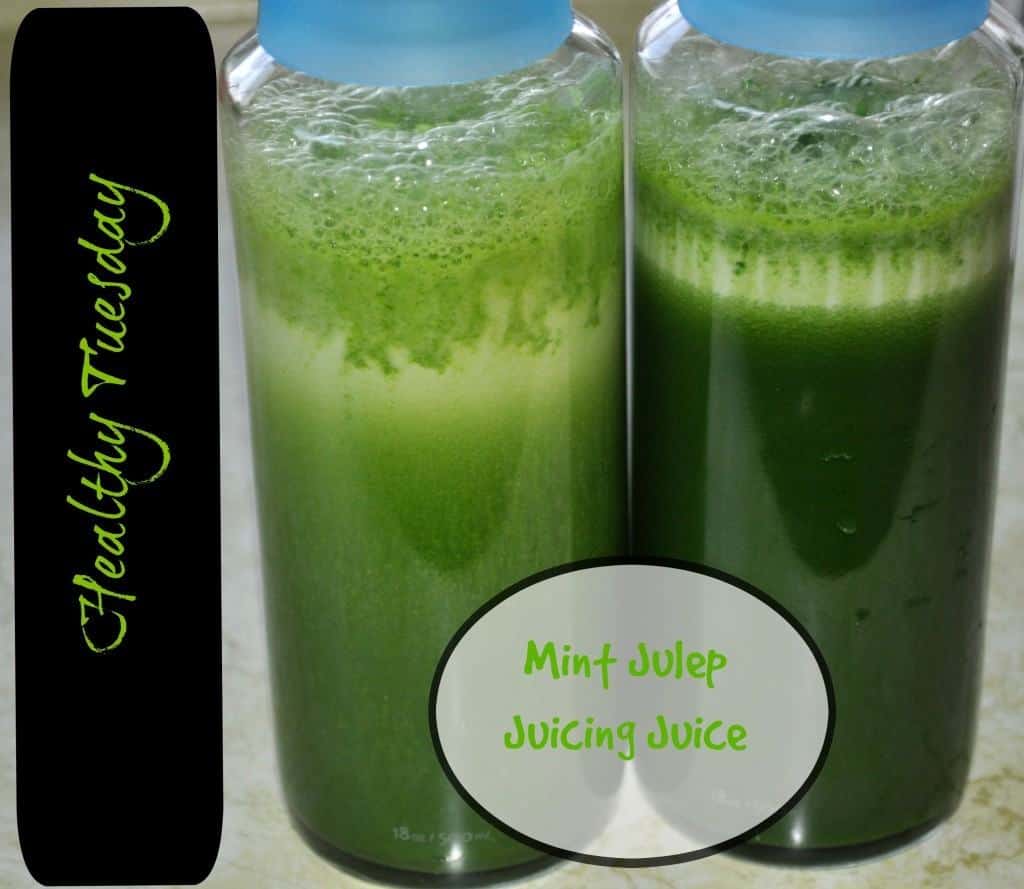 I have briefly mentioned before I don't do breakfast well, haven't ever, my stomach just doesn't take in solid food in the morning for the most part. I have been trying to do better with that and one of the ways I have found is making Jason and I a smoothie or a juicing juice the evening before for us to have as breakfast in the morning. It's worked out perfectly.
Jason bought us this Breville juicing machine for a Christmas present and we have loved it. I never even thought about juicing until our friend Shane went on his kick with it and I started reading up on it and how it could help our overall health and Jason's blood pressure as well. So I was super excited to get my hands on it and start us on the road to health.
I alternate with juicing juice and smoothie so we don't burn out on them as much. And we don't have them during the weekend, only weekdays. Plus since its liquid my stomach can handle it fairly well and I can get some morning nutrition that I need.
The recipe I am sharing with you all today is, as I said, one of our new personal faves. Its minty and refreshing without being overpowering at all. We go through spinach like crazy though when we make up this one and use it often. And oh so easy!
Mint Julep Juicing Juice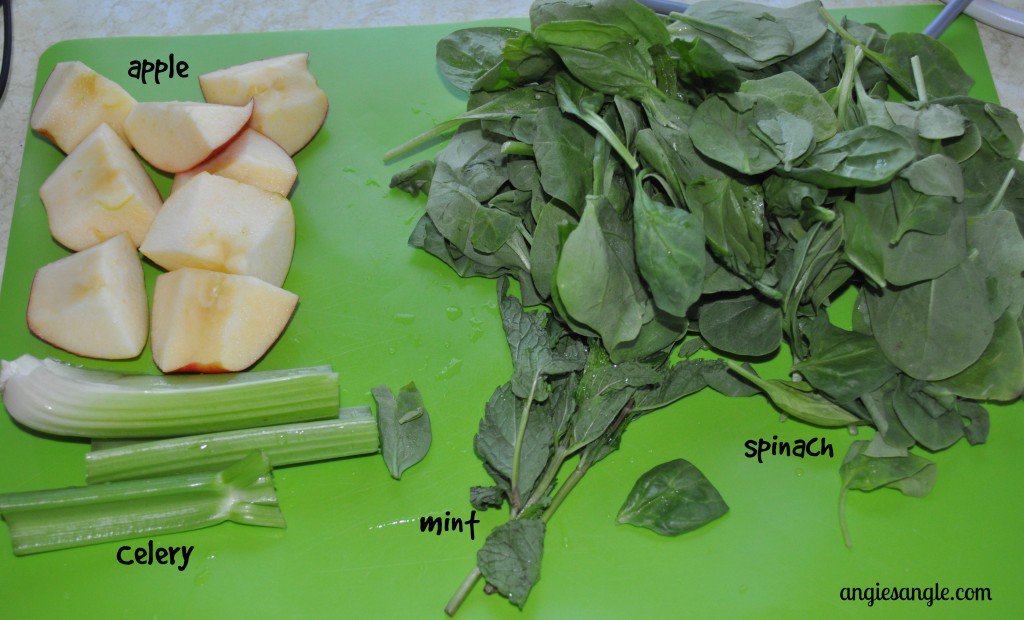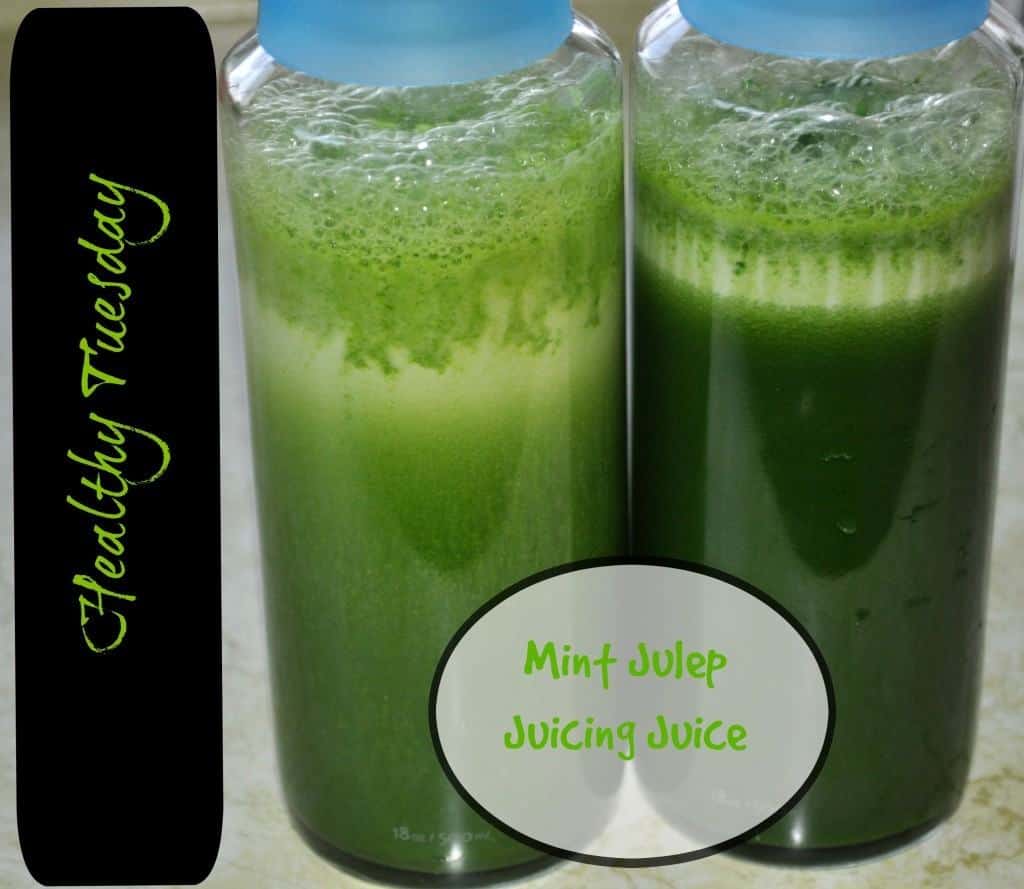 Mint Julep
2014-08-26 16:53:39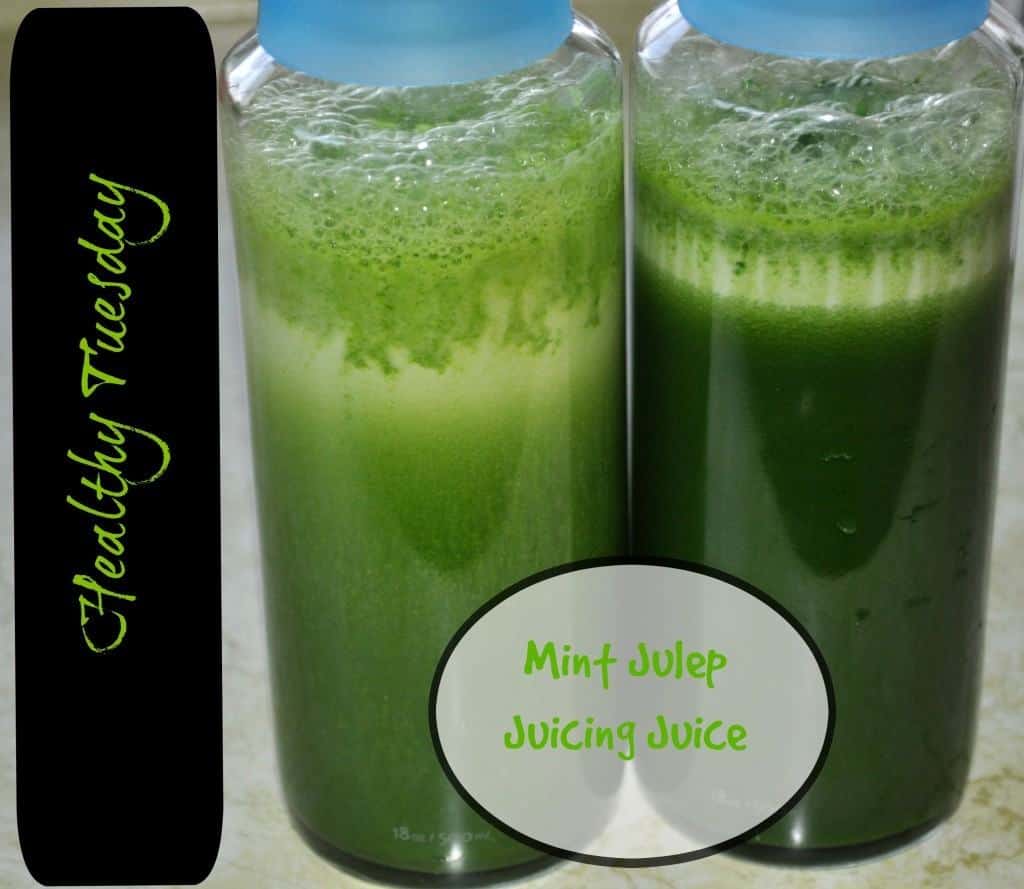 Serves 1
a simple juicing drink that you would enjoy while sitting on the porch. Packed with vitamins that will leave you refreshed and ready to go. Delivers essential nutrients and properties that are known to help lower blood pressure
Ingredients
2 stalk celery
2 handful mint leaves
4-6 handfuls of spinach
2 apples
Instructions
just cut up to fit into your juicer and enjoy - its really that easy!
Notes
I doubled up the recipe from the original since that is what we use to fill a regular sized glass. The original recipe is half everything and only makes about a shooter worth
Adapted from The Healthy Green Drink Diet
Adapted from The Healthy Green Drink Diet
Angie's Angle http://angiesangle.com/
We got this recipe from
The Healthy Green Drink Diet by Jason Manheim
; its really quite great.