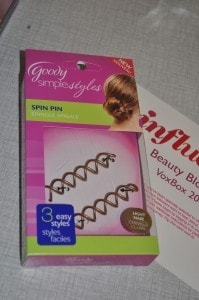 Next up from my Influenster Fall Beauty VoxBox is the Goody Simple Style Spin Pins. I wasn't sure exactly how these would work for me since my hair is on the thinner side.
Thankfully it worked out fairly well for me, not perfect, but decent. The directions say to pull your hair back at the nape of your neck and twist your hair into a bun and tuck in the ends. Then take one spin pin (it comes with two) and spin in down into your bun. Then take the other spin pin & spin it up from the bottom. Not letting the two spin pins interlock. It's really quite easy. It took me a couple attempts though to get it just yet. It stayed in fairly well for me. And instead I pull my hair up like I would a regular ponytail to put in the bun. Worked much better for me then trying to do it low.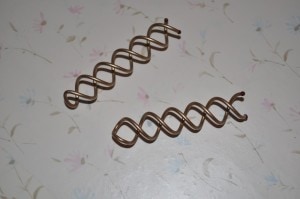 There is also the option of doing a side soft spin (which is just putting the pony off your side instead) & a double spin, which is just taking and dividing your hair on top & bottom then doing a bun on both. Cute ideas and I am sure there is more you could do with these. I was thinking it would look cute doing my hair half & bunning that half and using them.
I do wish that I had gotten the darker hair version of the spin pins to test. The light hair doesn't quite blend well in my hair. The only real negative thought though.
Helpful tips:
Do not interlock spin spins
No ponytail holder necessary
Spin the spin pin clockwise into your style
Spin the spin pin counter clockwise to release from style
Fore a secure hold, twist the first spin pin deep into your updo catching the hair against your head
This was a fun little product and I am quite happy with it. It runs for $7.29 at various places including Walmart, Target, & Walgreens.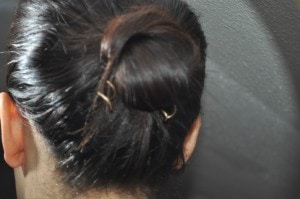 I received this product free to review as part of my Fall 2012 Beauty VoxBox. All thoughts and pictures are my own.