This is a sponsored post from Best Buy & HP.
The only computer I work on is a laptop. We no longer use desktops and I find smartphones just to small to get actual work done on. Plus the portability of a laptop is a must for me anymore. Taking my laptop with me to Tuesday soccer is where I sometimes get my best work done. Having it to take with us on vacations, so I can work there too is a must. Wanting to finally take it to coffee shops and get some work done is something I want to do as well. There are so many reasons that a good laptop is a must for me and I am sure for many of you as well. But finding the laptop you desire can be hard.
There are two things that for me are always musts in a laptop. I am sure you have you have your must-have lists too. But for me, it's all about me liking the feel of the keyboard and two having a numerical keypad. What are yours?
I am pretty thrilled to be sharing with you all this deal happening right now at Best Buy and ONLY until Saturday, July 28th, so act quick. I think it's a good one.
Laptop You Desire – HP Envy x360
After checking out this HP Envy x360, it was something I could see myself using with happy ease.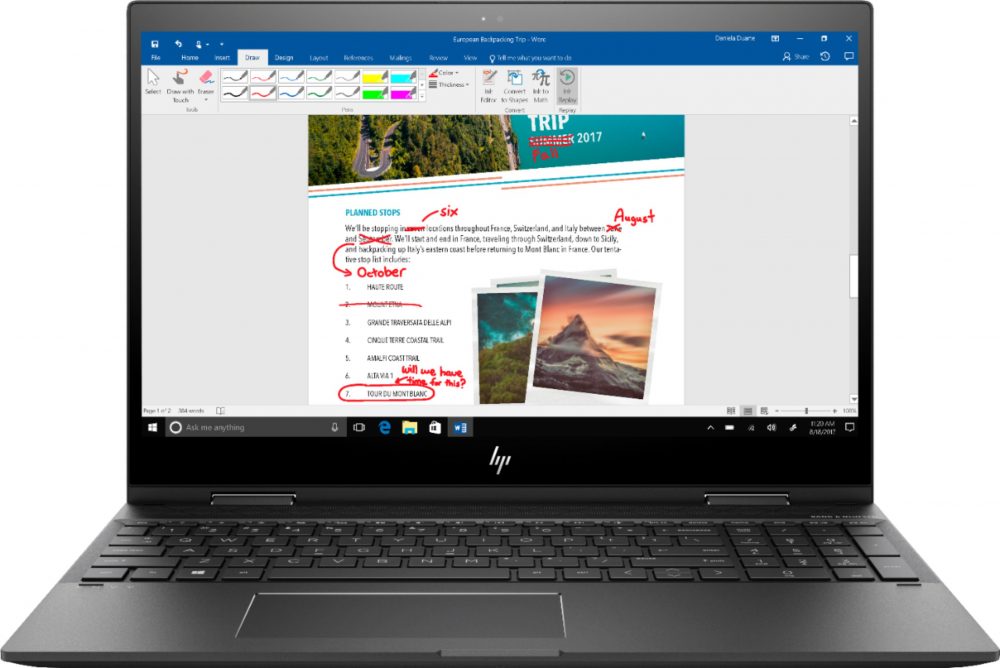 Not only does the HP Envy 15″ have my numerical keyboard but it also has a 360º flip-and-fold design. That flip-and-fold design would allow us to use it as a tablet. But yet, be a full-on laptop when you need that. Love that! The more I learn about these HP Envy x360 the more I just want to upgrade my laptop again and go with the Envy.
All the HP Envy laptops are 2-in-1 devices which means they can transfer from laptop to tablet in seconds. The touch-screen laptops come with Windows Ink capabilities and Windows operating system so you can write on the screen with a stylus. How great is that now? I could think of so many different uses for that little feature alone. What about you?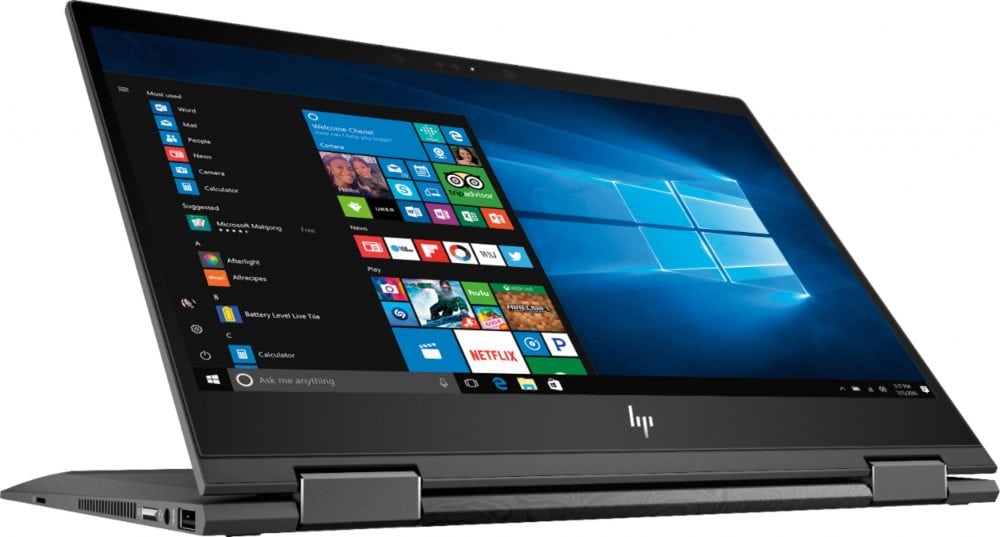 It's worth noting that these HP Envy's also come with AMD processors which make them fast & thin to be easy to take with you anywhere you go! Also, coming with 8GB system memory and substantial high-bandwidth RAM to make it easy to multi-task. Which I do a lot of and I am sure you all do as well.
The $100 dollar savings on these HP Envy x360 only is through Saturday, July 28th – so grab it now while you can. They have 13″ models & 15″ models. Take your pick.