Looking at this 2019 Catch the Moment 365 Week 6, there are two things that come to mind. One, I need to be better about thinking to take a photo each day. Why because once again I missed a day and I am not even sure why or what happened. And two, I gotta get more mindful about the photos I do end up taking.
With that being said, this week is filled with trying to get my life into a better place, a day filled with sinus & temple pressure, and a special little girl's Birthday!
Now are you ready to see the days I did get photos of?
2019 Catch the Moment 365 Week 6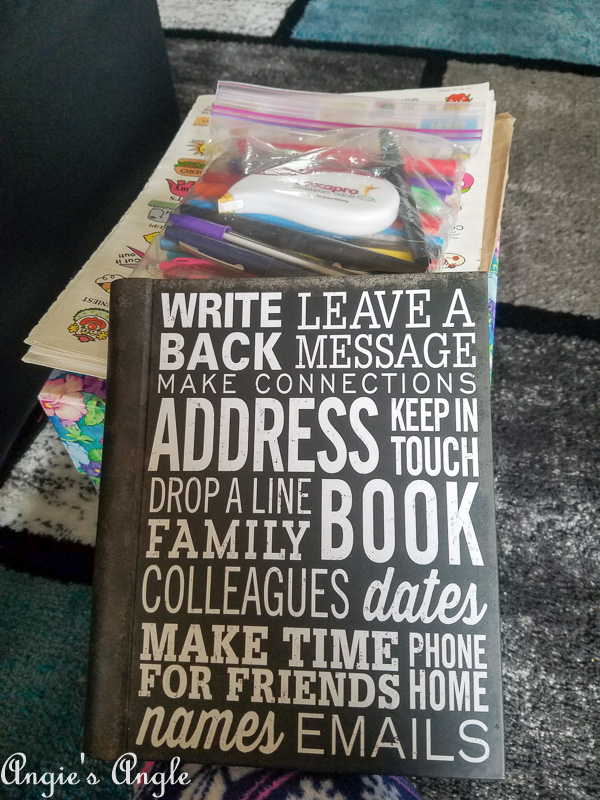 Day 36 – Monday, February 5th – Finally making a huge effort to gather everyone's mailing addresses so I can send out some more real mail love this year. Are you good about sending real mail love? Maybe you should be, as part of the why it's important to say I love you often.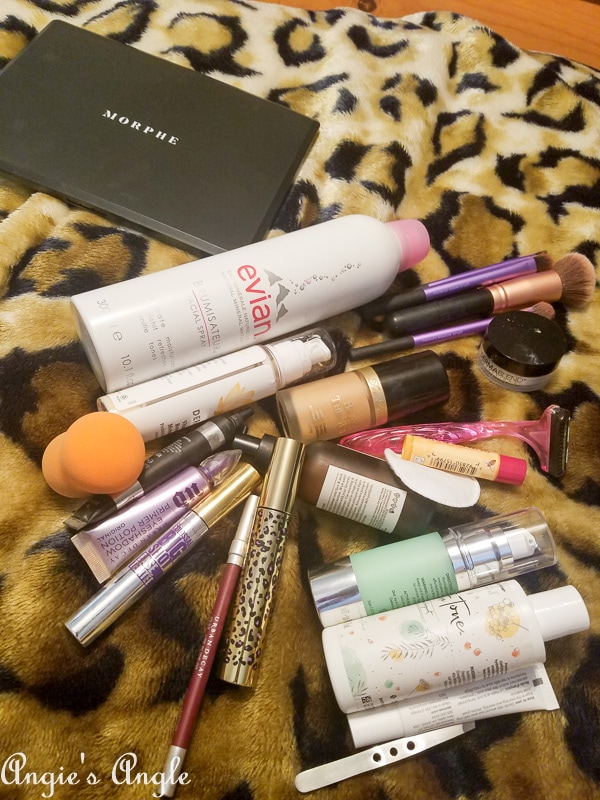 Day 37 – Tuesday, February 6th – Finally putting my face after days of doing nothing because of not feeling well. First time since Friday actually. See anything your curious about?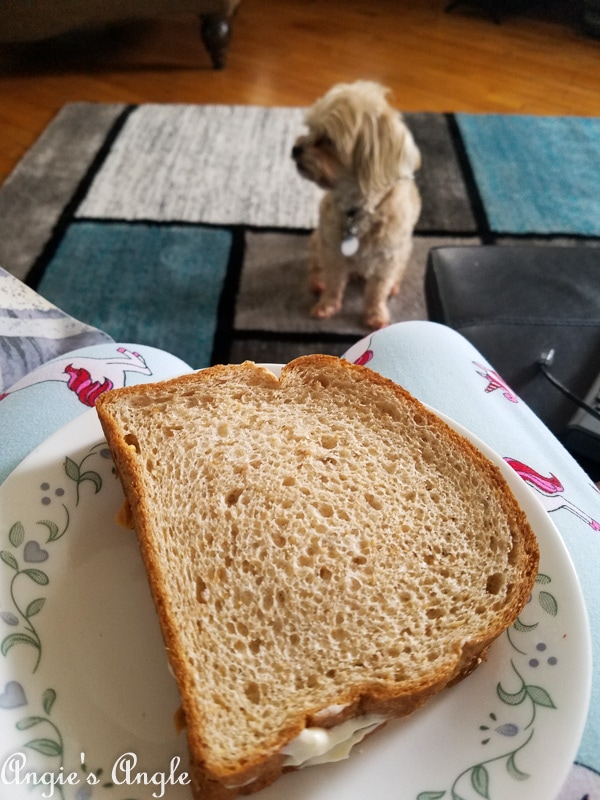 Day 39 – Friday, February 8th – The day of my sinus and tension pressure. Even walking around was painful. Laying down I had it less, so it was a day of mass Instagram interaction and posting. Decided to try out mayo and peanut butter and sandwich. Remembering that I used to love them and hadn't had one in forever. Was fearful to take that first bite, but yep, still liked it!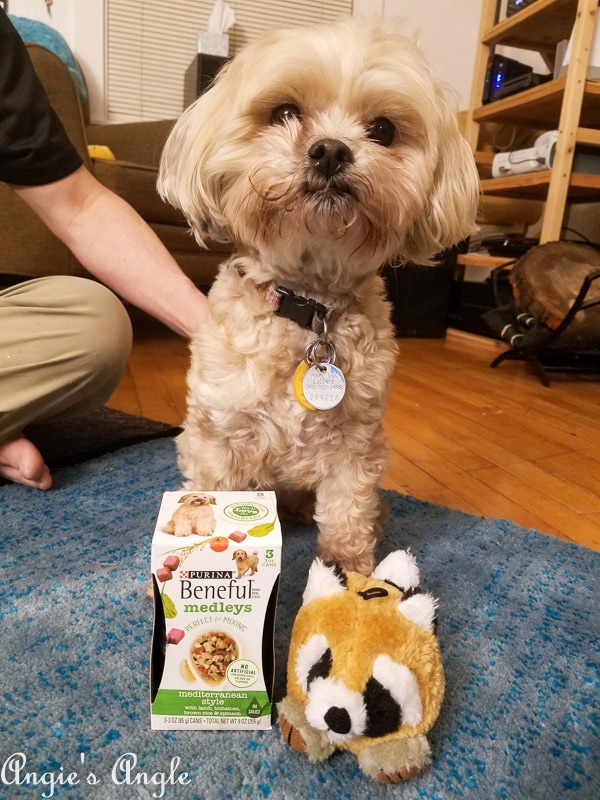 Day 40 – Saturday, February 9th – It was Roxy's special day. Here she is for her 12th Birthday with her little Birthday goodies. Getting this photo took some firm words and begging but we got it finally. She was especially giddy over her new raccoon toy.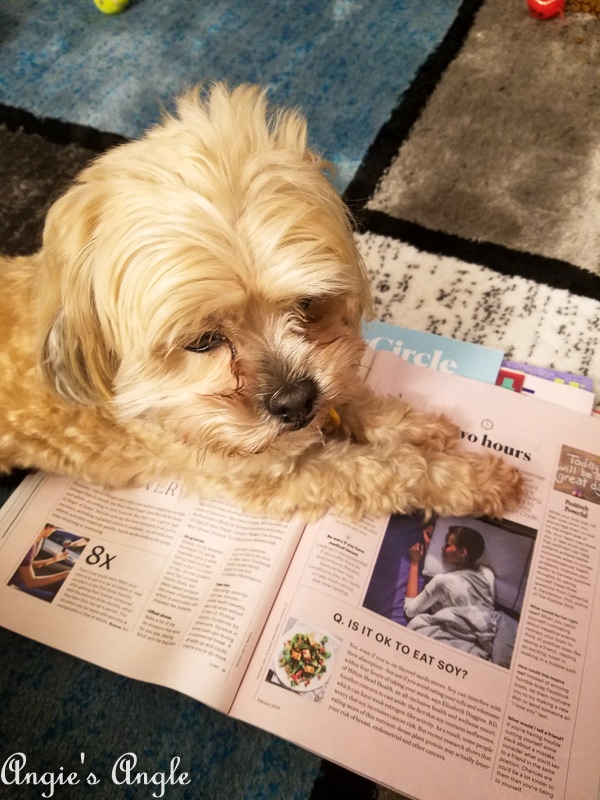 Day 41 – Sunday, February 10th – Sunday was a lazy day and even though I liked the lazy day, I was also restless. I decided to look through the magazines I had stacked up so I could recycle them. Roxy had other ideas on the use for them.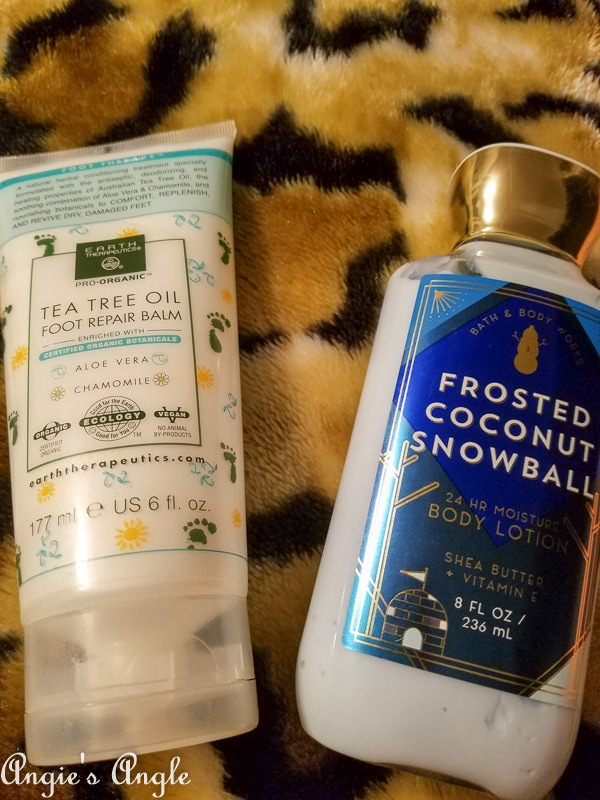 Day 42 – Monday, February 11th – After bath and shower time, lotion time. I put the tea tree oil on my feet (duh!) and the Bath & Body Works on my legs and arms. The scent is always changing.
How was your week?