I received a complimentary hair cut & color for the purpose to tell you all about this wonderful stylist. However, all thoughts are 100% my own.
Local Tuesdays have been something that I've truly enjoyed bringing to the blog. While I started out with just restaurants/bars and they'll always hold a special place in my heart and a place here on the blog. I love that my spotlights are growing and getting a bit of everything you could find locally in the Vancouver, Washington area. Today's Local Tuesday is again a bit different and that brings me great joy. Showing you the best reasons you'll get a beautifully rad do from Shelby Oxley at Marquee Salon & Studio.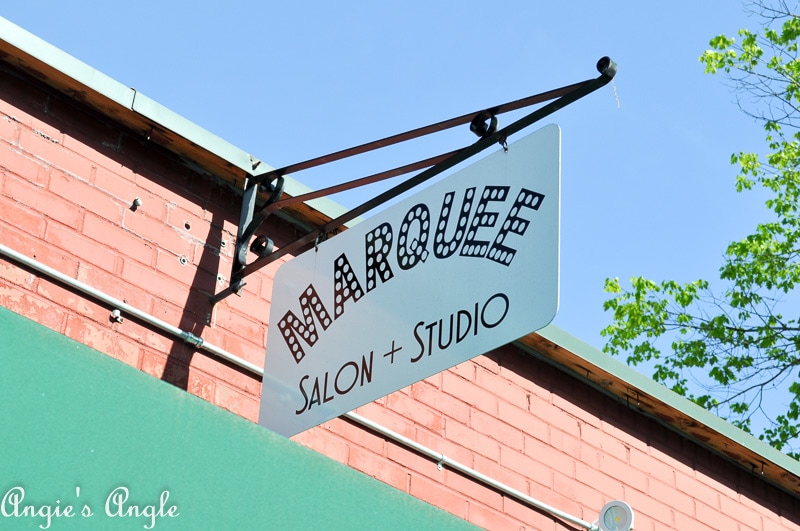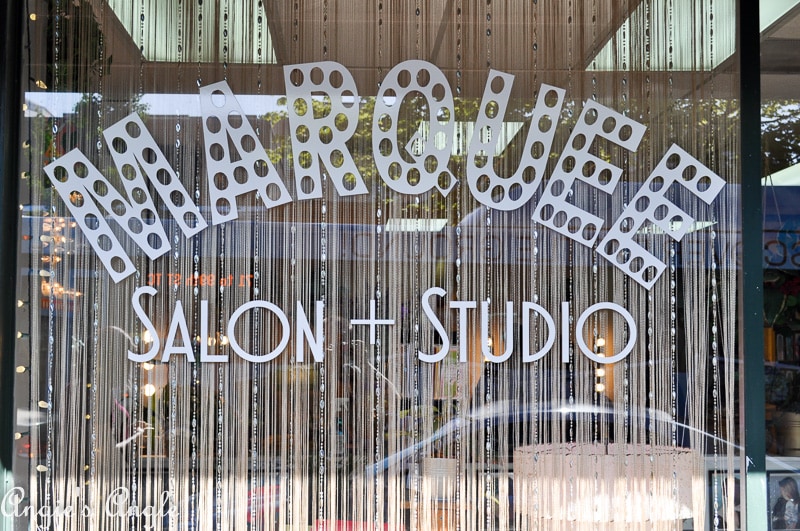 My Hair
A little backstory on my hair in general. I only go into a salon for a haircut and color about once a year. Not that I wouldn't love to go more but I just really can't justify it more than that. The rest of the time, I do touch up cuts at home and coloring at home.
Another reason that I really dread going in to get my hair done is because of my naturally curly hair. Whenever I first sit down with a new hairdresser I warn them that my hair doesn't blow dry well at all and warn them it gets a weird kinky frizzy curly. No one really takes note of this until they get ready to blow dry and right away notice what I am talking about. Hence me washing it when I call let it dry naturally in a low ponytail and then flat ironing it once it is dry. Until the last few years, I had to pay extra to get my hair flat ironed after they blew it dry and even then I'd walk away like a poof ball most of the time. This time was different.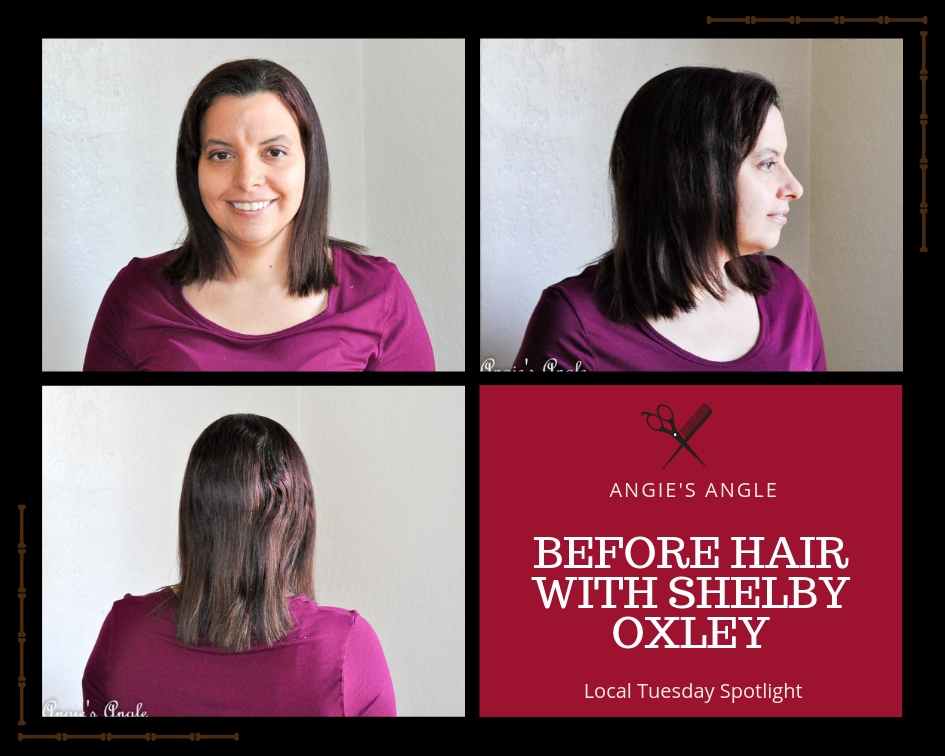 Read below for why I was so happy with Shelby and you will be too if you head into Marquee Salon & Studio to see her.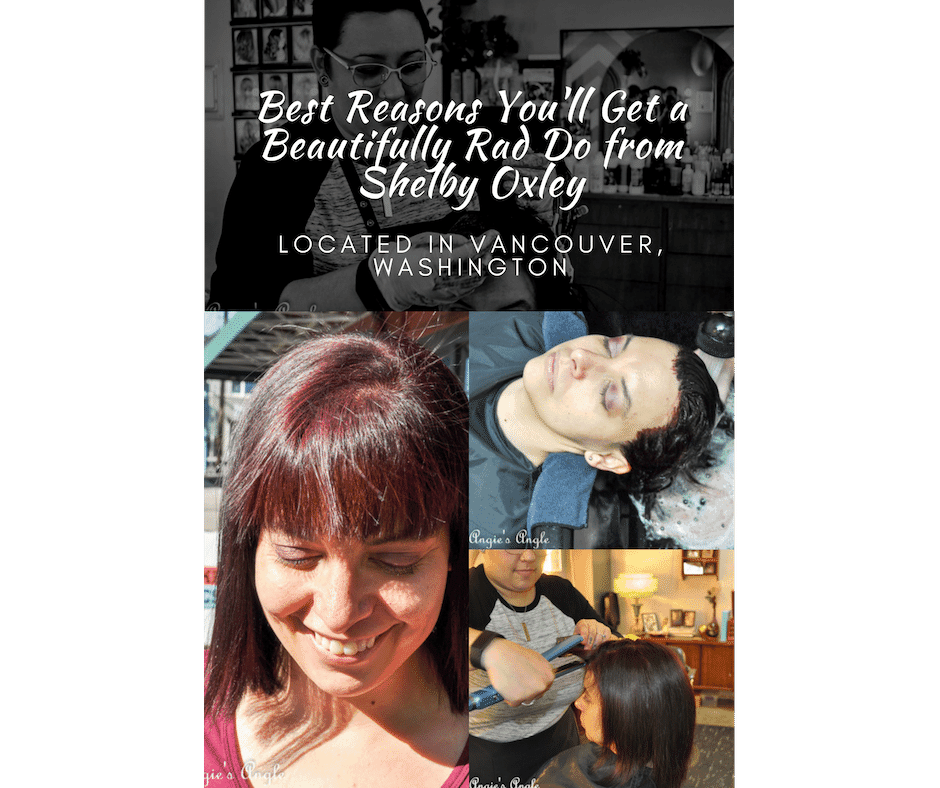 Best Reasons You'll Get a Beautifully Rad Do from Shelby Oxley
Shelby started out working as a school teacher but decided it was time for a change after six years of working various positions in the school field. Going back to her love of hair and making it a career. Eighteen months of hard work at the Paul Mitchell School in Portland found her graduating with honors. Go, Shelby!! Now four years later, she is doing what she loves and still learning and growing.
Finally finding somewhere to settle herself at Marquee Salon & Studio.
Getting That Dye On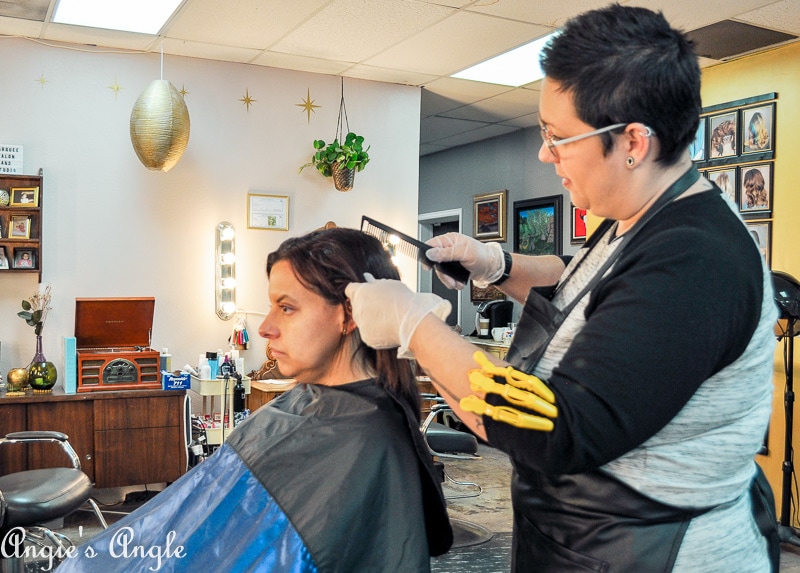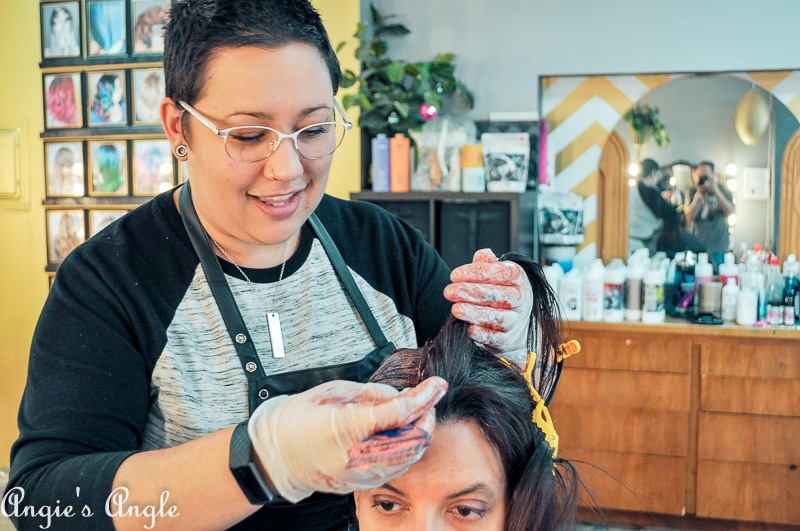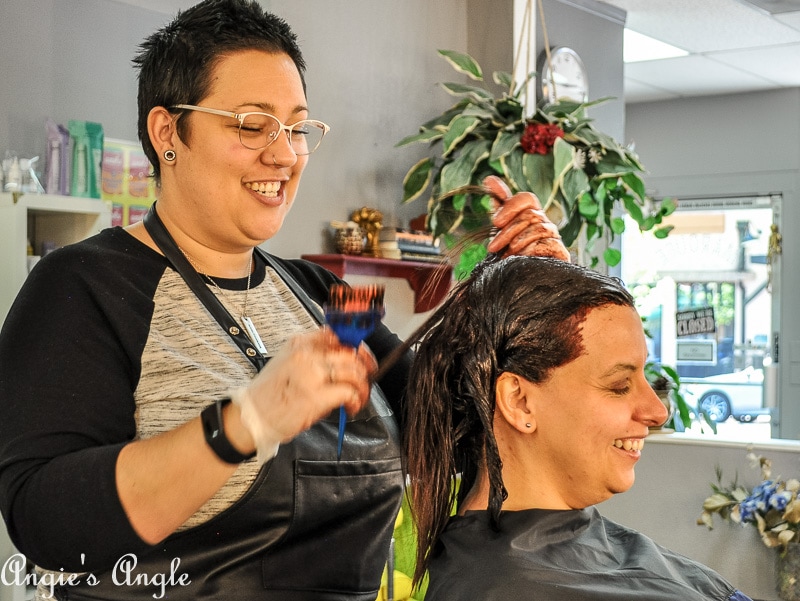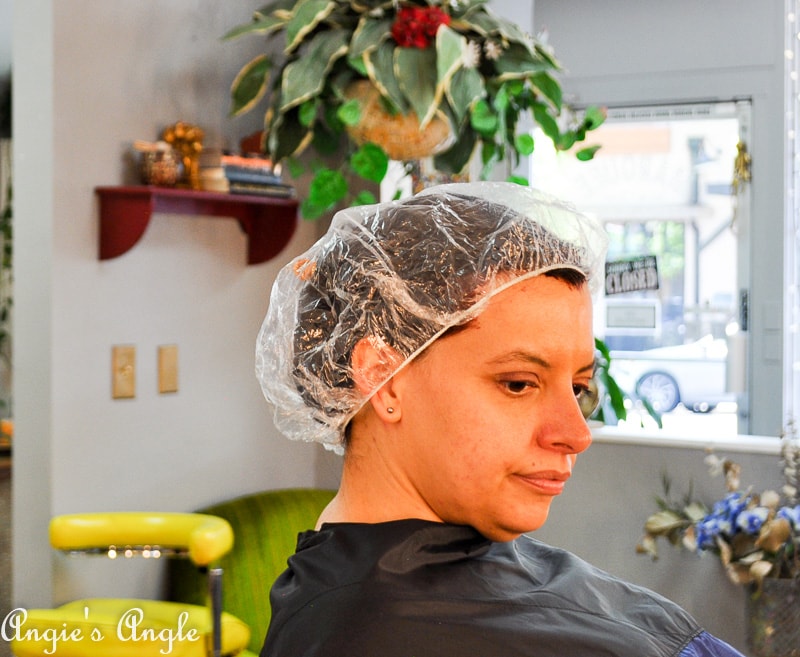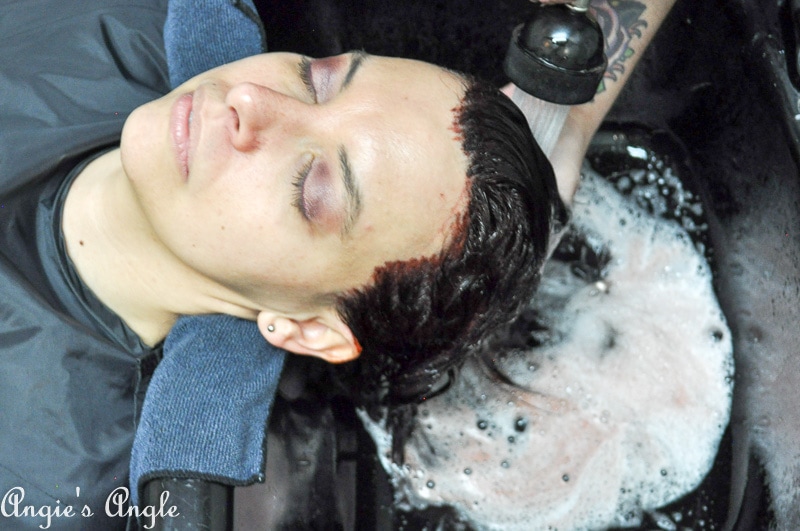 Best Reasons…
Comfortable – there are no worries about feeling out of place in Shelby's care. She yearns to make you feel comfortable and get you exactly what you are wanting for your salon day. We all know I am not a big talker in person and I didn't feel out place being quiet at all. Sometimes you can go into places like that and either the hairdresser is going to talk your ear off and feel you should talk just as much. Or they are stone quiet and make it super uncomfortable like they really don't want to be doing your hair. Shelby was the perfect combo of talkative yet quiet too. There were comfortable quiet periods that felt perfect. We probably would have more comfortable quiet periods had my talkative husband not be along to photograph.
Color Options – if you are looking for some bold wild colors, this is the place. Someday I will do this myself but for this session, I just opted for a mix between purple and red. Perfectly me.
Listens – Shelby listens to what exactly you are wanting and asks again to make sure she is doing what you want. For me, I never know what I want. Someday, I'd love for someone to just listen to my basic need and go from there on what they think would look good. I always just go with what they've always done. Long layers, about hitting the top of my shoulders when dry, and a side part. My only requirement ever is that it will be long enough when wet to pull into my low ponytail.
Affordable – you won't be spending an arm and leg to get yourself pampered like you can other places. Making it easy to go on the little fun side (like fantasy color) or just your basic needs without hurting your pocketbook.
Specializes in Beards – guys, listen up. Have a beard that you are looking to get spiffed up? Trust it in Shelby's hands.
Hair Cut and Blow Dry Time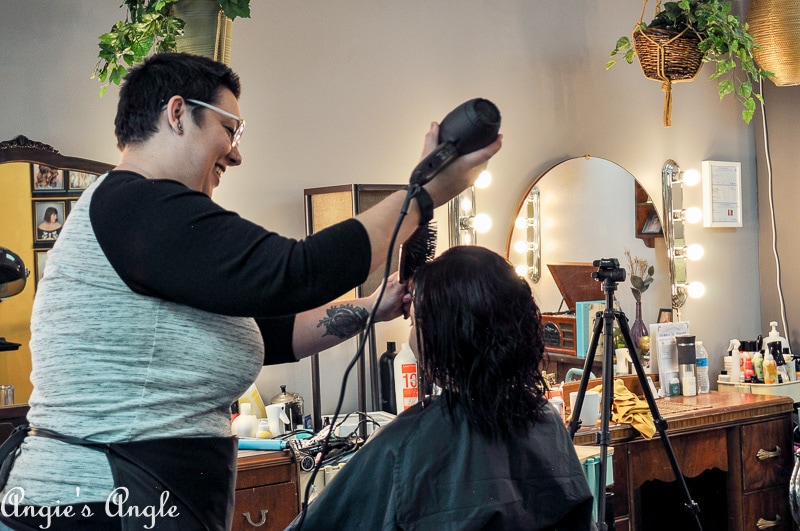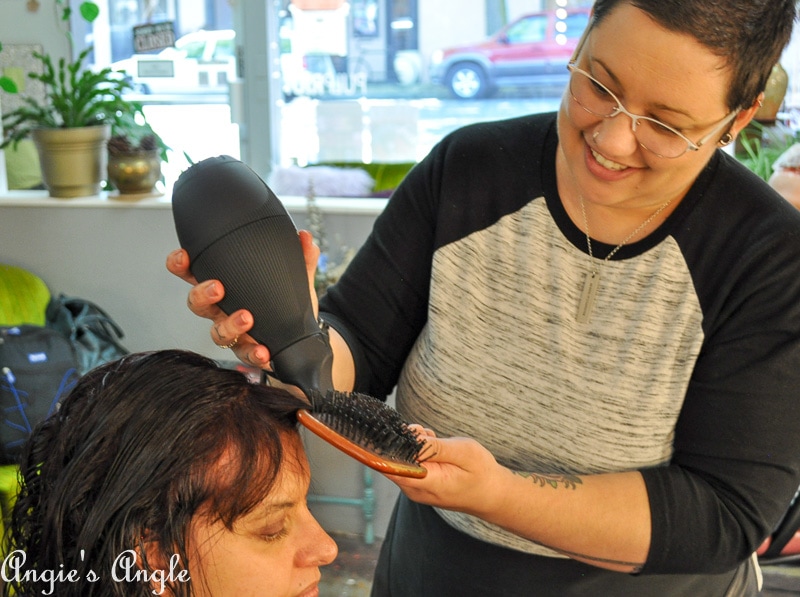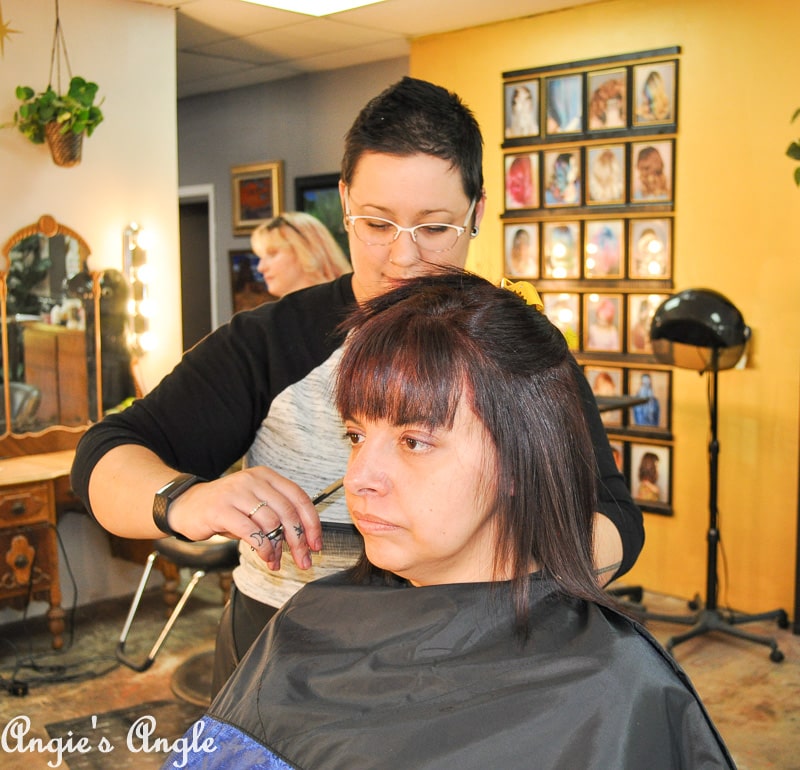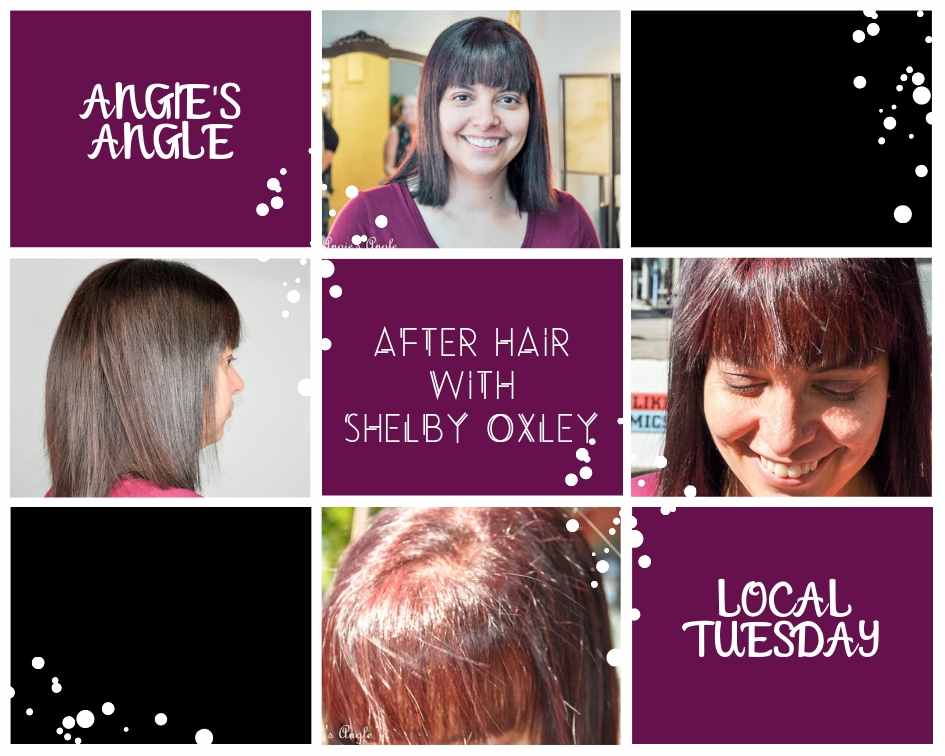 Follow & Book Yourself with Shelby
These are just some of the basic reasons you'll be getting a rad do from Shelby Oxley. Meet her and you'll love her! Finding your very own reasons why you need her to be your regular hairstylist.
Shelby has kindly offered a 20% off discount to those wanting to try her out and mentions viewing this Local Tuesday on my site (Angie's Angle). I highly encourage you to take her up on this offer!
Shelby Oxley
Marquee Salon & Studio
1711 Broadway St.
Vancouver, Washington 98663
Book Here
Find Shelby on
Instagram, Facebook, Twitter, YouTube, and Pinterest