In 2015 when I was first diagnosed with an under-active thyroid, or hypothyroidism as it's called "officially". I had felt off in so many ways for years but I never had gone to a doctor. Doctors, in general, deathly scared me. I finally put on my big girl pants and went in and had a clean bill of health. Minus them finding that my thyroid felt a little weird. Over the years I still felt it was off. Color me shocked when I tested my thyroid at home.
This is a sponsored post. However, all thoughts are 100% my own. Post below may contain affiliate links. If you buy through the provided link, I may receive a kickback at no extra cost to you.
Yes, I was able to get a test sent to me and send off a vile of blood work and have ALL my thyroid levels tested. You don't know how giddy I was to finally be able to check all my levels again and see where they were.
I am thrilled to be sharing with you today my results, what I thought, and how I did it. Not only do they have thyroid testing kits but they have many other kits that you can do in the same manner. Curious? Keep reading.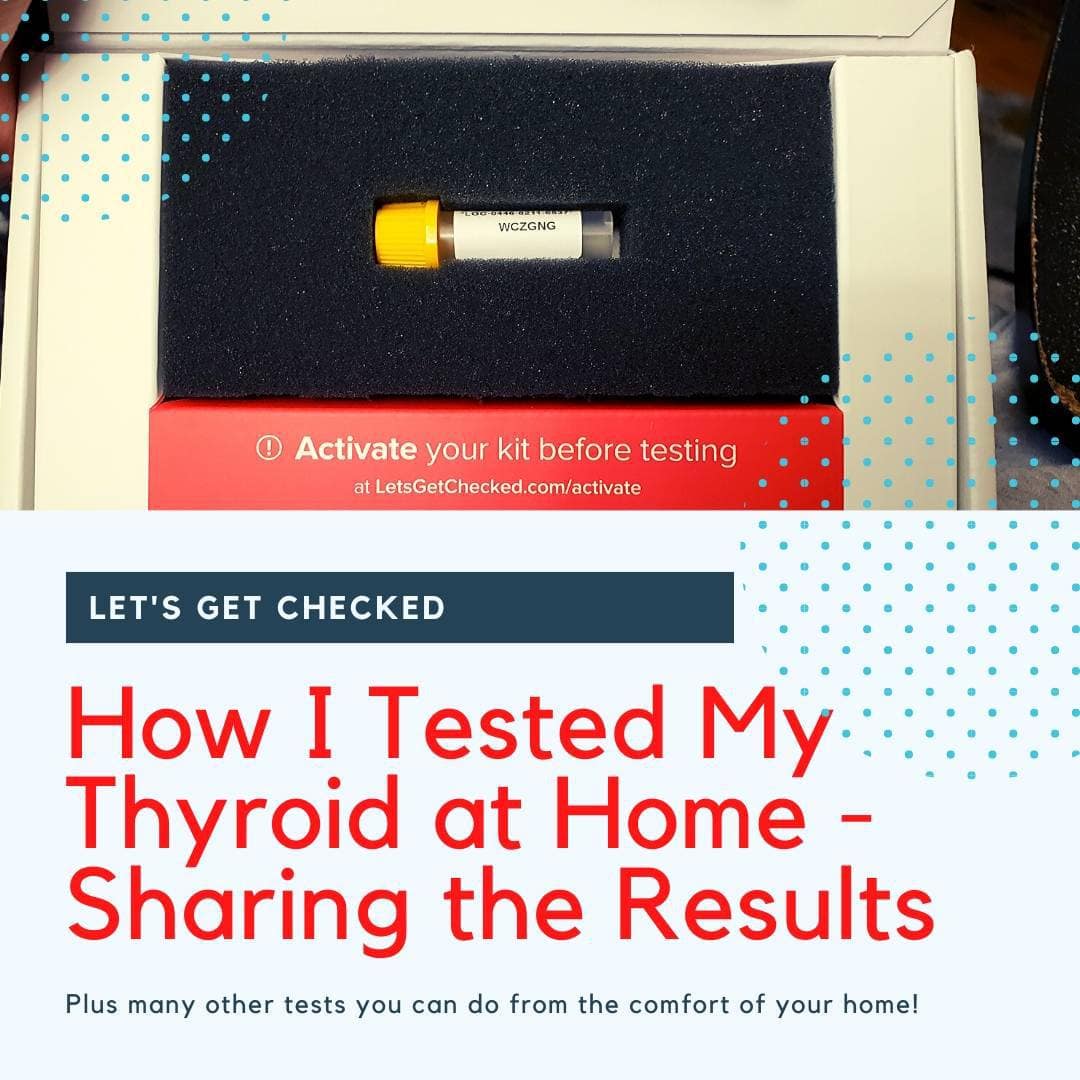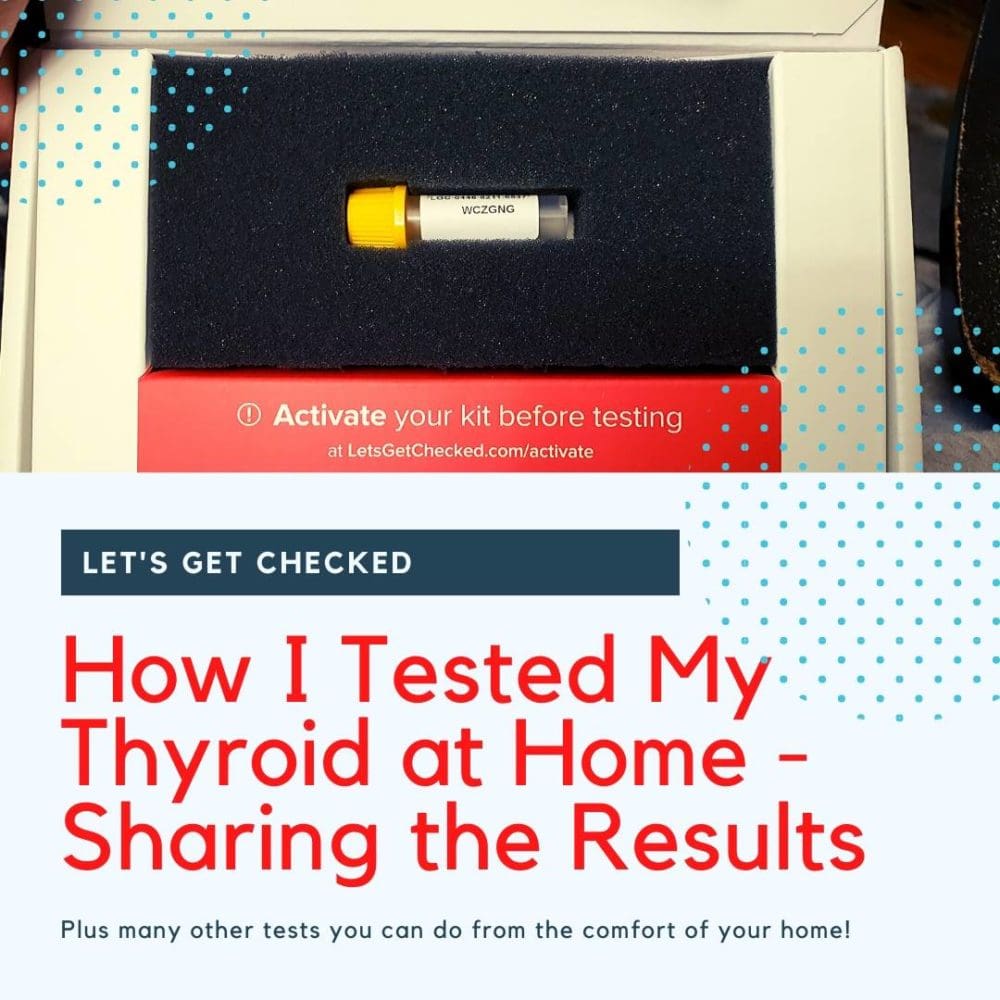 How I Tested My Thyroid at Home
Let's Get Checked reached out to work with me and I ignored the first email. I had never heard of them. That email must have stuck in my head. Because the next time I was in Wal-Mart I saw Let's Get Checked kits on the shelf. I noted that my head and so the next time they reached out to me I said yes. After all, I had been wanting to check all my levels of thyroid and the doctor wouldn't do it since I was already on something to balance it out. Yet, with all the issues I felt I was still having, I was curious.
Let's Get Checked has all sorts of testing kits to do at home. From sexual health, women's health, men's health, and just overall wellness. All you have to do is order the kit, receive your kit, activate it online, take your sample, and pop it into a UPS dropbox. Easy.
It gave me somewhat of a piece of mind knowing that they use the best laboratories in class. With the highest levels of CLIA approval and CAP accreditation.
I was shocked at how quickly my results popped in. Though getting enough blood was somewhat of a challenge. Thankfully Jason helped me squeeze my finger to fill the vile all the way.
My Thyroid Results
When I went to look at my results, I was nervous, naturally. Though I am on levothyroxine and have been feeling okay lately, I was sure there would be something still off.
Surprise. All my levels were in the completely normal range. So whatever I am doing is making my thyroid function properly. Who knows why sometimes I feel so off. Maybe it dips sometimes, I haven't a clue.
But right now, at this moment, everything was completely and utterly normal. How easy was that? And neat is it that I can just log in and see my results?
Next Test?
I eyed the available test and am curious about the vitamin test. It checks Folate Serum, Vitamin B12, and Vitamin D. Which says you may need to do if you feel tiredness, fatigue, or overall weakness – which we all know I feel tired a lot.
Take a look at the tests and leave me a comment with which one you are interested in! I am just curious.