Anyone else gets stuck into dinner ruts? I know everyone does, and ours has been here for a while again. I truly need to start meal planning again, but I just haven't gathered the energy to do it. The meal planning is usually on me (and the cleaning up after) while the actual cooking is on Jason. It works out well if we have ideas on what we are going to eat anyway. Otherwise, we get grumpy with each other. Does this also sound familiar? I am sure it does. I thought it could get me moving a bit, and hopefully you if I went through our 5 go-to simple meals for dinner. Some will have full recipes, and some will only have partial. Curious?
I love food. Love it. Yet, I hate cooking and thinking of what to eat. I wish we could have a cook that just knew what we liked and made stuff up, so that would be off our plate. Wouldn't that be grand? Do you know that little question/meme that runs around asking which one would you have if you could? Full-time maid, full-time cook, and whatever the other two options were, I can't recall. Mine, without a doubt, would be the cook. Could you imagine?? Yes, please!
My stomach is rumbling just getting going on this post. So let's share our meals.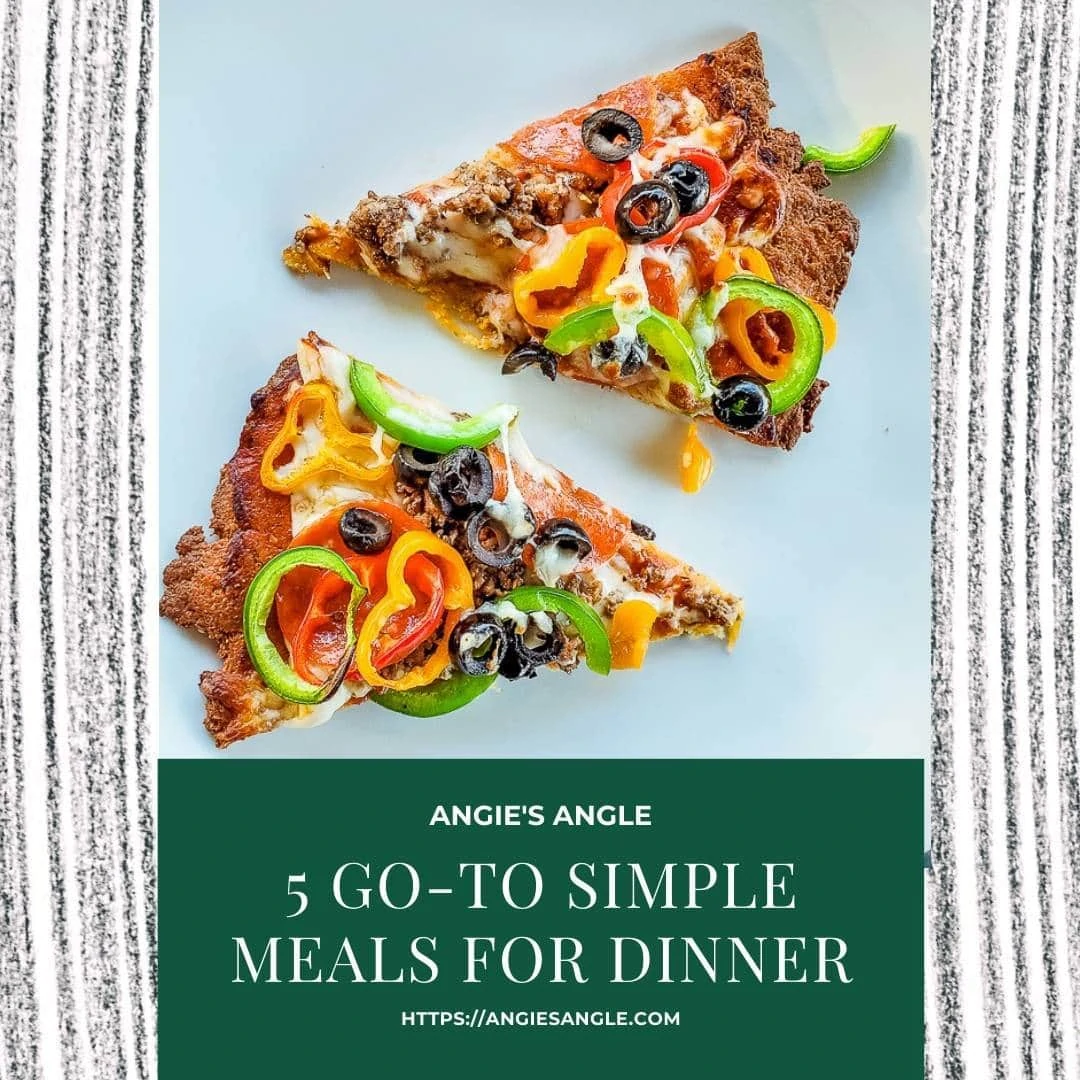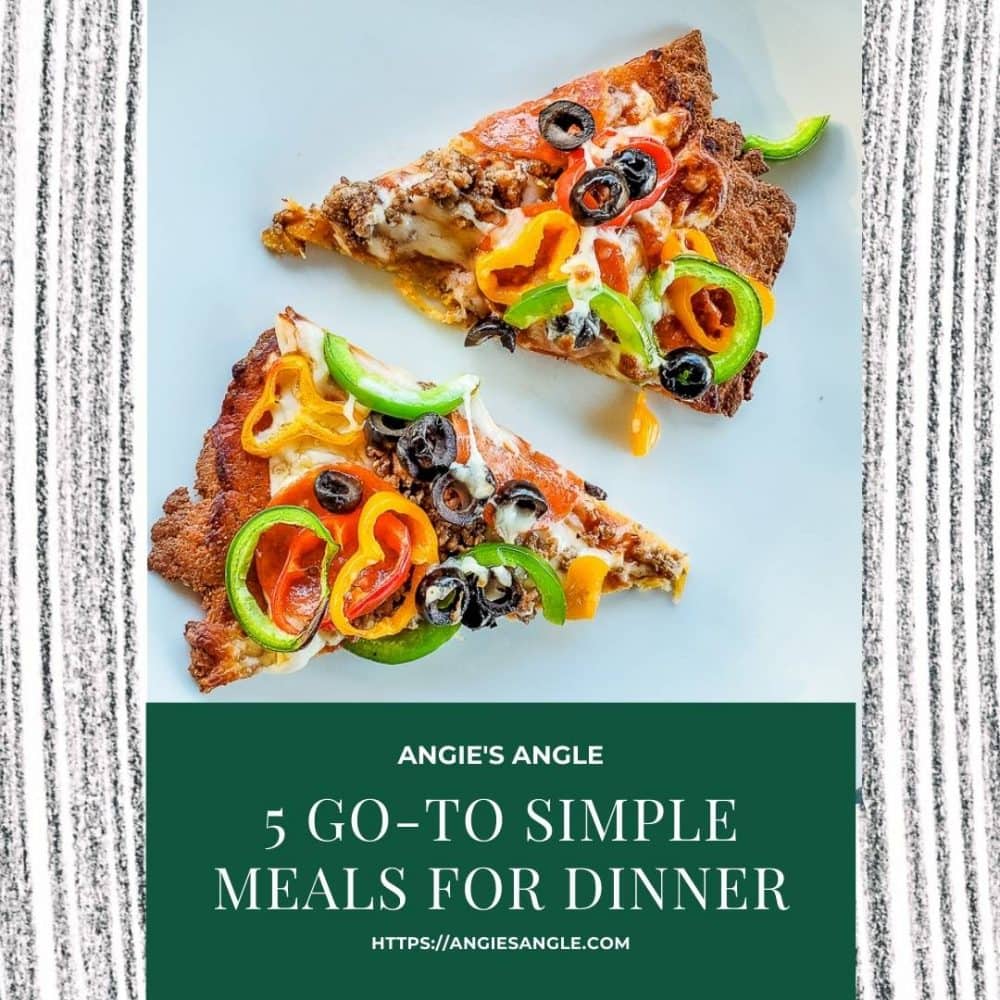 Our 5 Go-To Simple Meals for Dinner
Creamy Melted Blue Cheese with Steak Bites – this is one we made for a sponsored blog first and ended up loving. So darn simple, yet so tasty and filling. It can be used as a full meal as we do most often or just as an appetizer side. We usually serve it with raw cauliflower and raw broccoli, but I have been known to use cucumber and carrots for leftover lunch. I HATE blue cheese normally but found I am in love with it melted like this.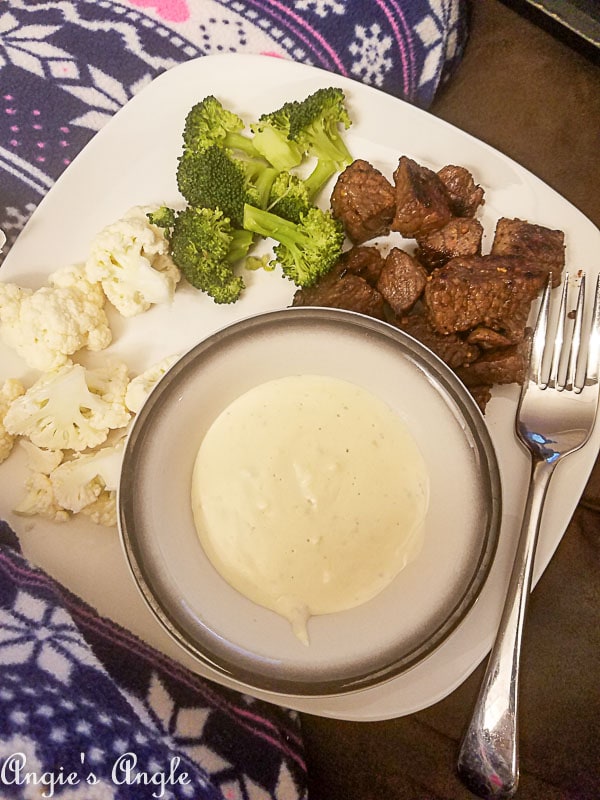 Homemade Pizza or Nachos – We first use fathead pizza dough. Then Jason goes and throws things on it he thinks maybe tasty on the pizza. I swear we'll share recipes soon that he creates cause you seriously need some of those creations in your life too. He has also been known to use the fathead dough to make nachos, making them into chips instead of a full flat dough for a pizza base. Both creations are so good, and we love them around here. Pizza night is often Friday, and you never know what creation you'll be having that evening.
Tacos – I think I could eat tacos many nights a week and not get tired of them. I usually prefer hard-shelled. What's your preference? But we also do salads with it. And sometimes even make-up twists like this spicy taco mix or using some salsa to change up the recipe again. We also change up between chicken & hamburger for our base. And add in jalapenos & sweet peppers while we cook up the meat. Yum!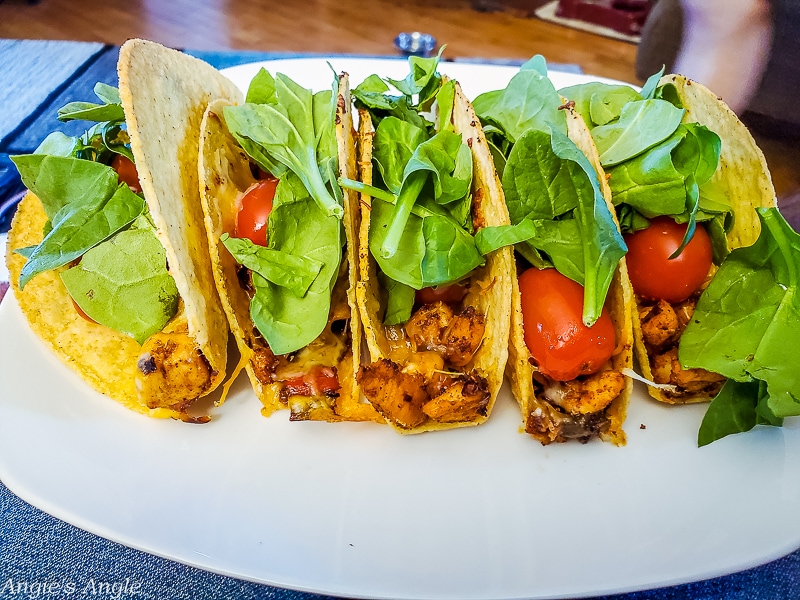 Ready for a couple more ideas?
Sandwiches – Now, not just any simple sandwich, I need some with more bulk when it comes to dinner than lunch. Our selections are usually the following: BLT's (or BST's as I like to call them since we use spinach instead), tuna melts, grilled cheese, spicy grilled cheese, or grilled cheese with lunchmeat. Do you do these kinds of sandwiches for dinners?
Quesadillas – Often cheese is the only thing I have in mind when it comes to food. Quesadillas are the magic cure when it comes to mind for our quick and easy meals. Jason does different things for them each time, but one we made was what we called Kickin' Quesadillas for a sponsored post.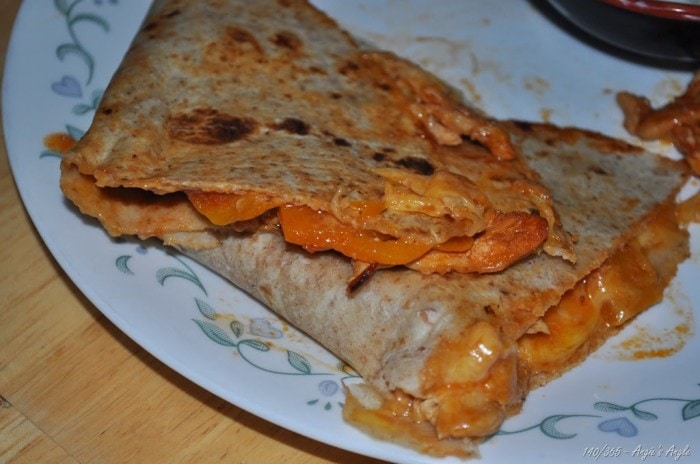 So there we have it! Five of our go-to simple meals for dinner. I realized as I did this that we totally had a few more we could have added in. Do any of the ones I listed to make your list? What makes your list? I have high hopes that recipes will be making a comeback on the blog soon. I need to share some of Jason's pizza creations soon, especially. They are coming!