I think all of us agree that we have at least a couple of favorite underwear in our drawer that we don't want anything to happen to. Whether they are just super comfortable, super sexy or just overall your best pair of undies ever, we want to keep them forever.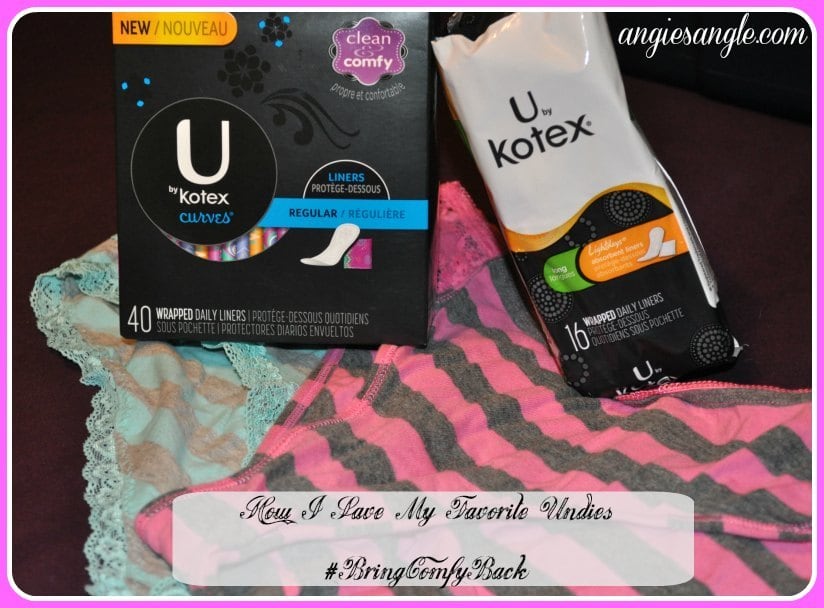 I have a couple of pairs right now that I just love. They are soft, comfortable and just fun. I want to keep them around for a long time. What's your favorites undies look and feel like today?
Thankfully U by Kotex has made some amazing panty liners to keep our favorite panties around for even longer with no uncomfortable moments for us while doing it! How awesome is that?
Choosing between U by Kotex Panty Liners in U by Kotex Curves Liners and U by Kotex Lightday Liners, choose whichever fits your body for comfort! You can check out a couple other posts I did the last few months all about the amazing benefits of U by Kotex Panty Liners by visiting Kick Uncomfortable Moments To The Curb and No More Uncomfortable Moments.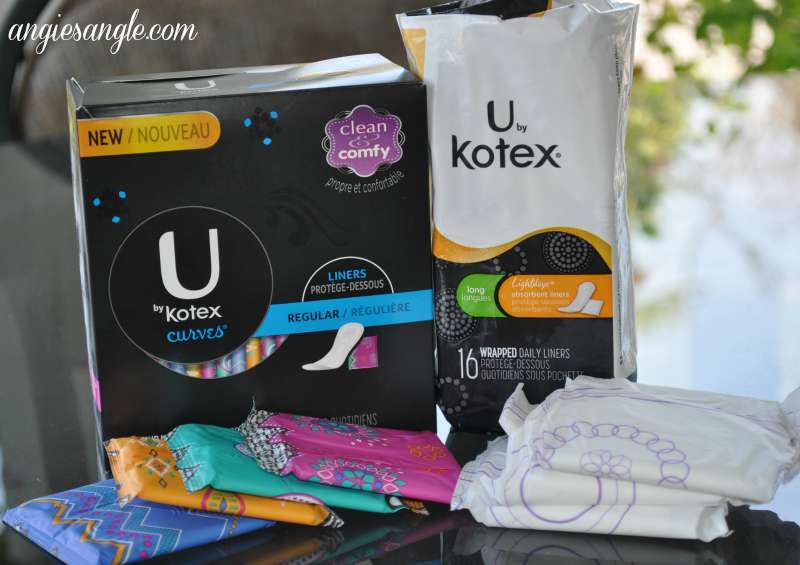 Did you also know you can grab a $1 coupon to save for your next package of U by Kotex Panty liners by visiting Kotex and if you enter your uncomfortable face under #bringcomfyback you could win some amazing prizes, winners each month! So make that uncomfortable face and enter today for your chance to win!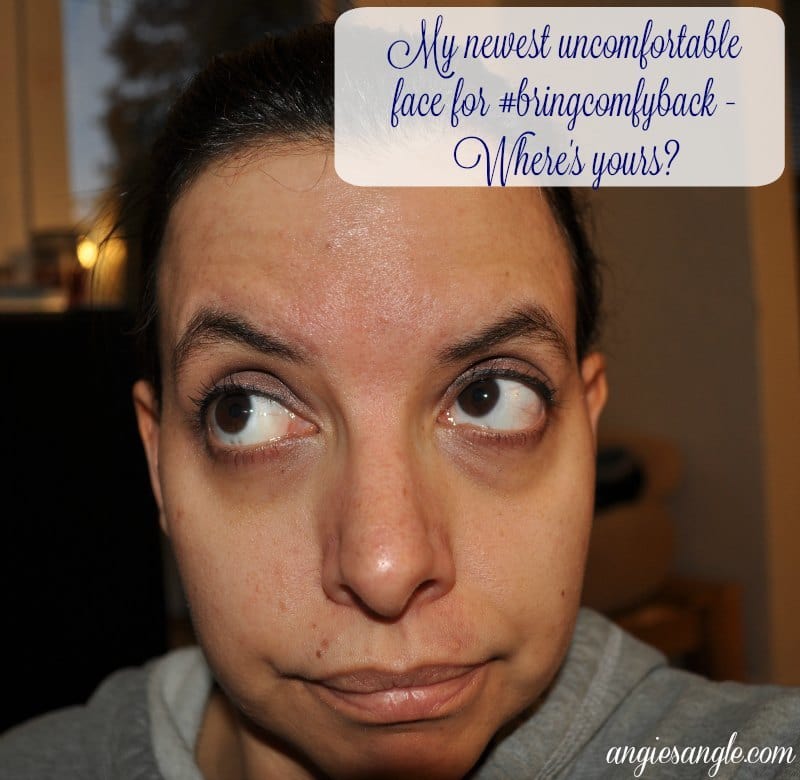 What are you waiting for, go and make your uncomfortable face take a photo and run over to Kotex grab your $1 off coupon and enter to win some prizes!