Links used below are from Amazon and while I am an Amazon Associate, buying through the links below may provide the blog a kick-back for you doing so, at no extra charge to you.
Books are one of my passions. I love reading. But as a blogger, I completely stink at doing actual full book reviews. Rarely will you find them posted on the blog. There is one gal I do them for and those are few and far in between. Because I do love reading and do it often, as you see on Instagram, I thought a fun way to bring my love of books to the blog.
Each month, I'll be sharing with you all the books I have read the previous month. Giving you the stars I gave them along with a description from Amazon and linking to the book to buy on Amazon if you so choose. So look forward to each month to the books I read and a little of what I thought of them.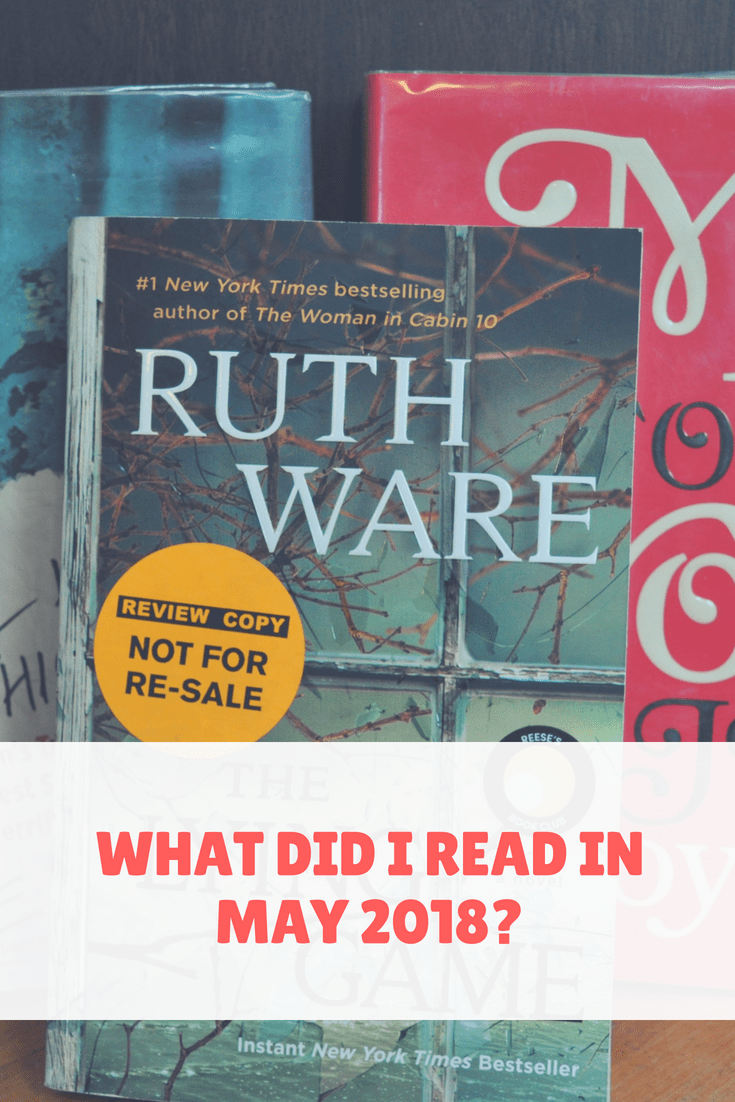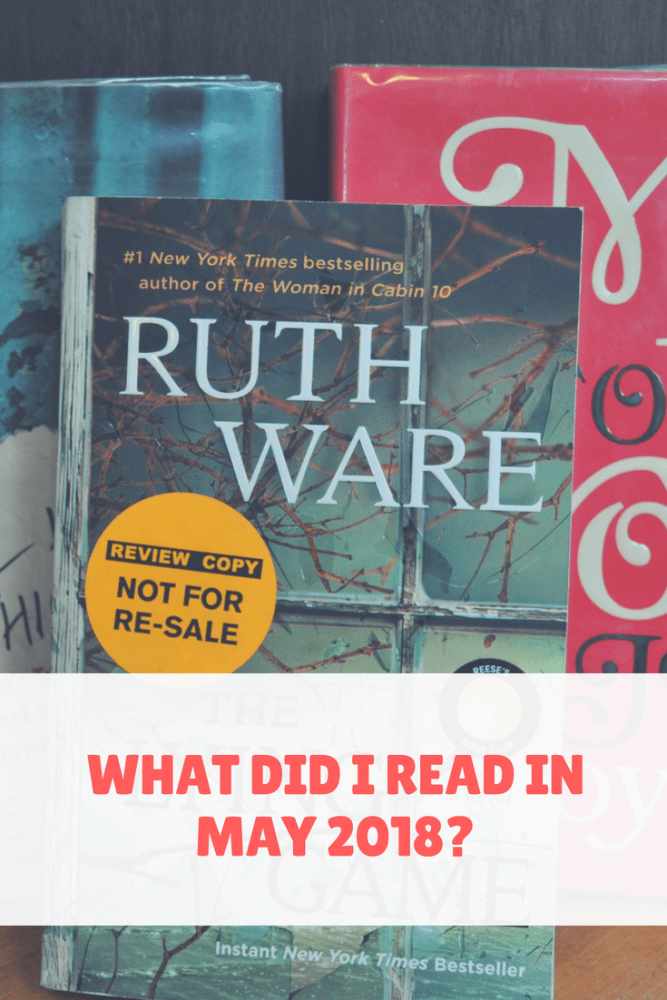 What Did I Read in May 2018?
Looking at these books for read in May 2018, I have to laugh some. Four seems to be the number. I read four books in May 2018 and I rated them all four stars. I would say that was a fairly good reading month. Three of them were hardbound and one was an ebook.
Memorial Weekend Sunday I ended up reading outside all day, which really helped me get these four books at least. I was close to the fifth too. But sadly that moved into June.
4 out of 5 stars
While this book wasn't quite what I was expecting when I started it, it turned out really good and interesting. A different look inside the mind of serial killers and a man that hasn't had the easiest life.
Fifteen-year-old Tony Ciaglia had everything a teenager could want until he suffered a horrific head injury at summer camp. When he emerged from a coma, his right side was paralyzed, he had to relearn how to walk and talk, and he needed countless pills to control his emotions.
Abandoned and shunned by his friends, he began writing to serial killers on a whim and discovered that the same traumatic brain injury that made him an outcast to his peers now enabled him to connect emotionally with notorious murderers. Soon many of America's most dangerous psychopaths were revealing to him heinous details about their crimes—even those they'd never been convicted of.
Tony despaired as he found himself inescapably drawn into their violent worlds of murder, rape, and torture—until he found a way to use his gift. Asked by investigators from the National Center for Missing and Exploited Children to aid in solving a murder, Tony launched his own searches for forgotten victims with clues provided by the killers themselves.
The Serial Killer Whisperer takes readers into the minds of murderers like never before, but it also tells the inspiring tale of a struggling American family and a tormented young man who found healing and closure in the most unlikely way—by connecting with monsters.
4 out of 5 stars
I ended up watching the movie on Amazon before picking up this book. The movie was amazing and I had had the book sitting over on my shelf to be read for quite some time. I fell in love with the movie, so knew I would be picking up the book for my next to be read book as soon as I finished my current. Just as excellent with more little details than the movie, of course.
They had nothing in common until love gave them everything to lose . . .
Louisa Clark is an ordinary girl living an exceedingly ordinary life—steady boyfriend, close family—who has barely been farther afield than their tiny village. She takes a badly needed job working for ex–Master of the Universe Will Traynor, who is wheelchair bound after an accident. Will has always lived a huge life—big deals, extreme sports, worldwide travel—and now he's pretty sure he cannot live the way he is.
Will is acerbic, moody, bossy—but Lou refuses to treat him with kid gloves, and soon his happiness means more to her than she expected. When she learns that Will has shocking plans of his own, she sets out to show him that life is still worth living.
A Love Story for this generation and perfect for fans of John Green's The Fault in Our Stars, Me Before You brings to life two people who couldn't have less in common—a heartbreakingly romantic novel that asks, What do you do when making the person you love happy also means breaking your own heart?
4 out of 5 stars
Words are not coming to me for this book, hence why I don't do well on full on reviews. But it was such a great book and if you have amazon prime, it's free through the lending library right now.
Inheriting her grandparents' island estate on Florida's Gulf coast is a special kind of homecoming for thirty-one-year-old Charity Baxter. Raised by a narcissistic single mother, Charity's only sense of a loving home comes from childhood summers spent with Gramps and Grandma. But piercing her fondest memories is her sharpest grief—the death of her beloved grandmother. When Charity stopped believing in the magical healing power of the weeping willow that still casts a shadow on their property.
Now that Charity has returned, she's full of longing and regret, until she befriends her neighbor Dalton Reynolds, who has come to Gaslamp Island carrying his own heartache. As other exiles arrive—a great uncle harboring secrets, a teenage runaway—Charity begins to reconsider what makes a family. When her own estranged mother shows up in crisis, Charity is challenged to search her heart for forgiveness. But forgiving herself may require a little magic from the last place she'd expect to find it.
4 out of 5 stars
I won this as a Goodreads win a month or two ago and I could hardly put it down. This is the one I finished that Memorial Weekend Sunday.
On a cool June morning, a woman is walking her dog in the idyllic coastal village of Salten, along a tidal estuary known as the Reach. Before she can stop him, the dog charges into the water to retrieve what first appears to be a wayward stick, but to her horror, turns out to be something much more sinister…
The next morning, three women in and around London—Fatima, Thea, and Isa—receive the text they had always hoped would never come, from the fourth in their formerly inseparable clique, Kate, that says only, "I need you."
The four girls were best friends at Salten, a second-rate boarding school set near the cliffs of the English Channel. Each different in their own way, the four became inseparable and were notorious for playing the Lying Game, telling lies at every turn to both fellow boarders and faculty. But their little game had consequences, and as the four converge in present-day Salten, they realize their shared past was not as safely buried as they had once hoped…
Atmospheric, twisty, and with just the right amount of chill to keep you wrong-footed. The Lying Game is told in Ruth Ware's signature suspenseful style, lending itself to becoming another unputdownable thriller from the Agatha Christie of our time.
In case you want to check out April, March, February, and January reads.