Yes, we made our trip for Jason's big Birthday back in November, and yet I am just now getting up the story with the big beauty of a beast of the 2021 GMC Sierra. Holidays, lack of motivation, and just trying to regroup. I am here now, though, and trying my best to push forward into the new year with new stories and touching base with the old. First off is sharing our week in the GMC Sierra.
Thanks to GMC for the week loan of the beautiful beast of the 2021 GMC Sierra. We had such a good time and loved it. Thanks for inspiring this blog post.
I don't think there could have been any more perfect vehicle to play in for Jason's Birthday week than what we ended up with. We've wanted to test our first truck for quite some time and lucked out first with the Ford Ranger and then right off this beautiful beast of a truck, the GMC Sierra.
And getting to explore and relax at The Ocean Lodge in Cannon Beach made for the perfect few days of getaway for his birthday.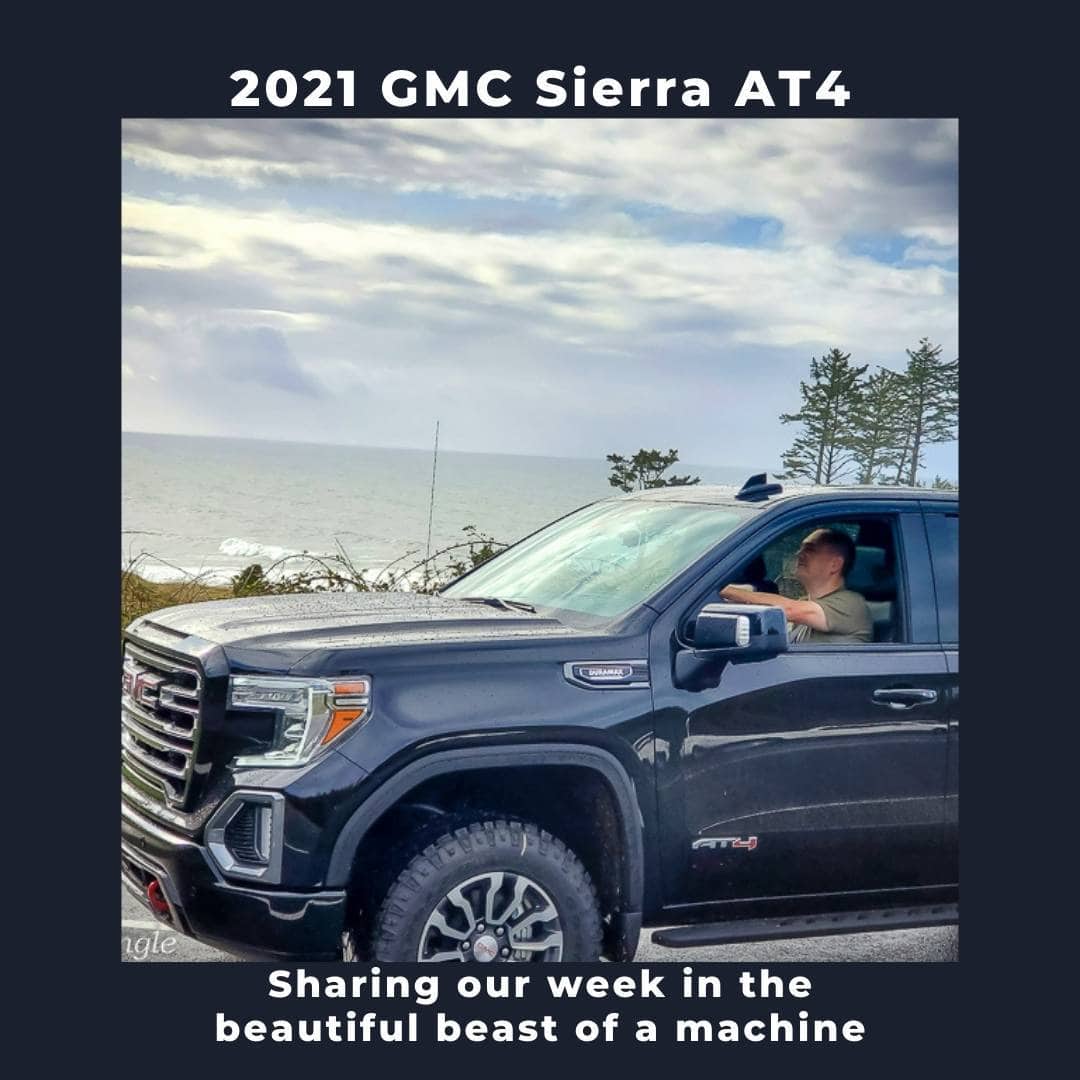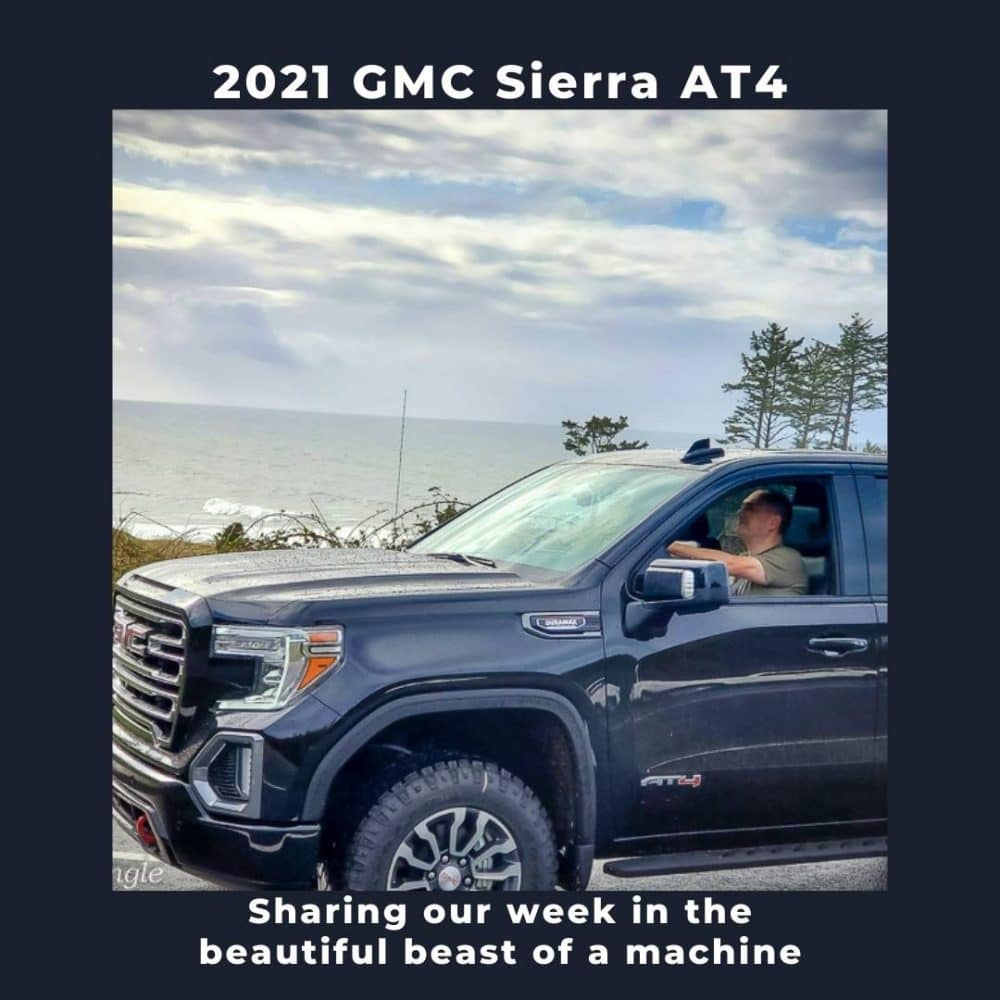 Sharing Our Week in the GMC Sierra
Before we headed out to Cannon Beach for a few days, we did a quick little tour in the Camas area. We got a good feel of the truck and to see if Roxy enjoyed the middle console as much as I thought she would.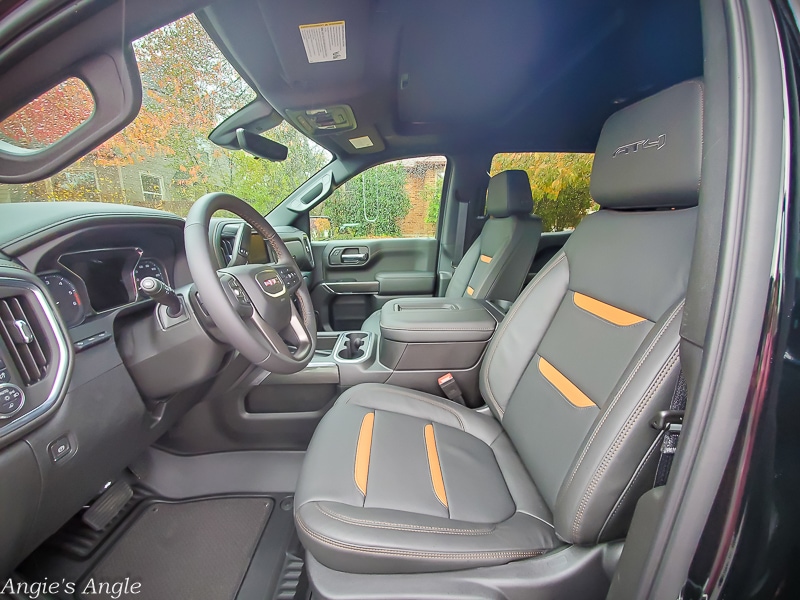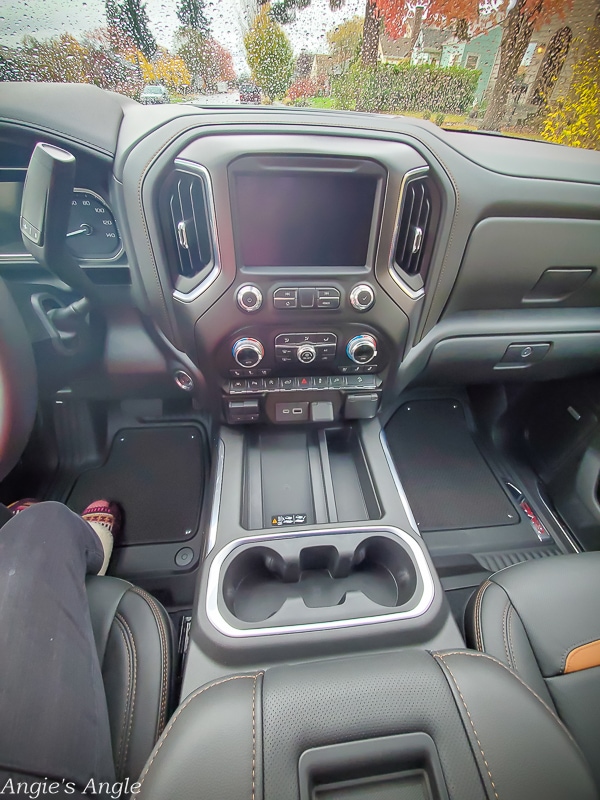 Indeed, she did. Especially when we put blankets and pillows on it for her comfort. Likely one of her favorite vehicles for one of the things she likes to test out herself, the wide/long center console test that is.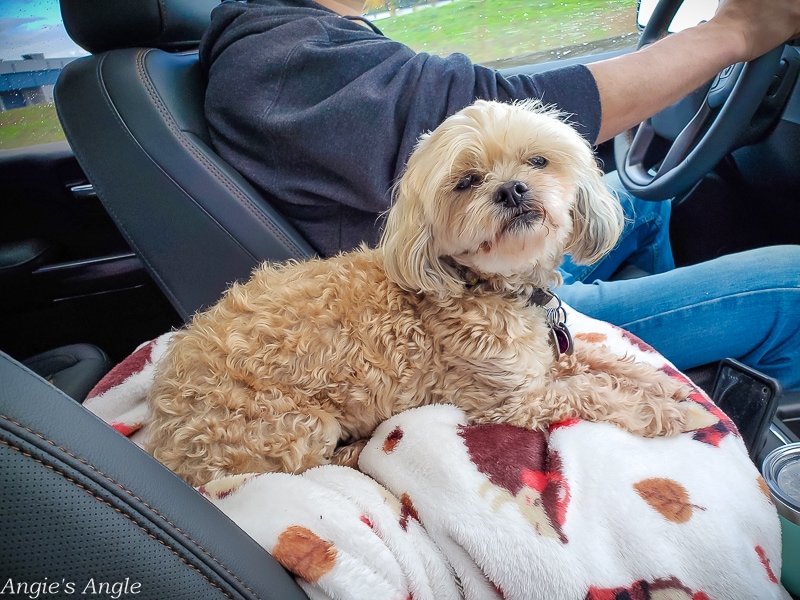 Even with a dreary day, the sights we saw Saturday, November 7th, couldn't be beaten. Touches of Fall leaves still showing themselves and pretty water to view. Plus, I am pretty sure we got some looks in the pretty GMC Sierra along our travels. I mean, come on, it makes sense, right?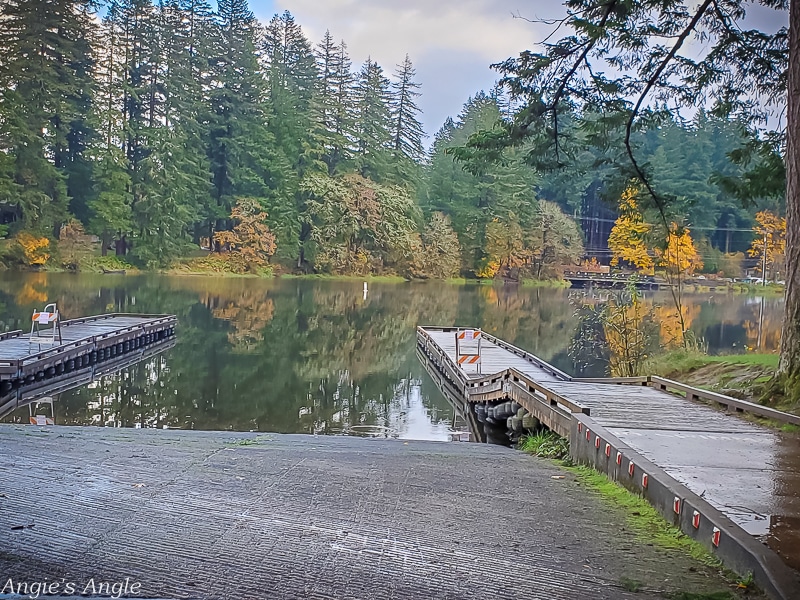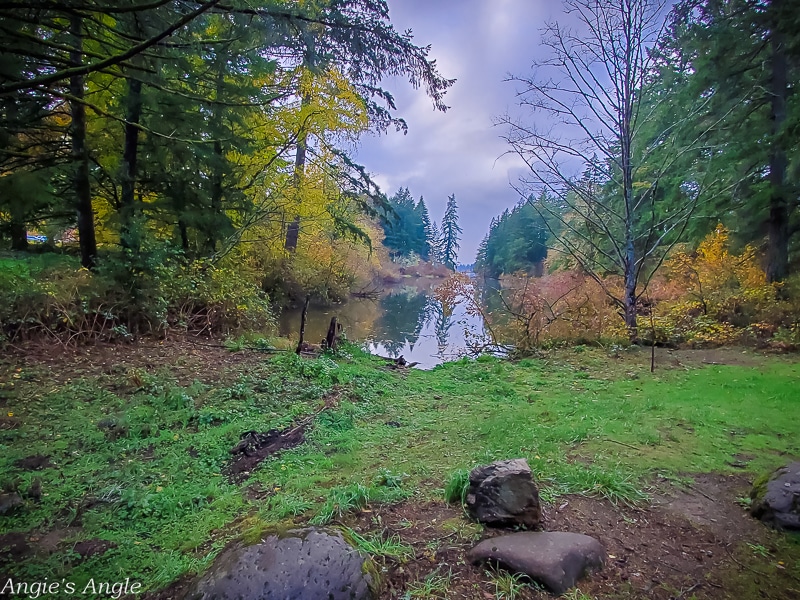 On the Road to Cannon Beach
We left Sunday afternoon for our stay at The Ocean Lodge, and Roxy had no interest in getting in a family photo to document the start of our little adventure. What a little turkey.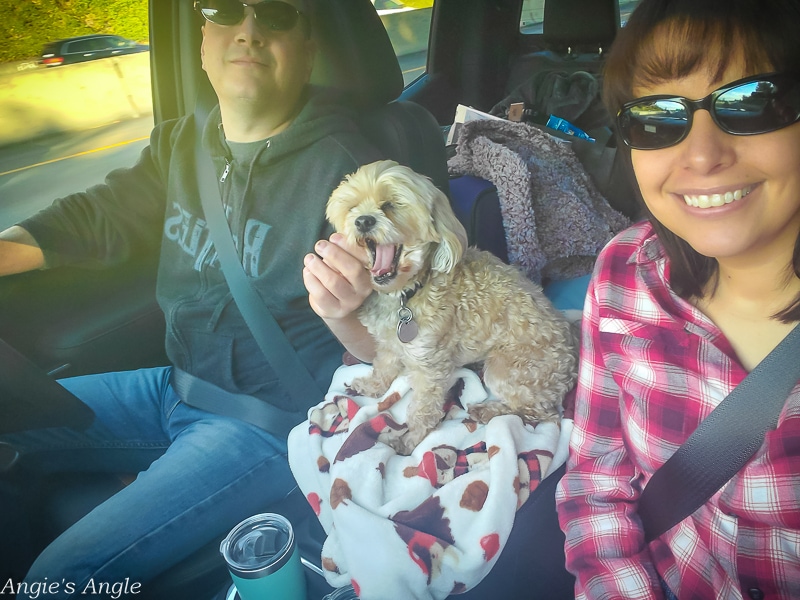 Heading out to the coast was easy and quick. Parking at the lodge was a bit tricky with such a big beast of a truck, but we found a spot after unloading in the back of the parking lot. Thankfully. Super grateful for the all-around view camera in the truck, so you could see where all parts of your truck were at as you tried to park. I, sadly, didn't think to get a picture of that. But I did get a picture of the funny video view in the rearview mirror.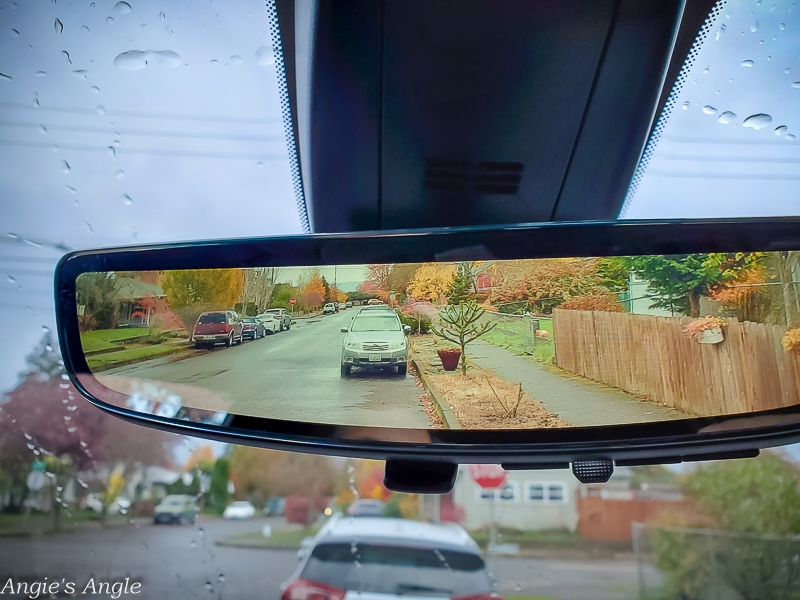 We were just in time for a beautiful sunset too.
On Our Way Home
We'll skip the full day we stayed at the lodge because we didn't really go anywhere or do anything in the truck. We did go and find dinner, but otherwise, we did nothing to note.
So we pick up on our way back home.
We drove up to Ecola Beach State Park in Cannon Beach, and my breath literally got taken away from me. The view from that area is priceless. Plus, seeing the GMC Sierra up there with those views was double gorgeous. Don't you agree?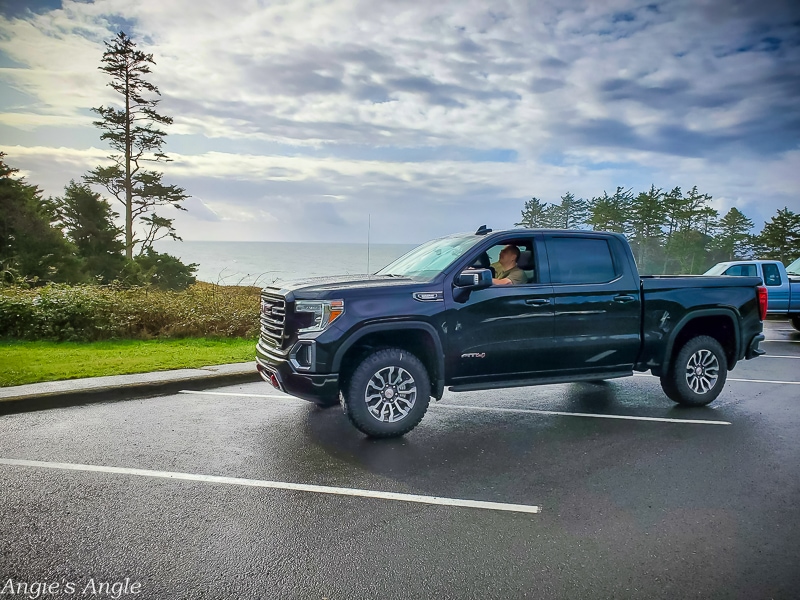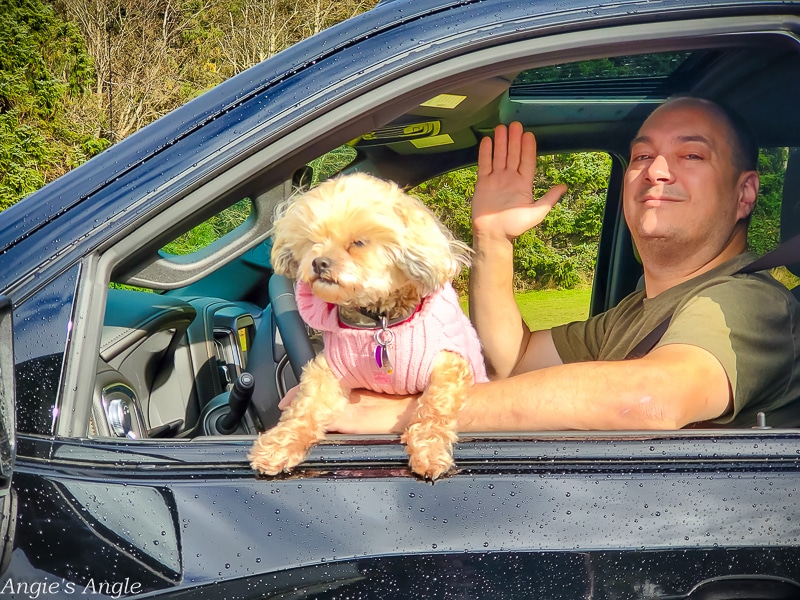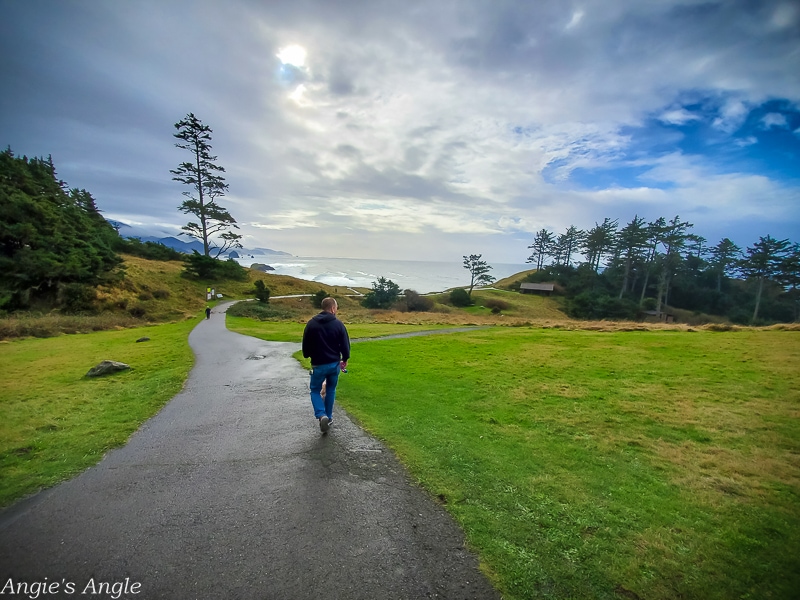 And did you know that this spot, Ecola Beach State Park was used in movies – The Goonies & Kindergarten Cop. Fun little fact.
Jason played with the multi-level tailgate on the Sierra, and we were both amazed by all the steps it could be taken in. Catch the video soon on Instagram; I'll share it there later and link back. Plus, look at that nice handle to get up in the back end if need be. And there is an outlet in the back as well, how convenient. So many details just in the back of a truck, who would have thought?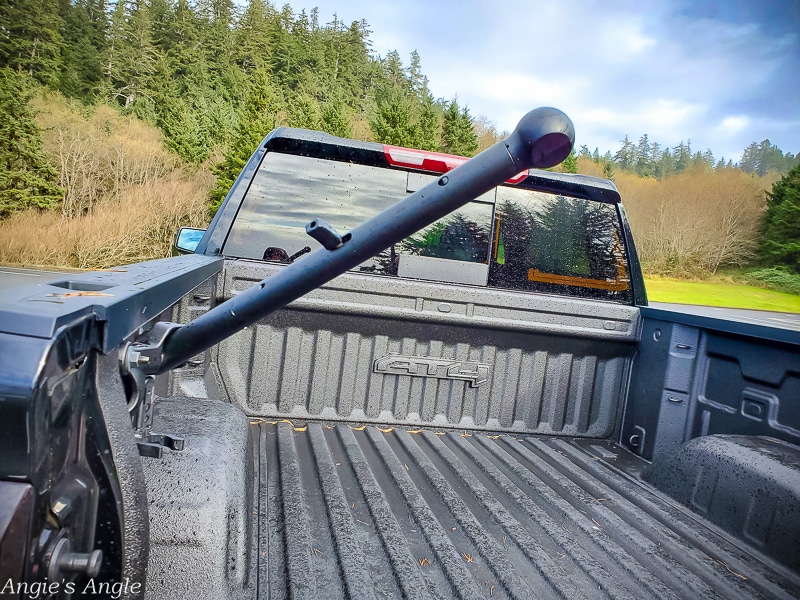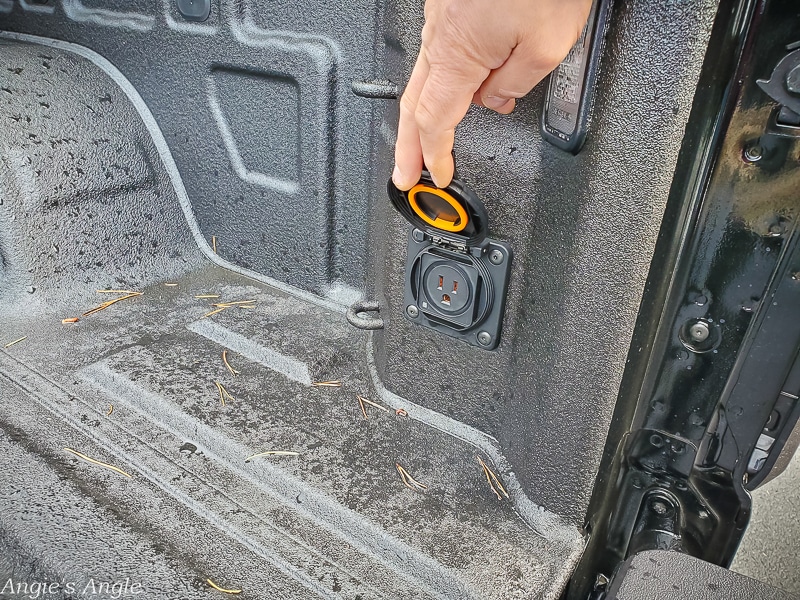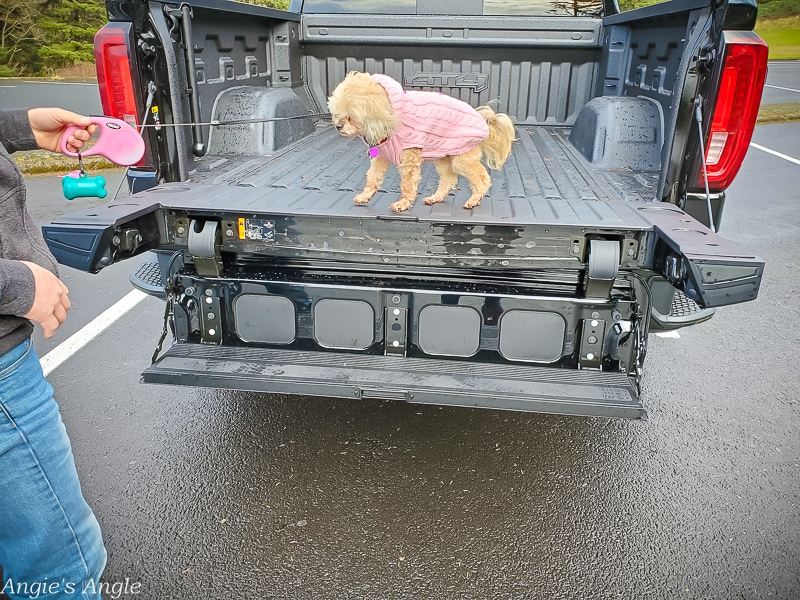 After our little adventure up at the state park, we made our way back down into Cannon Beach. Thankfully Cannon Beach has more than regular street parking with a couple of different big parking areas, so we could easily park the GMC Sierra while we walked around.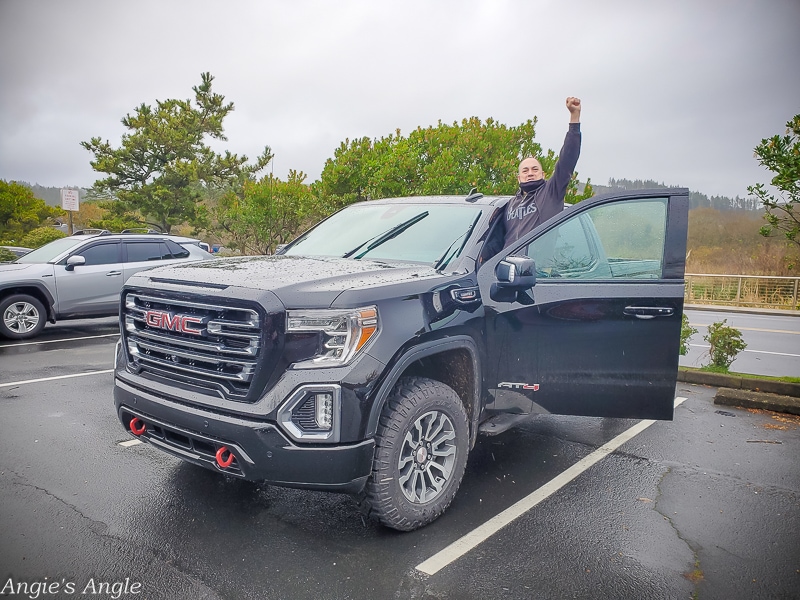 Cannon Beach is such a cute little area to walk and has many great little shops. If you haven't been or haven't been in a while, you must visit soon.
2021 GMC Sierra 1500 AWD AT4
Time to do a bit of a breakdown on some of our favorite features of the GMC Sierra. These are just a few of the items we fell in love with, I am sure if you researched it you'd find even more reasons to love it.
Two different 120V power outlet in the cargo bed & the instrument panel.
Hill descent control.
4G LTE Wi-Fi.
Remote start – especially nice on those frosty mornings.
Heated & ventilated front seats. Heated rear seats as well.
Heated steering wheel.
LED cargo area lighting.
GMC multipro tailgate.
Other things we enjoyed as part of the additional packages that were on this 2021 GMC Sierra.
Rear sliding power window. I have to admit that it was pretty neat to see from pushing the button in front and watching it slide in the back. Much like a sunroof would.
Wireless charging. Which is set up totally different than any other wireless charging we had. It had a slightly slanted area for it and was much nearer than others.
Bed view camera.
Adaptive cruise control.
Multi-color heads up display.
We truly had nothing we disliked on this beauty. It was truly hard to watch it go after the week.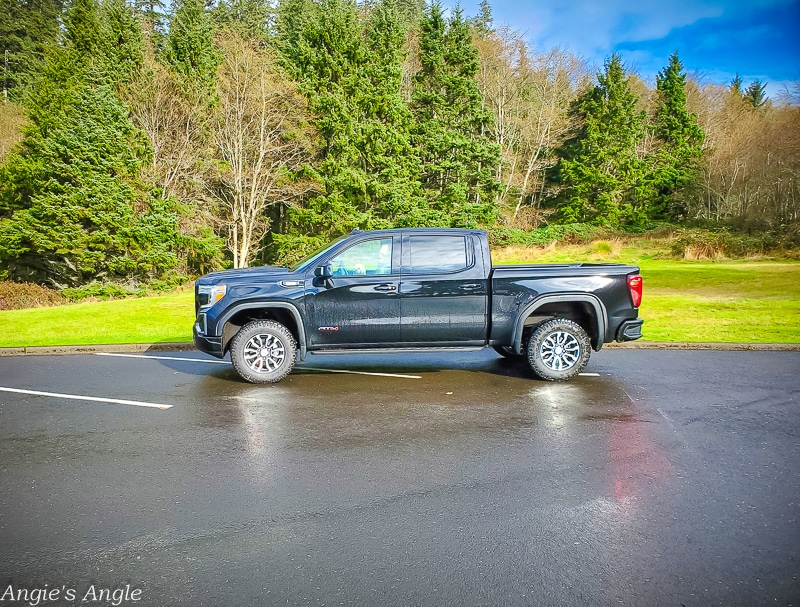 I hope you enjoyed learning about it, and if you have any questions at all that I could answer, please ask them in the comments below. Head on over to GMC to learn more about the GMC Sierra AT4 and if it's for you or any other models may be.
Someday we'll actually get to test out 4 wheel drive in a vehicle we get in. I promise!