We all know I wasn't finding my blog legs again until this year. I am desperately trying to find that storytelling love, share things you all will love, and work on many things in the background right now. While working in the background, I thought it could be fun to share a little story from May 2022. We enjoyed playing in the Ford F150, and I never shared a full blog story about our time with it. So today, I am sharing our time with the Ford F150.
We enjoyed being given the 2021 Ford F150 to play in for the week to provide our thoughts. All pictures & thoughts are 100% my own, though.
I never feel like a car story is complete until I can do a whole post all about that vehicle. So now that I am finding my fingers again, it was time to backdate and do our time with the Ford F150. There was only one other car I never did an entire blog post with, which was the Chevy Bolt, and that was because I was pregnant and didn't know – I just knew I was feeling way off.
We used the Ford F150 for actual hauling, and it was perfect!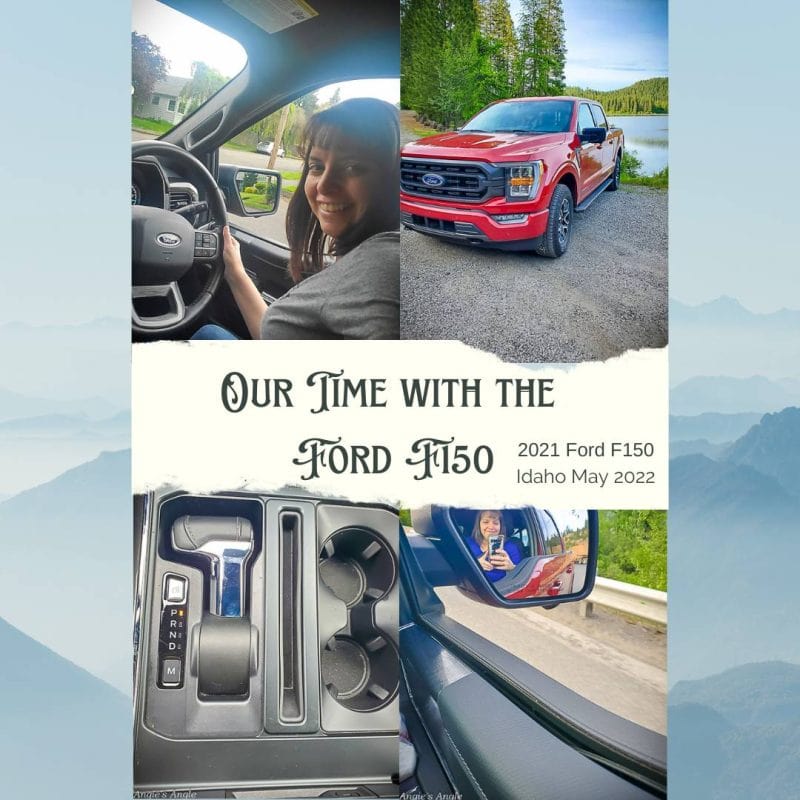 Our Time with the Ford F150
Memorial Weekend 2022 was fast approaching, and up pulled this beautiful rapid red 2021 Ford F150. A 4×4 super crew with a 3.5L power boost and even a hybrid? Say what? And it was all ours for the week; how exciting that was.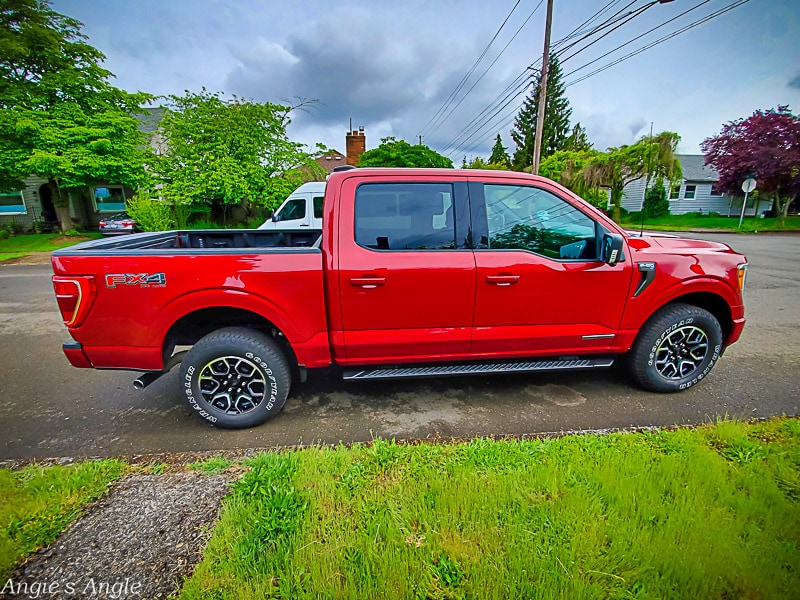 We had some work for her, and she proved herself well on our trip to Idaho Deer Haven. While she had a slightly shorter truck bed, we could still fit the king bed set we got off my buy-nothing group, along with a Tv for the living room and little miscellaneous things into her bed. So we were all safely in the back and ready to make our 8+ hour trip. It's to be noted the crew cab of the truck was all stuffed full, which you can see below. Nonetheless, we were ready to hit the road.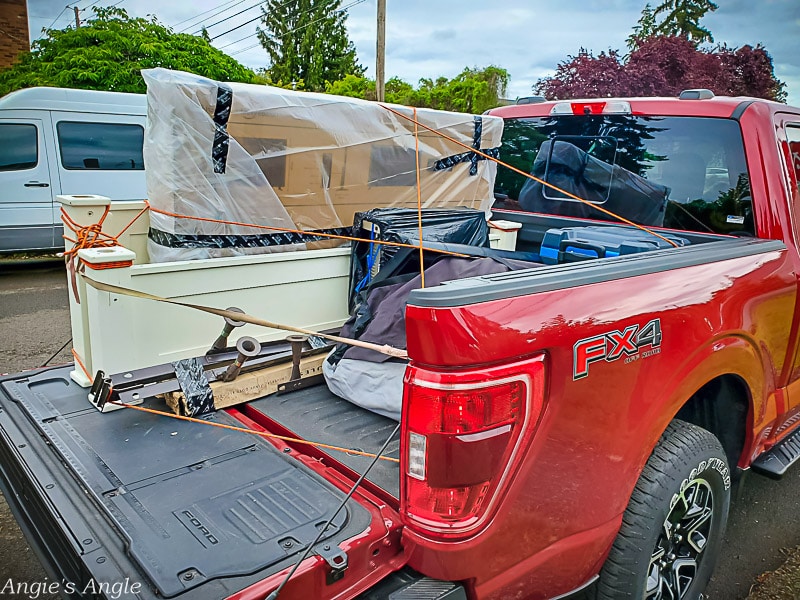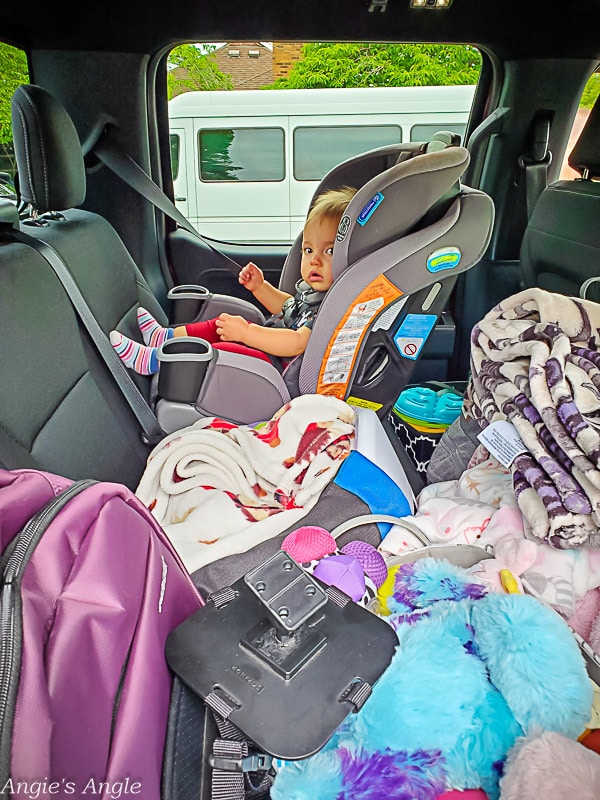 The truck was big and beautiful but had amazingly comfortable seats, making the ride more enjoyable. We also saw some sights on our way, which was just an added bonus.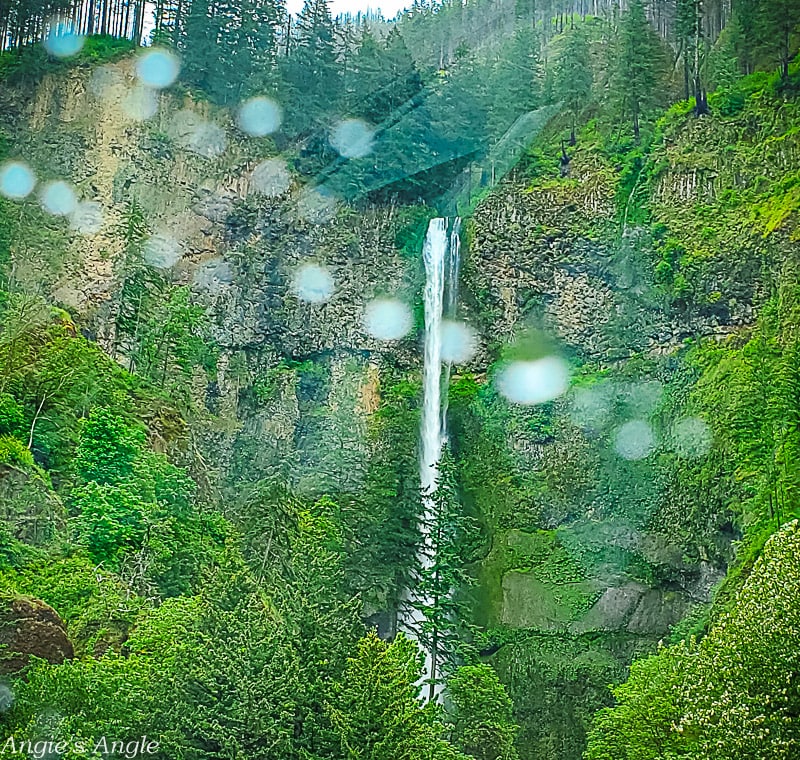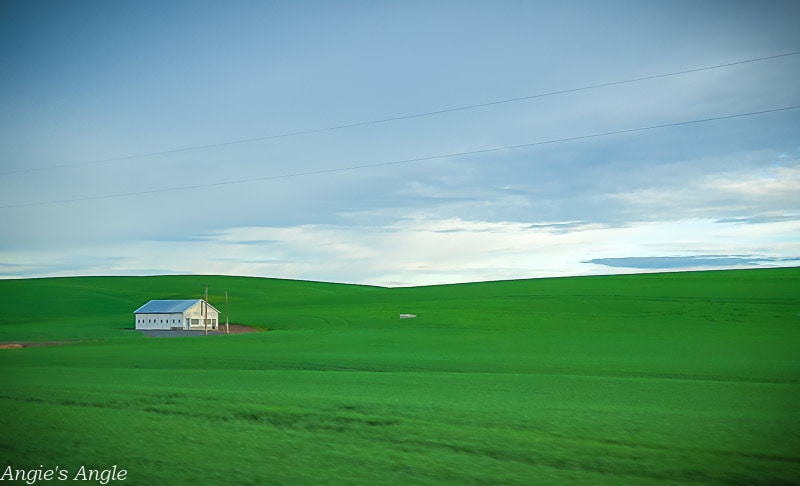 The more extensive center console also came in handy as a headrest on the drive for some milk drinking. Score!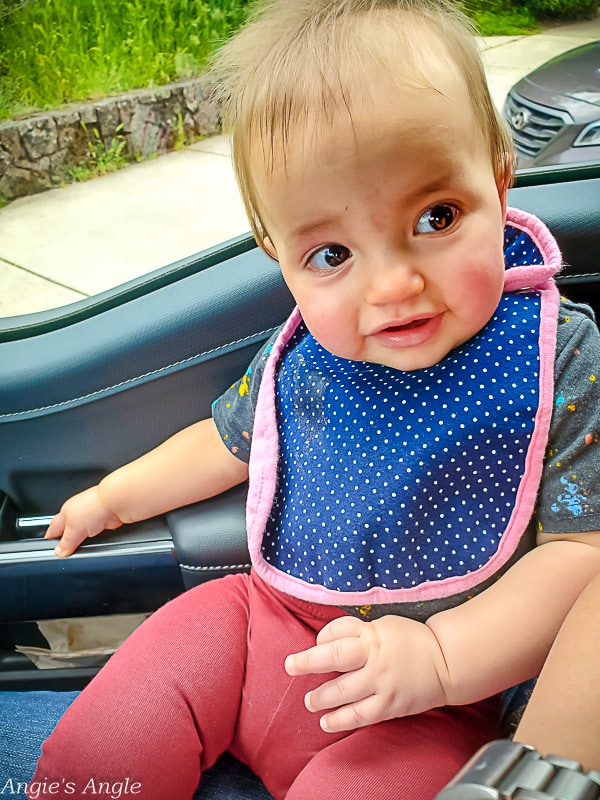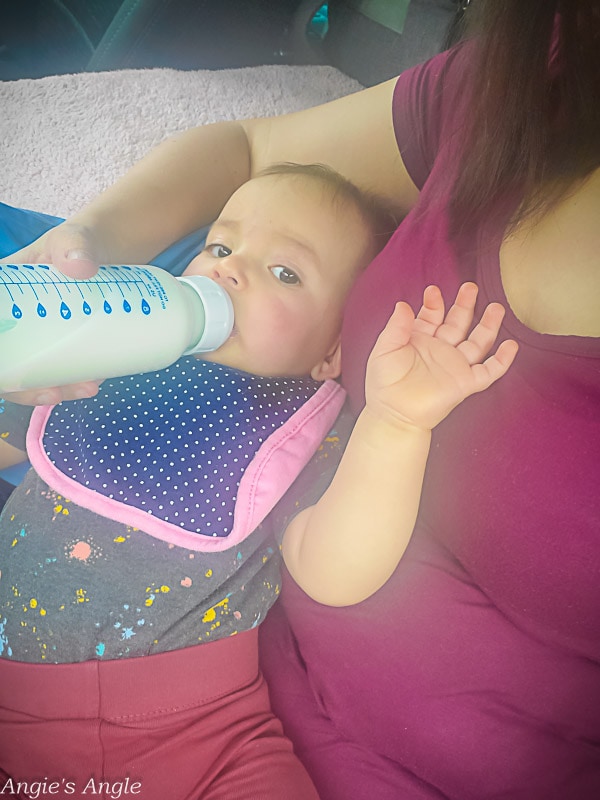 A handy little step came out of the truck to make getting into the back more manageable. Who thinks of these things? They are geniuses.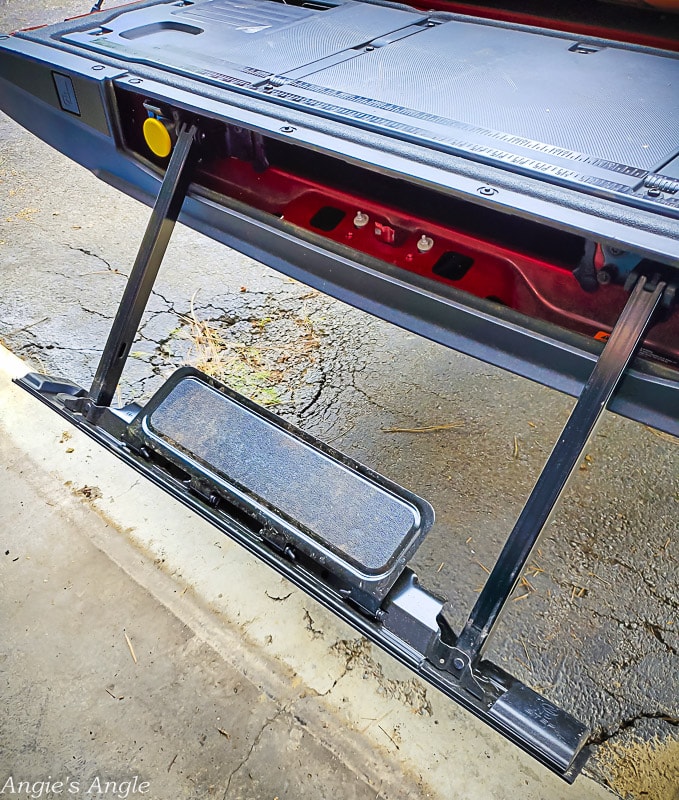 We didn't do much while in Idaho, as we had so much work to do for our Idaho home. But I did get some pretty shots on our way home.
Our Time Back Home
Our load looked much different on our way home than coming. It still helped us take some extra things with ease.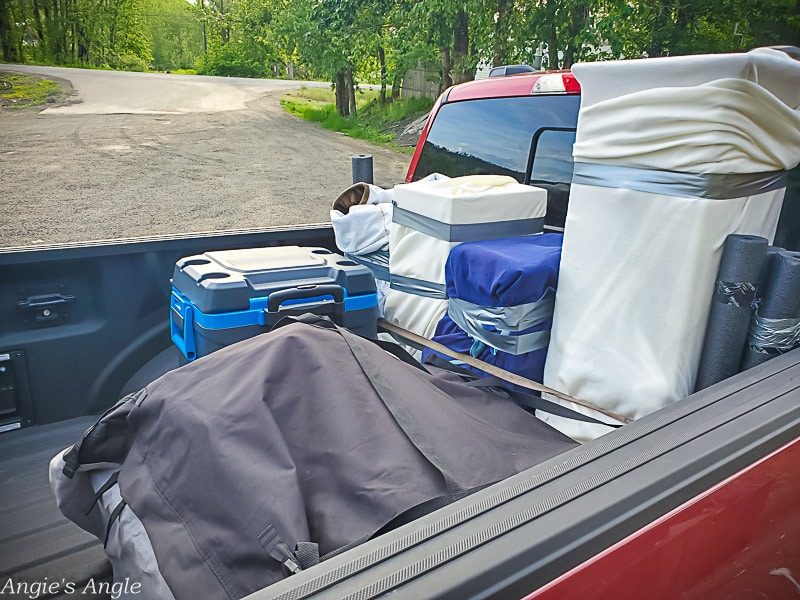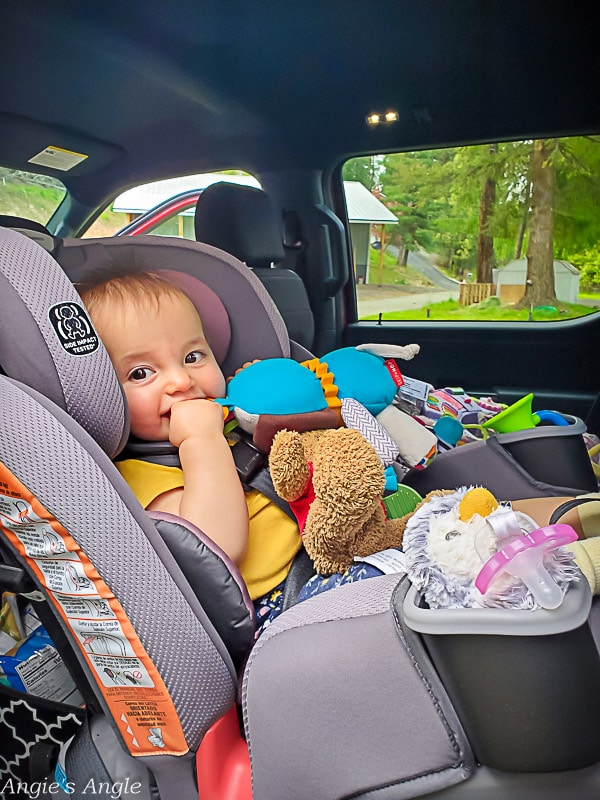 Stopping at viewpoints of the St. Joe River & Chatcolet Lake off of Hwy 5 gives us some great shots in the pretty red Ford F150. With views of the mountains all around, it can't be beaten.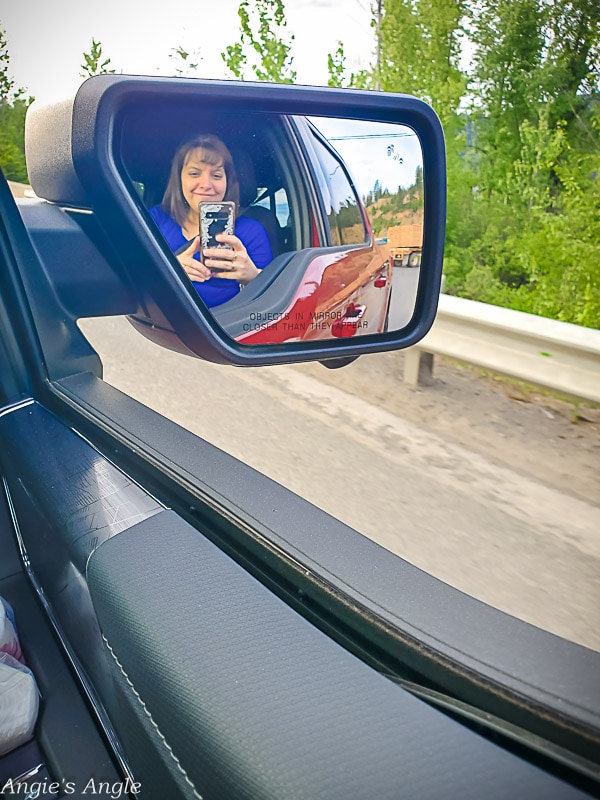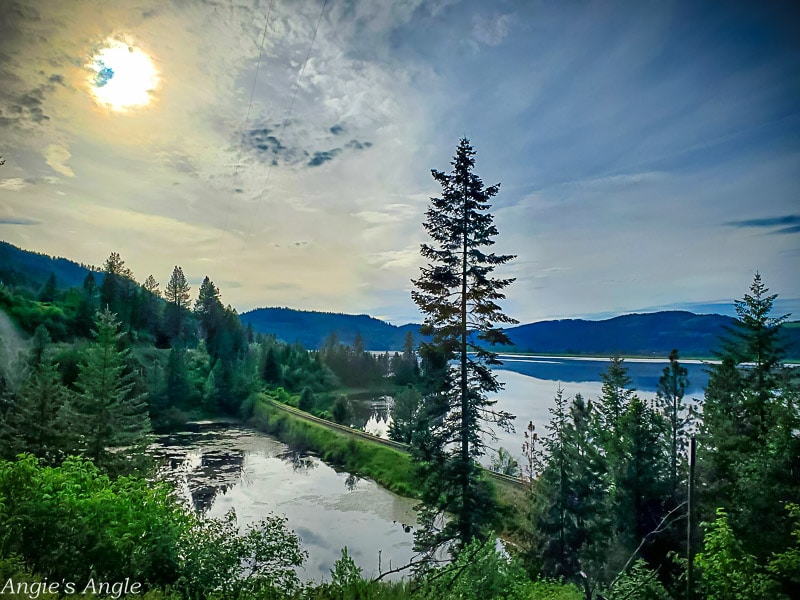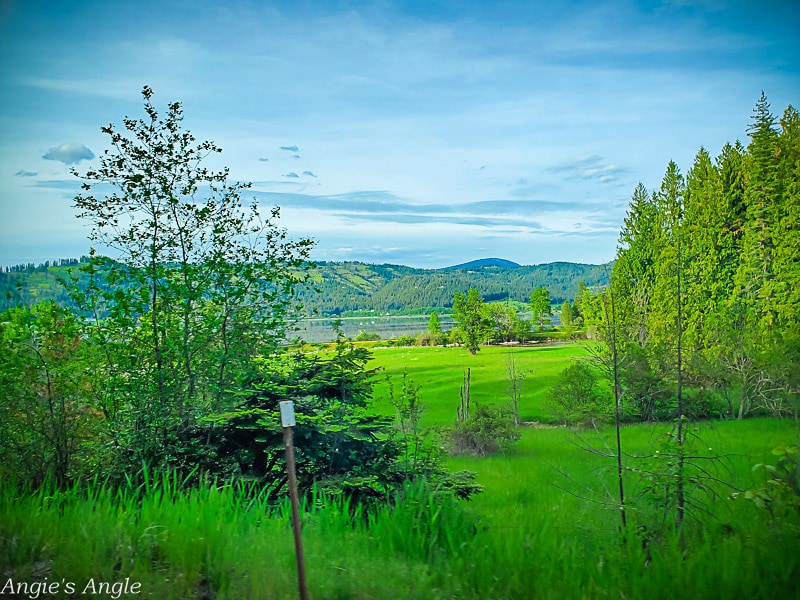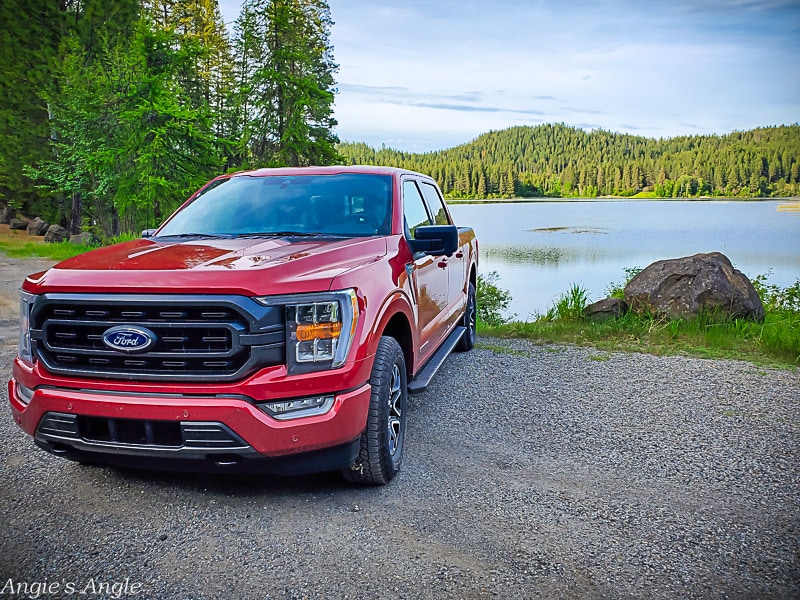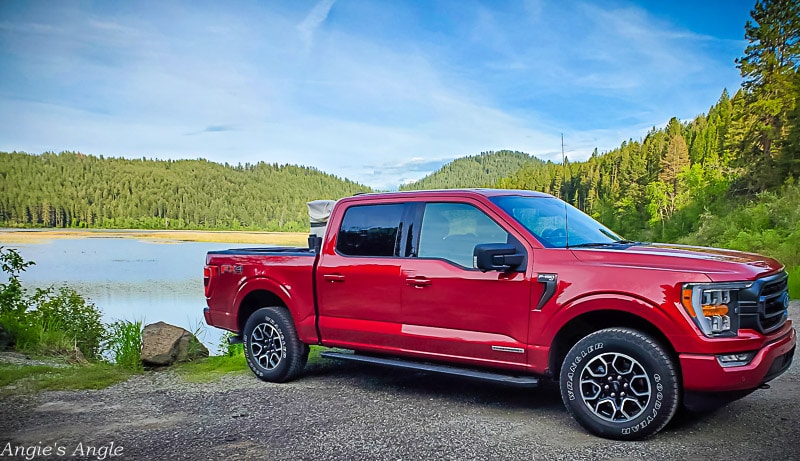 I don't recall the gas mileage we got for our trip to Idaho, a little running around in St. Maries and back home – but I remember we were impressed. The information sheet states it is 24 mpg across the board – city, highway, and together. Which I think is pretty great, considering it's a big hauling truck.
2021 Ford F150 Powerboost Hybrid
Some so many gadgets and luxuries made the Ford F150 a favorite. It wasn't until the morning it was going to be picked up that I figured out the gear shift could go all the way down. Then allowing you to move the top of the center console over it to make an excellent work table or eating surface. Fancy!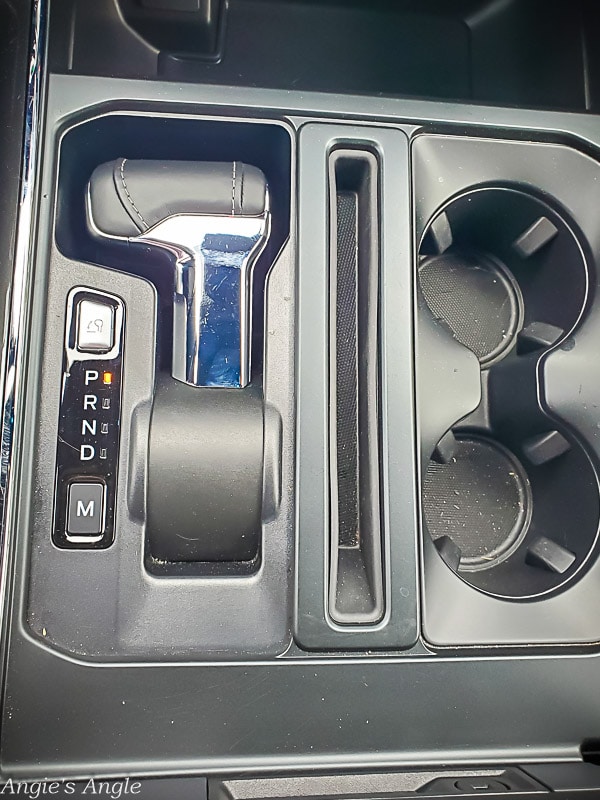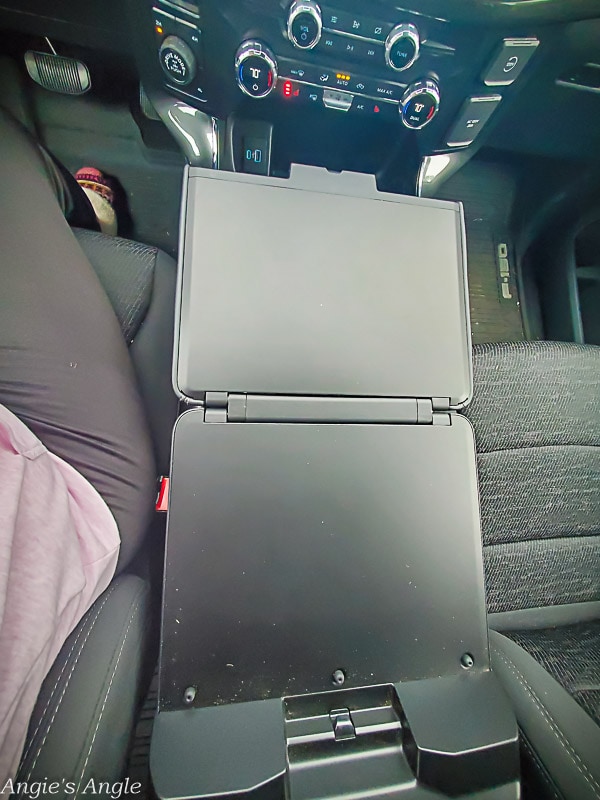 If you tend to haul things, it's also helpful to note that it had trailer sway control, which I imagine would be very handy for doing such things.
Our time in the Ford F150 seemed so short, as do all the vehicles we get to play in. The time seemed to go so quickly – but we enjoyed it and found it helpful in hauling and even riding—two thumbs up from us and a high-five from Lily.
Is there anything I can try to answer about the Ford F150? I'd love to try and help you. Happy travels, until next time.