I love my Beauty Monday's. As you know, I love makeup, especially eye makeup. I decided a month or two ago to rename Makeup Monday to Beauty Monday, but leave it with the same tag. That way I could include more beauty related products in general, not just makeup.
Since the year 2014 is winding down, I thought it would be fun to look back on my Top 5 Beauty Monday Posts. Maybe you missed an older post and would like to look back at it. Or save it for later use.
I'm looking forward to the new for Beauty Monday's and hopefully I'll be a bit more consistent on doing it most weeks. As always, if you want to leave me ideas for Beauty Mondays, just comment on this post and I'll try to save them to do them in 2015.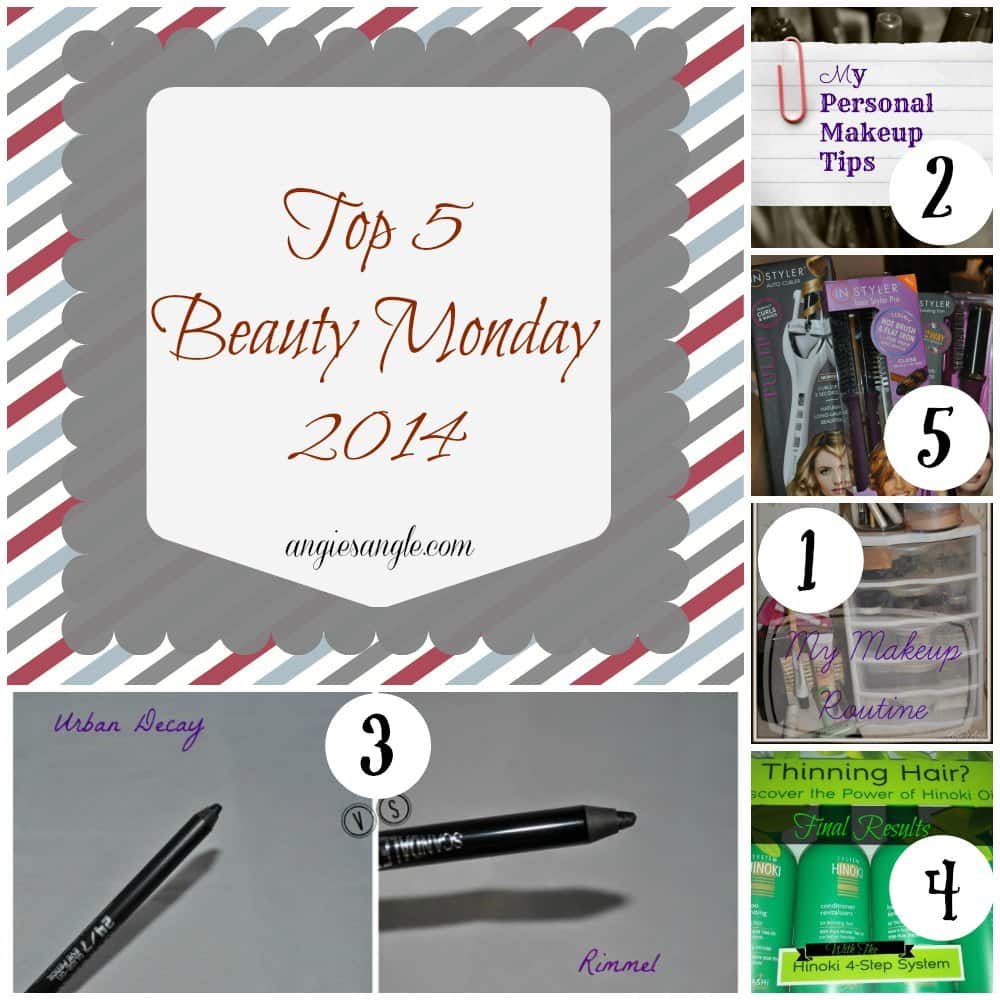 Top 5 Beauty Monday for 2014
There we have it my Top 5 Beauty Monday's for the year 2014. Don't forget to leave me some suggestions for the new year for upcoming Beauty Monday segments!!