One of my favorite segments that I have as a running thing on my blog is All About Me Friday's. Where you can get to know a bit more about me on a personal level. I like finding fun prompts to go along with to tell you about. This last year hasn't been the greatest on doing them on a regular basis (are we sensing a theme here?), but am hoping that next year I'll throw them in a bit more.
For now the Top 5 All About Me Fridays for 2014….I have had several that I liked and who knows even if these are my Top 5. You may just want to go check out the page yourself – All About Me Fridays.
Top 5 All About Me Friday of 2014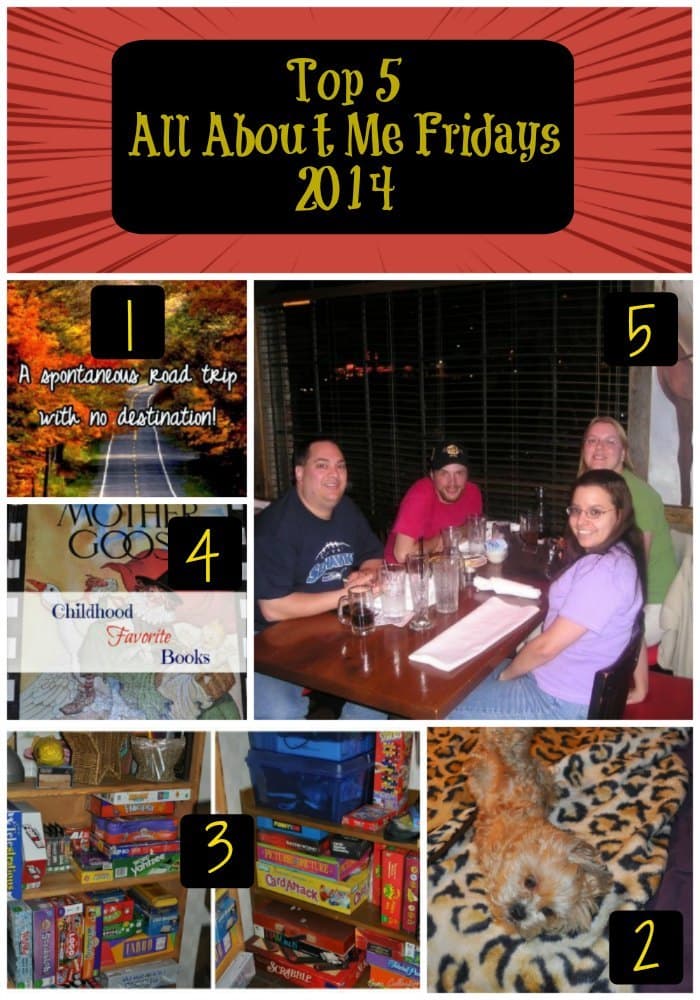 There we have it my Top 5 All About Me Friday. Whether they are my real top 5 is to be seen. I can't wait to do more in the coming year though!