Having been taking you through Our House tour room by room the last year. Yes, it's been a year and I am not very far at all. Shame on me. Anyway, it was stated I would be doing it room by room as if you were there with me in person. The last segment was for our Master Bedroom. Previous to that was the Master Bathroom.
The next space is our Upstairs Nook – these three rooms make up our upstairs. Basically, the attic. While I am going to show you it, I am really clueless what to do with this little area. I was thinking maybe you could give ideas on what to do with the upstairs nook?
Upstairs Nook
Imagine you are leaving the master bedroom with me. We are now in the upstairs nook leading to that unique spiral staircase back down to the other nook where our games are housed.
The nook is small and odd-shaped. This is the view coming from the bedroom.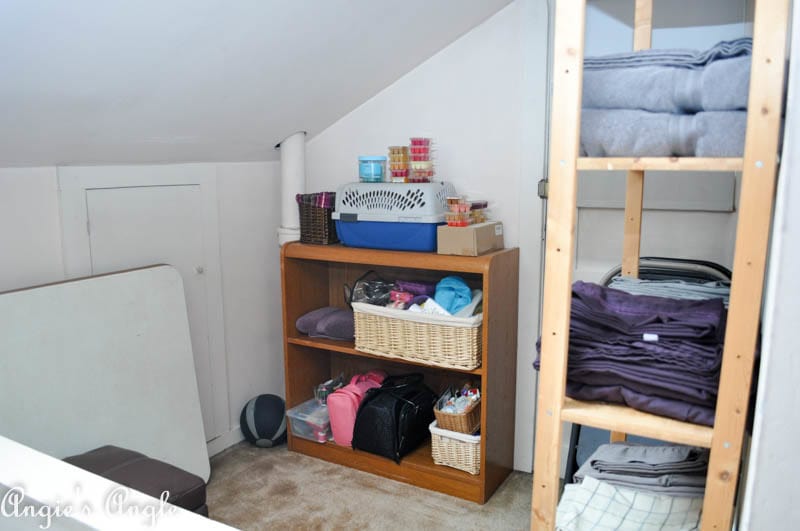 The main part of the upstairs nook. Where right now we have a homemade shelf for our sheets and towels. The other side hosting a variety bookshelf of this and that. That little door you see is the other half of the actual attic.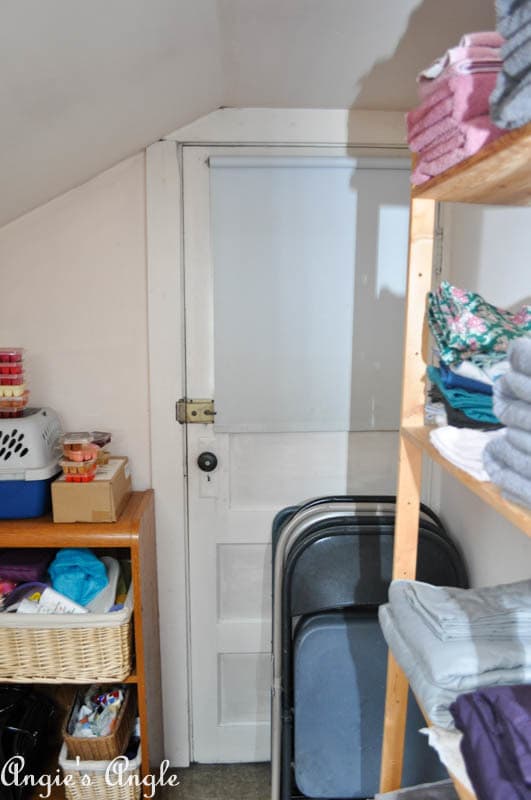 This door right now leads to nowhere. Jason is fairly sure that at one point there was a staircase from it. Now you open the door and it has nothing below it. It does have the shed roof there, which is how we got our mattress up and down. I'd love a porch or something off to this side. I doubt I'd use it much, but is sure would be nice to have that option.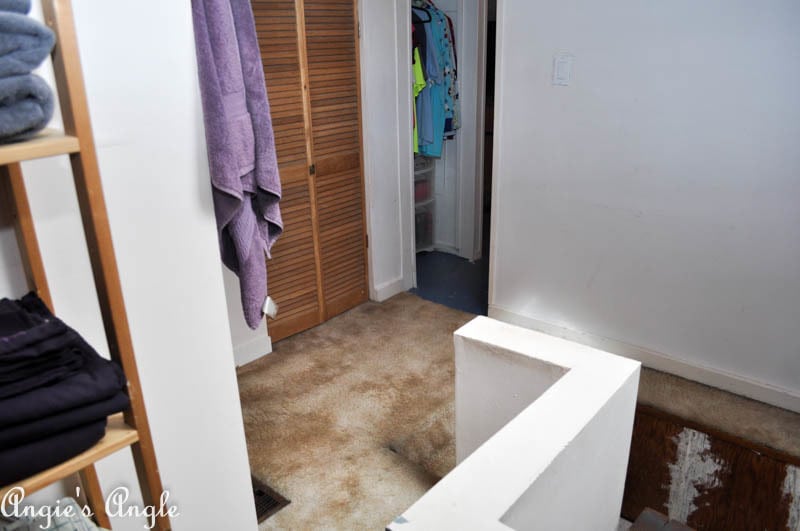 From the actual full nook area, you look back to the bedroom. And you see a tiny bit of our main closet.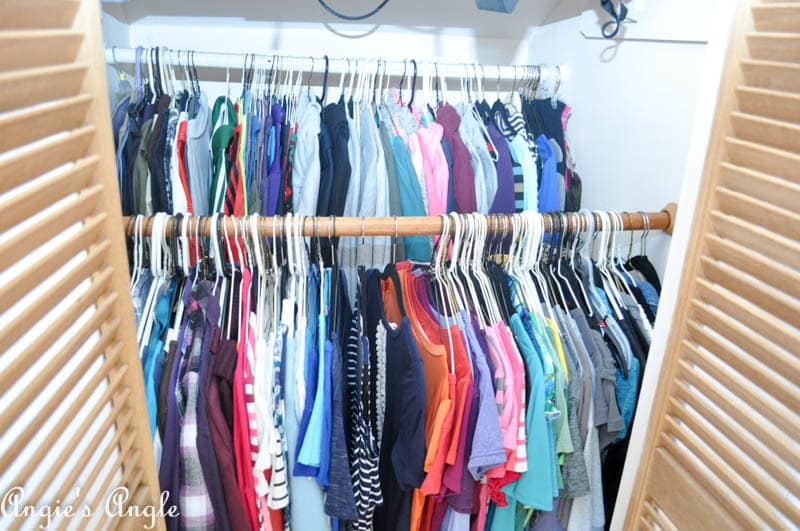 Which works okay. It is no way ideal but gets the job done.
I forgot to take a photo of the beautiful skylight in the middle of the nook, above the stairs. It's one of my favorite features and I'd love one in the master bedroom.
There we have our upstairs nook. Do you all have any ideas how we could make this space more functional?
In case you want to see the rest of the house thus far and missed it. Catch up now: Main Bathroom, Dining Room, Second Living Room, Main Living Room, Front Yard, and Introducing Our House.